On Sunday we welcomed Laura Ware, a counselor who recently joined the North Georgia Family Counseling Center. Here Laura shares a valuable lesson on how we can be part of how God heals.
Pastor Cyndi
~~~~~~~~~~~~~~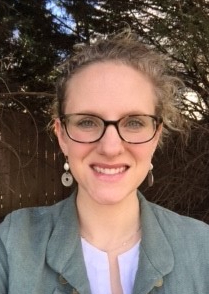 As we search for healing, we often think we know what we need. We just need it to happen. As we look into the lives of others, we often fall in the same trap. We think we know what the other person needs or needs to do in order to improve their situation. As we interact, we begin to communicate with a solutions focus. In our well-meaning hearts, we want to help fix the problem, solve the issue and correct the hurt. Even though there is a place for that, the most healing approach to pain is often in offering presence and understanding.
I don't think that it's a coincidence that the gospel tells us about the Holy Spirit, the presence of God WITH us. This is Jesus' promise to us over and over as He prepares His followers for the moment He leaves earth. He promises we will never be alone, that His Holy Spirit will be with us. And that is an example for us all to follow.
In my practice, I often work with families who are hurting together or who are hurting because one of them is not well. They come in asking what to DO. "What do we DO? How do we help? How do we fix?" Those are great questions. As are the many others about when to step in and when to back off, when to correct and when to just love. The truth is that if your presence is not there first, the rest won't matter. Have you ever tried to give a well-meaning solution to a person hurting or in chaos, only to be rebuffed by their frustration and anger? It's a confusing response when you are trying to help. But there is a message in that response. It's one we don't often say out loud, and it's one we don't often know we are asking. The message says, "Please be with me."
In the darkest moments of our lives, we often feel alone, abandoned, judged and looked over. Things feel hopeless and unfair. We are often told to "have hope," "choose joy," and "keep your chin up." Although I do not disagree with any of those statements, I do not feel they are the whole story. In Proverbs, we are warned not to sing songs to a heavy heart (Prov 25:20). There is such wisdom in that. It's not the right time, and the well-meaning message of positivity completely misses the mark. On the other hand, if we take the example Christ leaves us, of fellowship, of presence, we will more effectively be able to love on each other in the darker moments. "I am here. You are not alone in this." No judgment, no lesson, no cliches, no correction. "I see you." "You and your pain are not too much for me." It's amazing what these simple messages, given by your presence, can do to usher in healing.
So now that you are there, in this person's presence, what happens next? You show that you understand how they feel. Here is a word of caution: You do not understand what they are going through. No matter how close your story may be to their present circumstances, you do not get it. And most people will not hesitate to remind you of that. What you CAN understand is what it feels like to feel their emotion. You know what it's like to feel sad, anger, betrayed, hopeless.
Once you can identify the emotion, sit with it. Trying to distract them from their emotion or showing them the positive with which to look is only invalidating (and actually disrespectful) to their experience. Doing this shows more about your own inability to sit with the discomfort of that emotion than it does theirs. So sit with it, nonjudgmentally and without correction.
When you are able to do this, we call it validation. It is not agreement. You may not agree with why they feel the way they feel. That doesn't matter. It is already happening. It is not saying it's ok, nor is it giving permission. Validation is acknowledging someone's experience as they are experiencing it. Validation is one of the most powerful tools in healing.
Here are some quick tips on INvalidation, the way we well-meaning folk miss the mark:
1. Straight up spoken. "You are wrong." "There's no reason to feel that way." "That's not what happened." "But they didn't mean to." "Don't be so sensitive."
2. Comparison: "Well my friend _____ and she didn't _____." "No one else felt that way." "The other kids in your class don't_____." " Well ______'s wife never ______."
3. Oversimplifying the solution: "If you would just____." If the solution were that easy, chances are, they would have already done it.
If you truly wish to help the person, I highly suggest letting your presence and acceptance of their experience be your first stop. And maybe, stay there for a while. Eventually, the time will come when action needs to be taken. If you have been preaching to them, correcting them or judging them since the first moment, you will not be the person with whom they trust or come to when they start to solve the issue. When people hurt, their emotions are raw. They need to know the people around them are going to treat them with wisdom and care. Validation is a good way to start earning that trust.
Laura Ware, LPC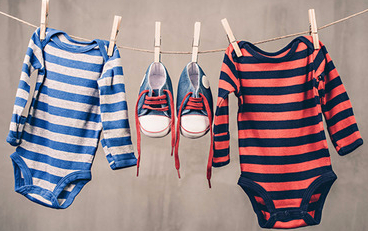 Preschool to Participate in Consignment Sale
The Mt. Carmel Preschool has been given the opportunity to participate in a consignment sale in mid March. All proceeds will benefit our Preschool. Here's where they need our help!
Do you have any children's clothing, shoes, sports equipment, toys or household items that you no longer need? Just bring them to Mt. Carmel and the Preschool will handle the rest!
(May be dropped off in the Preschool or church office.)
The deadline for gathering items is March 1st, so start clearing out those closets! Thanks for all donations - receipts for tax purposes will be provided.