In the Newsletter this Week:
Kid's Corner: VBS 2018 June 4 - 8
Youth News
Women's Book Club: June 1 - 7:00 pm
New Friday Night Circle: June 8 - 7:00 pm
Children's Sunday: June 10
Preschool Garden Camp: June 18 - 21
New Baby Girl!
Prayers / Thanksgivings
Ways to Make a Donation
---
Kid's Corner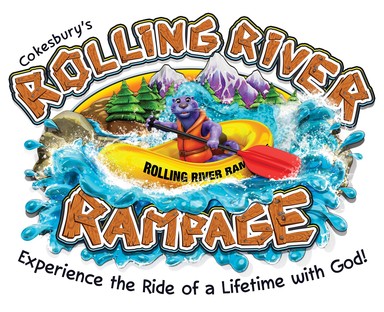 Rolling River Rampage VBS is almost here!!!
Come join us as we Experience
the Ride of a Lifetime with God on the river,
June 4 - 8 from 9:30 to 12:30.
Please join us for set up Saturday (10:30 to 4:00)
and Sunday (12:30 to 6:00) on June 2nd and 3rd as we transform the Fellowship Hall and Sunday School rooms into our Rolling River Rampage VBS space!
We will have a pre-VBS meeting for the youth volunteers (and adults) on the Saturday before VBS during set up.
There will be a Safe Sanctuary training at 11:00 am for those who need the update, followed by pizza lunch for all set up helpers and meeting attendees, then a one hour or less meeting with the youth volunteers right after lunch.
Adult and youth volunteers need to arrive no later then 8:30 on Monday, June 4th, then no later then 9 am on Tuesday through Friday.
VBS will run from 9:30 until 12:30 each day, and youth should be done by 12:45.
We are still looking for additional adult and youth volunteers, so please contact the
church office
or
email Leslie
to add your name to the list. We are especially in need of older youth crew leaders. Hope to see you on the river!
---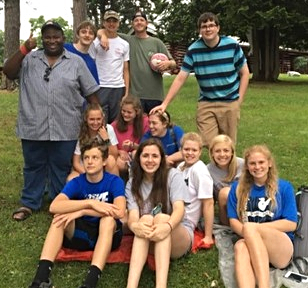 Youth on Mission Trip 2016
Youth News for Sunday, June 3:
The Youth Mission Team will be commissioned
at the 9:30 and 11:00 services this
Sunday, June 3rd!
Remember the Sr. Celebration at
No evening Youth this Sunday,
due to set-up for
Vacation Bible School.
For more information on Youth activities, see the Youth Newsletter
HERE
, or contact Youth Director,
Emily Thompson
.
---
Mt. Carmel Women's
Book Club: June 1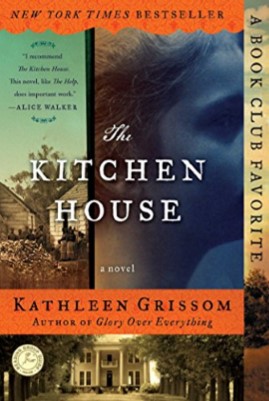 All women are invited to join the Book Club which meets on the first Friday of the month at 7:00 p.m. for refreshments and book discussion.
On June 1st, the meeting will be at Susan Posey's home, and the book for the month is The Kitchen House, by Kathleen Grissom.
---
UMW Friday Night Circle: June 8
The new UMW Friday Night Circle will meet on Friday, June 8 at the church for a conversation about Mt. Carmel's history.
Marianne Thompson and Lori Anderson will be the "guest historians" for the evening. All are welcome!
---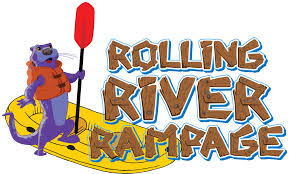 Children's Sunday: June 10 - 10:30 AM
Mark your calendars for this fun combined service where we'll hear and see what our children did at "Rolling River Rampage" Vacation Bible School!
---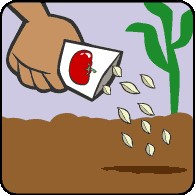 Preschool Garden Camp
is coming soon!
June 18 - 21
The Mt. Carmel Preschool is once again offering two camps this summer. Garden Camp: June 18-21 and Painting Camp: July 23-26. Each camp will have a busy schedule that will include outside time, music and movement, stories and themed crafts, all packed in to a 4 hour day!
The children will attend from 9:00 - 1:00, Monday through Thursday. All children ages 3 - 6 are invited if they are potty trained.
Email Cindy Bill at mtcarmelpres@comcast.net if you are interested, or need more information. You can also print out the registration forms from the church website.
You don't need to attend the preschool to come to camp, so invite your friends and join us! The cost will be $100 for the week.
---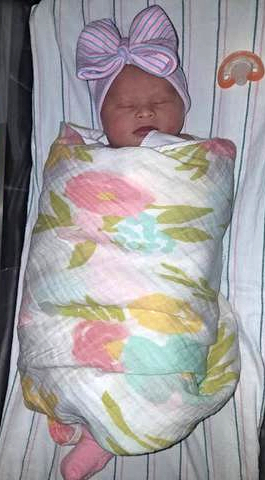 Welcome
New Baby!
Congratulations to the
Hoge / Kagawa families
on the recent birth of
Mila Remee KeKai Kagawa!
We are so happy for
Jessee and Shaun,
as well as proud grandparents
Janis & Marcus!
Everyone is at home
and doing well.
---
Church Concerns and Thanksgivings
Prayers
Pam Westafer: for Pete & Andy Westafer
All campers and counselors at Camp Glisson this summer
Safe travels for all
Thanksgivings
Lane Shutt: thankful that her scans came back cancer free! Lowering dosage of her medications also.
Don & Joanne Ragon's 54th wedding anniversary!
---
Ways to Make a Donation Electronically
Thank you for your support of Mt. Carmel!
There are many ways to give: You may use a Debit Card, Credit Card, or PayPal, o
r you may make
an automatic electronic funds transfer on a
one-time or recurring basis.
Click
HERE
to give electronically.