In the Newsletter this Week:
From the Pastor

All Saints Sunday: November 1

Help for SC Flood Victims

Children's Ministr

y

NCM Month: October

Youth to Collect Food for NCM: October 18

UMW Sunday - 10:30 Service: October 25

Soup & Salad Lunch - 11:30 October 25

Fall Festival & Trunk or Treat: October 28

Coffeehouse: November 6

Women's Book Club: November 13

Silent Auction: November 22

Prayers / Thanksgivings

Ways to Make a Donation
---
From the Pastor
Sometimes I am startled to look down and see my mother's hands. I remember sitting on a church pew, measuring my fingers against hers. Somehow, my hands have morphed to look like those I held.
It's more than appearance, though. Her influence is more than genetic. At times, I am surprised to hear her words coming out of my mouth—even words that I once swore I would never say!
That's important to remember. Our children will say and do what we say and do!
Less than half of young adults who were part of church as children are part of a church in their 20s and 30s. Imagine at the end of youth Sunday, we lined up the youth in a row at the front of the church, and asked them to count off: 1, 2, 1, 2. This half will never return after they graduate from high school.
What makes faith stick? The Fuller Youth Institute has done longitudinal research tracking church after high school. Which types of youth programs helped youth to build a faith that is long-lasting?
While study of Scripture, small groups, Sunday School, retreats, mission trips were all helpful for building faith, the greatest predictor of whether a child will stay in church as an adult is attendance at
churchwide worship services
.
This is part of why we don't have Sunday School for youth the first Sunday each month. (We know that people of every age need to be part of Holy Communion!) We want our youth to be part of the congregation's worship at least once a month.
If the only worship service that a youth knows is youth worship, then at best as an adult they will continue to seek youth style worship. The real cost is that they will not have grown up seeing how adults are living out the church's vision and ministry, watching adults taking up their cross daily, and participating with adults who are growing as disciples.
A few years ago, a youth shared their dislike of the passing of the peace in worship. "It feels fake. Adults who do not know me or even say hello to me are now asking to shake my hand. "
Let's be honest. That youth was rarely in church. Few adults had any opportunities to establish a relationship. Parents, if your child is in church once every two months, you are not raising them in the church.
Let's also be honest about who are the adults in these relationships. I've never heard a youth say that they want to get to know adults. It's up to us adults as the grown-ups to reach out to youth. It's up to us to reach out. That's the other predictor of whether youth remain in church as adults: the number of significant relationships with adults in the congregation.
Parents, if you want your children to be part of a church as an adult, the best thing that you can do is to let the child see your faith, and to see you being part of the church. Our children watch and listen. They know what we think is important by watching how we live our faith.
Friends, our children and youth need us to know them by name, to be friends and mentors, and to notice and reach out when they are missing.
One day, when our children and youth are grown-up, they will look down and see their mother's hands and hear their father's words. I hope that in that moment they will also see the church as an integral part of their lives, relationships that have helped them stick to the faith and grow as disciples of Jesus Christ.
I'll see you in church on Sunday,
---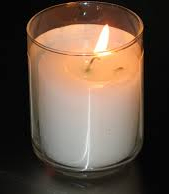 All Saints Sunday
November 1, 2015
On All Saints Sunday during the worship service we will read the names and light a candle in memory of our loved ones who have died during the PAST TWELVE MONTHS. Families of those remembered are invited to take the candle with them at the end of the service.
The names to be read MUST BE SUBMITTED TO THE CHURCH OFFICE. No name will be included in the service without being explicitly sponsored by someone in the congregation. In this way, we respect the privacy of those who wish it, while we celebrate the lives of those who have gone before us.
Please use the space provided on the back of the Connect Card in your Sunday bulletins to submit names, or get them to the church office (770-449-4498 or
office@mtcarmel-umc.org
) BY WEDNESDAY, OCTOBER 28.
---
Help for S.C. Flood Victims
If you would like to help those in South Carolina facing overwhelming flooding and water shortages, you may make your check to Mt. Carmel, marked: S.C. - Fund #4390, and drop it into the offering plate on Sunday or send to the church office.
To help the United Methodist support system at the time of any disaster, you may always specify for UMCOR and the funds will help with those in need, as well as training disaster response teams.
---
Children's Ministry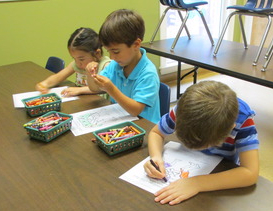 Sunday School
This Sunday we move on through the Old Testament to Ruth 1:1-17.
Our story covers Ruth's faithfulness to her mother-in-law Naomi after their husbands die. Instead of returning to her family, Ruth pledges to follow Naomi to Bethlehem to support her and love and follow her God forever.
The Children are focusing on Fellowship in this story. Ruth demonstrates trust, faith, devotion and love, essential ingredients of Fellowship.
Christmas Musical
Speaking parts are being given out on Sunday. We will also practice our songs during and after Sunday School. The solo parts will work for a few minutes after Sunday School.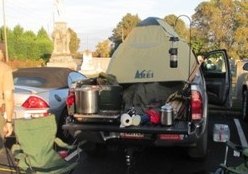 Wednesday October 28: 4:30-7:30
• Car trunks decorated for Trunk or Treat
A plaque to treasure always will be awarded to the most imaginative trunk! (Watch out for Bob and Julie Jones!)
Director of Children's Ministry
---
October is NCM Food Drive Month!

While we try to donate to Norcross Cooperative Ministry all year, it is especially important that we remember them in October and April. Those are the months that Mt. Carmel is signed up specifically to collect food and monetary donations for NCM.
Please remember to put a few extra non-perishable foods in your cart each week for NCM, or make a monetary donation in the church offering plate, marked "NCM."
Thank you for helping those in need in our community.
---
Youth Collect Food for NCM: Oct. 18

The youth are at it again, collecting food for the Norcross Cooperative Ministry. We will be headed to houses looking for these items on Oct 18th during the time of youth (5:00-7:30).
If you'd like us to come by your house, please check the box on the Connect Cards in your Sunday bulletins, or email the church at
office@mtcarmel-umc.org
and they will let us know.
If you wish to donate food, here are the most needed items:
• Canned meat: chicken, ham, Spam, Treet, roast beef, salmon, tuna

• Peanut butter & jelly (in plastic jars)
** Please no out-of-date food!!
If you wish to donate personal care items, here are the most needed:
• Baby diapers (sizes 4, 5 only)

• Tooth brushes (adult & kids)
Thanks for your donations that are soon to come!
---
UMW Sunday: October 25 - 10:30 Service

Mark your calendars for our next
10:30 Only Worship Service
which will be led by the women of the church!
This service will feature guest speaker Beth Ellison. Beth is a Berkeley Lake resident who is currently serving as Assistant Director of Student Services for Belhaven University's Adult and Graduate Studies program. She has served in staff positions at numerous United Methodist churches and is married to Rev. Jim Ellison.
We look forward to having her with us on October 25th.
---
Youth Sponsor Soup & Salad Luncheon: Sunday, October 25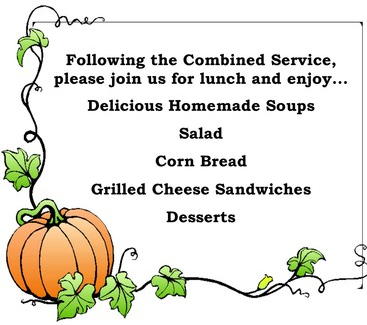 Donations accepted to benefit
Mt. Carmel Youth Missions
---
Fall Festival & Trunk or Treat! October 28

The Fall Festival will begin at 4:30 on Wednesday, October 28th with games, a moonwalk, a hayride, and a cemetery scavenger hunt! There will also be free hotdogs, followed by "Trunk or Treat-ing" in the parking lot.
Mark your calendar and get your costume ready!
We also need volunteers to help and to provide cars with decorated "trunks" and candy! Please check the back of the Connect Card in your Sunday bulletin if you can help.
---
Coffee House is Coming!
On
Friday, November 6th
, come and enjoy a Coffee House in the downstairs fellowship hall where our very own Georgia

Gospelites will give a concert while we serve coffee, tea, sodas and some homemade baked goods.
The doors will open at 7:00 PM and the music will begin at 7:30 and go until approximately 9:00 PM.
We hope you will "save the date" and come and enjoy some great music, good food and drinks and some neighborhood fellowship!
---
Mt. Carmel Women's Book Club
All women are invited to join the Mt. Carmel Women's Book Club that meets monthly. This month's book is
The All-Girl Filling Station's Last Reunion
, by

Fannie Flagg.
The next Book Club meeting will be on Friday, November 13th in the Fellowship Hall. Light refreshments will be served.
Walden
for more information or directions.
---
The Transformer's Sunday School Class is At it Again ... Silent Auction Nov. 22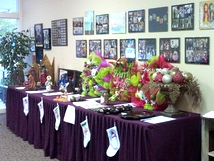 Our silent auction fund raiser was so successful last year (thanks to all of you), we have decided to do it again. We have decided to have another silent auction this year, on November 22nd, the same day as the Men's Ministry Church-wide Thanksgiving dinner. This year, we have decided to raise money for World Vision and Family Promise of Gwinnett (a world outreach and a local charity.) The funds will be divided 50/50 for each of these worthwhile causes.
For more information on
World Vision
or
Family Promise
, please visit their websites, see previous newsletters, or contact the
church office.
In order for us to make this fund raiser successful, we need YOUR HELP. We need donations of goods, services, gift cards, furniture, antiques, etc., or if you are "crafty," hand-made items are very popular and welcome!
If you are thinking about cleaning out some closets or the basement, please hold on to any items you think might sell in our auction. We will have people available to make pickups of larger items closer to the auction time. Then, we will need you to come and "shop" the donated items on Sunday, November 22nd

.
THANK YOU for helping us help others!
---
Prayers and Concerns
Please join with others in our church family in praying our concerns and thanksgivings this week:
Prayers
Gail Bolton's sister, Connie Hull & her family: Connie in serious car accident Monday - will have long recovery
Family & friends of Jenny Jensen's friend Elizabeth who passed away on Tuesday at age 51 leaving 2 teenage daughters, mother, father and brother
Lucile Jones
Jeannie Klinetob & her family: death of her 10 month old nephew with Spinal Muscle Atrophy - prayers especially for his mother, father and siblings
Peregrin's Landing Assisted Living Home: staff & residents
Eric Riviere
From the Weathers: for those who don't know Jesus Christ
From Christine Werdebaugh: for Christians persecuted around the world
Women going on Fall Retreat to Alabama
Cindy Jones' father: heart attack - hospitalized in Knoxville, TN
David Jones' & family: death of his cousin, Woody
Thanksgivings
Happy to have Peregrin's Landing residents & staff in worship
---
Ways to Make a Donation Electronically
Thank you for your support of Mt. Carmel!
There are many ways to give: You may use a Debit Card, Credit Card, or PayPal, o
r you may make
an automatic electronic funds transfer on a
one-time or recurring basis.
Click
HERE
to give electronically.
Every week:
Prayers
Worship this week
Birthdays and Anniversaries
Save the Date
Counseling Center
Norcross Cooperative
---
Sunday's Lesson
This week in worship the lesson will be:
Ruth 1
---
Birthdays this week:
Fran Smith
Jacque Tapley
Bobby Smith, Sr.
Hillary Whaley
Emmy Epps
Bob Jones
Atticus Hicks
Chris Bryant
Anniversaries this week:
---
Save the Date
OCT. 14 - 7:00 PM
CHOIR ROOM
9:30 MUSICIANS PRACTICE
OCT. 14 - 8:30 PM
SANCTUARY
OCTOBER 18 - 5:00 - 7:30 PM
BROWN BAG STUDY CANCELLED:
OCTOBER 20
YOUTH HALLOWEEN PARTY
OCTOBER 25
DEADLINE FOR ALL SAINTS NAMES TURNED IN
OCTOBER 28
FALL FESTIVAL / HOT DOGS / TRUNK OR TREAT
OCTOBER 28
BEGINS AT 4:30 PM
ALL SAINTS SUNDAY
NOVEMBER 1
DAYLIGHT SAVING TIME ENDS
NOVEMBER 1
CATACOMBS COFFEEHOUSE
NOVEMBER 6 - 7:00 PM
LOWER FELLOWSHIP HALL
SPECIAL FLOWERS FOR VETERAN'S DAY
SILENT AUCTION FUNDRAISER
NOVEMBER 22 - ALL DAY
FELLOWSHIP HALL
CHURCH THANKSGIVING DINNER
THANKSGIVING HOLIDAYS / CHURCH OFFICE CLOSED
---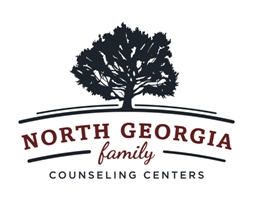 Family Wellness
through Counseling, Education and Research
Mt. Carmel proudly supports the North Georgia Family Counseling Center.

678-242-9355
ngfccumc@gmail.com
www.ngfccumc.org
---

As one of the founding churches of NCM, we encourage your support assisting those in need in our area.
Help with the most urgent needs.
---
Share your story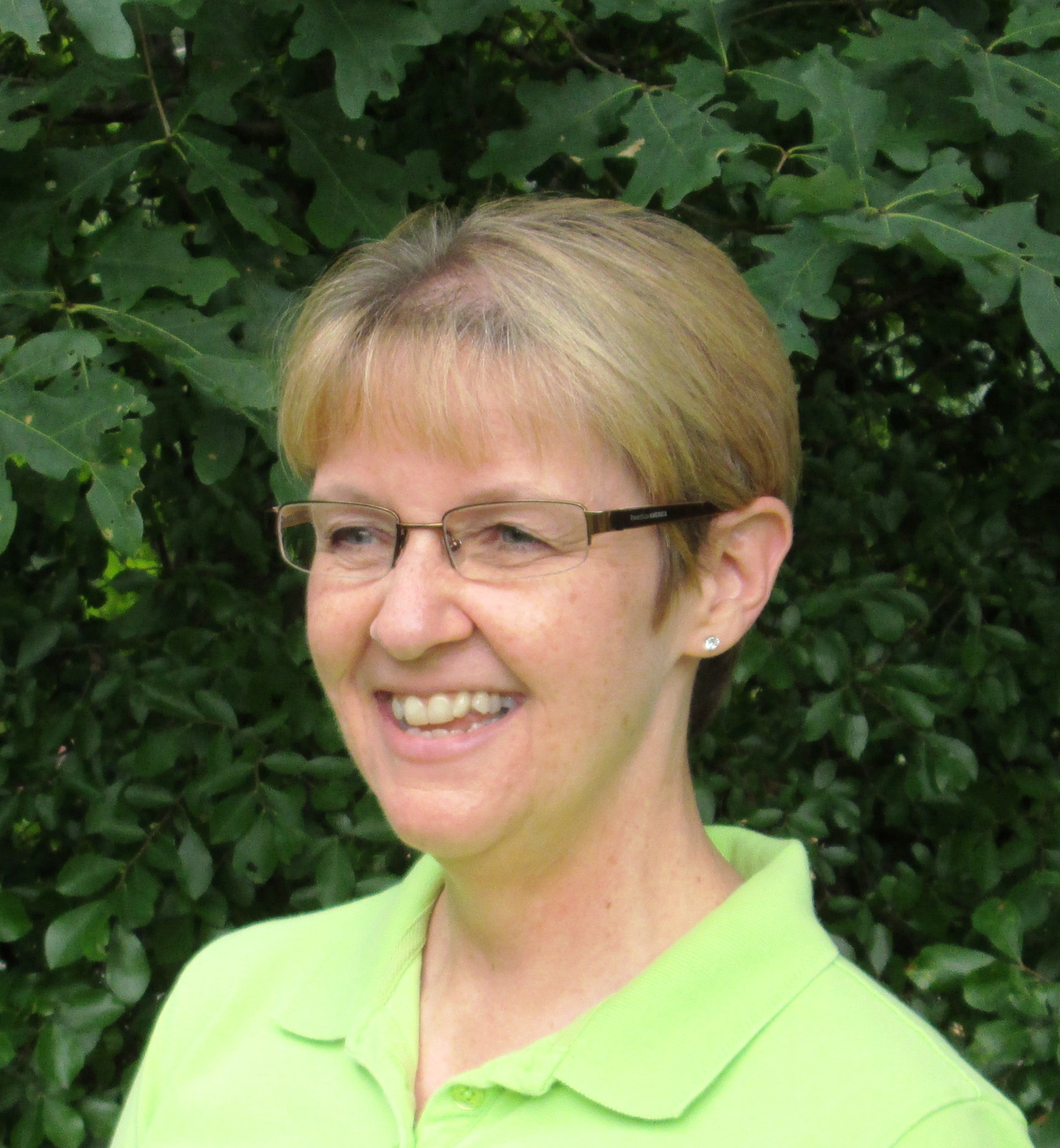 Do you have an article to include in next week's bulletin or newsletter?
Email these to
Suzanne Foster
or call the church office.