In the Newsletter this Week:
Called Charge Conference: April 29
Directories are Here!
April is Food Drive Month for NCM
Vacation Bible School Registration
Youth News
Youth Mission Trip Shirts on Sale!
A Note from the Trustees
Blessing of the Animals: April 29
Women's Book Club: May 4
Global 6K Walk for Water: May 19
From the Preschool
Prayers / Thanksgivings
Ways to Make a Donation
---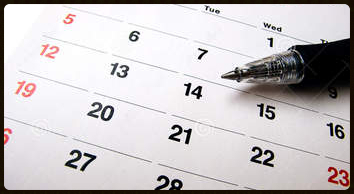 Mark your calendar for a
Called Charge Conference
Sunday, April 29 - 10:40 a.m.
(To approve the 2018 salary package.)
---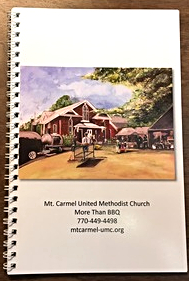 New Directories
are Here!
The updated church directories have arrived! They are available on Sunday in the foyer near the Fellowship Hall, or in the church office during the week.
A directory has been marked and set aside for each person/family who had a new photo included this year. Other directories are available for the general congregation.
Committee Chairs are also reminded to pick up a copy in order to have updated contact information for committee members.
---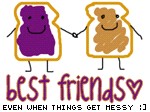 Norcross Cooperative Ministry Needs Our Help in April!
April is one of Mt. Carmel's two food drive months for the Norcross Cooperative Ministry.
This time it's all about peanut butter and jelly. Please bring your donations (in plastic jars or bottles, please) to the NCM display or tub in the church foyer.
Monetary donations are always welcomed too - just make your check out to Mt. Carmel and mark it for NCM.
Thank you for helping those in need in our community.
---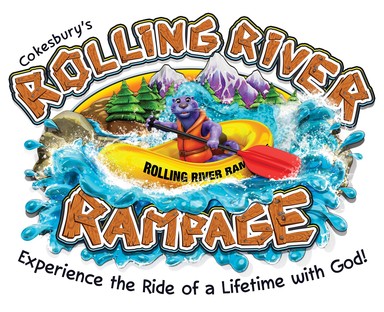 Times a-wasting!!
Register Now for our 2018
Vacation Bible School,
Rolling River Rampage!
Please join us June 4 - 8
from 9:30 am until 12:30 pm
as we Experience the
Ride of a Lifetime with God!
Registration is going very well for Vacation Bible School this year, for both participants and volunteers.
As of Wednesday, 50 children have been registered as campers! We also have 17 adults and 13 youth who have volunteered to help make VBS a wonderful experience.
We still need both adult, and especially youth volunteers, so please come and join the fun in June for VBS week!
There are links
HERE
for both camper and volunteer registration, and sign up is also available on the Mt. Carmel
website
.
Mt. Carmel VBS always fills up fast, so register soon! And we hope to see you in June!
---
(Trinity Soup Kitchen - 2018)
Youth News for Sunday, April 29:
will meet at 12:00 p.m.
No Regular Youth
Dinner or Program on
the evening of April 29
For more information, see the Youth Newsletter
HERE
, or contact Youth Director,
Emily Thompson
.
---
Youth Mission Trip T-Shirts on Sale!
The youth are headed to Pike County, KY in June for the 2018 mission trip and that means a new Mission Trip T-shirt!
The shirt is an ash gray Tagless Hanes unisex t-shirt, with the above image on the back in navy.
If you are interested in ordering a shirt to benefit the youth's trip, you can do so on the Connect Card in your Sunday bulletin. Cost is $12 and checks may be made out to Mt. Carmel - marked "T-shirt."
Shirts will be ordered on Friday, May 11th and will be here by the end of May.
Thank you for everything you do to benefit the youth and our missions!
---
From the Board of Trustees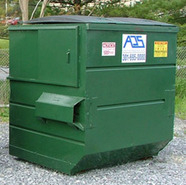 In an effort to reduce the church's costs for garbage pick up, we have reduced the pick up to twice a month. This will save us $2500 per year, however we need your help.
Please remember that the dumpster
is for garbage generated at Mt. Carmel only. Please do not use the dumpster for your personal garbage.
Thank you,
The Board of Trustees
---
The Spring BBQ and Sweet Shop
are just around the corner - April 27 & 28!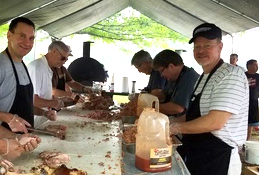 Lots of volunteers are needed to make this event happen, so please help if you can!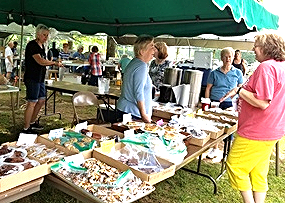 Flyers with dates and prices are available in the sanctuary and outside of the Fellowship Hall, so take a few and invite your family and friends too! (Or click
HERE
to get one online.)
---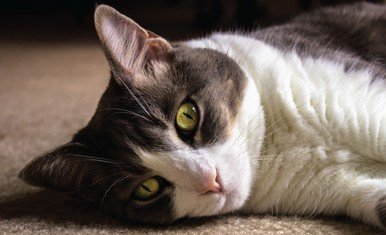 Blessing of the Animals:
April 29 from 3:00 until 5:00 p.m.
Mt. Carmel will host this event outside on the front lawn and ALL pets (with leashes / cages please) are welcome!
This year's Blessing will also include services offered by a local veterinarian.
---
Mt. Carmel Women's Book Club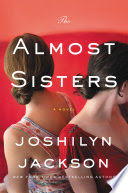 The next meeting of the Book Club will be on Friday, May 4th at 7:00 p.m. in the Hope House.
The book of the month is, Almost Sisters, by Joshilyn Jackson.
All women are invited to join the group for refreshments, discussion and fun! Contact
Chris Bolton
or
Vicki Walden
for more information.
---
Global 6K Walk for Water: May 19

The Transformers Sunday School Class is at it again! We are partnering with World Vision on their 6K Walk for Water being held May 19th.
The Transformers' walk will be held somewhere in the Peachtree Corners area, final route to be determined.
Why 6K you may ask. Well, that is the average distance a person has to walk in a developing country to get water! Hard to believe for something that we take for granted, yet this is true.
To make matters worse, the water is often contaminated. Every day, 835 children under the age of five die from diarrhea caused by contaminated water, poor sanitation, and improper hygiene.
Here's the good news. You and I can help; we can make a difference through World Vision's Clean Water Walk. Go to
Global 6K for Water
and sign up to walk with the Transformers, or to donate.
You don't have to be a member of our Sunday School class or even our church to participate. Go to: Find a Host, then Georgia, then Transformers to sign up.
We have set a goal of raising $2500 dollars. You can make this happen. If you have any questions, please give me a call or e-mail. My e-mail is
spt404@hotmail.com
and 770-833-0091 my number.
Our past fund raisers have been a great success thanks to you. This one can be too!
Blessings
Sam Tapley
---
Preschool Summer Camps!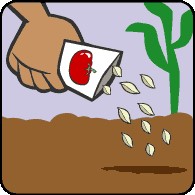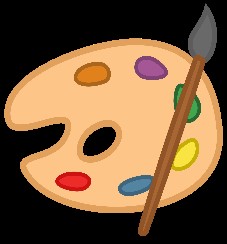 We want to let everyone know that we are now registering for summer camps.
Garden Camp: June 18-21
and Painting Camp: July 23-26.
Check the website for details and forms, or email us at
mtcarmelpres@comcast.net
for information. There are only 24 spots per camp, so don't delay!
---
Church Concerns and Thanksgivings
Prayers
Jeanne Manget: taking 20+ senior singles on a Mediterranean cruise!
Ted Marcis' friend – home alone and in bad situation
John Shipes' sister Mary Ann – rotator cuff surgery on April 27 Lane Shutt: continued joint pain
Karen & Michael Martin – healing for Karen
Pam Westafer: for Pete & Andy Westafer
Lisa Bolton Spiller's father-in-law Larry – having heart surgery this week / for good recovery
Linnea Ignatius Porter: for friend's baby, Yale – very premature / in NICU
Richard Smith: for health to improve
JoAnn Weathers: for Christine Werdebaugh – for recovery from illness
Erin Foster Carroll's husband's family: several serious health issues
Dawn Seigler: for troops in harm's way
Cecil Thomas' infant great-granddaughter in NICU / for Thomas family
For Leslie Raymer's sermon on Earth Day
Sam Tapley - 3rd heart procedure went well, thankful for cards, notes and prayers
Pam Westafer: daughter-in-law doing well after bone marrow transplant for leukemia
Diane Bond: taking job at a new school
Cynthia Currence: new job / she can work from home
Katrina Stone: survived the 1st week on her new job!
---
Ways to Make a Donation Electronically
Thank you for your support of Mt. Carmel!
There are many ways to give: You may use a Debit Card, Credit Card, or PayPal, o
r you may make
an automatic electronic funds transfer on a
one-time or recurring basis.
Click
HERE
to give electronically.