In the Newsletter this Week:
From Pastor Cyndi
Foyer Restoration

Monday Night Study Invitation

From the Preschool

The Children's Corner

Women's Book Club: April 1

Holy Communion for Shut Ins

Church Workday: April 9

"Take a Closer Look" Classes: Begin April 10

NCM Volunteer Appreciation Week: April 11-16

Art Date: April 23

Prayers / Thanksgivings

Ways to Make a Donation
---
It's Still Easter!

The forecast for Sunday morning was rain. All last week people kept asking the same question:
Will there be a sunrise?
Every time someone asked, I had to bite my tongue rather than answer that the earth would not stop spinning. Instead, I answered there would be a sunrise service, rain or shine.
Much like every Easter, we started the sunrise service in the dark. I was thankful that there was no rain. We sang "morning has broken", even though we couldn't see much in the middle of the fog.
Yet even though there were no streaks of pink and orange in the morning sky, by the time the service ended we were surrounded by daylight and could see one another clearly. There had been a sunrise, even though the clouds and fog blocked our view.
At times we may wonder about whether there will be a sunrise. It seems like God is distant. Prayer times seem dry. Or questions and doubts form dark clouds that get in the way of trusting in God.
Maybe we don't see the sunrise for ourselves—but being part of a church gives us the opportunity to see the light of Christ shining around us. We see people who are trying to more fully trust in God. We hear the prayers of others praying when we don't have the words. We encourage one another to follow Jesus in serving, forgiving, praying, and caring.
The early church spoke of every Sunday as being like a little Easter. Every Sunday is an opportunity to give thanks for Jesus' resurrection, and to celebrate the new life that we experience in Christ. And even when times are dark, and we aren't sure whether we can see clearly, we can trust that Jesus Christ is still risen. We can help one another to see: it's still Easter.
I'll see you this Sunday,
P.S., If you are travelling out of town this week for Spring Break, please take time on Sunday to be part of worship in another church. I would love to hear about your experiences, and especially how Mt Carmel can learn from others.
---
Pardon Our Mess!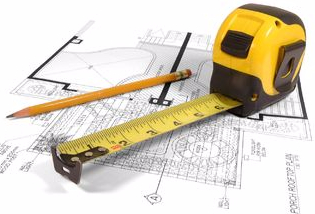 A project to refurbish the vestibule at the main entrance to the
sanctuary began this week!
The project includes removal of the vent shaft in the middle of the vestibule to create a more welcoming entry for members and guests into our beautiful sanctuary.
The Trustees have worked closely with an architect who specializes in church restorations and has paid careful attention to the Mt. Carmel project to ensure that the results will be consistent with the period of the original church construction.
The work is expected to be completed by April 18. Thanks for your patience during this time.
The Mt. Carmel Board of Trustees
---
Monday Study Group Begins New Book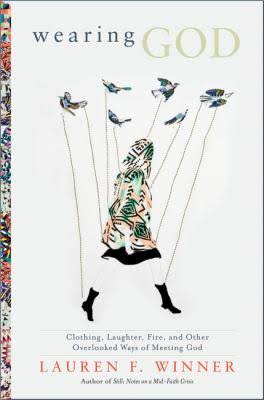 The next Monday night study begins April 4, when we discuss some of the less frequently referenced descriptions of God in the Bible as we read Lauren Winner's book,
Wearing God: Clothing, Laughter, Fire, and Other Overlooked Ways of Meeting God.
Everyone is invited to join the discussion, led by Steve Pearson, Mondays at 7 pm in the Hope House.
---
Preschool News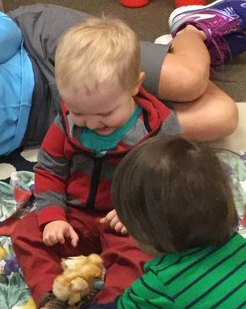 We had a visit from three baby chicks this week at preschool and the children loved it!
We want to send a big thank you out to Michelle Hammond for taking the time to bring them in for us to enjoy – she's the best!!
Looking for something fun for your child to do this summer? Well summer camp registration has officially begun at preschool. We have a limited number of spots available for both camps.
Patriotic Camp is June 27-30 and Dinosaur Camp is July 25-28.
Both four day camps are $100 each and that covers a week of crafts, music, outdoor time and stories.
It is open to children who are between 3-6 years old and potty trained. You do not have to attend Mt. Carmel during the school year to attend our camp, so invite a friend!
There is information on the
church website
if you go to the preschool section and click on summer camp. We hope to see you there!
Preschool Director
---
The Children's Corner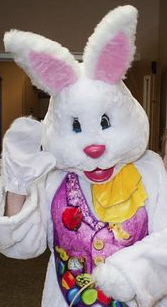 Whew! We did it!
What a wonderful Easter!
50 kids hunted Easter eggs, played games and had a great time despite the rain at the Egg Hunt on Saturday.
Then 25 children were at church on Sunday to process in with the banner that they made in Sunday school.
Thank you to all of the volunteers who helped to make it a success!
Just a reminder to anyone interested in helping with Vacation Bible School in June - there will be a planning meeting right after church on Sunday, April 10th in the double classroom.
Director of Children's Ministry
---
Women's Book Club: April 1 at 7:00 p.m.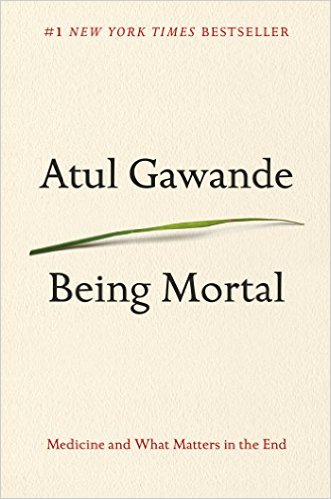 All women are invited to the Book Club which will meet in the Hope House in April.
This month's book is
Being Mortal: Medicine and What Matters in the End
, by Arul Gawande.
---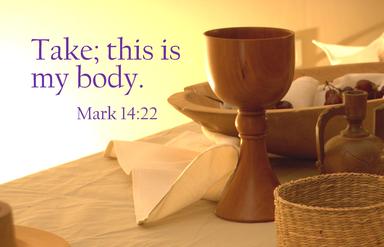 Holy Communion for Shut Ins
Holy Communion will be served on Sunday, April 3rd during worship. Then during the week, volunteers will deliver Holy Communion to those who are unable to get to the church and would like it brought to their home.
To request Holy Communion be brought to your home, just call or email the
church office
before April 3rd. 770-449-4498.
To volunteer to deliver Holy Communion to shut ins, please check the box on the back of the Connect Card in your Sunday bulletin, or contact the church office.
---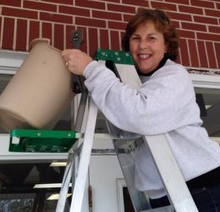 Church Workday: April 9 - 9:00 AM
Everyone is encouraged to attend the church workday to help with jobs inside and out, keeping Mt. Carmel in good shape!
The Trustees appreciate your help - please bring yard tools, gloves, cleaning supplies, or anything that you think might be of use. Thank you!
---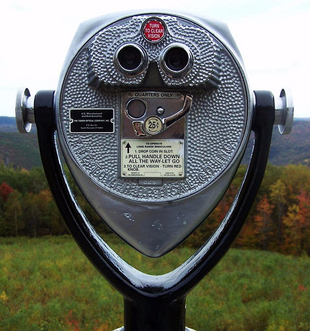 "Take a Closer Look"
Sundays: April 10 - May 1
11:00 AM in Youth Hall
Tour the church buildings. Learn a bit of the history of Mt. Carmel. Ask questions about United Methodism. Learn about the ministries of the church. And get to know Mt. Carmel.
If 11:00 doesn't work for you, don't worry! The classes will be repeated in the fall for those who attend the 11:00 service.
---
Volunteer Appreciation Week at NCM
National Volunteer Appreciation Week is April 11 - 16 and Norcross Cooperative Ministry wants to celebrate your service!
Everyone who volunteers at NCM is invited to drop by to say hello, have a light lunch or share a treat in the break room.
If anyone would like to help supply some treats during the week, it would be greatly appreciated. Just drop them by NCM between April 11 and 16. Thank you all!
---
Art Date to High Museum: April 23
On Saturday, April 23 our "Art Date" will be to the
High Museum of Art
in Atlanta. We will gather in the church parking lot at 12:30 p.m. and travel together.
Contact
Katrina Stone
if you plan to go, or for more information.
---
Prayers and Concerns
Please join with others in our church family in praying our concerns and thanksgivings this week:
Prayers
McGee family: death of Loyd & Marilyn's niece Melissa who passed away on 3/26 after battle with cancer
Weathers' sister-in-law Reather - healing from surgery
Gene Anglin
Jensen/Roe's friend Glen & family
Bobby Walden: still suffering with shingles
Campbell's friend: 19 yr. old still detained by ICE. Prayers for release.
Cindy Jones' father: back in hospital
Catherine & family
Johnny Carroll's granddaughter: broken elbow / surgery
Safe travels for everyone
Cheryl Martin: on mission trip in Tanzania
Clara's friend Courtney
Thanksgivings
Lisa Long: back in church after illness
89th birthday of Susan Posey's mother, Ena
Chris Ragon: 14 years cancer free
Dick Thompson in church on Sunday
Sam Tapley: for beautiful music & flowers
Arzell Thompson: for Katrina's artwork of tomb
To everyone who helped prepare and carry out Stations of the Cross, Egg Hunt and all Easter Services!
---
Ways to Make a Donation Electronically
Thank you for your support of Mt. Carmel!
There are many ways to give: You may use a Debit Card, Credit Card, or PayPal, o
r you may make
an automatic electronic funds transfer on a
one-time or recurring basis.
Click
HERE
to give electronically.