In the Newsletter this Week:
Confirmation Class - 2018
Congratulations 2018 Graduates
Senior Celebration: June 3 - 12:15 pm
Church Office Schedule
Lunch Bunch: May 27
Carmelites Travel to Monastery: May 30
Kid's Corner: VBS
Youth News
Women's Book Club: June 1 - 7:00 pm
Thanks for Your Help!
Prayers / Thanksgivings
Ways to Make a Donation
---
Congratulations to the

Ansley Elizabeth Edwards *
Cela Renee Kilmer *
Quentin Alexander Proels *
Kathryn Hadden Raye *
James Rayburn Roe
Emily Kathleen Samples
These young people joined the church by confession of faith on Sunday, May 20, 2018. Those noted with an asterisk were also baptized.
Please take a moment to welcome them into the church family!
---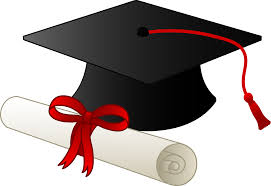 Recognition of the
Graduating Class of 2018!
On Sunday, May 20, 2018, the following graduates were recognized in a combined 10:30 a.m. worship service:
High School Graduates
Zachery Bolton - Navarre H.S. / Univ. of West FL
Andrew Bond - North Gwinnett H.S. / Georgia State Univ.
Megan Gallagher - Wesleyan School / Richmond Univ.
Eva Proels - Lambert H.S. / Berry College
Elizabeth Sigmon - Norcross H.S. / Young Harris College
Riley Stark - Norcross H.S. / U.S. Coast Guard Academy
Other Graduates
Zachary Bond - Ga. College & State Univ. - Bachelor's Degree
Will Thompson - Ga. College & State Univ. - Bachelor's Degree
Raven Hinson - Emory University - Master's Degree
---

You're Invited to a Senior Celebration!
Everyone is invited to stop by and congratulate
the High School Graduates at a
Senior Celebration, hosted by the Mt Carmel Youth,
on Sunday, June 3rd at 12:15 p.m. in the Fellowship Hall.
---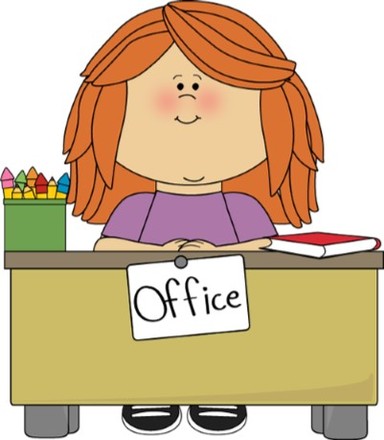 From the Church Office ...
Please note that the church office will be closed on Friday, May 25, as well as Monday, Memorial Day, May 28.
Please plan any church business accordingly. Thank you!
---
Lunch Bunch on May 27: Emerald China!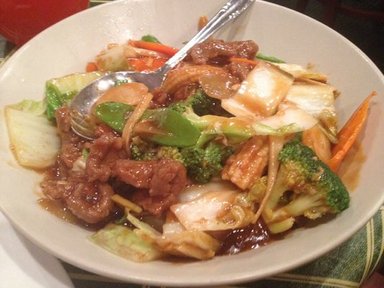 You're invited to join the Lunch Bunch after church on Sunday!
They'll meet at about 12:15 at the Emerald China Restaurant - 3455 Peachtree Industrial Blvd #880, Duluth, GA 30096. (In the Kroger Shopping Center at Peachtree Industrial Blvd. and Pleasant Hill Rd.)
---
Carmelites to Travel to Monastery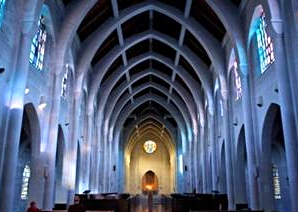 The Carmelites' next outing will be to the Monastery of the Holy Spirit in Conyers, Georgia on Wednesday, May 30th.
We will meet at the church at 10:00 am, tour the Monastery and attend the 12:15 Midday Prayer Service. We will have lunch afterwards.
Please check the Connect Card in your Sunday bulletin if you would like to go.
---
Kid's Corner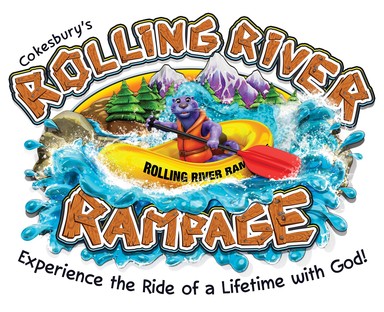 Rolling River Rampage VBS is almost here!!!
Come join us as we Experience
the Ride of a Lifetime with God on the river,
June 4 - 8 from 9:30 to 12:30.
Please join us for set up Saturday (10:30 to 4:00)
and Sunday (12:30 to 6:00) on June 2nd and 3rd as we transform the Fellowship Hall and Sunday School rooms into our Rolling River Rampage VBS space!
We will have a pre-VBS meeting for the youth volunteers (and adults) on the Saturday before VBS during set up.
There will be a Safe Sanctuary training at 11:00 am for those who need the update, followed by pizza lunch for all set up helpers and meeting attendees, then a one hour or less meeting with the youth volunteers right after lunch.
Adult and youth volunteers need to arrive no later then 8:30 on Monday, June 4th, then no later then 9 am on Tuesday through Friday.
VBS will run from 9:30 until 12:30 each day, and youth should be done by 12:45.
We are still looking for additional adult and youth volunteers, so please fill out the back of the Connect Card in your bulletin this Sunday, or contact the
church office
or
email Leslie
to add your name to the list. We are especially in need of older youth crew leaders. Hope to see you on the river!
---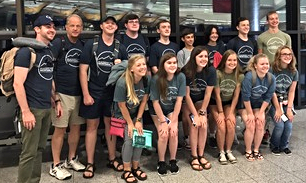 Youth Leaving on Mission Trip 2017.
Youth News for Sunday, May 27:
No Youth this Sunday due to the Memorial Day holiday.
For more information on Youth activities, see the Youth Newsletter
HERE
, or contact Youth Director,
Emily Thompson
.
---
Mt. Carmel Women's
Book Club: June 1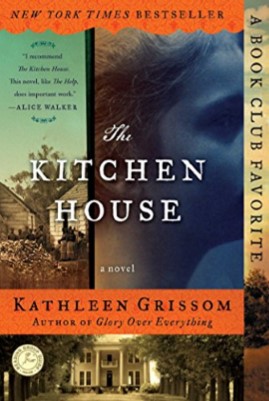 All women are invited to join the Book Club which meets on the first Friday of the month at 7:00 p.m. for refreshments and book discussion.
On June 1st, the meeting will be at Susan Posey's home, and the book for the month is The Kitchen House, by Kathleen Grissom.
---
Thank You for Your Help!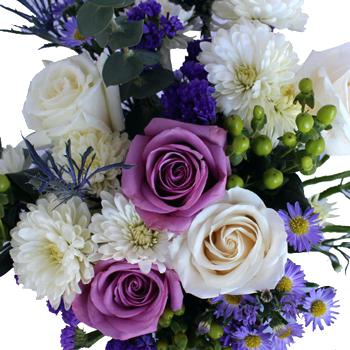 Hospitality Team chairs, Chris Bolton and June Spruell, would like to thank everybody who helped with the Confirmation Class Reception on Sunday.
Your contributions helped to make it a very special event!
---
Church Concerns and Thanksgivings
Prayers
Gene Anglin's cousin Joyce - cancer
Jan German - recovering from knee surgery
O'Learys: Jeff & Wendy - owners of Suwanee Creek Bikes - were hit while cycling - both in hospital, but are improving
Dawn Seigler: troops in harm's way
Weathers: Cheryl - healing from cancer
Pam Westafer: for Pete & Andy Westafer
Thanksgivings
Lane Shutt: thankful that niece Emily's PET scan showed NO cancer!
---
Ways to Make a Donation Electronically
Thank you for your support of Mt. Carmel!
There are many ways to give: You may use a Debit Card, Credit Card, or PayPal, o
r you may make
an automatic electronic funds transfer on a
one-time or recurring basis.
Click
HERE
to give electronically.