In the Newsletter this Week:
From Pastor Cyndi

Worship at Kiko's - Holy Guacamole!

Kid's Corner

Father's Day Carnations

MUST Lunch Preparation: June 19, 20 - 24

All Music Sunday / Summer Lunch: June 26

Women's Book Club: July 1
Family Promise: July 3 - 10
CPR Class Offered by Preschool: July 12
Youth Sunday Date Change: July 31
Thank You

Prayers / Thanksgivings

Ways to Make a Donation
---
From Pastor Cyndi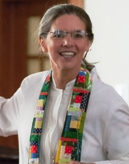 All week I have wondered what to write in our weekly newsletter. It seems like only a year ago I was describing our Methodist connection with the African Methodist Episcopal church in Charlotte. The violence that community experienced was part of a long history of cruel actions and demeaning words toward our black brothers and sisters.
It seems the same for Orlando. All of my life I have heard cruel jokes about LGBTQ people (although under names besides LGBTQ). As an adult, I became aware of violence toward individual LGBTQ people. I am not surprised when violence escalates, no matter the magnitude.
As we read the book of James this summer, you may notice a theme. Whatever faith is inside will be revealed in what we say and what we do. If there is anger inside, it will come out in our words and in the way we treat other people. If there is a disdain of certain types of people, it will leak out into our interactions.
On Monday night at Kiko's, our reading from James questioned whether anyone who shows favoritism has the faith of Christ: "My brothers and sisters, do you with your acts of favoritism really believe in our glorious Lord Jesus Christ?" (James 2:1). In other words, does the faith revealed by your actions show a God who loves the world, every person in it who has ever lived?
Jesus' society understood the sick as sinners. When the disciples asked Jesus, "who sinned, this man or his parents?" Jesus defends him. Those the law said to keep distant, the lepers and the bleeding, Jesus reached out and touched and healed.
Jesus ate with the reviled traitors, also known as tax collectors. When Jesus went home with the "wee little man" Zacchaeus, the tax collector paid back everything he had stolen from others. Jesus said that salvation had come to Zacchaeus' house.
When Jesus drinks water with a Samaritan woman, he does not allow political, religious, gender, sexual history, or racial differences to get in the way. She is a beloved daughter of God. A small thing, a cup of water, and conversation, bring reconciliation to her and salvation to her town.
These are glimpses of God's hopes for the world. In Jesus we see what it looks like when earth is more like heaven. Instead of escalation from disdain to condemnation and violence, those seen as outsiders are welcomed into the community of faith.
A Jesus-shaped faith is one that reaches beyond family and friends, to those who are excluded by society. We are most like Jesus when we take a risk for someone else. A word spoken in defense. A meal. A conversation over a cup of water.
James says that what is on the inside will be revealed in our words and actions. I confess, I look at my own words and deeds and recognize that my faith falls short. I would rather be quiet than speak out against favoritism and cruel words and actions toward LGBTQ persons, black lives, persons of Native American descent, refugees, …
I am praying for Orlando. But I'm also praying for myself, for more faith like that of Jesus.
I believe that this kind of Jesus-shaped faith, risk-taking, wall-breaking, reaching-out, loving everyone faith is the true hope for this world.
It's the only hope for the world.
I'll see you on Sunday,
Pastor Cyndi
---
"Holy Guacamole!" is a Success!
The first worship service at Kiko's was last Monday night and it was a hit!
17 attended and enjoyed music by the 9:30 musicians, a lesson, short message, offering and prayer. (And of course chips, salsa and Mexican food!)
Would you bring a friend and be part of these summer worship services at Kiko's Mexican restaurant?
Each Monday during the summer, you're invited to arrive at Kiko's (at the corner of Medlock Bridge Rd. and South Old Peachtree), at around 6:15 - 6:30, order dinner, and then be a part of a worship service at 7 pm. The hope is that when you are traveling or unable to attend Sunday morning worship, you will come to this family-friendly service.
There will be music, scripture, an offering, and a message for all ages. On Monday, June 20th the music will be provided by Phil Griffin. Then on June 27th the Georgia Gospelites will play.
If this worship service were only about us, and a convenient time for us to gather after vacation weekends, then It would be a lot more convenient to have these services in our sanctuary. Kiko's doesn't have song sheets or a piano, microphones, stained glass windows or an organ.
Why would we ever go anywhere else when we have such a beautiful sanctuary?
Having a worship service at Kiko's makes a statement that anyone is welcome.
We hope that this service will give our neighbors a taste of what the Mount Carmel people are like, and encourage them in joining us in trusting Jesus and lives that reflect a love of God and neighbor.
---
Children's Corner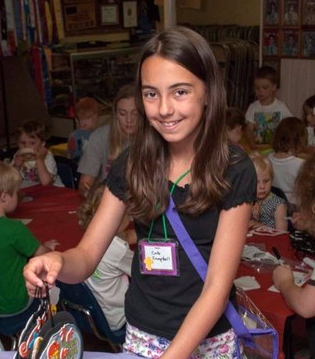 VBS 2016 a Success!
Well, sadly, VBS is finished for another year, but we sure had a wonderful time at Mt Carmel this year learning about how Jesus lights up the world with his loving grace!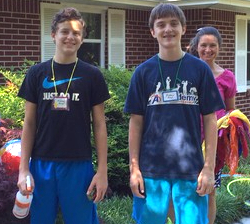 I
want thank you all for making our VBS a wonderful success this year through your children's presence and your generous support of our VBS program.
See you again next year!!
Leslie Raymer and Alison Alesi
Co-Chairs of VBS
Summer Sunday School and Other Fun Summer Stuff!
This summer, our Sunday school theme will be 'A Summer of Service' and we also have lots of other fun activities planned before school begins again!
And since "service" is hard work, there will be Sno-Cones at Sunday School too!
Here is our Summer Schedule:
June 19: In Sunday School, we'll make greeting cards for our Family Promise guests. Greta Miller will lead the charge this week since I'll be away at "Paddle Georgia." Thanks Greta!
June 26: Movie Night! From 5:30 - 7:30 pm we will watch The Peanuts Movie, enjoy hot dogs, popcorn and ice cream sandwiches in the Fellowship Hall. Bring your friends too, along with some camp chairs, pillows, etc. and join the fun! (Any youth who are not on the Mission Trip are welcome to attend also.)
July 3: Family Promise Set-Up - Volunteers will stay after the 11:00 service to set up the downstairs rooms. Children may enjoy staying with their families to help make the rooms feel comfortable and cheerful for our Family Promise guests!
July 16 - 17: Kid's Camping in the Fellowship Hall - We'll arrive about 4:00 on Saturday, have lots of fun, sleep-over, then be ready for church on Sunday morning!
July 31: NOTE THE DATE CHANGE for this one. The Children's Dept. is in charge of a Quesadilla Lunch Fundraiser at 11:30 a.m., following the 10:30 a.m. Youth Sunday worship service. Watch for more information on when to sign up to help!
August 7: Blessing of the Backpacks during the Worship services, Promotion Sunday for Sunday school classes, then Water Fun in the afternoon at 2:00!
I'm looking forward to a fun summer with you all!
---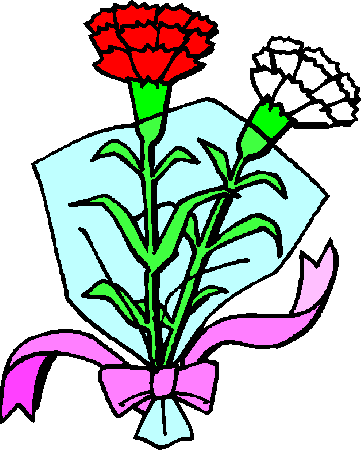 Father's Day Carnations
On Father's Day, June 19th, carnations will be placed on the altar in honor or in memory of our fathers, and those who have been like fathers to us.
If you would like to purchase a carnation, please fill out the form in the Sunday bulletin and return it to the church office or call the office by Thursday, June 16th.
Cost: $12.00 which includes vase, carnation (white in memory of / red in honor of) with greenery and baby's breath.
Please make your check payable to Mt. Carmel UMC marked "Carnation".
All proceeds will go toward the Youth Summer Mission Trip to McDowell County, West Virginia. Thank you!
---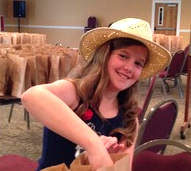 MUST Ministries Summer Lunch Program
June 19, 20 - 24
During the week of June 20-24 we will prepare 1000 lunches for the MUST Summer Lunch Program. These lunches will go to children who would normally get a free lunch during the school year, but may otherwise not have any lunch during the summer.
With your help, we will once again have a very successful week.
Items still needed include:
Individually Wrapped Cheese Slices



If you have already signed up to bring something, please have it at the church by Sunday!
THIS SUNDAY, June 19, we'll need help filling lunch bags after each worship service. There will be a light lunch provided after the 11:00 service so that those who attend the 9:30 service can fill bags, then stay for lunch, while 11:00 service attenders can have lunch first, then stay to help fill bags. Then we will be ready to roll on Monday morning.
Volunteers are also needed Monday thru Friday mornings from 9:00 until 10:30 to make 200 sandwiches each day and add them to the lunch bags.
If you can volunteer your time any day during the week, or donate any of the items listed above, please call Joanne Ragon (770-271-7350), or contact the
church office
---
All Music Sunday / Summer Lunch & Ice Cream Contest! June 26, 2016
Sunday, June 26 will begin with ONE worship service only at 10:30 am. This combined worship service will feature many of your favorites songs, and both the 9:30 musicians and the 11:00 choir will participate. Mark your calendar for this fun service!
Following the worship service, there will be a SUMMER LUNCH of grilled hamburgers, hot dogs, and a Homemade Ice Cream Contest!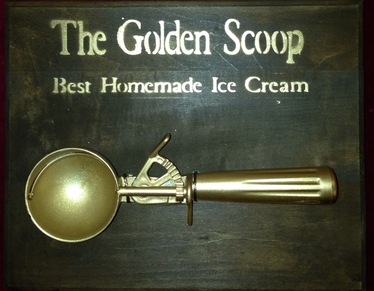 All food will be provided, only the ice cream makers need to bring anything.
If you think you make the BEST ice cream, please bring a freezer full to enter into the contest. The winner will be presented with the prestigious "Golden Scoop" award!
---
Mt. Carmel Women's Book Club: July 1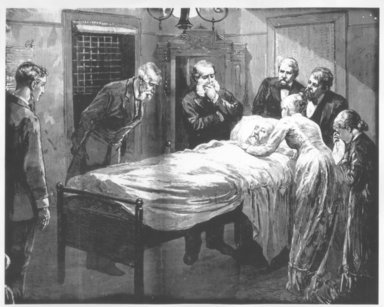 The next meeting of the Women's Book Club will be on Friday, July 1st at 7:00 p.m. AT VICKI WALDEN'S HOME.
Light refreshments will be served as the group discusses this month's book, Destiny of the Republic, A Tale of Madness, Medicine, and the Murder of the President, by Candice Millard.
For more information, please contact Chris Bolton or Vicki Walden
---
Family Promise: July 3 - 10
Happy summer to all!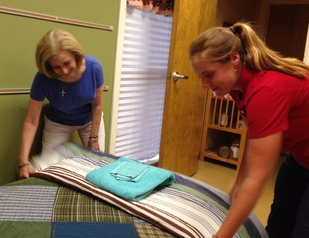 This summer we will once again be a host church in the Gwinnett County Family Promise Program. We will host pre-screened homeless families in our church for a week, providing them with housing, food, fellowship, and most importantly, love.
LOTS of volunteers are needed for the week, including dinner and overnight hosts, van drivers, meal providers, set up and tear down helpers, and laundry angels.
Save the date, and sign up this Sunday to serve our neighbors in need.
It is truly a blessing to serve in this amazing ministry, seeing the Sunday school classrooms transformed into safe, cozy, inviting spaces for families in crisis, getting to know the guests and just being able to love them, providing needed food. Every act of love and service is a dot that connects our guests to independence.
I look forward to serving alongside you! If you have any questions, please message lila.hunter@gmail.com or lorrie.ignatius@gmail.com.
If you are new to Family Promise, Family Promise training and Safe Sanctuary training will be arranged for you.
In His Love,
Lila Hunter
---
CPR Class Offered by Preschool
Do you need to take a CPR Class, or renew your certificate?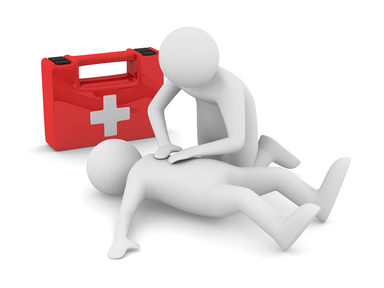 Here is an easy, convenient way to do that, thanks to the Mt. Carmel Preschool!
The Preschool will offer a CPR class in the Mt. Carmel Fellowship Hall on Tuesday, July 12 from 9:00 AM - Noon.
Cost is $20.00, plus extra if you will need childcare.
June 30 is the DEADLINE to sign up, so contact the church office or Preschool Director, Cindy Bill if you'd like to attend.
---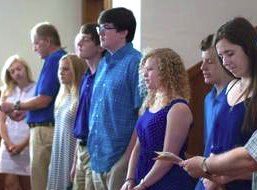 Youth Sunday Date Change:
July 31, 2016

Please note that the date of Youth Sunday has been changed.
It is now scheduled on Sunday, July 31, 2016.
Our youth will lead the worship service at 10:30 and will give details about their recent Mission Trip to West Virginia.
Following the service, the Children's Ministry Department will provide a Quesadilla Lunch. Mark your calendars!
---
Thank You Very Much
Thank you very much to all the wonderful members of our Mt. Carmel UMC church family for your prayers, cards, and calls during this very sad time.
My father's passing has been even more difficult knowing that he passed away just a few days before he was due to spend the month of June with us. He had not been to the U.S. since 2009, and we are extremely grateful we were able to spend a few wonderful days with him in Brazil last fall.
He was an amazing man, dedicated to his faith, and his teaching touched the lives of hundreds of people. His loving guidance will be missed by many.
My father loved visiting Mt. Carmel UMC over the years, and we are blessed to be a part of such a caring church family. Thank you, again, for all your love and support.
Donations in memory of Orlando Trentini may be sent to:
http://fernlodge.org/outreach/giving-opportunities/
An accredited Christian Science Nursing Facility and Nursing School. (
They are an IRS-recognized 501[c]3 organization.)
Mt. Carmel UMC – General Fund
---
Prayers and Concerns
Please join with others in our church family in praying our concerns and thanksgivings this week:
Prayers and Concerns
Andy Loftis: surgery on June 14

Jacque Tapley's aunt Lucille: in hospice - Jacque's mother deciding when to travel to Wyoming to see her

Sam Tapley's daughter: hysterectomy on 6/18

Lila Hunter: family of Mia

The McGee's grandson: injured in accident

Susan Posey

Steve Pearson's cousin: very unsure of upcoming move

Victims & families of Orlando shooting

Wynne Buran's son Erol
Thanksgivings
Great VBS week - 85 children attended

Youth for providing lunch on Sunday

Marilyn Reynolds: good test report - chemo was successful!

Thankful Matt Haecker is OK after shooting near his workplace

Successful worship service at Kiko's on Monday: 17 attended

Andy Loftis' surgery went well
---
Ways to Make a Donation Electronically
Thank you for your support of Mt. Carmel!
There are many ways to give: You may use a Debit Card, Credit Card, or PayPal, o
r you may make
an automatic electronic funds transfer on a
one-time or recurring basis.
Click
HERE
to give electronically.