In the Newsletter this Week:
From Pastor Cyndi

Lenten Dinners - Wednesday Nights at 6:00

Service Project: March 2 - Pack Health Kits

The Children's Corner

Children Invited to Draw Bulletin Covers

UMW Disability Study: March 1, 8 & 22

Women's Book Club: March 4

Youth Dinner Theater: March 11 & 12
NCM News: Current Needs / Empty Bowls Fundraiser

Prayers / Thanksgivings

Ways to Make a Donation
---



On Sunday in worship, we brainstormed about ways to be thankful for in stressful moments. Children screaming in the shopping cart? Be thankful for healthy lungs and the resources to shop for groceries! Stuck in traffic on the interstate? Give thanks for the car in which you sit and for the destination that you are moving slowly towards.
But don't stop there. Use this as an opportunity to look for God. How is God providing the people and things for which you give thanks? How is God providing strength and hope?
This is one of the reasons that we are part of church—we remind one another of what is most important, our relationships with God and one another. It's all too easy to get caught up in the ordinary and forget to look for the extraordinary.
This morning my news feed directed me to a hilarious video of
Jim Carrey at the 2016 Golden Globes awards
. Carrey explains how being a two time winner of the Golden Globe awards has changed his life. It changes the way that he goes to sleep, and even the way that he dreams.
"I dream about being three-time Golden Globe winning actor Jim Carrey. Because then I would be enough. It would finally be true. And I could stop this terrible search for what I know ultimately won't fulfill me."
That's what we are doing in this gratitude and thanksgiving exercise. To stop in the middle of a stressful situation, consider for what you can be thankful, is to turn from what does not fulfill. To turn in praise to God, the source of all goodness, is to open yourself to the true source of peace and joy.
This isn't something new. Over 1500 years ago, Augustine of Hippo said: "You have made us for yourself, and our hearts are restless, until they can find rest in you."
This is part of what it means to be a church. We remind one another—and our neighbors—what is already known. There is more than a "terrible search for what I know ultimately won't fulfill me." There is another way, God's way, of peace, joy, and love.
I'll see you this Sunday,
Pastor Cyndi
---
Service Project on March 2
Come Pack Health Kits!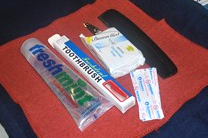 Health kits are needed when people are forced to leave their homes after disasters or human conflicts.
A great children friendly way to serve by helping others in need!
We need your help packing these kits! Men's Ministry used money from the BBQ to purchase materials for 120 health kits for us to pack.
March 2 Schedule
6 - 6:45 Dinner - Bojangles chicken (+sides, desserts!)
6:45 Big Haired Lady Reads
7:00 Pack Health Kits
---
From the Preschool

Well the Preschool has a busy March ahead of them!
Queen Glitter will fly in to tell us stories from Glitterland on the 8th and that's just the beginning. The four-year-olds will go on a field trip to the chocolate factory, baby chicks will visit the school and we will celebrate the men in our lives with an early Father's Day pizza lunch including an egg hunt!
We certainly have a fun month ahead of us!
Registration for next year is underway and we are adding new names to our roster every week. If you know anyone looking for a preschool home we would love to give them a tour and show them what our wonderful kids are up to.
Cindy Bill
Preschool Director
---
The Children's Corner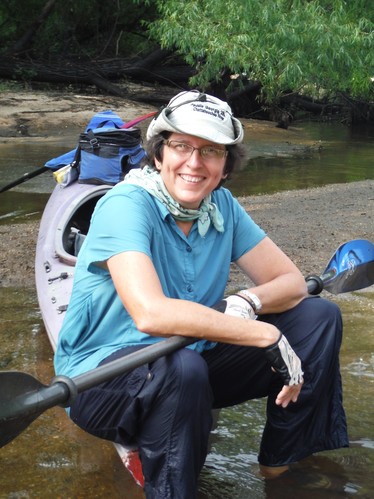 Its time to start thinking about Holy Week and Easter weekend!
The children will be parading in with palms on Palm Sunday as always. And on Easter Sunday, we will process into worship singing with our own Easter Banner, which we will create in Sunday School during March.
And...don't forget our upcoming Easter Egg hunt on Saturday, March 26th at 10:00 AM. Please bring your candy donations for the Easter Egg hunt -- there will be a collection box between the Fellowship Hall and the Sanctuary beginning this Sunday, February 28th.
Throughout the Lenten season, we will have Wednesday night meals and children's activities. (thru March 16)
The children are invited to join us downstairs from 6:45 to 7:30 each week for a story and service project while the adults are engaged in fellowship upstairs. Nursery care is provided each week.
Keep an eye out on Wednesdays for the Big Haired Lady…who will be bringing us Big Stories about Big Love each week!!
We are working throughout the Lenten Season to create knotted blankets for use in the Neonatal Intensive Care units at Egleston and Scottish Rite Children's Hospitals and make cards for the babies parents. The completed blankets will be blessed at the end of the Lenten season and then delivered to Children's Healthcare of Atlanta.
See you on Wednesday and Sunday,
Director of Children's Ministry
---
Children Invited to Draw Bulletin Covers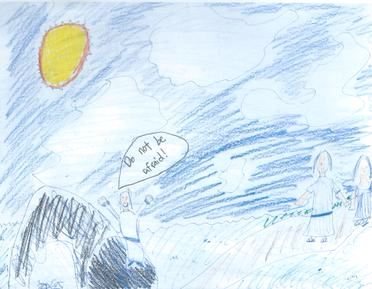 Last Easter was so much fun with the covers of the bulletins being drawn by our children. Let's do it again!
If your child would like to draw a cover to be used on the Easter Sunday bulletins, please have them draw an Easter scene on WHITE PAPER, then drop it off by the church office.
Please keep in mind that the drawings will be copied, so make sure the lines and colors are bold and sharp. Thank you!
DEADLINE for drawings is Palm Sunday, March 20.
---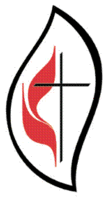 United Methodist Women Host Study:
"The Church and People
with Disability"
March 1, 8, 15 and 22:
6:00 - 7:30 p.m.
UMW Mission Leader Iris Green will lead the group in exploring this relationship and how we can better accommodate disabled persons.
The class will include a tour of the church buildings to determine how accessible our facility is and how we can improve.
The class will meet in the Hope House. Contact the
church office
if you would like to attend. Childcare will be provided if there is a need, as well as transportation for those not driving. Please notify the church office if you need either of these.
---
Mt. Carmel Women's Book Club: March 4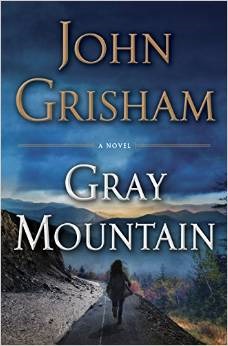 All women are invited to join the Mt. Carmel Women's Book Club on Friday night, March 4 at 7:00 p.m. in the Hope House.
The book of the month is "Gray Mountain" by John Grisham.
---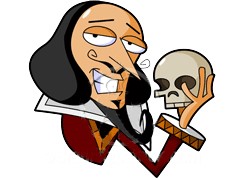 Youth Dinner Theater:
"Shakespeare Goes to Gravel Gulch"
March 11 & 12

"To be, or not to be . . . " Mt. Carmel UMC is where YOU'LL want to be on March 11 and 12 for the Mt. Carmel Youth Dinner Theatre production of SHAKESPEARE GOES TO GRAVEL GULCH by Tim Kelly!
A troupe of Shakespearean actors arrives in the small mining town of Gravel Gulch determined to bring culture to the locals. Unfortunately, the lead actor Noble Hart and his glamourous cohort, the Duchess, may be trying to steal more than the spotlight!
With a combination of quirky townspeople, romance, outlaws, explosions and a chicken, you don't want to miss this wild theatrical bonanza!
Tickets are $20.00 for adults, $15.00 for students, and $10.00 for children 5 – 10. (Childcare is provided for children five and under with dinner: $3.00)
To reserve tickets, please contact
office@mtcarmel-umc.org
or (770) 449-4498. Seating is limited, so please order your tickets today!
SHAKESPEARE GOES TO GRAVEL GULCH is produced by special permission with Pioneer Drama Service.
---
Time to Order Easter Lilies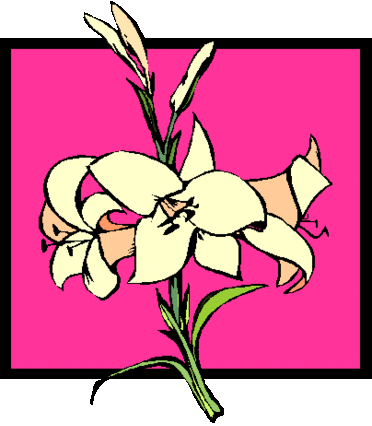 The Mt. Carmel United Methodist Women are once again placing Easter lilies in the sanctuary on Easter Sunday.
If you would like to purchase one or more Easter lilies to be placed in the sanctuary, please complete the form in Sunday bulletins and drop it into the offering plate, or contact the church office.
The cost is $7.00 per lily. Contact Carol Jamieson at (770) 649-5811 with any questions.
Checks should be made payable to Mt. Carmel UMW and the deadline for purchases is Sunday, March 20, 2016
---
NCM Needs Donations!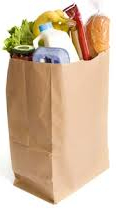 Norcross Cooperative Ministries reports that in January they served 692 families, approximately 35 per day!
NCM relies on the community ... US ... to help with these needs and recent food donations have been very low.
Please remember to pick up a few items
when you go shopping, then drop donations into the NCM box in the Mt. Carmel foyer.
Critical Needs Are: (no glass containers please)
boxed cereal

peanut butter

jelly

rice

saltine crackers

spaghetti sauce

canned meat (luncheon meat, spam, chicken, salmon, tuna)
Or you may make a monetary donation by marking your check for "NCM" and dropping it into the church offering plate. Thank you!
Empty Bowls for NCM: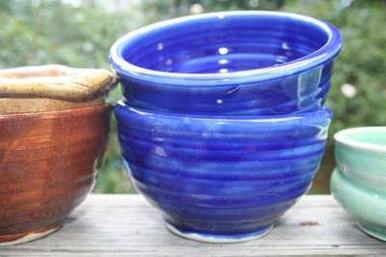 Saturday, March 12, 11 AM - 3 PM
Peachtree Corners Presbyterian Church
A simple meal of homemade soup and bread in exchange for a $15 cash donation. All proceeds benefit NCM.
In addition, you may choose a beautiful handmade bowl! (Donated by potters and others.)
---
Prayers and Concerns
Please join with others in our church family in praying our concerns and thanksgivings this week:
Prayers
Gene Anglin: fighting virus - hospitalized
Joyce Ivy & family: death of Joyce's sister on Sunday
Family of Helen Copeland
Cheryl Martin's nephew: new therapy
Cheryl Martin: mission trip to Tanzania in March
Jacque Tapley's parents: to make the right decision for moving to assisted living / feeling overwhelmed
Diane Bond: family of her co-worker who died
For America to honor God
Carol Bryant: the Owens family
Dawn Seigler's friend Cindy: father died on Friday
Sam Tapley: continued prayer for Eddie in hospice
Pastor Cyndi's cousin Lisa
Thanksgivings
Thanks from Scouts to Mt. Carmel for all support
Scout leader: thankful for 3 Webelos who moved up to Boy Scouts and for 3 Order of Arrow recipients
Katrina Stone: for guests in church
Lane Shutt: thankful to be back in church after surgery
Birth of Jackson Thomas Carroll, son of Erin and Thomas Carroll, grandson of Tim and Suzanne Foster. All are healthy!
---
Ways to Make a Donation Electronically
Thank you for your support of Mt. Carmel!
There are many ways to give: You may use a Debit Card, Credit Card, or PayPal, o
r you may make
an automatic electronic funds transfer on a
one-time or recurring basis.
Click
HERE
to give electronically.