In the Newsletter this Week:
From the Pastor
Welcome New Member Cathie Bennett
Veteran's Day Flowers: November 13
Mission Moment from Last Sunday
Kid's Corner: Pageant Practice

Loan of Nativities

Women's Book Club: November 11

Youth News

Mt. Carmel Thanksgiving Dinner: November 20

Arts & Crafts Fair: November 20

Christmas Tree Volunteers Needed: November 20
Angel Tree Coming Soon!
Thank You for Pumpkin Treats!
Breakfast with Santa: December 10
Atlanta-Roswell District Training: November 13
Girl Scout Needs Help with Gold Award
Prayers / Thanksgivings

Ways to Make a Donation
---
What Atlanta traffic can teach us about the day after an election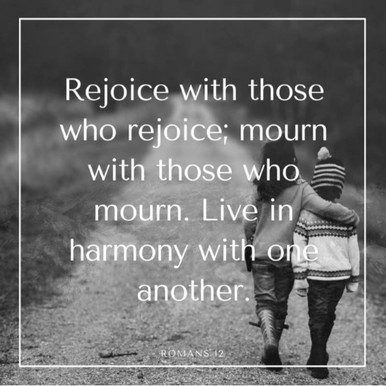 In Atlanta, we see a lot of crazy drivers. Sudden braking and accelerating. Turns with no signals.
Have you seen anyone "make a lane" as they zip between cars? Or use the emergency lane?
And yet…
There have been emergency situations when I was the one who jumped ahead of others in traffic. I was worried about being late for an important appointment. I was trying to get a kid to the doctor. My fears drove my driving!
When I see one of these crazy drivers, I want to yell at the driver, "put down the cell phone!" or "get a life!" I don't ask whether there is something going on that is desperately important.
Often there is a gap between what we know and what others are thinking. When someone seems distant, we assume they are angry; sometimes they are just worried about an unrelated situation. When someone is late to a meeting, we assume they don't care about the people in the room; it may be they have car trouble. We don't know until we ask. We choose how to fill this gap.
Romans 12:15-18 describes the attitudes that God desires for us:
Rejoice with those who rejoice, weep with those who weep. Live in harmony with one another; do not be haughty, but associate with the lowly; do not claim to be wiser than you are. Do not repay anyone evil for evil, but take thought for what is noble in the sight of all. If it is possible, so far as it depends on you, live peaceably with all.
It can be hard to rejoice with someone who is rejoicing, when you don't agree with them. And hard to weep with those who weep, when you want to rejoice inside. I think that's why Paul adds the next part: Take thought for what is noble in the sight of all.
Rather than assume the worst in others, consider whether there is a gap in understanding. We don't know all that's going on in someone else's head. (I'm not sure that I know all that's going on in MY head!)
If you have friends or family members, and you cannot understand why they voted as they did, consider how you will fill the gap in perceptions. Rather than assume the worst in others, ask and listen. What are their hopes and dreams for America? Listen. And ask more questions. And listen more. I would never suggest that if you ask enough questions or listen enough then you will agree. Only that we may understand one another's fears and dreams. And in this way, live out Paul's dreams. So far as it depends on you, live peaceably with all.
And the next time you see one of those crazy Atlanta drivers? Let it be a reminder that we never know everything that is going on in someone else's head.
I'll see you on Sunday,
---
Welcome New Member
We are happy to welcome Cathie Bennett into the Mt. Carmel membership!
Cathie joined on Sunday, November 6, 2016 at the 11:00 service. Please take a moment to welcome Cathie the next time you see her!
---
Veteran's Day Flowers
On Sunday, November 13, we will have an altar arrangement in honor of those, living or dead, who have served our country.
(Please note this change from the previous announcement - even veteran's who have passed away will now be included.)
Their names will be listed in the bulletin, so please turn in names to be included to the church office.
(Note that veterans who died while in service to our country will also be remembered on Memorial Day Sunday.)
---
Mission Moment from Last Sunday
Thank you everyone who shared in last week's Mission Moment, "Why I Love Mt. Carmel."
To hear the comments, click
HERE
!
---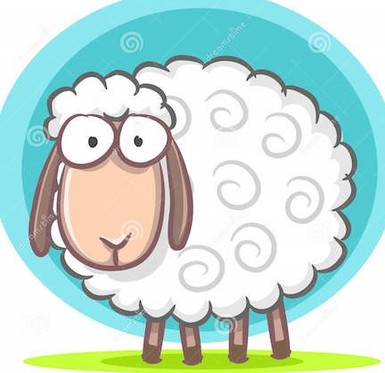 Kid's Corner
Christmas is just around the corner...and its time for Christmas Pageant practice!!
The pageant is December 4th at 6 pm. This year, our play will be What Is Christmas All About. Come and join us as we learn from our children what the true meaning of Christmas is. There will be plenty of non-speaking parts for the littles as manger scene folks--shepherds, angels, holy family, etc.
Nov. 13, 20, and 27th practices will take place in the sanctuary at 12:15-1:30.
Dress rehearsal will take place on Saturday December 3.
See you Sunday!
Cheers,
Leslie
---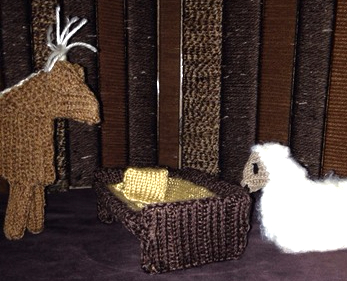 Loan of Nativities
Do you have a Nativity set that you would be willing to loan to the church for the holiday season? These will be displayed in the altar area during Advent and a variety of types and sizes would be wonderful!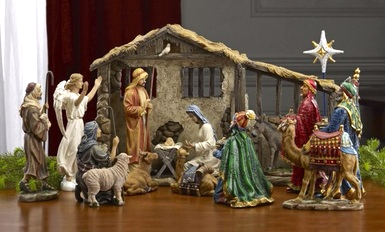 Please DO NOT loan any that are fragile or very sentimental! While extreme care will be taken with them, there is always the possibility that something could be damaged while on display.
If you can loan one or more nativities, please bring them to the Worship Service on Sunday, November 27th to be placed at the altar. Thank you!
---
Women's Book Club: November 11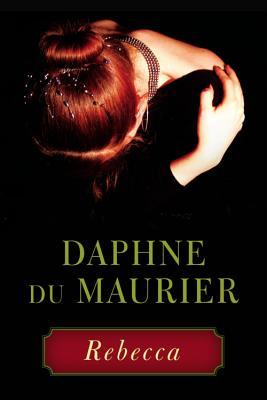 Please note that the November meeting of the Women's Book Club has been moved to Friday, Nov. 11th in the lower Fellowship Hall.
This month's book is Rebecca, by Daphne du Maurier.
All women are invited. See Chris Bolton or Vicki Walden with any questions.
---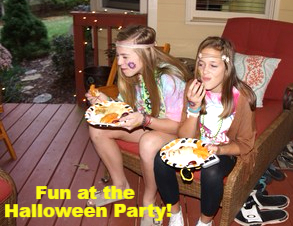 Youth News
This weekend the Youth will go on a Fall Retreat to Helen, Georgia! Friday thru Sunday, November 11 - 13. (No youth meeting this Sunday due to retreat.)
The regular youth meeting is on Sunday evenings in the lower fellowship hall and classrooms. Dinner begins at 5:15, followed by games, fun, programs, music and worship until 7:30.
---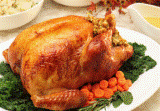 Mt. Carmel Thanksgiving Dinner:
November 20 at 6:00
Bring a side dish or dessert to share and enjoy a Thanksgiving Dinner at Mt. Carmel!
Thanks to the Mt. Carmel Men's Ministry for providing the turkey, ham, dressing, potatoes, green beans, rolls and cranberry sauce! Happy Thanksgiving!
---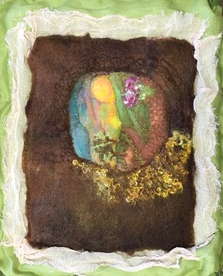 Arts & Crafts Fair: November 20
During the day, as well as at the Thanksgiving Dinner on Sunday, November 20, you are invited to enjoy an Arts & Crafts fair in the Fellowship Hall!
Several of our own Mt. Carmel artists will be featured - Arzell Thompson, Tara Campbell, Katrina Stone and Sam and Jacque Tapley so far, and others are invited.
A portion of the proceeds of all sales will be donated to Mt. Carmel. If you have artwork or crafts that you would like to have included, please contact
Sam Tapley
/ 770-833-0091.
---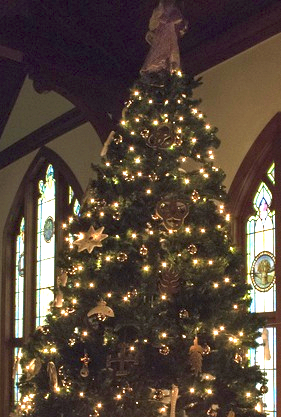 Christmas Tree Volunteers Needed: November 20
Immediately after church on the 20th some strong volunteers are needed to help set up the Christmas tree in the sanctuary!
The tree will be set up and lights attached in the afternoon, then volunteers will be invited to decorate it after the Thanksgiving dinner that night.
If you can stay after church and help with this project, please check the box on the Connect Card in your Sunday bulletin, or contact the
church office
. Thanks!
---
The Angel Tree is Coming Soon!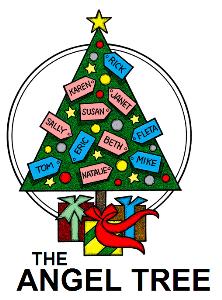 Believe it or not, it will soon be time for the Angel Tree to go up!
The tree will be available in time for the Thanksgiving Dinner on November 20th, so remember to stop by in the foyer and take an angel or two.
Just sign the list provided with the number on your angel, do your shopping, and return your gifts (unwrapped) to the church by December 7th.
Want to Do More to Help?
In addition to providing gifts, there are two other times that help is needed. On Sunday, November 20th right after the 11:00 service, help is needed to assemble the angels and hang them on the tree in the foyer.
Or, you can help to sort the gifts on Wednesday evening, December 7th beginning at 5:00 in the Fellowship Hall. The sorting will take several hours, but any time that you can spare will be appreciated! (A light dinner will be provided.)
Just check the box on the back of the Connect Card in Sunday's bulletin to sign up.
And thank you for helping children from local schools and Norcross Cooperative Ministry have a merry Christmas!
---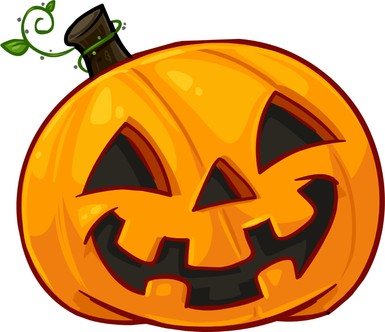 Thank You for the Pumpkin Treats!
Just a note to say Thank You to Judy Bagwell for the cute pumpkins filled with candy that she provided for the Preschool!
Judy made enough of the felt pumpkins for all of the preschoolers, with enough left over for all of the children who participate in the Homework Club to have one too!
---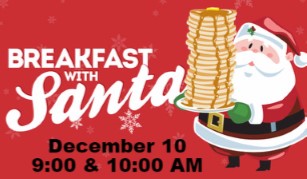 Mark your calendar for the Preschool's
Breakfast with Santa!
Enjoy a delicious pancake breakfast,
raffles, stories with Santa's Elves, and a
professional Photo-Op with Santa himself!
Kids: $7.00 / Adults: $10.00
To make a reservation, email
or contact the church office.
---
Atlanta-Roswell District Training: Together We are Stronger: November 13
All are invited to this event offered by the District at Northbrook UMC: Come and learn how clergy and laity can more effectively partner to form a stronger body.
Plenary Session with Herzen Andone:
2:30 - 3:15 pm
Ministry Workshops: 3:25 - 5:00 pm
SPR led by Doug Thrasher

FINANCE led by Steve Winter

TRUSTEES led by Joy Melton

COUNCIL MEMBERS led by Herzen Andone

LAY DEVELOPMENT led by David Harris

COMMUNICATION led by Sybil Davidson



For more information or to register, contact Katie Cook at
---
Girl Scout Needs Help with Her Gold Award
One of our local Girl Scouts, Brooke Pearson, is working on her Gold Award Project and she needs our help!
Brooke's topic is Teen Dating Violence Awareness. She has already hosted a workshop for other Girl Scouts aged 13-18.
She has also partnered with Partnership Against Domestic Violence and hopes to provide them with some of the items on their wish-list that will be given to victims of domestic violence who they help.
Brooke has placed a black basket in the foyer at Mt. Carmel near the NCM container. If you would like to help her collect these items, please see the wish list
HERE
, and then shop and drop the items in the container.
Thank you from Brooke and also from those who these donations will help.
---
Prayers and Concerns
Please join with others in our church family in praying our concerns and thanksgivings this week:
Prayers and Concerns
Jacque & Sam Tapley and their family on the death of Jacque's father on November 4.
Diane Smith & the family of her friend Bill who died on October 31
Wynne Buran's son Erol / Also for her to manage her time and finances so that more of both can be donated to God and His Holy church
Ruby Easley's brother Bill: pneumonia
Dawn Seigler's friend Mike with lung cancer - thankful he doesn't have to have any more chemo treatments
Ernie Richmond's mother
Our country
Thanksgivings
For all of the Saints that have gone before us
For the group that helped make Chrismon's on Sunday
---
Ways to Make a Donation Electronically
Thank you for your support of Mt. Carmel!
There are many ways to give: You may use a Debit Card, Credit Card, or PayPal, o
r you may make
an automatic electronic funds transfer on a
one-time or recurring basis.
Click
HERE
to give electronically.