In the Newsletter this Week:
Sunday, May 20: 10:30 Service - Confirmation and Graduate Recognitions
Kid's Corner: VBS / Swimming Outing Postponed
Youth News
Global 6K Walk for Water: May 19
Memorial Day Flowers
Women's Book Club: June 1
Prayers / Thanksgivings
Ways to Make a Donation
---
Sunday, May 20 -
A 10:30 Combined Service
that will include ...

Confirmation Sunday!
The 2018 Confirmation Class will join the church on May 20th!
Please plan to attend and welcome them into the church family, and stay for
A Reception
in the Fellowship Hall after the service.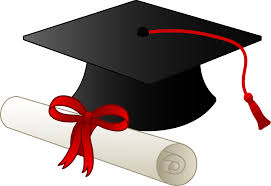 Graduate Recognition!
The Class of 2018 (High School Seniors and higher education) will be recognized during the May 20th service and congratulated for their achievement.
A Senior Celebration for our high school graduates will be hosted by the Mt. Carmel Youth Ministry on Sunday, June 3rd at 12:15 in the Fellowship Hall.
Please drop by to let them know how proud we are of their hard work!
---
Kid's Corner
Kid's Swimming Postponed
Please note that due to the forecast of bad weather this weekend, the swimming outing planned for Sunday afternoon has been postponed.
It will be rescheduled for sometime in June.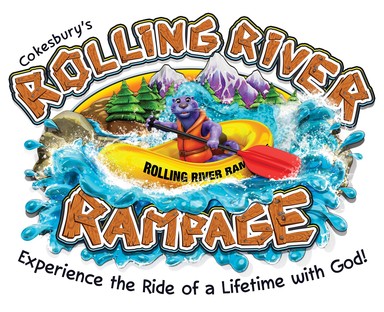 June 4 - 8, 2018 9:30 AM - 12:30 PM
We are very near capacity for VBS 2018, so online registration has been closed. If you have not yet registered your child, please contact
Leslie Raymer
or the
church office
to see if there are any spaces left.
We do still need both adult, and especially youth volunteers. Online registration for volunteers is still active, so please sign up and join the fun in June for VBS week!
---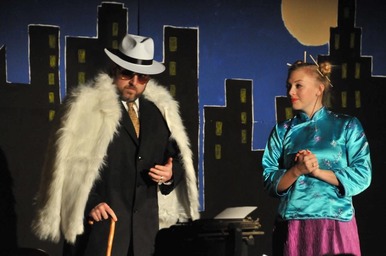 (Scene from Lucky, Lucky Hudson and the 12th Street Gang!)
Youth News for Sunday, May 20:
The Youth will meet at 5:15 for dinner,
program and fun!
Note: There is also a Mission Trip Meeting
at 4:45 on Sunday.
For more information on Youth activities, see the Youth Newsletter
HERE
, or contact Youth Director,
Emily Thompson
.
---
Global 6K Walk for Water:
May 19 - 8:00 a.m.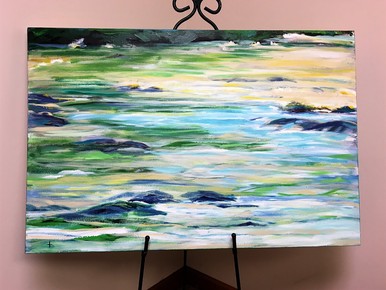 The Transformers Sunday School Class is partnering with World Vision on their 6K Walk for Water being held May 19th. We'll meet at the church at 8:00 a.m.
Why 6K you may ask. Well, that is the average distance a person has to walk in a developing country to get water! And that water is often contaminated. Hard to believe, for something that we take for granted.
Here's the good news. You and I can help through World Vision's Clean Water Walk. Go online to: "Global 6K for Water" to sign up or donate, or contact
Sam Tapley
or the
church office
.
Also, painted and donated by our gifted Tara Campbell, the beautiful painting above, entitled "Baptism in the Chattahoochee", will be offered by Silent Auction to raise money for the Walk. The painting can be seen at the information table in the foyer on Sunday, or in the church office during the week.
The Silent Auction bidding starts at $100 with bidding increments of $20. You can bid on the painting in the foyer on Sunday, or by contacting Suzanne at the
church office
and letting her know what you would like to bid. (770-449-4498)
Bids will be accepted until the end of the Walk on Saturday, May 19th (at approximately 10:00 AM). The winner will be the highest bidder once the walk is over and ALL proceeds will go to World Vision.
We have set a goal of raising $2500 dollars. You can help make this happen! Please contact Sam Tapley for more information on the Walk or the Auction. 770-833-0091.
THANK YOU TARA and Mt. Carmel for your support!
---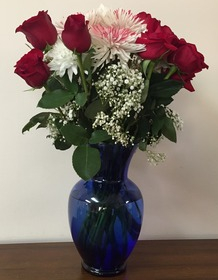 Memorial Day Flowers
On Sunday, May 27 we will have an arrangement in memory of those who have died in service to our country.
Their names will be listed in the bulletin, so please turn in names to be included to the church office, or list them on the back of the Connect Card in your Sunday bulletin.
(Note that ALL veterans will be honored on Veteran's Day Sunday, November 11)
---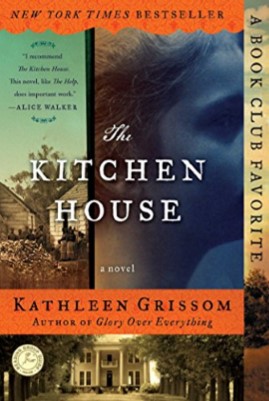 Mt. Carmel Women's Book Club: June 1
All women are invited to join the Book Club which meets on the first Friday of the month at 7:00 p.m. for refreshments and book discussion.
On June 1st, the meeting will be at Susan Posey's home, and the book for the month is The Kitchen House, by Kathleen Grissom.
---
Church Concerns and Thanksgivings
Prayers
Chris Bolton: Lamar's Aunt Doris - health issues
John Shipes: death of his half-brother
Dawn Seigler's friend Victoria - in bad health, and also Dawn's nephew and his friend who had a baby boy last Wednesday
Marilyn McGee: Family of Ricky who passed away on May 8
Sherry Blackwood's mother Mary Caldwell: recovering from gallbladder surgery
Gwen G. - suffering with memory issues
Betty B. - back surgery
All those graduating and looking for jobs
Melanie Bagwell: for her friend Patsy - for peace and pain relief, and also for her friend Reggie - for new kidney donor to be a match
Thanksgivings
Dorothy Edwards' son and daughter-in-law were with her in church on Sunday
The Easley's friend Greg is getting better
Glad to have Carl & Joan, and Gene & Karen in church on Sunday
Zack Bond graduated from Georgia College on Saturday
Raven Hinson is graduating from Emory Univ. with her Masters Degree this week
Ryan Stark was at home for a visit from the Naval Academy
Cheryl Martin is going to visit her sister's mother-in-law who has been like a mother to Cheryl too
---
Ways to Make a Donation Electronically
Thank you for your support of Mt. Carmel!
There are many ways to give: You may use a Debit Card, Credit Card, or PayPal, o
r you may make
an automatic electronic funds transfer on a
one-time or recurring basis.
Click
HERE
to give electronically.
Every week:
Prayers
Worship this week
Birthdays and Anniversaries
Save the Date
Counseling Center
Norcross Cooperative
---
Sunday's Lessons
Psalm 78:1-7
Acts 2:1-6; 44-47
2 Kings 2:1-15a
---
Sammi Gilmore
Hal Crawford
Alexander Bailey
Jessalyn Meeks
Morgan Nichelson
Anniversaries
this week:
Ted & Lisa Klaren
Ed & Cyndi McDonald
Mark & Diane Bond
---
Save the Date
MAY 16 - 7:00 PM
CHOIR ROOM
MAY 16 - 8:30 PM
SANCTUARY
MEN'S MINISTRY MTG.
MAY 17 - MEET AT TACO MAC IN DULUTH
TRANSFORMERS' CLASS "WALK FOR WATER"
MAY 19 - 8:00 AM
MEET AT CHURCH
CONFIRMATION SUNDAY / GRADUATE RECOGNITION
MAY 20 - 10:30 AM
SANCTUARY
RECEPTION FOR CONFIRMATION CLASS
MAY 20 - 11:30 AM
FELLOWSHIP HALL
YOUTH MISSION TRIP MTG.
MAY 20 - 4:45 PM
YOUTH HALL
YOUTH DINNER / PROGRAM
MAY 20 - 5:15 PM
YOUTH ROOMS
MONDAY NIGHT STUDY
MAY 21 - 7:00 PM
HOPE HOUSE
PRESCHOOL GRADUATION
MAY 21 - 7:00 PM
SANCTUARY / FELLOWSHIP HALL
LAST DAY OF PRESCHOOL
MAY 22
MEMORIAL DAY SUNDAY
WORSHIP
MAY 27 - 9:30 & 11:00 AM
SANCTUARY
MEMORIAL DAY
MAY 28 - OFFICE CLOSED
YOUTH MISSION TEAM COMMISSIONED
SUNDAY - JUNE 3
SR. CELEBRATION FOR HIGH SCHOOL GRADUATES
JUNE 3 - 12:15 PM
FELLOWSHIP HALL
VACATION BIBLE SCHOOL
JUNE 4 - 8
9:30 AM - 12:30 PM
YOUTH MISSION TRIP TO PIKE COUNTY, KENTUCKY
JUNE 10 - 16
---
Norcross
Cooperative
Ministry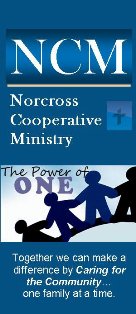 As one of the founding churches of
NCM
, we encourage your support assisting those in need in our area.
Donations of non-perishable food may be left in the
NCM
tub in the church foyer, and checks made to the church and marked for
NCM
may be dropped into the offering plate or by the church office.
---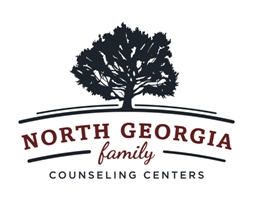 Family Wellness
through Counseling,
Education and Research
Mt. Carmel proudly supports the North Georgia Family Counseling Center.
5100 S. Old Peachtree Rd.
---
Share your story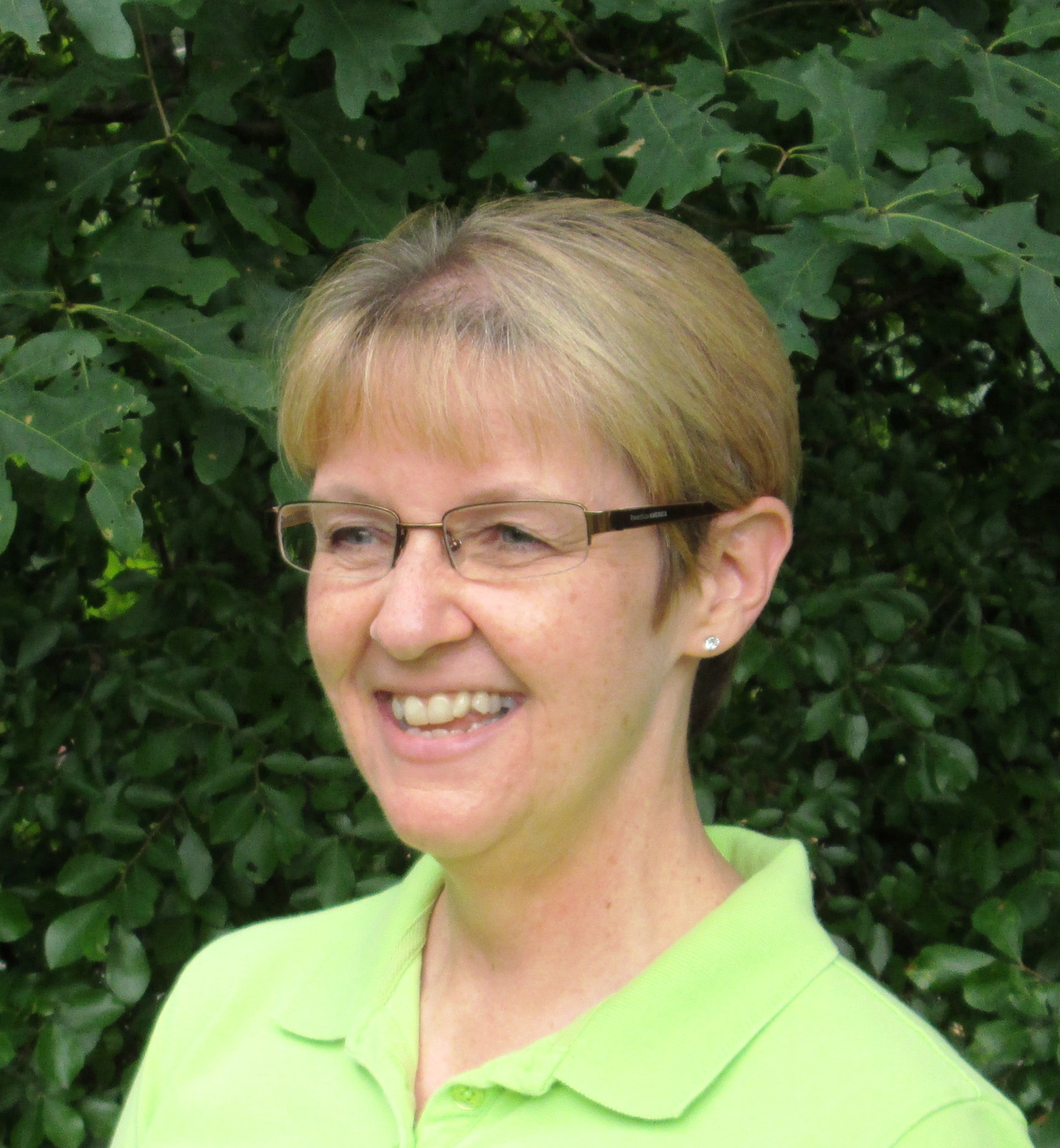 Do you have an article to include in next week's bulletin or newsletter?