In the Newsletter this Week:
From the Pastor - "But" / "So"
Daily Prayer Calendar for November
Lunch on Sunday!
Mission Moment from Last Sunday
Let's Keep Mt. Carmel Safe!
Youth Bedsheet Fundraiser / Youth News

All Saints Sunday: November 6

Chrismon Party: November 6

Mt. Carmel Thanksgiving Dinner: November 6

Arts & Crafts Fair: November 20

UMW Collecting Items for Personal Care Kits
Outreach Opportunity: Family Promise of Gwinnett
Angel Tree Coming Soon!
Thank you Mt. Carmel!
Prayers / Thanksgivings

Ways to Make a Donation
---
"But" / "So"
This Sunday in worship we played the story-telling game, "But" / "So".
To play the game, each person says "so" or "but" and adds a line to the story.
We started with, "there was a farmboy who wanted to marry a princess."
But he didn't have any money.
So…he got a job.
But…it didn't pay much.
So…he robbed a bank! (You never know what kids will say!)
But…he was caught and went to jail.
So…he broke out of jail and ran away.
…
Did you notice that most of our "but" lines had to do with circumstances? He got a job…but he didn't like his job. He went to school…but school was hard. He escaped jail…but the princess smacked him in the face (some people really enjoy adding crazy lines).
In contrast, the "so" reminds us that we don't have to accept circumstances. He was still poor when he ran into the princess. So…he showed her his stripes. He looked handsome in stripes.
But…she smacked him in the face. So…he said, "I'm sorry, I'll start over and try again."
A story that ends with "but" is a tragedy.
That's true in scripture. God answers the "but" of disobedience, when we turn from God, with "so I will come into the world as a human." God answers the "but" of death on a cross with a humongous "so" of resurrection.
Our story is one of a God who answers "so". God has the last word, and lives are changed.
That's true of us, when we trust in God. We choose to answer "so" with God.
We hear, "our children and youth need to know about God's love." We answer SO I will serve in the nursery, or teach Sunday School.
Church should be a place where everyone knows they are welcome. SO I will come 10 minutes early and greet guests. SO I will say hello and ask guests questions about themselves and their interests.
I want to take a step of faith in giving. SO I will change the way I spend money on other things, like clothes or eating out.
I want to be more proactive rather than always reacting to circumstances. SO I will spend time in prayer and in planning out the day.
I want to serve God with a healthy body. SO I will exercise three times a week. BUT I get busy. SO I will put this on the calendar.
This isn't trying to work our way into God's good favor. Instead, it's recognizing how God has been good and gracious. We want to use wisely these gifts from God of time and resources, and our very lives. Rather than being mired in the "but's, we offer ourselves as part of God's big "SO".
I'll see you this Sunday! But it's hard to get up on Sundays. So I will go to bed at a reasonable time Saturday. But I still have trouble waking. So I will set an alarm. But I might press snooze and go back to sleep. So I will tell my friend to call me Sunday morning with a wake-up call. But sometimes I forget to turn the phone off silent. So I will get a dog and teach it to bark when my phone vibrates. But a dog might eat my homework. So I will...never mind, I'll just make sure that I'm there on Sunday.
Mount Carmel United Methodist Church
mtcarmel-umc.org
---
Rejoicing in God's Saints: A Daily Prayer Calendar for November
All Saints' Day falls on November 1 of each year. On that date or on the first Sunday in November, many churches memorialize members and loved ones who have died the year prior. In keeping with the spirit of All Saints' Day and of Thanksgiving, below you will find daily prompts to express gratitude to God for a now-departed saint who has influenced your life.
Mentored you in your profession
Helped you grow in faith
Gave tangible help during a difficult time
Founded an institution or movement that is important to you
Showed tough love
Coached you as you grew in skills and confidence
Led a group that was significant in your formation
Treated you like a brother / sister
Introduced you to grief by his / her loss
Wrote something that deeply moved you
Died before you could reconcile or reconnect with him / her
Introduced you to a group / community
Reminded you how to see the world like a child
Advocated for you
Showed you something key about yourself / your values by being your adversary
Gave you a tangible object that continues to inspire you
(Grand)mothered / (grand)fathered you
Governed in a way that fostered trust and cooperation
Took you somewhere life-changing
Made you feel seen in a time / place that you felt invisible
Trusted you with difficult but important knowledge
Created art that speaks to your soul
Let you ask your questions
Pointed out your gifts
Introduced you to a hobby
Prayed for you
Embodied the values you aspire to
Disagreed with you but still loved you
Supported you emotionally through a low point
Did something for others in death that he / she couldn't have done in life
Created in 2016 by Laura Stephens-Reed, Clergy Coach & Congregational Consultant
laurastephensreed.com / reverendlaura@gmail.com / @CoachLauraSR
---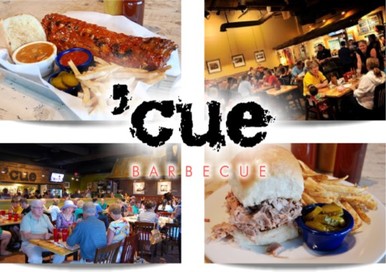 Do You have Lunch Plans on Sunday?
If not, let's plan to meet after the 11:00 service (about 12:15) at Cue Barbecue!
Turn left out of the church - Left at the light (Medlock Bridge) -
Left at Peachtree Industrial Blvd. - Right into shopping center just after Comfort Inn
---
Mission Moment from Last Sunday

Thank you to Tarin Hinson for providing the Mission Moment on Sunday, October 23rd!
To view Tarin's video, click
HERE
!
---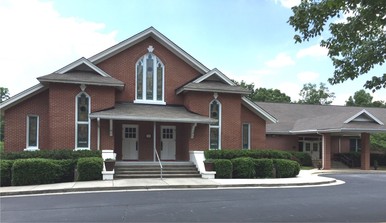 Keeping Mt. Carmel Safe
We need your help to keep Mt Carmel safe!
We have had several instances where doors have been left unlocked at Mt Carmel. This creates an opportunity for those with less than good intentions and potential danger for our members entering an unsecured church.
If you have a meeting at the church or Hope House, please ensure that the doors are locked and the lights are turned off before you leave. If you are responsible for any group that meets at our church, please communicate these concerns to your group.
We greatly appreciate everyone's help in keeping us all safe and secure at Mt Carmel.
Mt Carmel Trustees
---
Youth Bedsheet Fundraiser
to benefit Mt. Carmel Youth Mission Trip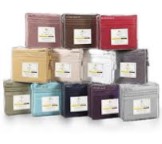 Back by popular demand, Mt. Carmel Youth are selling bedsheet sets to raise funds for our mission trip!
WHAT:
Sheets are luxurious, long-lasting, wrinkle-resistant, colorfast, breathable and hypo-allergenic.
Sets available include Cali King, King, Queen, Full and Twin
Wide array of colors including white, light blue, chocolate, cream, taupe, sage, navy blue, camel, eggplant, silver and burgandy
WHEN:
Sale kicks off October 31 and runs through November 13.
Youth will sell sheets at church on November 6. Otherwise, order from any youth or contact Kelly Hinson or Kris Bell.
WHY?
Great price! All sizes are $35!
Great Christmas gift! Sheets will be delivered by the week of December 5.
Support the summer mission trip to Montana!
More Youth News
For the complete calendar of Youth events, click
HERE
to view the Youth Newsletter.
---
All Saints Sunday: November 6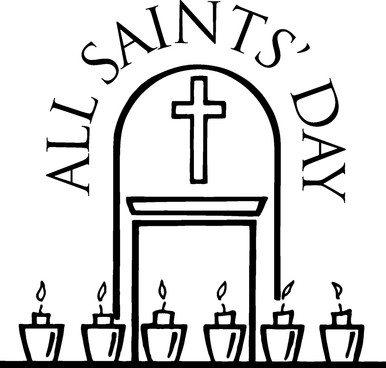 On All Saints Sunday during the worship service we will read the names and light a candle in memory of our loved ones who have died during the PAST TWELVE MONTHS.
Families of those remembered are invited to take the candle with them at the end of the service.
The names to be read MUST BE SUBMITTED TO THE CHURCH OFFICE. No name will be included in the service without being explicitly sponsored by someone in the congregation. In this way, we respect the privacy of those who wish it, while we celebrate the lives of those who have gone before us.
Please use the space provided on the back of the Connect Card in your Sunday bulletins to submit names, or get them to the church office (770-449-4498 or office@mtcarmel-umc.org) BY WEDNESDAY, NOVEMBER 2.
---
Chrismon Party: November 6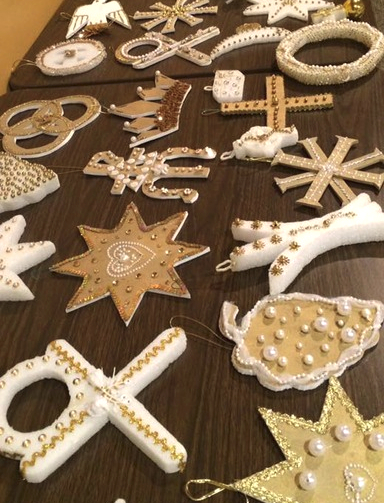 Everyone is invited to join the United Methodist Women in the Fellowship Hall on Sunday, November 6th right after the 11:00 service to help make new Chrismon ornaments for the sanctuary Christmas tree.
Supplies will be furnished, but extra HOT GLUE GUNS would be appreciated. If you have extra decorations such as gold beads, pearls, or any other gold or white decorations, please bring those too.
This is a great family activity and we hope that children will help decorate a Chrismon with a parent.
(A soup & cornbread lunch will be provided by the UMW. Please RSVP to the
church office
so that enough food will be planned.)
---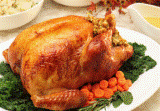 Mt. Carmel Thanksgiving Dinner:
November 20 at 6:00
B
ring a side dish or dessert to share and enjoy a Thanksgiving Dinner with your church family!
Thanks to the Mt. Carmel Men's Ministry for providing the turkey, ham, dressing, potatoes, green beans, rolls and cranberry sauce! Happy Thanksgiving!
---
Arts & Crafts Fair: November 20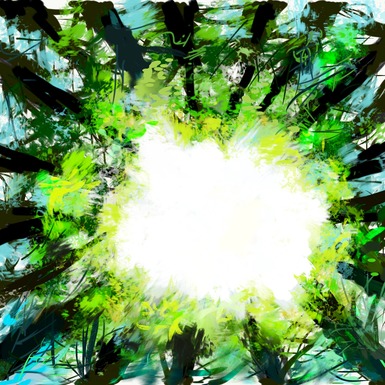 During the day, as well as at the Thanksgiving Dinner on Sunday, November 20, you are invited to enjoy an Arts & Crafts fair in the Fellowship Hall!
Several of our own Mt. Carmel artists will be featured - Arzell Thompson, Tara Campbell, Katrina Stone and Sam and Jacque Tapley so far, and others are invited.
A portion of the proceeds of all sales will be donated to Mt. Carmel. If you have artwork or crafts that you would like to have included, please contact
Sam Tapley
/ 770-833-0091.
---
United Methodist Women Collecting Items
for Youth Personal Care Kits
At the November meeting of the UMW Night Circle, the group will put together Personal Care Kits for the Homeless Youth helped by the Covenant House in Atlanta.
The United Methodist Men have made a donation to cover some of the cost, but the more donations we have, the more kits can be delivered to Covenant House.
If you would like to contribute some of the items needed, please see the list below. Items may be dropped off in the church office BY NOVEMBER 14.
toothpaste (regular sized tubes)

deodorant (men's & women's)
---
Outreach Opportunity

• Volunteers are needed at the Day Center on 5th Sundays from 1-5pm.




• Paper Towels and Laundry Detergent are needed at the Day Center.




• Christmas Gifts: Gift cards to Wal-Mart ($25), Kroger/Publix ($25), or gas cards ($10 increments to Race Trac or QT) Deadline is Dec 9th.




• When families complete the program, they are presented with some new items based on their specific needs but they are currently out of most items. Review the

list of "Graduate Gifts"

and consider donating as an individual or small group project.



For more information, contact
Julie Jones
.
---
The Angel Tree is Coming Soon!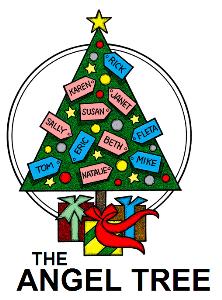 Believe it or not, it will soon be time for the Angel Tree to go up!
The tree will be available in time for the Thanksgiving Dinner on November 20th, so remember to stop by in the foyer and take an angel or two.
Just sign the list provided with the number on your angel, do your shopping, and return your gifts (unwrapped) to the church by December 7th.
Thank you for helping children from local schools and Norcross Cooperative Ministry have a merry Christmas!
---
Thank You
I want to thank EVERYONE at Mt. Carmel for all the prayers, flowers, cards and well wishes you have sent during my recovery. The love and support you all gave me made me smile each and every day!
I am truly blessed to be at Mt. Carmel and look forward to getting back in the routine!
Cindy Bill
---
Prayers and Concerns
Please join with others in our church family in praying our concerns and thanksgivings this week:
Prayers and Concerns
Barbara Cooper: continuing chemo treatments
Cindy Bill: recovering from surgery
Lisa Grogin's father with ALS, and her mother caring for him
Julie & Bob Jones' parents: making decision about care and living arrangements
Ruby Easley: her brother Bill - recovering from fall; Brian - pancreatitis; Helen - cancer; William - recurring pain from accident
Cynthia Currence: protection and closeness to God for children and grandchild
Jacque Tapley's friend Mark: death of his father on 10/18
Dick Thompson: back in rehab to continue recovery from fall
Thanksgivings
Great Women's Retreat at Lake Harding - thankful for Lane Shutt loaning her lake house
---
Ways to Make a Donation Electronically
Thank you for your support of Mt. Carmel!
There are many ways to give: You may use a Debit Card, Credit Card, or PayPal, o
r you may make
an automatic electronic funds transfer on a
one-time or recurring basis.
Click
HERE
to give electronically.