In the Newsletter this Week:
Outreach Opportunity: Family Promise / Bed Race
Lunch on Sunday?
Kid's Corner: Egg Hunt / Easter Bulletin Art / VBS Registration
Lenten Dinners & Small Group
Youth News
NCM Needs Our Help in April!
Women's Book Club: April 7
Easter Lilies for Altar
Art Date: April 23
Sweet Shop Sign Up
Preschool Summer Camp Information
Prayers / Thanksgivings

Ways to Make a Donation
---

Outreach Opportunity
On March 12th, Gwendolyn Perkins and Sandra Jackson presented some compelling data and a personal story about the need for organizations like Family Promise in our community.
Are you willing to serve local families in crisis for a couple of hours?
You can see from our
schedule
that we need lots of people who are willing to commit NOW to help during our 2 host weeks in June and August.
Please pray about this and consider how you can help. If you don't want to show up alone, ask a friend, neighbor or family member to serve with you.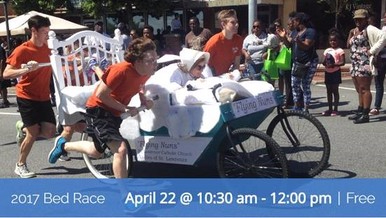 Bed Race for Family Promise -
Volunteers Needed!
Did you notice the strange contraption in the Fellowship Hall -- a sort of bed on bicycle wheels? It's for the Family Promise Bed Race!
We need a few people willing to compete in the Family Promise Bed Race on Saturday April 22nd -- a fun fundraising event for FP of Gwinnett. Anyone age 16 or older who can walk 1/8 of mile around the Lawrenceville square is a candidate.
We need a team of 5-6 people in order to register. See
Julie Jones
for more information. Deadline to enter is April 1st.
---
Do you have Lunch Plans on Sunday?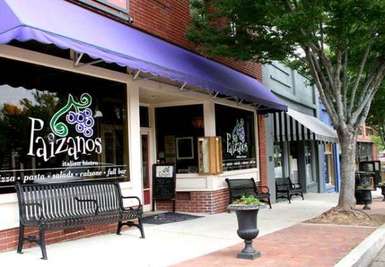 If not, let's meet at Paizanos in downtown Norcross at about 12:15!
---
Kid's Corner
Candy Needed for the Egg Hunt!
Please bring non-melting candy to be put IN THE EGGS for the Egg Hunt on April 15!
Donations can be left in the marked bin in the foyer. Thank you from the Children's Department!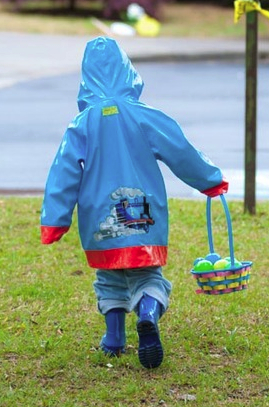 Easter Egg Hunt
And of course everyone is invited to the Easter Egg Hunt beginning at 10:00 AM or Saturday, April 15th!
Rain or Shine!
Children's Art Needed for Bulletins
& Stations of the Cross
Would your child like to draw a picture of the Resurrection for Easter Sunday?
These drawings will appear on the bulletin covers on Easter Sunday, and/or will be displayed in the Stations of the Cross.
Drawings should be on white paper, and must be turned in at church on Palm Sunday, April 9th or brought by the church office by Friday, April 7th.
Vacation Bible School will be here soon!
June 5 – 9, 2017
Registration is now open online! Just click
HERE
to register your children and to volunteer. Spaces go quickly, so register soon!
---
Final Lenten Dinner at Medlock Tavern &
Sunday Morning Prayer

The Council on Ministries offers two ways to be part of a small group during Lent.
The final Lenten dinner
is at
Medlock Tavern
on Tuesday, April 4. Come at 6:00 p.m. or soon after for dinner and to hear a faith story. On April 4 we welcome Jacque Tapley!
A time of prayer and meditation is offered on Sunday mornings at 9:00 a.m. in the mid-high classroom downstairs. So that parents can participate, breakfast and creative play is offered for children in the double classroom at this time. (Room 112/114) April 2 & 9
---
Youth News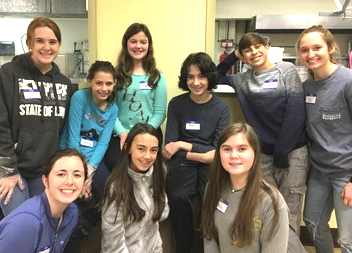 When the Mt. Carmel Youth aren't busy rehearsing for a dinner theater production, or on a mission trip, or serving at a soup kitchen, or some other event, they meet regularly on Sunday nights!
And they would love for other youth to join them!
Regular meetings begin with dinner at 5:15 in the downstairs youth hall, followed by programming, fun and worship until 7:20.
For more information, see the Youth Newsletter
HERE
, or contact Youth Director
Emily Thompson
.
---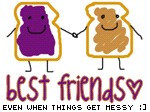 Norcross Cooperative Ministry
Needs Our Help in April!
April is Mt Carmel's food drive month for the Norcross Cooperative Ministry. As a member church, we sign up for this twice a year.
This time it's all about peanut butter and jelly. Please bring your donations (in plastic jars or bottles, please) to the NCM tub in the church foyer.
This is Mt Carmel's month, so it's a really good time to show our support for NCM and the families it serves!
Monetary donations are always welcomed too - just make your check out to Mt. Carmel and mark it for NCM.
Thank you for your generosity!
---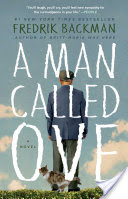 Women's Book Club
The next meeting of the Book Club will be on Friday, April 7th in the Hope House. The book of the month is, A Man Called Ove, by Fredrik Backman.
All women are invited - light refreshments will be served.
---
It's Time to Order Easter Lilies!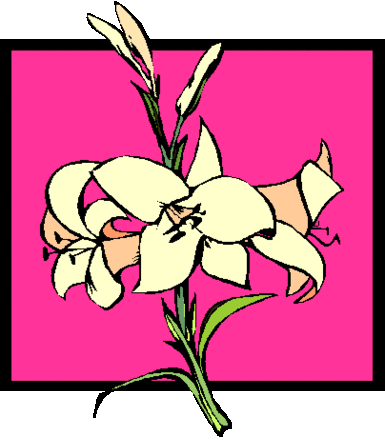 The Mt. Carmel United Methodist Women are once again placing Easter lilies in the sanctuary on Easter Sunday.
If you would like to purchase one or more Easter lilies to be placed in the sanctuary, in memory or in honor of a loved one, please complete the form in your Sunday bulletin and drop it into the offering plate. Or contact the church office.
The cost is $7.00 per lily. Checks should be made payable to Mt. Carmel UMW.
---

Art Date planned for April 23
Join a group that will attend the Festival of Arts on April 23rd at Cumming First United Methodist Church.
Our own Katrina Stone has entered 4 pieces in the show!
Just let
Katrina
know that you'd like to attend and she will provide information on where to meet and what time.
Click
HERE
to see the Festival information.
---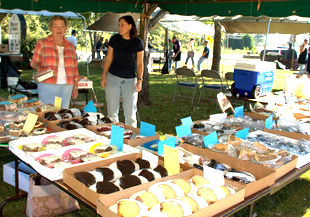 It's Time for the UMW Sweet Shop
at the spring BBQ! April 28 & 29
Lots of volunteers are needed to provide homemade baked goodies and to work at the Sweet Shop on Friday & Saturday.
If you can help, please sign up on the back of the Connect Card in your Sunday bulletins or contact the church office.
Proceeds from the Sweet Shop are used by the UMW to help fund missions which include Norcross Cooperative Ministry, Murphy-Harpst Home for Children, Action Ministries and others.
The United Methodist Women thank you!
---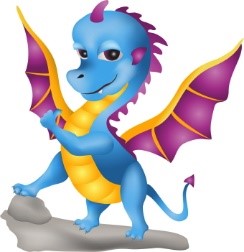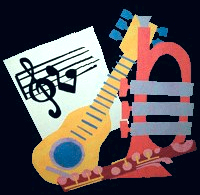 Preschool
Summer Camps
Mt. Carmel is celebrating fairytales and music with our two summer camps this year. Fairytale Camp is June 26-29 and Music Camp is July 17-20.
Each camp will have a busy schedule that will include outside time, music and movement, stories and crafts all packed in to a 4 hour day! The children will attend from 9:00-1:00 Monday through Thursday.
All children ages 3-6 are invited if they are potty trained. The children will also need to bring a lunch each day. The camps fill up quickly so be sure and get your registration in before we reach our maximum number of campers.
The cost will be $100 for the week which will include a non-refundable deposit of $50* due at the time of registration. The final payment of $50 is due on or before the first day of camp.
Even if you don't attend Mount Carmel during the school year you are welcome to attend, so tell your friends!
Click
HERE
for registration forms, or contact Preschool Director
Cindy Bill
for more information.
---
Prayers and Concerns
Please join with others in our church family in praying our concerns and thanksgivings this week:
Prayers and Concerns
Lane Shutt: recovering from knee surgery
Jan Dodd: recovering from shoulder surgery
Lane Shutt's niece Emily: young mother of two - diagnosed with leukemia - needs bone marrow transplant
Gail Bolton's co-worker & family: death of her mother
Chris Bolton: Barbara - mourning loss of sisters / neighbor Linda - broken foot / Ann - loss of husband
Judy Bagwell's sister Alice - surgery this week
Dawn Seigler's friend Ted - sick
JoAnn Weathers: Gene & Linda Anglin / Rev. John Huggins
Carl Garner
Richard Smith
Susan Posey's relative - injured in bicycle accident
Christine Werdebaugh: Christians in war zones
Thanksgivings
Gene Anglin's pacemaker procedure went well
Carl Garner feeling better
Pekka Ignatius' relatives visiting from Finland
Lorrie Ignatius has "big" birthday this week
Jan German's birthday this week
Susan Posey's mother turned 90 last week
---
Ways to Make a Donation Electronically
Thank you for your support of Mt. Carmel!
There are many ways to give: You may use a Debit Card, Credit Card, or PayPal, o
r you may make
an automatic electronic funds transfer on a
one-time or recurring basis.
Click
HERE
to give electronically.
Every week:
Prayers
Worship this week
Birthdays and Anniversaries
Save the Date
Counseling Center
Norcross Cooperative
---
Sunday's Lessons
Luke 18:31-43 / Luke 19:1-10
---
Birthdays this week:
John Waller
Madison Blair
Emory Tuthill
Mark Bagwell, Sr.
Lorrie Ignatius
Anniversaries
this week:
Nick & Molly Leeper
---
Save the Date
CHANCEL CHOIR PRACTICE
MARCH 29 - 7:00 PM
CHOIR ROOM
9:30 MUSICIANS PRACTICE
MARCH 29 - 8:30 PM
SANCTUARY
NO HOMEWORK CLUB
MARCH 30
PRAYER / MEDITATION SMALL GROUP
APRIL 2 - 9:00 AM
YOUTH ROOM
CHILDREN'S BREAKFAST / PLAY - APRIL 2 - 9:00 AM
ROOM 112/114
WORSHIP SERVICES
APRIL 2 - 9:30 & 11:00
SANCTUARY
FINANCIAL PEACE CLASS
APRIL 2 - 3:30 PM
ROOM 112/114
NO YOUTH PROGRAM
APRIL 2
GWINNETT COUNTY SPRING BREAK
APRIL 3 - 7
MONDAY NIGHT STUDY
APRIL 3 - 7:00 PM
HOPE HOUSE
FINAL LENTEN DINNER AT MEDLOCK TAVERN
APRIL 4 - 6:00 PM
WOMEN'S BOOK CLUB
APRIL 7 - 7:00 PM
HOPE HOUSE
CHANCEL CHOIR REHEARSAL
APRIL 8 - SANCTUARY
10:00 AM - 12:00 PM
PALM SUNDAY WORSHIP
APRIL 9 - 9:30 & 11:00 AM
SANCTUARY
MAUNDY THURSDAY SERV.
APRIL 13 - 7:00 PM
SANCTUARY
GOOD FRIDAY SERVICE
APRIL 14 - 12:00 PM
SANCTUARY
STATIONS OF THE CROSS
APRIL 13 & 14: 11 AM - 7 PM
APRIL 15: 9 AM - 12 PM
EASTER EGG HUNT
APRIL 15 - 10:00 AM
EASTER SUNRISE SERVICE - APRIL 16 - 7:00 AM
OUTSIDE
EASTER SERVICES
9:30 & 11:00 AM
SANCTUARY
SPRING BBQ & SWEET SHOP
APRIL 28 & 29
---
Norcross
Cooperative
Ministry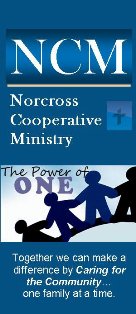 As one of the founding churches of NCM, we encourage your support assisting those in need in our area.
Donations of non-perishable food may be left in the NCM tub in the church foyer, and checks made to the church and marked for NCM may be dropped into the offering plate or by the church office.
---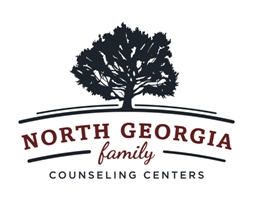 Family Wellness
through Counseling,
---
Share your story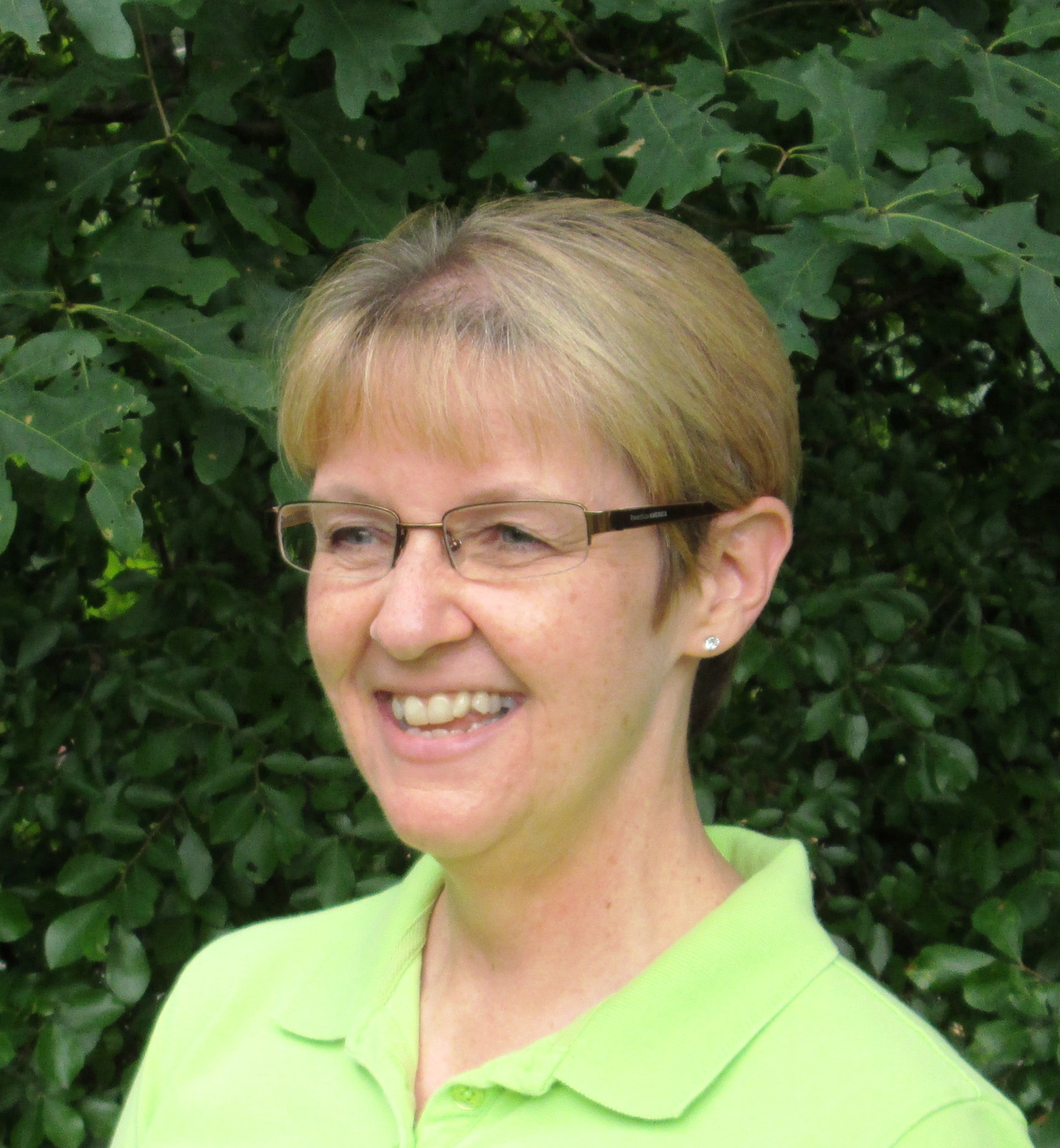 Do you have an article to include in next week's bulletin or newsletter?
Email these to
Suzanne Foster
or call the church office.