In the Newsletter this Week:
From the Pastor - Before you Vote
All Saints Sunday: November 6
Daily Prayer Calendar for November
Lunch on Sunday at Gino's Pizza
Mission Moment from Last Sunday
Youth Bedsheet Fundraiser / Youth News
Chrismon Party: November 6

Kid's Corner: Pageant Practice Begins November 6

Loan of Nativities

Women's Book Club: November 11

Mt. Carmel Thanksgiving Dinner: November 20

Arts & Crafts Fair: November 20

Christmas Tree Volunteers Needed: November 20
UMW Collecting Items for Personal Care Kits
Angel Tree Coming Soon!
Flamingo Thank You!
Atlanta-Roswell District Training: November 13
Prayers / Thanksgivings

Ways to Make a Donation
---
Before You Vote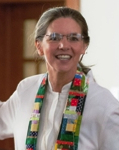 I'm over it. I'm ready for the election season to end.
I'm tired of promotional material masquerading as news. I'm tired of headlines designed to generate anger, frustration, or fear, so that I will click and someone else will earn advertising dollars.
How are you handling the stress? In the mornings, I write down reasons to be thankful, hoping it will train me to find reasons to be thankful throughout the day.
And while it wasn't intentional planning, I just have to say that having All Saints and Holy Communion the Sunday before the election is the very best thing that we could do before we go to the polling booth and vote.
When we name the saints on Sunday, we will honor people who were not perfect, but in some way experienced the goodness of God. And in their changed lives, we saw a glimpse of God at work.
While political parties promise change, it is God that transforms our hearts and minds. It's God who has the final say in this story of which we are part.
Real power is found in the Holy Spirit, and seen as the spirit transforms us to life with love, joy, peace, patience, kindness, generosity, faithfulness, gentleness, and self-control.
Seriously, when you know Jesus and trust in resurrection, everything else is small potatoes.
This Sunday, we gather as one church for Holy Communion and remember that Christ is our Lord. We will kneel at the rail with Democrats, Republicans, the undecideds, the excited and the disappointed. What binds us together is bigger than any political or national boundary.
We will take from one loaf of bread, because although we are many, there is one body. We are the body of Christ.
And while a president may "run" the country, in taking bread and wine we renew our covenant and ask Jesus to "run" our lives.
Worship this Sunday is truly the best thing we can do to get ready for the elections. I'll see you at 9:30 and 11.
Mount Carmel United Methodist Church
mtcarmel-umc.org
---
All Saints Sunday: November 6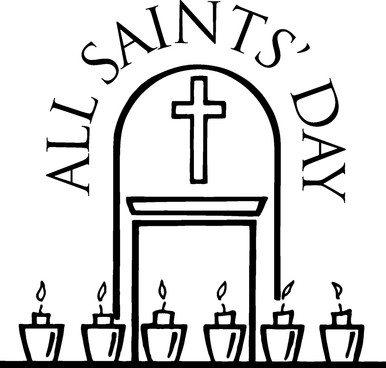 On All Saints Sunday during the worship service we will read the names and light a candle in memory of our loved ones who have died during the PAST TWELVE MONTHS.
Families of those remembered are invited to take the candle with them at the end of the service.
The names to be read MUST BE SUBMITTED TO THE CHURCH OFFICE. No name will be included in the service without being explicitly sponsored by someone in the congregation. In this way, we respect the privacy of those who wish it, while we celebrate the lives of those who have gone before us.
Please submit names to the church office (770-449-4498 or office@mtcarmel-umc.org) BY WEDNESDAY, NOVEMBER 2.
---
Rejoicing in God's Saints: A Daily Prayer Calendar for November
All Saints' Day falls on November 1 of each year. On that date or on the first Sunday in November, many churches memorialize members and loved ones who have died the year prior. In keeping with the spirit of All Saints' Day and of Thanksgiving, below you will find daily prompts to express gratitude to God for a now-departed saint who has influenced your life.
Mentored you in your profession
Helped you grow in faith
Gave tangible help during a difficult time
Founded an institution or movement that is important to you
Showed tough love
Coached you as you grew in skills and confidence
Led a group that was significant in your formation
Treated you like a brother / sister
Introduced you to grief by his / her loss
Wrote something that deeply moved you
Died before you could reconcile or reconnect with him / her
Introduced you to a group / community
Reminded you how to see the world like a child
Advocated for you
Showed you something key about yourself / your values by being your adversary
Gave you a tangible object that continues to inspire you
(Grand)mothered / (grand)fathered you
Governed in a way that fostered trust and cooperation
Took you somewhere life-changing
Made you feel seen in a time / place that you felt invisible
Trusted you with difficult but important knowledge
Created art that speaks to your soul
Let you ask your questions
Pointed out your gifts
Introduced you to a hobby
Prayed for you
Embodied the values you aspire to
Disagreed with you but still loved you
Supported you emotionally through a low point
Did something for others in death that he / she couldn't have done in life
Created in 2016 by Laura Stephens-Reed, Clergy Coach & Congregational Consultant
laurastephensreed.com / reverendlaura@gmail.com / @CoachLauraSR
---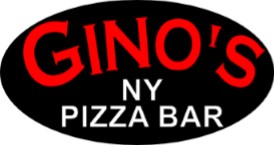 Do You have Lunch Plans on Sunday?
If not, let's plan to meet after the 11:00 service (about 12:15) at Gino's New York Pizza!
Turn left out of the church - continue straight across Medlock Bridge - turn left at Hwy. 141 / Peachtree Pkwy. - turn right at Jay Bird Alley - turn right into Walgreen's then continue through parking lot to Gino's (beside the Starbuck's)
---
Mission Moment from Last Sunday
Thank you to Shawn O'Leary for providing the Mission Moment on Sunday, October 30th!
To listen to the talk, click
HERE
!
---
Youth Bedsheet Fundraiser
to benefit Mt. Carmel Youth Mission Trip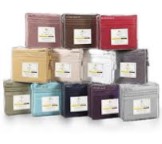 Back by popular demand, Mt. Carmel Youth are selling bedsheet sets to raise funds for our mission trip!
WHAT:
Sheets are luxurious, long-lasting, wrinkle-resistant, colorfast, breathable and hypo-allergenic.
Sets available include Cali King, King, Queen, Full and Twin
Wide array of colors including white, light blue, chocolate, cream, taupe, sage, navy blue, camel, eggplant, silver and burgandy
WHEN:
Sale kicks off October 31 and runs through November 13.
Youth will sell sheets at church on November 6. Otherwise, order from any youth or contact Kelly Hinson or Kris Bell.
WHY?
Great price! All sizes are $35!
Great Christmas gift! Sheets will be delivered by the week of December 5.
Support the summer mission trip to Montana!
More Youth News
For the complete calendar of Youth events, click
HERE
to view the Youth Newsletter.
---
Chrismon Party: November 6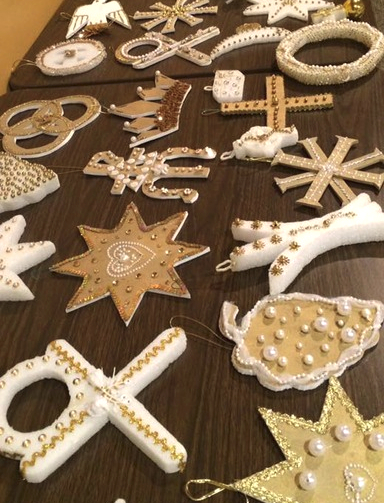 Everyone is invited to join the United Methodist Women in the Fellowship Hall on Sunday, November 6th right after the 11:00 service to help make new Chrismon ornaments for the sanctuary Christmas tree.
Supplies will be furnished, but extra HOT GLUE GUNS would be appreciated. If you have extra decorations such as gold beads, pearls, or any other gold or white decorations, please bring those too.
This is a great family activity and we hope that children will help decorate a Chrismon with a parent.
(A soup & cornbread lunch will be provided by the UMW. Please RSVP to the
church office
so that enough food will be planned.)
---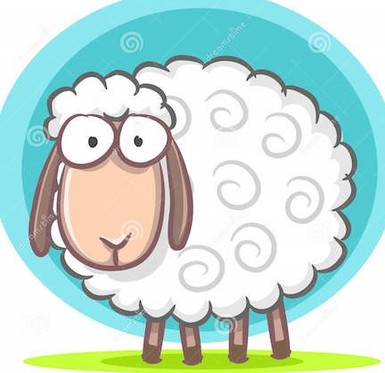 Kid's Corner
Christmas is just around the corner...and its time for Christmas Pageant practice!!
Our first practice will be Sunday November 6th at 12:15 in the Double Classroom. Pizza lunch will be provided. Each week we will begin practice with our songs so that the little ones can head home while the speakers run through their lines.
The pageant is December 4th at 6 pm. This year, our play will be What Is Christmas All About. Come and join us as we learn from our children what the true meaning of Christmas is. There will be plenty of non-speaking parts for the littles as manger scene folks--shepherds, angels, holy family, etc. So far, we have one angel, a shepherd, and a puppy!
Nov. 13, 20, and 27th practices will take place in the sanctuary at 12:15-1:30.
Dress rehearsal will take place on Saturday December 3. Parts will be finalized this coming Sunday.
See you Sunday!
Cheers,
Leslie
---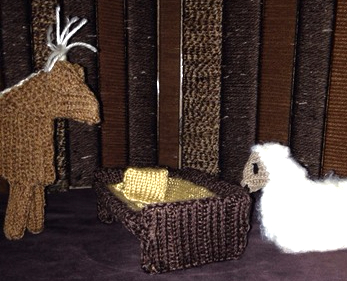 Loan of Nativities
Do you have a Nativity set that you would be willing to loan to the church for the holiday season? These will be displayed in the altar area during Advent and a variety of types and sizes would be wonderful!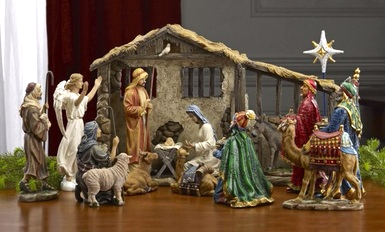 Please DO NOT loan any that are fragile or very sentimental! While extreme care will be taken with them, there is always the possibility that something could be damaged while on display.
If you can loan one or more nativities, please bring them to the Worship Service on Sunday, November 27th to be placed at the altar. Thank you!
---
Women's Book Club: November 11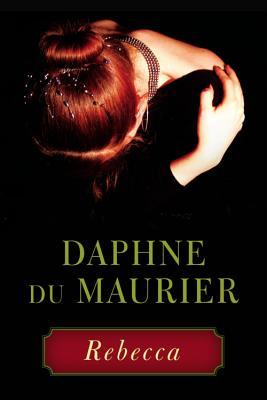 Please note that the November meeting of the Women's Book Club has been moved to Friday, Nov. 11th in the lower Fellowship Hall.
This month's book is Rebecca, by Daphne du Maurier.
All women are invited. See Chris Bolton or Vicki Walden with any questions.
---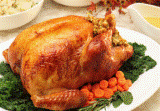 Mt. Carmel Thanksgiving Dinner:
November 20 at 6:00
B
ring a side dish or dessert to share and enjoy a Thanksgiving Dinner with your church family!
Thanks to the Mt. Carmel Men's Ministry for providing the turkey, ham, dressing, potatoes, green beans, rolls and cranberry sauce! Happy Thanksgiving!
---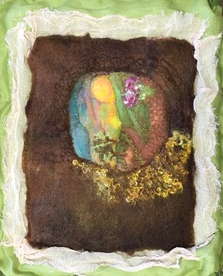 Arts & Crafts Fair: November 20
During the day, as well as at the Thanksgiving Dinner on Sunday, November 20, you are invited to enjoy an Arts & Crafts fair in the Fellowship Hall!
Several of our own Mt. Carmel artists will be featured - Arzell Thompson, Tara Campbell, Katrina Stone and Sam and Jacque Tapley so far, and others are invited.
A portion of the proceeds of all sales will be donated to Mt. Carmel. If you have artwork or crafts that you would like to have included, please contact
Sam Tapley
/ 770-833-0091.
---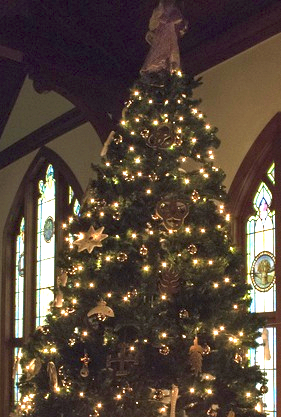 Christmas Tree Volunteers Needed: November 20
Immediately after church on the 20th some strong volunteers are needed to help set up the Christmas tree in the sanctuary!
The tree will be set up and lights attached in the afternoon, then volunteers will be invited to decorate it after the Thanksgiving dinner that night.
If you can stay after church and help with this project, please check the box on the Connect Card in your Sunday bulletin, or contact the
church office
. Thanks!
---
United Methodist Women Collecting Items
for Youth Personal Care Kits
At the November meeting of the UMW Night Circle, the group will put together Personal Care Kits for the Homeless Youth helped by the Covenant House in Atlanta.
The United Methodist Men have made a donation to cover some of the cost, but the more donations we have, the more kits can be delivered to Covenant House.
If you would like to contribute some of the items needed, please see the list below. Items may be dropped off in the church office BY NOVEMBER 14.
toothpaste (regular sized tubes)

deodorant (men's & women's)
---
The Angel Tree is Coming Soon!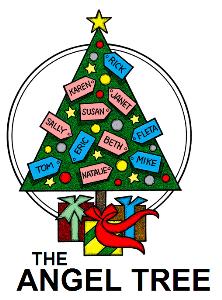 Believe it or not, it will soon be time for the Angel Tree to go up!
The tree will be available in time for the Thanksgiving Dinner on November 20th, so remember to stop by in the foyer and take an angel or two.
Just sign the list provided with the number on your angel, do your shopping, and return your gifts (unwrapped) to the church by December 7th.
Thank you for helping children from local schools and Norcross Cooperative Ministry have a merry Christmas!
---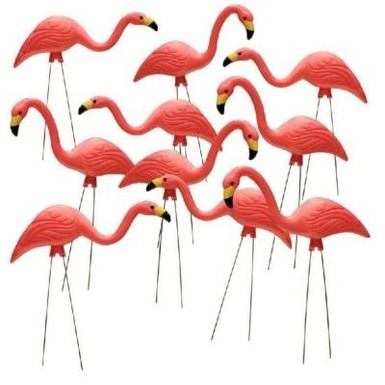 Flamingo Thank You!
The Mt Carmel Youth would like to thank the congregation for their generous support of our Flamingo Fundraiser!
Thank you to those who bought insurance and those who let the flamingos nest in your yard. We hope you enjoyed them.
100% of the proceeds from this fundraiser will go towards our mission trip next summer. Thank you!
---
Atlanta-Roswell District Training: Together We are Stronger: November 13
All are invited to this event offered by the District at Northbrook UMC: Come and learn how clergy and laity can more effectively partner to form a stronger body.
Plenary Session with Herzen Andone:
2:30 - 3:15 pm
Ministry Workshops: 3:25 - 5:00 pm
SPR led by Doug Thrasher

FINANCE led by Steve Winter

TRUSTEES led by Joy Melton

COUNCIL MEMBERS led by Herzen Andone

LAY DEVELOPMENT led by David Harris

COMMUNICATION led by Sybil Davidson



For more information or to register, contact Katie Cook at
---
Prayers and Concerns
Please join with others in our church family in praying our concerns and thanksgivings this week:
Prayers and Concerns
Carol Bryant's friend Lillian: death of her mother
Judy Bagwell's sister Alice: chemo
Diane Smith's friend Bill and his family
Downeys: friends Doug, Nancy & Pete - have cancer / for Eric & Kate as they purchase a house
Ann Blue's 27 yr. old cousin Elizabeth: just completed round 2 of chemo
Ruby Easley's brother Bill: recovering from pneumonia / cousin Helen - cancer / Brian - pancreatitis
Dawn Seigler's friend with health problems
Church friends who we haven't seen in a while
Thanksgivings
A great Fall Festival on October 26!
Jo Minor's mother is visiting this week
---
Ways to Make a Donation Electronically
Thank you for your support of Mt. Carmel!
There are many ways to give: You may use a Debit Card, Credit Card, or PayPal, o
r you may make
an automatic electronic funds transfer on a
one-time or recurring basis.
Click
HERE
to give electronically.