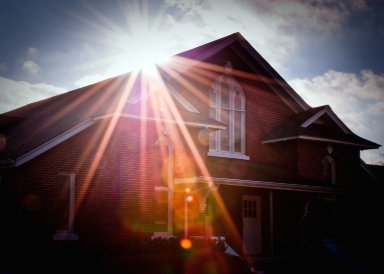 February 21, 2012

In this issue:
From Pastor Cyndi
Save the Date
Ash Wednesday
Housing & Homeless Offering
Spaghetti Dinner
Children's News
Stations of the Cross
Singles Group
Condolences
Preschool News
In Worship this week
Birthdays / Anniv.
Sunday's Prayers
Diabetes EXPO
NCM
Counseling Center
ASH WEDNESDAY
FEBRUARY 22
COVERED DISH - 6:00 WORSHIP - 7:00

VISUAL ARTS GROUP
FEBRUARY 25
10:00 AM
STEPHENS MINISTRY WORKSHOP
1ST UMC LAWRENCEVILLE
FEBRUARY 25
9:00 AM - 1:00 PM

HOUSING & HOMELESS OFFERING
FEBRUARY 26

CHILDREN SING IN WORSHIP
FEBRUARY 26
9:30 & 11:00 AM

JOEL COMMITTEE
FEBRUARY 26
3:00 PM

WORSHIP COMMITTEE
FEBRUARY 26
5:00 PM

UMW NIGHT CIRCLE
FEBRUARY 27
6:30 PM

LOVE & LOGIC
EARLY CHILDHOOD PARENTING MADE FUN
TUESDAYS - 6:30 PM
FEB. 28 - MARCH 27

LENTEN DINNER
FEBRUARY 29
6:00 PM

LENTEN STUDY
FEBRUARY 29
6:45 PM

YOUTH SPAGHETTI DINNER
MARCH 3
7:00 PM

COUNCIL ON MINISTRIES
MARCH 4
4:30 PM

BOARD OF TRUSTEES
MARCH 4
6:00 PM

CATACOMBS COFFEEHOUSE
MARCH 8
7:00 PM

CHILI COOK-OFF
MARCH 10
7:00 PM AT
IGNATIUS HOME
Birthdays this week:
Mandy T. Haecker
Brent Weeks
Johnny Roe
Lisa B. Spiller
Paul Bendig
Amanda Bolton
Ashley B. Russo
Anniversaries this week:
J.W. & Emmy Epps
Norcross Cooperative Ministry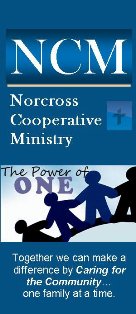 As one of the founding churches of NCM, we encourage your support as they assist those in need in our area.

At this time, their needs include canned meat (not tuna), cereal, jelly and spaghetti sauce. Also children's coats and King and Queen sized blankets.

For more information on NCM, see their facebook page at
www.facebook.com
/norcrosscm.
North Georgia Family Counseling Center

Family Wellness
through Counseling, Education and Research

Mt. Carmel proudly supports the North Georgia Family Counseling Center.
770-861-7317
www.ngfccumc.org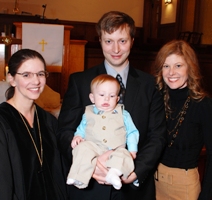 Seasons Together
This weekend, Susan Posey made the astute comment that our church had seen the full circle of life. On Saturday we gathered in the sanctuary for the funeral of Jimmie Frances Davis; we needed to share words of remembrance, hope, and worship.

On Sunday we welcomed and made promises to our newest family member, Hudson. At his baptism, we promised to surround him with steadfast love. We promised to live in a way that he will grow in the knowledge and love of God the Father.

Ecclesiastes 3 describes the rhythms of life: a time to be born, and a time to die; a time to weep and a time to laugh. We know this in the church. While there is a time for solitude, there is also a time when we need one another. We need to offer prayers for one another. We need to laugh with one another.

In the church we recognize rhythms in the life of faith. We celebrate Christmas and Easter with joy and wonder, amazed that God became flesh and conquered death. In contrast, our gathering tomorrow, Ash Wednesday, will be solemn. We promised to follow Jesus, and we confess we have strayed from his path to the cross.

While there are times when we pray prayers of confession in solitude, Ash Wednesday is a time of confessing together. Some of our sins we did together. We did not support one another as we should have. We said words, or said nothing, to one another. Together, we looked away from those in need.

Afterwards we will say to one another, "In the name of Jesus Christ, you are forgiven". We do this together; we all need to hear these words of God's love toward us.

I'll see you tomorrow,
Pastor Cyndi
---
Housing and Homeless Offering -
February 26

The problem of homelessness in north Georgia stretches well beyond Atlanta. Communities large and small - urban, suburban and rural – struggle to meet the needs of the homeless.

Since 1990, United Methodists in our conference have taken a special annual offering to address homelessness in our area.

This Sunday Feb. 26, look for the special offering envelope in your bulletin. 100% of all offerings are used to support ministries to the homeless and poor in north Georgia.
---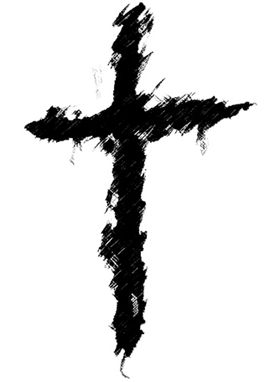 Ash Wednesday / Lenten Dinners Coming Up

Ash Wednesday is TOMORROW and our first Lenten Dinner will be that evening at 6:00 p.m. The dinner will be a COVERED DISH, sponsored by the Mt. Carmel United Methodist Women. The UMW will supply the drinks, and everyone else is asked to bring a dish or two to share.

The Ash Wednesday worship service will begin at 7:00 p.m. Please mark your calendars now.
---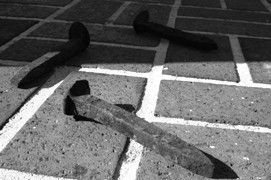 Stations of the Cross: Call for Art

For centuries, pilgrims traveled to visit the places associated with Jesus' death and resurrection. Once home they recreated and represented these sites in their churches as "stations," sometimes referring to them as the Way of the Cross or Via Dolorosa.

During Holy Week, Mt Carmel United Methodist will use art, devotions, and interactive elements to create scenes reflecting the last few days of Jesus' life. As guests walk from station to station, they will have opportunities to meditate on these pivotal events.

We invite you to create artistic pieces that will be used in these scenes. Each piece should reflect an event depicted in scripture that occurred between Jesus' arrest and burial.

For more information, contact the church office. Art needs to be provided by April 1 and will be returned after Easter Sunday.

---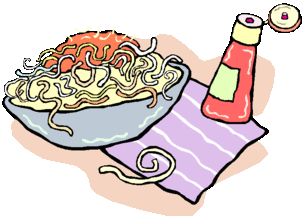 Did you miss not having a Spaghetti Dinner in February?
Not to worry … you can come to the traditional

YOUTH SPAGHETTI DINNER
on Saturday, March 3 ~ 7:00 p.m.

Adult Dinner:
Salad, Spaghetti, Eggplant Parmesan,
Garlic Bread, Dessert and Beverage

Children's Dinner:
Chicken Nuggets, Tater Tots and Beverage

Adults (11 & up) - $14.00
Children (5 – 10) - $7.00
Nursery (under 5) - $3.00

Purchase your advanced tickets from any youth member on Sunday, Feb. 26, or R.S.V.P. to Gail Bolton,
770-448-6842, flossygail@comcast.net before February 29, 2012

All proceeds will be used for the Summer Youth Mission Trip to the Eastern Navajo Reservation in Twin Pines, New Mexico.

---
Mt. Carmel Singles Group

The new Mt. Carmel Singles group has organized and planned monthly activities. Singles of all ages are welcome to participate.

Activities planned:
March: Monday March 19 -- Dinner at Ruby Tuesday's
April: Saturday, April 14 -- "Evening with Oscar and Tony" with the Johns Creek Symphony, Johns Creek High School
May 19: Picnic and Laser Show at Stone Mountain Park
June (date to be determined) Gwinnett Braves game
July 12: Host Family Promise families

Contact the church office if you need more information.
---
This week's lesson is the familiar Noah's Ark Story from Genesis 6-9. The children will focus on God's promise and Noah listening and obeying God.

For Sunday's lesson, the pre-school class needs to borrow a Fisher Price Noah's Ark. We have the people and animals. If you have one we may borrow, please let the church know.
Children Sing in Worship:
The children will sing at the beginning of the 9:30 and 11:00 services this week. There will be a short practice at 9:20 in the Fellowship Hall.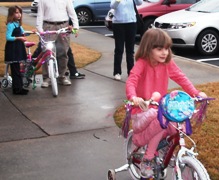 Lenten Dinner Activities for Children:
Look for the children's corner in the Fellowship Hall after the dinner each week. Activities will be available for the children before we all gather for the Ash Wednesday service this week, and before Lenten Truths from Dr. Seuss on the following Wednesdays.

The Ash Wednesday service tomorrow is appropriate for children, but childcare will also be available in the nursery.
Marian Long
Director of Children's Ministries
---
Condolences

Sympathy is extended to the family of Jimmie Davis who died on February 15, 2012. Jimmie's funeral was held at Mt. Carmel on February 18th.

Please keep her husband Keith and all of their family in your prayers.
---
Meet Ms. Marilyn!



"My name is Marilyn Holmquist and this is my eighth year teaching at Mt. Carmel Preschool. My husband and I are transplanted Chicagoans and have lived in the Atlanta area for 22 years. Our 18-year-old son, Erick, will be off to college in the fall.

While the bulk of my spare time has been spent assuming multiple roles in the sport of swimming, my soon-to-be empty nest will afford me the time to pursue my other interests. I am an avid reader, gardener, interior designer, and Big Bang Theory enthusiast. Music keeps me going during my daily workouts and is ever-present throughout my home.

It is an honor to be trusted with your most precious asset. Each child is special and teaches me something new every day. Their growth never ceases to amaze me. I love them all – they make me laugh and keep me young at heart."

We are so lucky to have Marilyn working with us! As she said, laughter is the heart of her classroom teaching style, making each child understand that he is special, loved, and appreciated. No joke is too corny for her classroom!

This week marks speech and hearing screenings by Terry Boettcher. All children 2½ and older are encouraged to be tested in the familiar setting of the Preschool. All results will be sent home within a two week period. All checks should be made out to Metro Area Speech-Hearing Services for $20.00 per child. Terry is able to provide the Georgia State Health Form 3300 for rising kindergarteners! All this is done for you without you having to schlep your child to the pediatrician! I know, we're so good.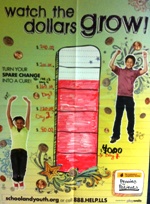 We are still collecting Pennies for Patients (and nickels, dimes, quarter, bills, checks) for the Leukemia and Lymphoma Society in honor of our very own Watson Dufresne who is doing well in his fight against Acute Lymphoblastic Leukemia (ALL). We have raised $175.13 in 4 days and will continue through the end of this week. Go on a hunt to find loose change in your car, purse, drawer, or piggy bank and pop it in the teddy bear that is located in the hall with Watson as our star! Thanks to everyone who has donated to this worthy cause! Mt. Carmel rocks!

We hope you let everyone know that we have openings in the fall. Also check out www.savvysource.com and check out Mt. Carmel there along with our spot on www.macaronikid.com. We would love for you to pass this information along to people in your area who are without a preschool home and feel free to leave a word or two about Mt. Carmel Preschool! We love our school and hope to have new families with us next year.
In joy and love,
Lorrie
---
Diabetes EXPO

FOCUS-Stop Diabetes (formerly Diabetes EXPO) is moving to the Cobb Galleria, March 31st, 9AM-3PM. FOCUS is the largest diabetes education program in the SE USA welcoming 3200+ people in 2011 to a full day of FREE workshops, cooking demos by celebrity chefs, screenings and 60+ exhibitors with supplies and management services.

Other features include an outstanding senior pavilion addressing the concerns of seniors and a Youth ZONE serving children with diabetes and featuring a fun and active area committed to healthy living for kids.
---
Please join with others in our church family in praying the thanksgivings and intercessions named in worship last Sunday and during the week:
CONCERNS:
Jerry McDonald
Jeanne Manget's daughter - back problems
Carol Jamieson's daughter-in-law - pregnancy bedrest
Jane - health issues
Julie Samples' friend - car accident
Mary Jane's cousin - lung cancer
mom with 2 small children
Karimi's - moving
THANKSGIVINGS:
To Susan and Casey for playing at 11:00 service
To Bill & Sam for playing at 8:30 service
JoAnn Weathers' birthday
---
News to Share?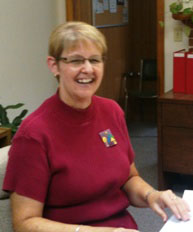 Do you have an article to include in next week's bulletin or newsletter?

Email these to Suzanne Foster or call the church office.
office@mtcarmel-umc.org
5100 South Old Peachtree Road
Norcross, GA 30092
770-449-4498
www.mtcarmel-umc.org