In the Newsletter this Week:
Calling All Graduates!
Baptism Congratulations
Bishop's Offering for Annual Conference
Chapel in the Woods to Noah's Ark Sanctuary
Safe Sanctuary Training: May 25
Kid's Corner: VBS Registration
Girl Scout Project: Support Our Veterans
Memorial Day News
Youth News
Women's Book Club
Prayers / Thanksgivings
Preschool Summer Camps

Ways to Make a Donation
---
Calling all Graduates!
On Sunday, May 21, graduates will be recognized at both the 9:30 and 11:00 worship services.
If you are a graduate or know of one who should be included, (High School, College or Higher Education) please contact the
church office
to add them to the list.
---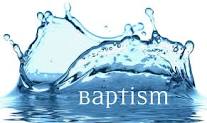 Congratulations!
Congratulations to Brian and Kelly Quigley and their family, on the Baptism of their son, Cade Christopher Quigley on Sunday, May 7, 2017!
---
Show Your Work: Bishop Names 2017
Annual Conference Special Offering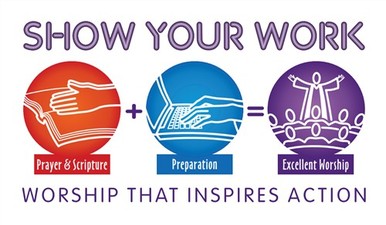 Bishop Sue Haupert-Johnson has named the Ministerial Education Fund as the 2017 Annual Conference Special Offering.
The Ministerial Education Fund has helped thousands of men and women become pastoral leaders in The United Methodist Church. Chances are seminary students from your congregation or the pastor of your church was a recipient of MEF. It is nurtured and funded by United Methodists to provide scholarships to seminary and undergraduate students, course-of-study for local pastors, and license to preach school.
Aligning with the theme of the 2017 Annual Conference, "Show Your Work: Worship That Inspires Action," this fund is one way United Methodists can show our support to those called to serve as clergy. Together we can help minimize debt of North Georgia United Methodists beginning in ministry.
"Receiving MEF in seminary meant that my conference cared about me and my development and training as a future clergy woman," said Rev. Joya Abrams, associate pastor at Impact UMC. "When your conference helps to fund your education, it means that a body of people believe in you. It helped to remind me of the depth of the connection."
MEF is a general church apportioned fund of which 25 percent is retained by our conference. But 100 percent of the giving to the Annual Conference Special Offering will go to United Methodist seminary and course of study students in the North Georgia Conference.
Churches are invited to collect the offering any time before Annual Conference 2017, but many choose the first Sunday in June, June 4, 2017. One person from each local church will present a check from their church during the Service of Remembrance on Wednesday, June 14, at 2 p.m.
Please give generously to the Annual Conference Special Offering. Make checks out to Mt. Carmel, marked for "Bishop's Offering."
---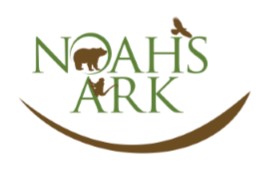 Chapel in the Woods: Family Trip to Noah's Ark Animal Sanctuary on May 20, 2017
Mark your calendars to visit this animal sanctuary in Locust Grove, Georgia. (About an hour's drive from Norcross)
Noah's Ark Animal Sanctuary is a Non-Profit Educational Sanctuary for exotic animals as well as farm animals. They also rehab hundreds of animals yearly through their Wild Life Rehabilitation program.
Everyone should meet at Mt. Carmel at 11:00 and bring a picnic lunch. We'll carpool to Locust Grove, then enjoy our lunch at the Sanctuary picnic area.
---
Safe Sanctuary Training
Safe Sanctuary Training will be held on Thursday night, May 25th at 6:00 p.m.
This training is for anyone who works with children or youth and has never had the training, or who is due to renew it (every 2 years).
This will be a short session, probably under an hour, but is VERY important, especially if you plan to help with VACATION BIBLE SCHOOL or FAMILY PROMISE.
Please RSVP to Lorrie Ignatius by Tuesday, May 23 at
lorrie.ignatius@gmail.com
or 770-265-9948 or check the box on the back of the Connect Card in your Sunday bulletin.
---
Kid's Corner
Registration for
Vacation Bible School
is almost full!
June 5 – 9, 2017
Spots are available for only 5 more children! Just click
HERE
to register your children and to volunteer. See
Leslie Raymer
for more information.
---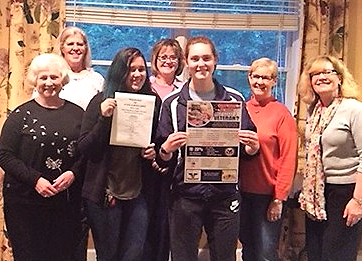 Girl Scout Gold Award Project: Support Our Veterans
As a part of her Girl Scout Gold Award Project, Riley Stark recently gave an interesting presentation to the UMW Night Circle on ways to support our Veterans.
These include:
thanking a veteran in person
spreading awareness of the need
supporting projects such as the Veterans' Monument in Peachtree Corners
and supporting the Donation Drive that Riley has organized – see below
Donation Drive Wish List:
100% of donations will go straight to Veterans!
NEW clothing: women's undergarments - all sizes, sports bras - sizes 34-44, long sleeve t-shirts - men and women sizes M-4X, men's underwear - sizes M-4X
Toiletries: feminine hygiene products, deodorant, hotel-sized shampoos, conditioners and soaps
Oher: grocery store gift cards, bottled water, arts & crafts supplies (crayons, markers, colored pencils, yarn, glue, glue sticks, copy paper, construction paper)
All donations should be left in the Veteran's Donation box in the church foyer. Riley will pick them up through the first week in May and deliver to Veterans' groups.
For more information, email
Riley Stark
. To help support the Veterans' Monument in Peachtree Corners, click
HERE
. You can also visit
www.va.gov
to learn more about Veterans' Affairs.
Thank you Riley for helping us to support our Veterans!
---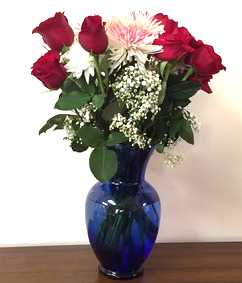 Memorial Day Observances
Memorial Day Flowers
On Sunday, May 28, we will have an altar arrangement in memory of those who served our country and have died.
Their names will be listed in the bulletin, so please turn in names to be included to the church office. (Note that veteran's who have not died will be honored on Veteran's Day Sunday, November 12.)
Flags in the Cemetery
Also in celebration of Memorial Day, the children of the church will place American flags on the graves of veteran's in our cemetery. If you know of graves that should be marked, please notify the church office.
---
Youth News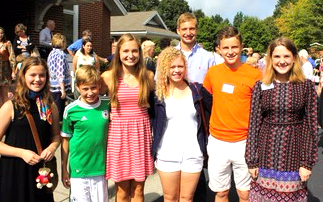 (Some of the Mt. Carmel Youth at Homecoming - 2016)
There will be no Youth program this Sunday (May 14) since it is Mother's Day.
Regular Sunday youth meetings begin with dinner at 5:15 in the downstairs youth hall, followed by programming, fun and worship until 7:20.
For more information, see the Youth Newsletter
HERE
, or contact Youth Director
Emily Thompson
.
---
Women's Book Club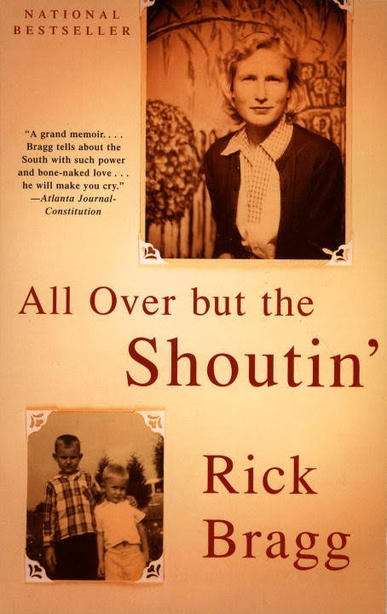 The next meeting of the Book Club will be on Friday, June 2nd at Vicki Walden's home. The book of the month is, All Over But the Shoutin', by Rick Bragg.
---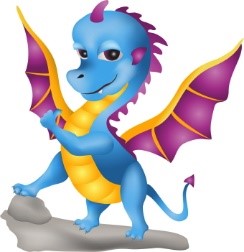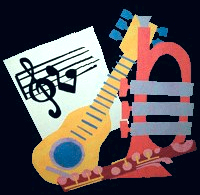 Preschool
Summer Camps
The Mt. Carmel Preschool is celebrating fairytales and music with our two summer camps this year. Fairytale Camp is June 26-29 and Music Camp is July 17-20.
Each camp will have a busy schedule that will include outside time, music and movement, stories and crafts all packed in to a 4 hour day! The children will attend from 9:00-1:00 Monday through Thursday.
All children ages 3-6 are invited if they are potty trained. The children will also need to bring a lunch each day. The camps fill up quickly so be sure and get your registration in before we reach our maximum number of campers.
The cost will be $100 for the week which will include a non-refundable deposit of $50* due at the time of registration. The final payment of $50 is due on or before the first day of camp.
Even if you don't attend Mount Carmel during the school year you are welcome to attend, so tell your friends!
Click
HERE
for registration forms, or contact Preschool Director
Cindy Bill
for more information.
---
Prayers and Concerns
Please join with others in our church family in praying our concerns and thanksgivings this week:
Prayers and Concerns
Gene Anglin: surgery on May 9
Lane Shutt's niece Emily: search for bone marrow donor
Judy Bagwell: recovering from knee surgery
Judy's sister Alice: recovering from surgery and awaiting radiation treatment
Jeanne Manget's sister: lumpectomy on May 11
Julie Jones: injured knee / surgery
Karen Martin (wife of incoming Rev. Michael Martin) - cancer treatments
Mark & Diane Bond's nephew: battling cancer
Sigmon family: death of Kathy's uncle
Family & friends of Norcross High School student who died last week
Marilyn McGee: Gonzalez family - loss of family member
Craig German's friend: recovering from surgery
Ryan Jamieson: for easy recovery and successful results from 5 hour sleep apnea surgery
Thanksgivings
Cynthia Currence's daughter Anna: graduated from Ga. Southern
Christy Richmond: completed first week at new job and likes it
Jeanne Manget's birthday
Joan Garner: "significant" birthday
Blackwood's son-in-law: completed first year at Princeton Theological Seminary
Dick Thompson in church on Sunday
Richard & Tammy Smith in church on Sunday
Baptism of infant: Cade Christopher Quigley
One of the Family Promise families has moved into their own home
---
Ways to Make a Donation Electronically
Thank you for your support of Mt. Carmel!
There are many ways to give: You may use a Debit Card, Credit Card, or PayPal, o
r you may make
an automatic electronic funds transfer on a
one-time or recurring basis.
Click
HERE
to give electronically.
Every week:
Prayers
Worship this week
Birthdays and Anniversaries
Save the Date
Counseling Center
Norcross Cooperative
---
Sunday's Lessons
Revelation 21:1-7
Revelation 21:22-22:2
---
Birthdays this week:
Annie Hicks
Sammi Gilmore
Anniversaries
this week:
Sam & Jacque Tapley
Ted & Lisa Klaren
---
Save the Date
CHANCEL CHOIR PRACTICE
MAY 10 - 7:00 PM
CHOIR ROOM
9:30 MUSICIANS PRACTICE MAY 10 - 8:30 PM
SANCTUARY
HOMEWORK CLUB PARTY
MAY 11 - 3:30 PM
FELLOWSHIP HALL
MID-HIGH YOUTH LOCK-IN
MAY 12 - 8:00 PM UNTIL
MAY 13 - 9:00 AM
DOWNSTAIRS
MOTHER'S DAY
MAY 14
(NO YOUTH PROGRAM)
MONDAY NIGHT STUDY
MAY 15 - 7:00 PM
HOPE HOUSE
PRESCHOOL END-OF-YEAR PARTY
MAY 16
PRESCHOOL GRADUATION
MAY 17 - 7:00 PM
SANCTUARY/FELLOWSHIP HALL
MEN'S DINNER OUT
MAY 18 - 7:00 PM
COUNCIL ON MINISTRIES MTG.
MAY 20 - 9:00 AM
KATRINA STONE'S HOME
CHAPEL IN THE WOODS TRIP TO NOAH'S ARK ANIMAL SANCTUARY
MAY 20 - 11:00 AM
GRADUATES RECOGNIZED IN WORSHIP
MAY 21 - 9:30 & 11:00 AM
SANCTUARY
YOUTH SR. CELEBRATION
MAY 21 - 6:00 PM
SANCTUARY / FELLOWSHIP HALL
UMW NIGHT CIRCLE
MAY 22 - 7:00 PM
FELLOWSHIP HALL
SPR MEETING
MAY 23 - 6:00 PM
HOPE HOUSE
SAFE SANCTUARY TRAINING
MAY 25 - 6:00 PM
FELLOWSHIP HALL
MEMORIAL DAY
MAY 29 - CHURCH OFFICE CLOSED
PENTECOST
SUNDAY - JUNE 4
VACATION BIBLE SCHOOL
JUNE 5 - 9
9:30 AM - 12:30 PM
CHILDREN'S SUNDAY
COMBINED WORSHIP
10:30 AM - SANCTUARY
HOST FAMILY PROMISE
JUNE 11 - 18
DOWNSTAIRS
NORTH GEORGIA ANNUAL CONFERENCE
JUNE 13 - 15
ATHENS, GEORGIA
YOUTH MISSION TRIP -
BLACKFEET NATION, MONTANA
JUNE 17 - 25
PASTOR CYNDI AND ED'S LAST SUNDAY - COMBINED SERVICE - JUNE 18
WORSHIP - 10:30 AM
LUNCH - 11:30 AM
REVEREND MICHAEL AND KAREN MARTIN'S FIRST SUNDAY - COMBINED SERVICE - JUNE 25
WORSHIP - 10:30 AM
LUNCH - 11:30 AM
---
Norcross
Cooperative
Ministry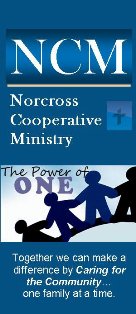 As one of the founding churches of NCM, we encourage your support assisting those in need in our area.
Donations of non-perishable food may be left in the NCM tub in the church foyer, and checks made to the church and marked for NCM may be dropped into the offering plate or by the church office.
---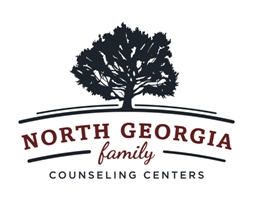 Family Wellness
through Counseling,
Education and Research
Mt. Carmel proudly supports the North Georgia Family Counseling Center.
5100 S. Old Peachtree Rd.
---
Share your story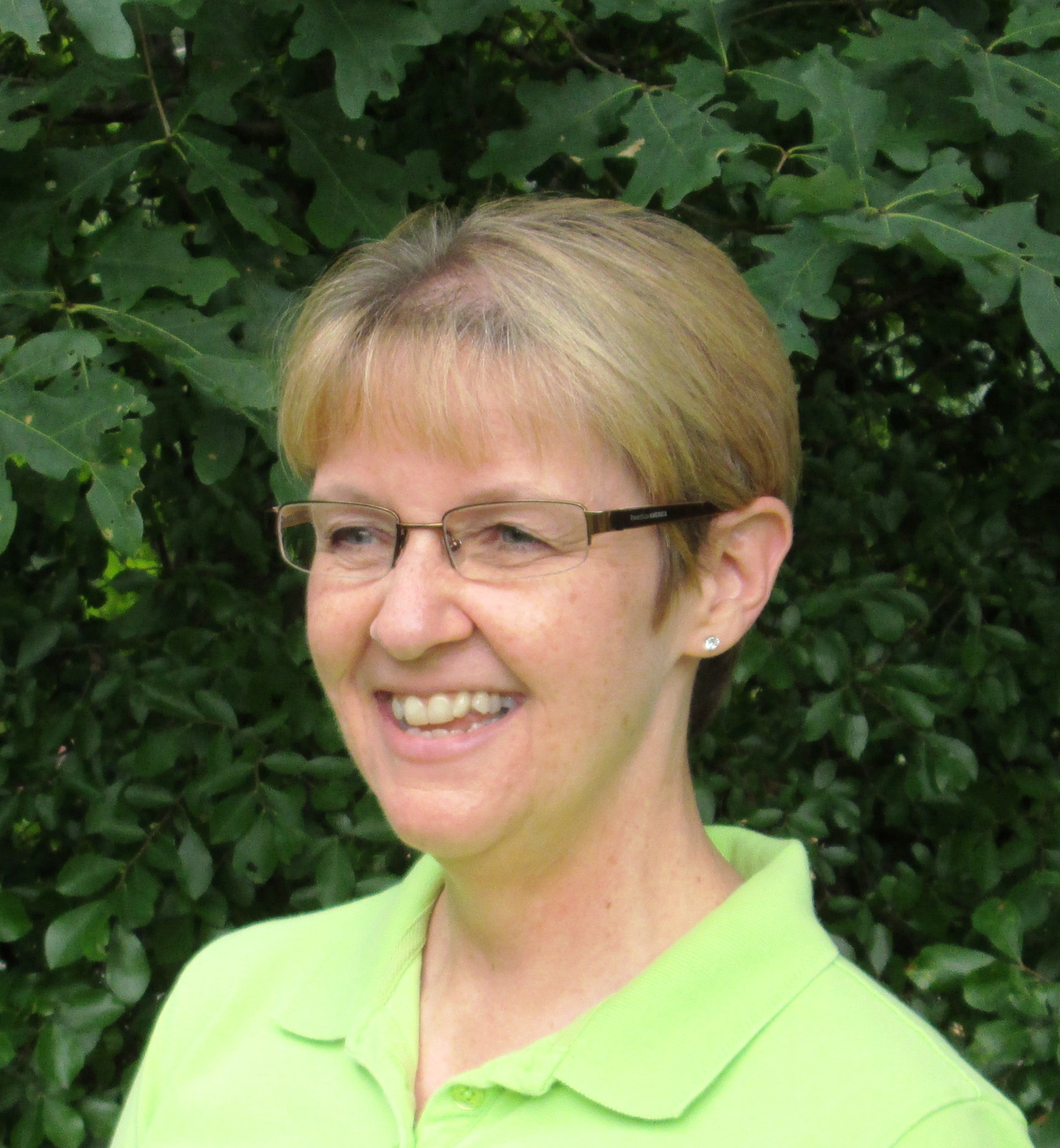 Do you have an article to include in next week's bulletin or newsletter?
Email these to
Suzanne Foster
or call the church office.