In the Newsletter this Week:
From the Stewardship Committee
Lunch Bunch: October 21
NCM Food Drive Month: Youth Can Drive - Nov. 4
Children's Choir Success!
Youth News: Halloween Party - October 21
Kid's Corner: Trunks Needed for Fall Festival!
Fall Festival: October 28
Women's Book Club: November 2
Prayers / Thanksgivings
Ways to Make a Donation
---
From the Stewardship Committee ...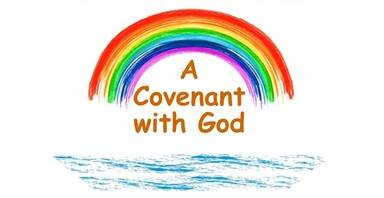 The Committee would like to say a huge Thank You to everyone who has already turned in a Covenant Commitment Card during our "At Rainbow's End" campaign! 26 cards have come in so far, but we'd love to have more participation.
If you haven't yet turned in a card, please prayerfully consider how you can invest in our church, then complete a card and drop it into the offering plate or by the church office this week.
Blank cards will be available in the sanctuary and Fellowship Hall on Sunday. Thank you for your generosity!
---
Lunch Bunch to ...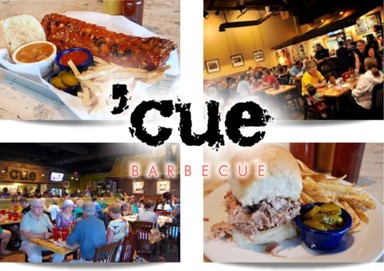 Do you have lunch plans for this Sunday? If not, the Lunch Bunch would love for you to join them at 'Cue BBQ at about 12:15 p.m! (5260 Peachtree Industrial Blvd, Peachtree Corners, GA 30071)
---
Norcross Cooperative Ministry -
Annual Youth "Can Drive!"
Sunday, November 4: 5:00 - 7:00 pm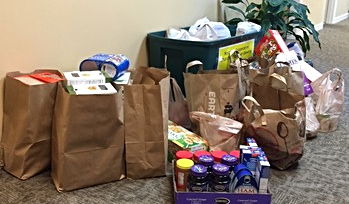 On Sunday, November 4th, the Mt. Carmel Youth will hold a "Can Drive" to support NCM and they need your help!
From 5:00 - 7:00 p.m. the youth will travel from house to house, picking up food donated by our church congregation. If you would like for them to come by your house, please check the box on the back of the Connect Card in your Sunday bulletin, or contact the church office. Then do your shopping for NCM!
Most needed items are: canned meat, peanut butter, jelly, canned fruit, canned soup, canned vegetables, pasta, pasta sauce, rice (no glass jars please, and no out-of-date food)
Monetary donations are always welcomed too - just make your check out to Mt. Carmel and mark it for NCM. Thank you for helping those in need in our community.
---
Children's Choir a Success!
The first meeting of our new "Joyful Noise!" Children's Choir was on Sunday, October 14 and it was a hit!
11 children and 4 leaders gathered in the Double Classroom to learn about sharing our musical gifts with others, making crafts, and even meeting an occasional surprise guest!
Our first worship service appearance will be during the 9:30 am and 11:00 am worship services on Sunday, November 18, so mark your calendars!
If you have questions about A Joyful Noise, please contact Marianne at (770) 263-7125. We look forward to singing with you!
---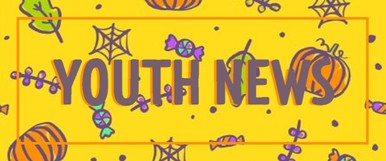 This Sunday, October 21st is the annual Youth Halloween Party! Meet at the church 5 pm to head over to the Proels' house for a costume contest and loads of fun! There will be awesome prizes for winners!!
For more information on other Youth events, see the Youth Newsletter
HERE
, or contact Youth Director,
Emily Thompson
.
---
Kid's Corner:
Calling All Trunkers!! Fall Festival
October 28: 4:00 - 6:00 p.m.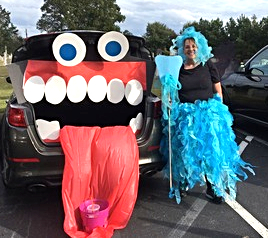 Our annual Trunk 'n Treat event is just 12 days away! It's time to design your Trunk if you want to win the coveted 'Best Trunk Award' for 2018!! Let your imaginations loose, as the competition heats up for this fun Mt. Carmel outreach event.
Please take a moment this week to sign-up your trunks by either calling the
church office
, emailing
Leslie Raymer,
or filling out a Connect Card in your bulletin this coming Sunday.
This year's event will be especially fun as the whole church will be taking part! Come join in the fun of kids games, a bouncy house, and hay ride from 4 to 4:40, kids' (and grownups') costume parade at 4:45, dinner, and finally…at 5:30 pm, Trunk n Treat!!
See you Sunday,
Children's Director
---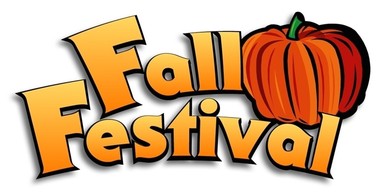 Family Fall Festival & Trunk-or-Treating!
October 28, 2017 4:00 until 6:00 p.m.
This year's Fall Festival will include Face Painting, Games, a Hayride and a Bounce House, as well as a Costume Parade!
We'll also serve a dinner of hot dogs, hamburgers, (or veggie burgers), chips and baked beans. And of course there will be Trunk-or-Treating too! Prizes will be awarded for the best "trunk."
So put on your costume, bring your friends,
and come join the fun! Everyone is Welcome!
---
Mt. Carmel Women's Book Club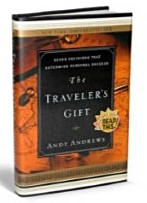 The November meeting of the Book Club will be on Friday, November 2nd. We'll meet at 7:00 p.m. in the Hope House for refreshments, fellowship and book discussion.
This month's book is "The Traveler's Gift" by Andy Andrews.
---
Prayer Concerns
Bobby Walden: recovering from knee surgery
Weathers: family of Cheryl Alexander who died last week – for peace and comfort
Lorrie Ignatius: for mom Jeanne after a fall / for Pekka's father – having knee replacement on Oct. 15
Sherry Blackwood: Michael recovering after hospital stay
Jeanne Manget: passed a bad accident on the way to church - prayers for all involved and first responders
Ann Rikard: fell and broke 3 ribs, but should be back to rehab center by now
John Waller: Isabel traveling to NY and Boston first, then on to spend a month traveling in China
Andy Loftis
Leslie Raymer: back injury
Hayne Thompson's father: recovering from heart surgery
Thanksgivings
Christy Richmond: father doing well after surgery – so well, he told her to go home!
---
Ways to Make a Donation Electronically
Thank you for your support of Mt. Carmel!
There are many ways to give: You may use a Debit Card, Credit Card, or PayPal, o
r you may make
an automatic electronic funds transfer on a
one-time or recurring basis.
Click
HERE
to give electronically.