In the Newsletter this Week:
Youth News
Friday Night Circle: June 8 - 7:00 pm
NCM Needs Our Help!
Lunch Bunch: June 10
Annual Conference: June 12 - 14
Preschool Garden Camp: June 18 - 21
Gwinnett Stripers Baseball Game: July 19
Prayers / Thanksgivings
Ways to Make a Donation
---

Youth on Mission Team Commissioned on June 3rd.
Youth News for Sunday, June 10:
The Youth Mission Team will leave on
Sunday morning,
June 10th,
for a week in Pike County, Kentucky.
No Youth events at the church this Sunday.
For more information on Youth activities, see the Youth Newsletter
HERE
, or contact Youth Director,
Emily Thompson
.
---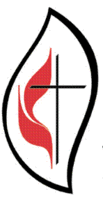 United Methodist Women - Friday Night Circle: June 8
The new UMW Friday Night Circle will meet on Friday, June 8 at the church for a conversation about Mt. Carmel's history.
Marianne Thompson and Lori Anderson will be the "guest historians" for the evening. All are welcome!
---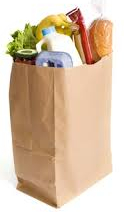 Norcross Cooperative Ministry: Local Kids
Need Our Help!
The current food pantry need
this summer is for
kid friendly foods and snacks.
Many of the NCM clients are children who, during the school year, depend on school lunches, so in the summer there's an increased need to help provide food for them.
Suggested items include:
 Sandwich crackers




 Fruit cups




 Non-perishable fruit snacks




 Muffin pouches




 Juice boxes




 Peanut butter




 Jelly (plastic jars)




 Macaroni & cheese


Donations may be left in the NCM box near the handicap entrance of the church. Monetary donations are always appreciated as well - please make checks out to Mt. Carmel, marked for NCM. Thank you for helping our neighbors!
---
Do You Have Lunch Plans on Sunday?
If not, you're invited to join the Lunch Bunch at Kiko's Mexican Restaurant following the 10:30 a.m. worship service!
(at the corner of S. Old Peachtree Rd. and Medlock Bridge Rd. – beside the Texaco station)
---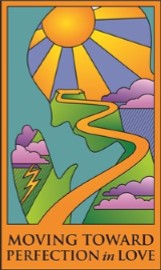 North Georgia
Annual Conference
Annual Conference is on June 12–14 in Athens, Ga. Many issues will be discussed and decisions made, so please keep the participants in your prayers.
Annual Conference Special Offering
This year's special offering will benefit the Ministerial Education Fund. Your giving to this fund makes it possible for leaders who've been called and gifted by God, to faithfully serve The United Methodist Church.
Checks may be written to Mt. Carmel, marked for "Special Offering." Thank you.
---
BUY ONE, GET ONE,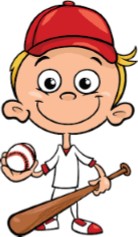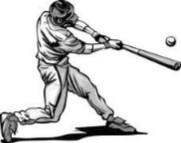 GWINNETT
STRIPERS GAME!
Cool Ray Field
2nd Level Party Deck
Thursday, July 19
Tickets $25
First 20 to sign up:
Buy One, Get One FREE!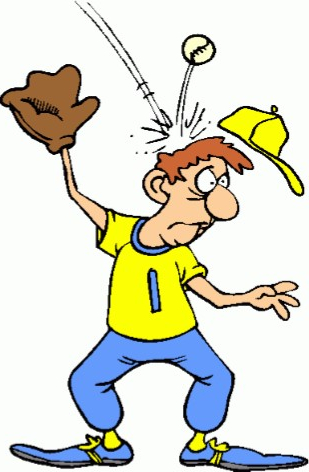 (Sponsored by the Mt. Carmel Men)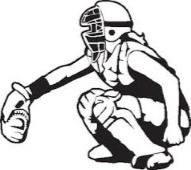 ---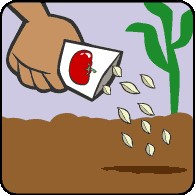 Preschool Garden Camp
is coming soon!
June 18 - 21
The Mt. Carmel Preschool is once again offering two camps this summer. Garden Camp: June 18-21 and Painting Camp: July 23-26. Each camp will have a busy schedule that will include outside time, music and movement, stories and themed crafts, all packed in to a 4 hour day!
The children will attend from 9:00 - 1:00, Monday through Thursday. All children ages 3 - 6 are invited if they are potty trained.
Email Cindy Bill at
mtcarmelpres@comcast.net
if you are interested, or need more information. You can also print out the registration forms from the church website.
You don't need to attend the preschool to come to camp, so invite your friends and join us! The cost will be $100 for the week.
---
Church Concerns and Thanksgivings
Prayers
Bryant Riviere: deployed to Afghanistan for another 9 months beginning June 6
Youth Mission Team in Kentucky June 10 - 16
Richmond's neighbor, Marge: elderly lady - very ill
Jeanne Manget's son's sister-in-law: needs double lung transplant
Kepley's friends: have been fostering a child who will now be adopted
Clara Hoge: sad to miss Youth Mission Trip - will be away from home for 10 days at sports camp
Craig German's friend Brian: hospitalized with infection
John Waller's friend Herb: major surgery on June 27
Jan German: recovering from knee surgery
Dawn Seigler's friends Ed & Louise: death of their 52 yr. old son last week
Cheri Proels: Betty - a 78 yr. old having major back surgery on June 6
Easley's friend Tom: finished radiation, but still very weak
Thanksgivings
Thad & Emily Thompson expecting a baby in early Dec.
Pekka Ignatius' birthday & Jessica was home from Indiana for celebration
McKenzie Gallagher's 21st birthday
Cynthia Grogin's 14th birthday
Tom & Pat Irish's 49th wedding anniversary
Dick & Ruby Easley's 49th wedding anniversary
Jason & Tara Campbell's 20th wedding anniversary
Chris Bolton: recent trip to FL for grandson's graduation
Thank you to Lynne Smith for leading worship this week
---
Ways to Make a Donation Electronically
Thank you for your support of Mt. Carmel!
There are many ways to give: You may use a Debit Card, Credit Card, or PayPal, o
r you may make
an automatic electronic funds transfer on a
one-time or recurring basis.
Click
HERE
to give electronically.