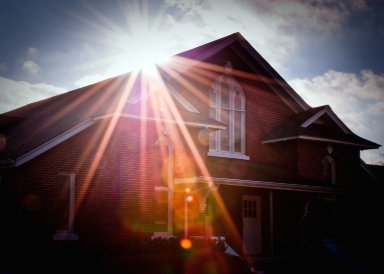 Dec. 27, 2011

In this issue:
From Pastor Cyndi
Worship Participation
Parenting Class
Save the Date
Worship / Office Hours
Bulletin Covers
Preschool News
In Worship this week
Birthdays / Anniv.
Sunday's Prayers
NCM
Counseling Center
NEW YEAR'S DAY COMBINED SERVICE
JANUARY 1
10:30 AM
LOVE & LOGIC TEENS
BEGINS JANUARY 10
6:00 - 8:00 PM

CATACOMBS COFFEEHOUSE WITH
HARMON KOELTZ
JANUARY 12
7:00 PM

YOUTH SKI RETREAT
JANUARY 13 - 16

MARTIN LUTHER KING DAY - OFFICE CLOSED
JANUARY 16

CHAPEL IN THE WOODS
JANUARY 21
8:30 AM

UMW BRUNCH
JANUARY 22
12:30 PM

HEALTHY AGING WORKSHIP
JANUARY 26
7:00 PM

OSWALD BROTHERS CONCERT
JANUARY 28
7:00 PM

5TH SUNDAY COMBINED SERVICE
JANUARY 29
10:30 AM

RELAY FOR LIFE BRUNCH
JANUARY 29
10:30 AM - 1:00 PM

VALENTINE WORKSHOP
JANUARY 29
3:30 PM

AROS DISTRICT CHOIR FESTIVAL / TRAINING SESSIONS
CHAMBLEE 1ST UMC
2:30 PM
Birthdays this week:
Gene Weeks
Ken Smith
Sara Rogers
Kevin Weeks
Nicole Yearwood
Joyce Odom
Susie Reinhart
Patty Merson
Matthew Follmer
Carol Fisher
Quinn Moore
Cheryl Martin
Anniversaries this week:
Dick & Jeannie Klinetob
Norcross Cooperative Ministry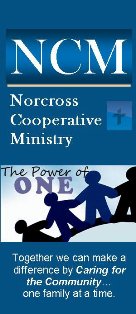 As one of the founding churches of NCM, we encourage your support as they assist those in need in our area. For more information on NCM, see their facebook page at
www.facebook.com
/norcrosscm.
North Georgia Family Counseling Center

Family Wellness
through Counseling, Education and Research

Mt. Carmel proudly supports the North Georgia Family Counseling Center.
770-861-7317
www.ngfccumc.org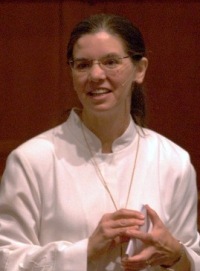 In the Wesleyan Tradition
After 25 years of marriage, Ed and I know one another well. It amazes me sometimes how often he will say aloud an idea I'm silently mulling over. He is a genius at knowing when I am craving Mexican food. But every now and then, he surprises me.

Over the years we've been at several churches that began the year using John Wesley's covenant service. Last year our church prayed the Covenant Prayer throughout the month of January.

I was not surprised when Ed cut the prayer out of the bulletin and taped it on to our bathroom mirror. The mirror already had a cut-out of Three Simple Rules, a summary of John Wesley's rules for a way of living.

After a month, I noticed how bedraggled the Covenant Prayer had become from the water drops splashing off the sink. Since the church's prayer emphasis had finished, I scratched the tape off the mirror and tossed the paper in the trash. The season focusing on covenant was over; it was time to prepare for Lent.

My surprise came the next day. The prayer was once again on the mirror! For Ed the covenant prayer was not just for January, but for every day.

As I looked at our mirror, with the covenant prayer and the Three Simple Rules , I thought about the ancient church saying: Lex Orandi, Lex Credendi. What you pray reflects what is in your heart and what you believe. And the reverse is true as well: what you believe and what is in your heart become your prayers.

My husband, a former Catholic who married a former Presbyterian/Baptist, wants Wesleyan prayers in his mind and heart. At that point I realized that he is as Methodist as I am—maybe even more!

Six months ago, when we moved from Marietta, I carefully peeled the tape off the mirror and packed the Three Simple Rules and the Covenant Prayer. I put them in the box labeled "unpack these first". And yes, they are still on our bathroom mirror.

This Sunday on New Year's Day we will gather at 10:30 and say the Covenant Prayer together.

I look forward to praying this with you.
Pastor Cyndi
A Covenant Prayer in the Wesleyan Tradition
I am no longer my own, but thine.
Put me to what thou wilt, rank me with whom thou wilt.
Put me to doing, put me to suffering.
Let me be employed for thee or laid aside for thee,
exalted for thee or brought low for thee.
Let me be full, let me be empty.
Let me have all things, let me have nothing.
I freely and heartily yield all things to thy pleasure and disposal.
And now, O glorious and blessed God, Father, Son and Holy Spirit,
thou art mine, and I am thine.
So be it.
And the covenant which I have made on earth,
let it be ratified in heaven. Amen.
---
For All God's Children
An important part of our being Christian is all of us have a calling to serve. Our worship on Sunday mornings demonstrates this understanding. When a variety of people read scripture, lead music, serve communion and share prayers, we have visible reminders that we are ALL the church. It's important to have young and old, male and female, leading in worship.

If you volunteer to read scripture, you will have plenty of time to read these ahead of time. At the 11:00 service our readers sometimes share offertory prayers. You can prepare your own, or use the suggested UMC offertory prayer that reflects the day's scripture readings.

Sign up to read for one Sunday or on a regular basis by contacting Suzanne Foster (office@mtcarmel-umc.org).
---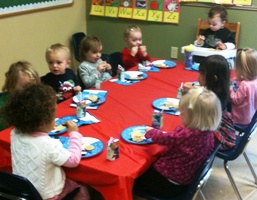 From Our Preschool
During this week between Christmas and New Year, there are still plenty of things to do, people to see, and places to go! Just be aware that perhaps your child would like YOU to leave and he stays home! Wow, what a concept. Sometimes children just cannot keep up with schedules that move them away from routine and they become cranky and unhappy. Even though it might be next to impossible to have a routine, please be sure that the kids get enough sleep. Lazing around in pajamas playing with toys sounds really good to me!

Is it time to be thinking about a New Year's resolution? Maybe the resolution is to make no resolution at all, but just be aware of the joys you have in your life and be grateful for them. There is plenty of pressure to do more, be more, eat less, exercise often, say yes to all things, but then you leave yourself out of the mix. Perhaps it would be a good idea to sit back and find those things that make your heart sing and do them more often. What? Think of myself first? Yes, because if #1 is not taken care of properly, #1 cannot take care of numbers 2,3,4,5, and beyond. I know, thinking outside the box. It's kind of a neat place to be.
When we return in January, we will hit the ground running with Miss Kathy's music class, Fun and Games Galore, and ballet. Our ballet recital is set for Saturday, May 19 at 1:00 in Fellowship Hall. Put that on your calendar as a "must!" It is always so cute and our ballet dancers are fab!

Until then, enjoy your time with your children and extended family. It is a long time until next Christmas!
In joy and love,
Lorrie
---
Bulletin Covers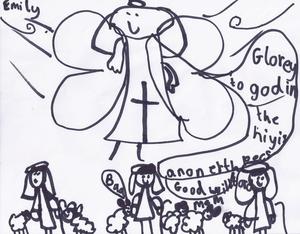 THANK YOU to Emily Samples for her artwork featured on the Christmas Eve bulletin covers. She did a beautiful job of showing the angel delivering the Good News to the shepherds!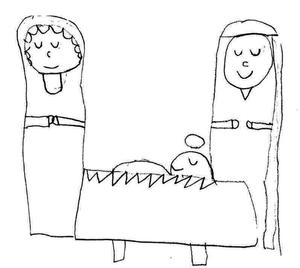 THANK YOU to Alex Smith for her wonderful artwork showing the manger scene. It was used as the bulletin cover on December 25th.
A combined service: 10:30 am



HOLIDAY OFFICE HOURS



Dec. 28 – 30: Office Open with Volunteers from
9:00 AM until Noon
Dec. 31: Office Open from 9:00 AM until
Noon for any end-of-year business
January 2: Office Closed
---
"Parenting Teens with Love & Logic"
offered by North Georgia Family Counseling Center

In three 2 hour sessions you will learn techniques to help you equip your teens with tools that will enable them to make wise choices throughout life.

Facilitator: Rev. Lynne Smith ~ NGFCC Minister of Education

Sessions meet Tuesdays 1/10, 1/17 and 1/24:
6:30 - 8:30 pm in the Hope House

Fee: $80 in advance, or $30 per session
(spouse attends for additional $30 to cover materials)

To register, please call 404-277-9351 or register at
www.edu.ngfccumc.org.
---
Please join with others in our church family in praying the intercessions named in worship last Sunday and during the week:
CONCERNS:
Anita Andrews
Mary Cofer
Megan's friend & family - father has cancer
Bill Taylor
---
News to Share?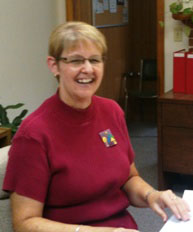 Do you have an article to include in next week's bulletin or newsletter?

Email these to Suzanne Foster or call the church office.
mtcarmelumc@mtcarmel-umc.org
5100 South Old Peachtree Road
Norcross, GA 30092
770-449-4498
www.mtcarmel-umc.org