In the Newsletter this Week:
From Pastor Cyndi

Lunch on Sunday: Newk's at the Forum

New Studies Beginning Soon

Church Conference: September 18

Women's Book Club: September 2

Special Office Hours: Sept. 5 - 7

UMW Day Circle Planning Meeting: September 13

Youth Collect Food for NCM: September 18

Monastery Trip Planned

UMW offers Safe Sanctuary Training: September 26

Youth Newsletter

Kid's Corner

Other Events You Might Want to Attend

NCM News: Bowling to Help Others

Prayers / Thanksgivings

Ways to Make a Donation
---
Churches Do Strange Things
When we were visiting our son Matt and daughter-in-love Cynthia for Christmas, there was no nearby United Methodist Church. So instead, I worshipped at a nearby Episcopalian church in downtown Bar Harbor.
I arrived a few minutes early, because I wasn't sure where to go. The people were welcoming, and the service structure was familiar, a mix of scripture and Christmas carols. With all the familiar prayers and hymns, it felt like "home." Until the end of the service, that is.
That's when the congregation did something that I had never experienced in a church.
The service ended, and everyone remained in their seats. The minister, also a first-time guest, went to the church doors expecting to shake the hands of departing people, but no one left.
I sat for a few minutes in the silence, waiting for something to happen. But everyone just sat in their pews.
I sat a bit longer. No one moved.
Finally I slipped out the rear. I asked the minister if they were waiting for guests to leave in order to begin a church meeting, but she didn't know of anything after the service. She was as baffled as me.
Later, I thought about other times when I have been reluctant to leave an event. Maybe you've been at a cliffhanger of a football game in which the team pulled off a win in overtime. You just want to stay in the stands, talk about every play, and treasure the moment a little longer.
I think that's what was going on in that Bar Harbor church. They treasured the moment of worship, and wanted to extend and cherish the time with one another and with God.
This Sunday we will read the creation story—it's likely to be on page 1 of your Bible. This first scripture lesson reads like a poem or hymn, a verse for each day, and concludes with God resting on the seventh day.
Resting on the seventh day wasn't God collapsing in exhaustion. Rather, God intentionally set aside a day for and enjoying the places, plants, creatures and people of creation.
This weekend is Labor Day weekend, and I hope those of you who are travelling will have safe travels. But even more, whether at home or away, I hope that you make time to worship with others. We need these weekly times of communion with God. It's how we were made!
I hope to see you this Sunday,
---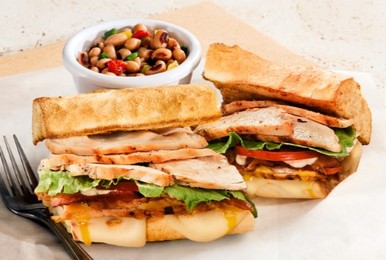 Do You have Lunch Plans on Sunday?
If not, and you'd like to have lunch with Mt. Carmel friends, plan to meet after the 11:00 service (about 12:15) at Newk's Soup & Sandwich Shop at the Forum! (A few doors down from Trader Joe's.)
They have awesome salads too, and scrumptious mac and cheese!
See
Wynne Buran
with any questions.
---
New Small Group Studies Beginning Soon
Sticky Faith
This is a study led by Pastor Cyndi addressing the concern of raising children and youth to have faith as adults. There will be an Introduction to the class on Sunday, Sept. 11 – 5:15 pm in Room 112/114, and classes will meet on Sundays at 5:15 pm, Oct. 2 – 30, in Room 112/114.
Brown Bag Study
Beginning on Tuesday, September 6 at 11:30 am in the Hope House, Pastor Cyndi will lead this study of the scripture for the upcoming Sunday worship service. Bring a bag lunch and a Bible to these weekly gatherings. See Pastor Cyndi or contact the church office with any questions.
Monday Night Study
This group, led by Steve Pearson, will begin meeting on Monday, September 12 at 7:00 pm in the Hope House.
We've asked Mt. Carmel's own Wynne Buran to pick out her favorite Derek Webb songs for us to discuss in their relationship to the Bible. If you like music, come join us ... all you need is YouTube access and a Bible!
---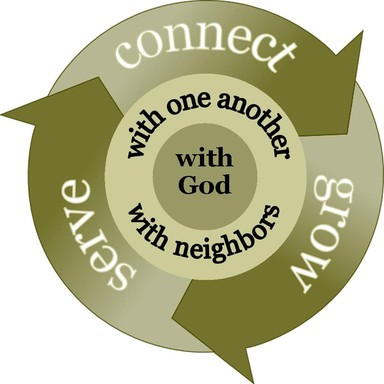 Church Conference: September 18
Our 2016 Church Conference will be held on Sunday, September 18th at 8:30 AM in the Fellowship Hall.
A light breakfast will be served at 8:00 AM.
Plan to attend to greet District Superintendent Rev. Dr. Doug Thrasher, hear reports of how Mt. Carmel has done in the past year, and plans for the future.
---
Women's Book Club: September 2
The next meeting of the Mt. Carmel Women's Book Club will be on Friday, September 2 at 7:00 p.m. in the Hope House.
This month's book selection is Ethan Frome, by Edith Wharton. All women are welcome!
---
Special Office Hours September 5 - 7
On Monday, September 5th, the church office will be closed for the Labor Day holiday.
On Tuesday and Wednesday, September 6 and 7, the office hours will be 9:30 AM - 1:30 PM. Please plan accordingly.
---
UMW Day Circle - Planning Meeting
The Day Circle of the United Methodist Women will have a planning meeting on Tuesday, September 13th at 10:30 a.m. They will meet in the Hope House to discuss programs and projects for the coming year.
The regular monthly meeting will be on the 3rd Tuesday of each month, also at 10:30 am in the Hope House.
Contact Annette Rogers, Margaret Crawford or the church office for more information.
---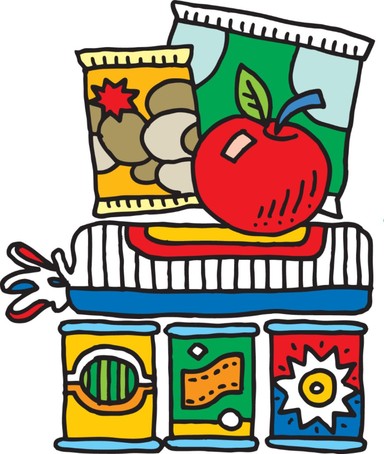 Youth will Collect Food for NCM: September 18
On Sunday, September 18th, between 5:30 and 7:00 p.m., the Mt. Carmel Youth will be collecting non-perishable food for Norcross Cooperative Ministry.
If you would like for them to stop by your house, please check the box on the back of the Connect Card in your Sunday bulletin or contact the
church office
.
---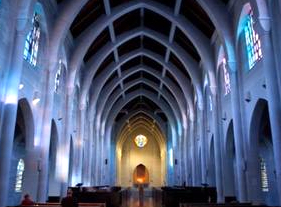 Monastery Trip Planned: Sept. 3
Pastor Cyndi and Ed invite you to join them for a few hours of rest during Labor Day weekend at the Monastery of the Holy Spirit in Conyers Ga.
We will leave Mt Carmel at 10 am on Saturday, September 3, take a picnic lunch and after the 12:15 worship service (lasts about 20 minutes), eat at the picnic area.
Ed is bringing his bike. (The monastery is a trailhead for over 30 miles of trails connecting the monastery to the Arabia Mountain area.) There's an outdoor stations of the cross, and the heritage museum is inspiring and lovely. Bring a journal or book and spend some time in the sanctuary in prayer.
Families with kids are welcome, there is lots to see and do. If you want to be part of a convoy or meet others there, please let
Pastor Cyndi
know.
---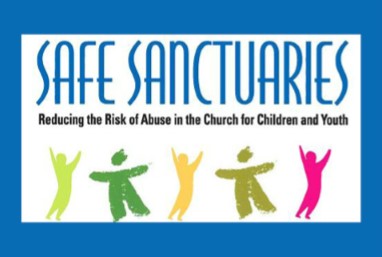 Safe Sanctuary Training
On Monday, September 26th at 6:30 p.m. in the Fellowship Hall, the United Methodist Women's Night Circle will offer a Safe Sanctuary training, led by Marianne Thompson, for ANYONE who needs to be certified or re-certified to work with the children and youth of our church.
Certification is good for 2 years for adults, 1 year for youth who work with children.
UMW members may want to attend, even if you don't work with children, since one of the UMW's focuses is ministry to support women and children.
Please RSVP to the
church office
by Friday, Sept. 23 so that adequate materials can be planned. Or call 770-449-4498.
---
Youth News
There will be no youth program on Sunday, September 4th since it is Labor Day weekend. Enjoy the holiday!
The Youth Group meets weekly on Sunday evening, beginning with dinner together at 5:15, followed by games, programs, worship and fun, ending at 7:30.
For the complete calendar of Youth events, click
HERE
to view the Youth Newsletter. Or you may contact Youth Director, Emily Thompson at
emily.mtcarmel@gmail.com.
---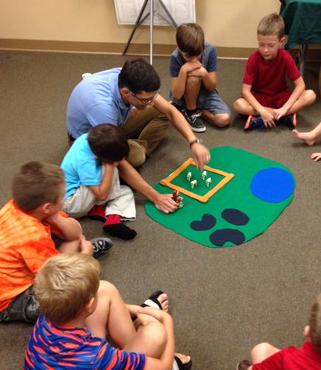 Kid's Corner
Sunday School
Congratulations to the 3rd graders who received Bibles on Sunday: Ethan Kilmer, Alexander Miller, John Michael Sengbusch, and Alexa Whitlow!
The 3rd - 5th graders will use the "Getting to Know the Bible" curriculum in the fall Sunday School classes.
Sunday School begins after the Children's Sermon at the 9:30 Worship Service. We h
ope you can join us!
---
Other Events You Might Want to Attend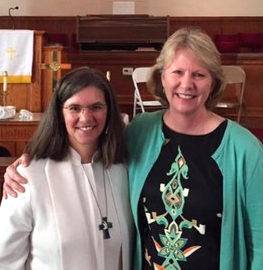 Installation of Bishop Sue Haupert-Johnson
The Service of Installation of Bishop Sue Haupert-Johnson as episcopal leader of the North Georgia Conference will be held Sunday, September 18, at 4 p.m. at Peachtree Road UMC in Atlanta.
The special service is a time for our Annual Conference to gather for worship and to welcome Bishop Haupert-Johnson and her family and to give thanks for her assignment to the North Georgia Conference. The service will be followed by a reception.
Childcare will be provided for children ages 6 weeks to 8 years old during the Service of Installation. To make childcare reservations, email eveningchildcare@prumc.org. Deadline for reservations is Wednesday, September 14, at 5 p.m. Childcare will open at 3:45 pm.
Bishop Haupert-Johnson ("Bishop Sue") was elected bishop by the 2016 Southeastern Jurisdictional Conference and was assigned to the North Georgia Conference by the SEJ Committee on Episcopacy. She begins her four-year term in North Georgia on September 1.
(See more about Bishop Haupert-Johnson
HERE
.)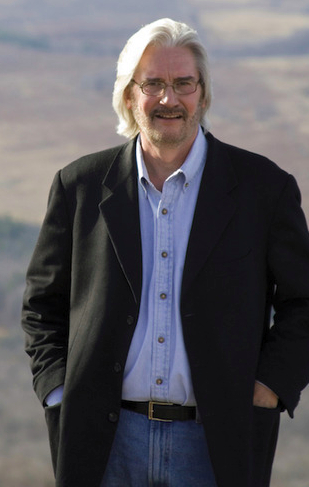 Leonard Sweet at Cumming UMC
Leonard Sweet is a scholar of USAmerican culture; a semiotician who "sees things the rest of us do not see, and dreams possibilities that are beyond most of our imagining;" and a preacher and best-selling author who communicates the gospel with a signature bridging of the worlds of faith, academe, and popular culture.
He will be at Cumming UMC for a 3-Day Event, Friday - Sunday, September 16th - 18th.
See details of this event
HERE
.
If you would like to attend or want more information, please see Pastor Cyndi.
---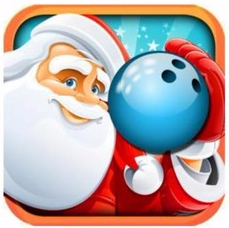 Strikes, Spares & Santa for a Cause!
Norcross Cooperative Ministry invites you to join them, along with Team Elf, for an afternoon of bowling on Sunday, October 2 from 12:30 - 5:30 at Slingshot Entertainment, Norcross.
All proceeds from this event will benefit the Christmas program at NCM. Every child deserves to share the JOY of Christmas!
Last year NCM helped 880 families with over 2700 children at Christmas - each receiving toys & gifts, hoodies and gloves, and a gift card for a holiday meal.
You can help this happen again this Christmas!
For more information, go to:
---
Prayers and Concerns
Please join with others in our church family in praying our concerns and thanksgivings this week:
Prayers and Concerns
Family of Dawn Seigler's friend Jack who died on Sat.
Jacque Tapley: back problems
The Fouts' friend Frank: seriously ill with meningitis
Sherry Blackwood's cousin Lee: double mastectomy at 35 years old
Family of Posey family friend Eric: killed in auto accident
Cynthia Currence: beginning new job
Lisa Grogin: inner ear surgery on Wednesday
Christy Richmond: safe travel to Florida
Jeanne Manget: her nieces & nephews - death of their father
George Hunter's mother in the hospital
Flood victims in Baton Rouge, LA
For Mt. Carmel - church and congregation
Thanksgivings
Happy Birthday to Pastor Cyndi and to

Jackson Smith!
---
Ways to Make a Donation Electronically
Thank you for your support of Mt. Carmel!
There are many ways to give: You may use a Debit Card, Credit Card, or PayPal, o
r you may make
an automatic electronic funds transfer on a
one-time or recurring basis.
Click
HERE
to give electronically.