In the Newsletter this Week:
A Note from Reverend Michael
Name tags Please!
Youth Sunday / Lunch: July 9
Women's Book Club: July 7
Family Trip to Stone Mountain: July 8
NCM Needs
Thank You for the Summer Lunch Help!
Trip to Gwinnett Braves Game: July 20
Youth News
Preschool Consignment Sale
Prayers / Thanksgivings
Ways to Make a Donation
---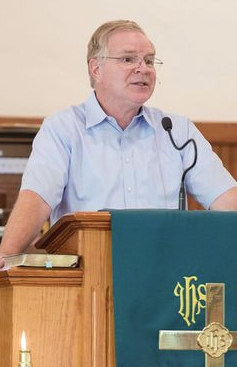 A Note from Rev. Michael
Came across this thought today and wanted to share it with you:
" What is happening to our world?," some ask.
ISIS is inspiring terrorism around the globe; North Korea is advancing its nuclear weapons capabilities; the European Union is fracturing; China's military reach is expanding; violence at home seems to be escalating.
But the world is no more fallen today than it was last year. And Jesus is no less powerful than he has ever been. He warned us, "In the world you will have tribulation." But then he added, "Take heart; I have overcome the world."
It's vital that we see our world through a biblical lens, that we view temporal events in light of eternal truth. I encourage you in troubling times to remember what matters most: God loves us personally and passionately. "The steadfast love of the LORD never ceases."
Blessings,
Rev. Michael
---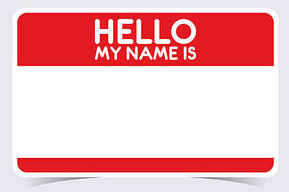 Name Tags Please!
For the next few Sundays, everyone is asked to please wear a name tag with your full name to help Rev. Michael and Karen get to know us all.
Adhesive name tags and pens will be available at the back and front entrances of the church. Thank you!
---
Youth Sunday: July 9 - 10:30 AM
Plan to be here as the Mt. Carmel Youth lead the service, serve Holy Communion, and share their mission trip experiences serving the people in Blackfeet Nation, Montana.
There will also be a Quesadilla Lunch provided by the Mt. Carmel Children's Ministry after the Youth Sunday service. Donations are appreciated and will benefit our children's department.
---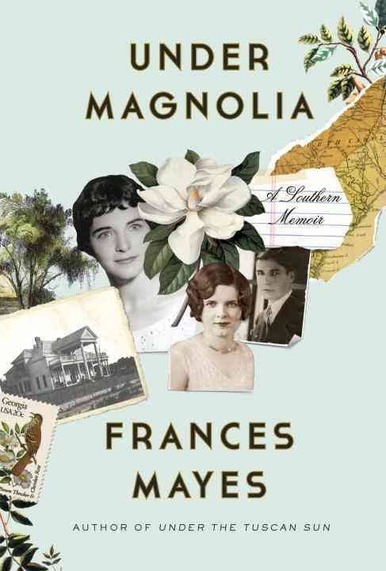 Women's Book Club
The Mt. Carmel Women's Book Club will meet on Friday, July 7th at 7:00 pm at the home of Chris Bolton.
All women are invited to attend for light refreshments and discussion of this month's book, Under Magnolia: A Southern Memoir, by Frances Mayes.
---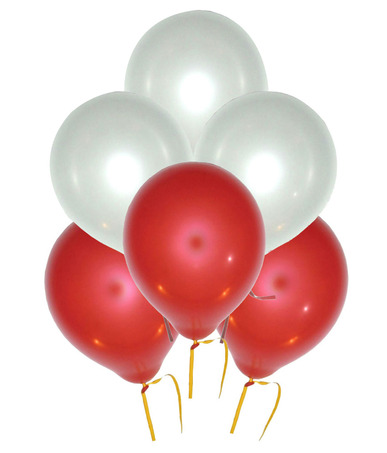 Family Trip to Stone Mountain: July 8
Bring your blanket or chairs and join in the fun at the Stone Mountain Laser Light show on Saturday, July 8.
We will have our spot on the lawn marked with red & white balloons at 5:00 p.m. Admission to the park is $15, but then the Laser Light Show is free. You can bring your own food or purchase food at several venues around the lawn.
Plan now to enjoy this evening with your Mount Carmel Family. See
Gail Bolton
with any questions.
---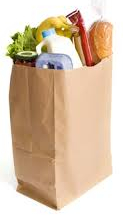 NCM Needs
Norcross Cooperative Ministry depends on our help to assist those in need all year, but right now and throughout the summer they will particularly need:
jelly (in plastic bottles or jars)

canned chicken

macaroni & cheese

canned fruit

cereal

peanut butter (in plastic jars)

meals in a can (Spaghettios and Chef Boyardee Ravioli are examples)
And please remember to check the expiration date to ensure that we're donating products that can be used!
Thanks,
Christy Richmond - Mt. Carmel's NCM Representative
---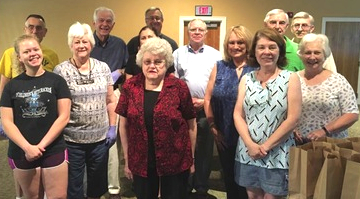 Thank You for the Summer Lunch Help!
Joanne Ragon and MUST Ministries would like to thank everyone for your participation in the Summer Lunch Program last week!
We were able to deliver 200 lunch bags each day for children who would normally receive free or reduced priced lunches at their school.
Whether you donated food, came and worked tirelessly one or more days, or both, it was greatly appreciated!
---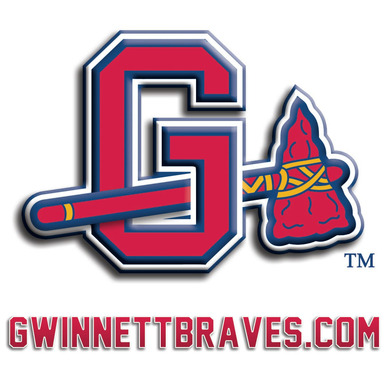 Trip Planned to Gwinnett Braves Game:
July 20
The United Methodist Men are sponsoring an outing to see the Gwinnett Braves on Thursday evening, July 20. The Braves will play the Indianapolis Indians at 7:05 pm.
This outing is open to all church members, families, couples, etc. A 40 person upper deck area has been reserved along the 3rd base line.
UMM is sponsoring the first 20 persons who sign up. After that, tickets will be $25 per person. This event does NOT include your meal, only the entrance ticket.
There is a signup sheet in the back of the sanctuary. It will be first come, first served. Plan to car pool if possible. There is a $5 per car parking fee at Cool Ray Field.
---
Youth News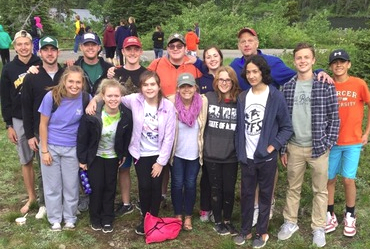 Photo from Mission Trip to Montana!
Everybody is encouraged to attend the Youth Sunday service on July 9th! If you're participating, please arrive at 8:45 a.m. for a run through!
Youth Dinner and Program will happen as usual that afternoon
with dinner at 5:15 in the downstairs youth hall, followed by programming, fun and worship until 7:20.
For more information, see the Youth Newsletter
HERE
, or contact Youth Director
Emily Thompson
.
---
Preschool Consignment Sale in the Fall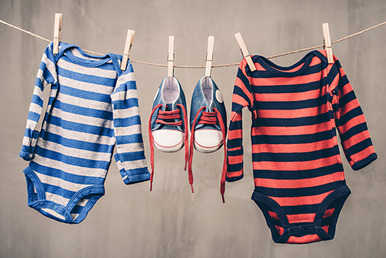 The Mt. Carmel Preschool will participate in a consignment sale this September and they need our help!
The sale will be at Christ the King Lutheran Church in Peachtree Corners and will include children's items as well as household things.
If you are cleaning out closets before we head back to school and have children's fall/winter clothing, shoes, sports equipment or toys, or any household items you are getting rid of, we would love to take it off of your hands!
All proceeds benefit the Preschool. Last March we made almost $1,000 at the consignment sale and we are hoping to do the same in September!
Just bring your donated items into the church office any weekday this summer and we will take it from there. I can also provide you with a receipt for your taxes next year.
Thank you!
---
Prayers and Concerns
Please join with others in our church family in praying our concerns and thanksgivings this week:
Prayers and Concerns
Family of Rev. Brian Davis who died last Friday
Cynthia Currence: the poor in DRC & Rwanda, also for her daughters & granddaughter
Sarah O'Leary's grandmother: broken femur & worsened memory loss after surgery
For our country
Sherry Blackwood's friend Sonya: risky medical procedure on Monday
Karen Martin: cancer / chemo treatments
Dorothy Edwards' friends Ann& Sara - illness
Joy Pakalapati's friend Marnette - ill
Ignatius' friend Puulia Pere: - health issues
Steve Riviere's friend Donny: kidney problem
Johnny Carroll's friend Jim - stage 4 lung cancer
Lane Shutt: more medical tests
Ignatius' friend Saila Hanninen: 35 yr. old / stage 4 lung cancer - never smoked
Thanksgivings
Katrina Stone's son moving back home
Jeanne Manget's daughter getting married on Saturday
Cynthia Currence: for safe travel and to be back home
Visitors at church this week
Carl & Joan Garner's 46th anniversary
Blackwood's grandchildren visiting for 3 weeks
Pekka Ignatius' father doing well after stints put in place
Isabel Waller back from China - her mother is doing well after surgery
---
Ways to Make a Donation Electronically
Thank you for your support of Mt. Carmel!
There are many ways to give: You may use a Debit Card, Credit Card, or PayPal, o
r you may make
an automatic electronic funds transfer on a
one-time or recurring basis.
Click
HERE
to give electronically.
Every week:
Prayers
Worship this week
Birthdays and Anniversaries
Save the Date
Counseling Center
Norcross Cooperative
---
Sunday's Lessons
Selections chosen by the
Mt. Carmel Youth
---
Birthdays this week:
Alex Pittman
Danielle Tuthill
Elizabeth Crawford
Elizabeth Sigmon
Deb Pittman
Sandra Merriman
Spencer Grogin
Alex Smith
Shelia Trentini
Anniversaries
this week:
Mark & Connie Bagwell
Carl & Joan Garner
Dan & Sandra Merriman
James & Diana Nishimuta
---
Save the Date
NO CHOIR OR 9:30 PRACTICE THIS WEEK:
JULY 5
WOMEN'S BOOK CLUB
JULY 7 - 7:00 PM
CHRIS BOLTON'S HOME
STEWARDSHIP PLANNING MEETING
JULY 8 - 2:00 PM
CURRENCE HOME
FAMILY TRIP TO STONE MOUNTAIN LASER SHOW
JULY 8 - 5:00 PM
MEET AT STONE MTN. LAWN
YOUTH SUNDAY
JULY 9 - 10:30 AM
LUNCH BY CHILDREN'S MINISTRY - 11:30 AM
9:30 MUSICIANS PRACTICE
JULY 12 - 7:00 PM
SANCTUARY
(NO CHOIR PRACTICE IN JULY / 9:30 PRACTICE MOVED TO 7:00 EACH WEEK IN JULY)
YOUTH RAFTING / CAMPING
JULY 15-16
SUNDAY SERVICES
JULY 16 - 9:30 & 11:00 AM
SANCTUARY
PRESCHOOL SUMMER CAMP
JULY 17 - 20
9:00 AM - 1:00 PM
CONNECT TEAM MTG.
THURSDAY, JULY 20
5:30 PM - HOPE HOUSE
TRIP TO GWINNETT BRAVES
JULY 20
GAME TIME - 7:05 PM
COOL RAY STADIUM
KIDS CAMP-OUT AT CHURCH
SAT. - SUN. / JULY 22 - 23
5:30 PM - FELLOWSHIP HALL
YOUTH TO STONE MOUNTAIN
JULY 29
BLESSING OF THE BACKPACKS
AUGUST 6 - 9:30 & 11:00 AM
SANCTUARY
HOST FAMILY PROMISE
AUGUST 6 - 13
C.O.M. PLANNING RETREAT
AUGUST 19 - 10:00 AM
ROOM 112/114
HOMECOMING
AUGUST 20 - 10:30 AM /
POTLUCK LUNCH
12:00 PM
FIRST DAY OF PRESCHOOL
AUGUST 28 - 9:30 AM
---
Norcross
Cooperative
Ministry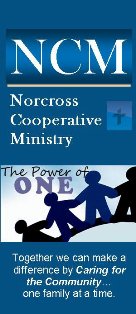 As one of the founding churches of NCM, we encourage your support assisting those in need in our area.
Donations of non-perishable food may be left in the NCM tub in the church foyer, and checks made to the church and marked for NCM may be dropped into the offering plate or by the church office.
---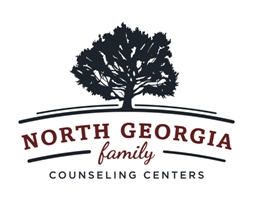 Family Wellness
through Counseling,
Education and Research
Mt. Carmel proudly supports the North Georgia Family Counseling Center.
5100 S. Old Peachtree Rd.
---
Share your story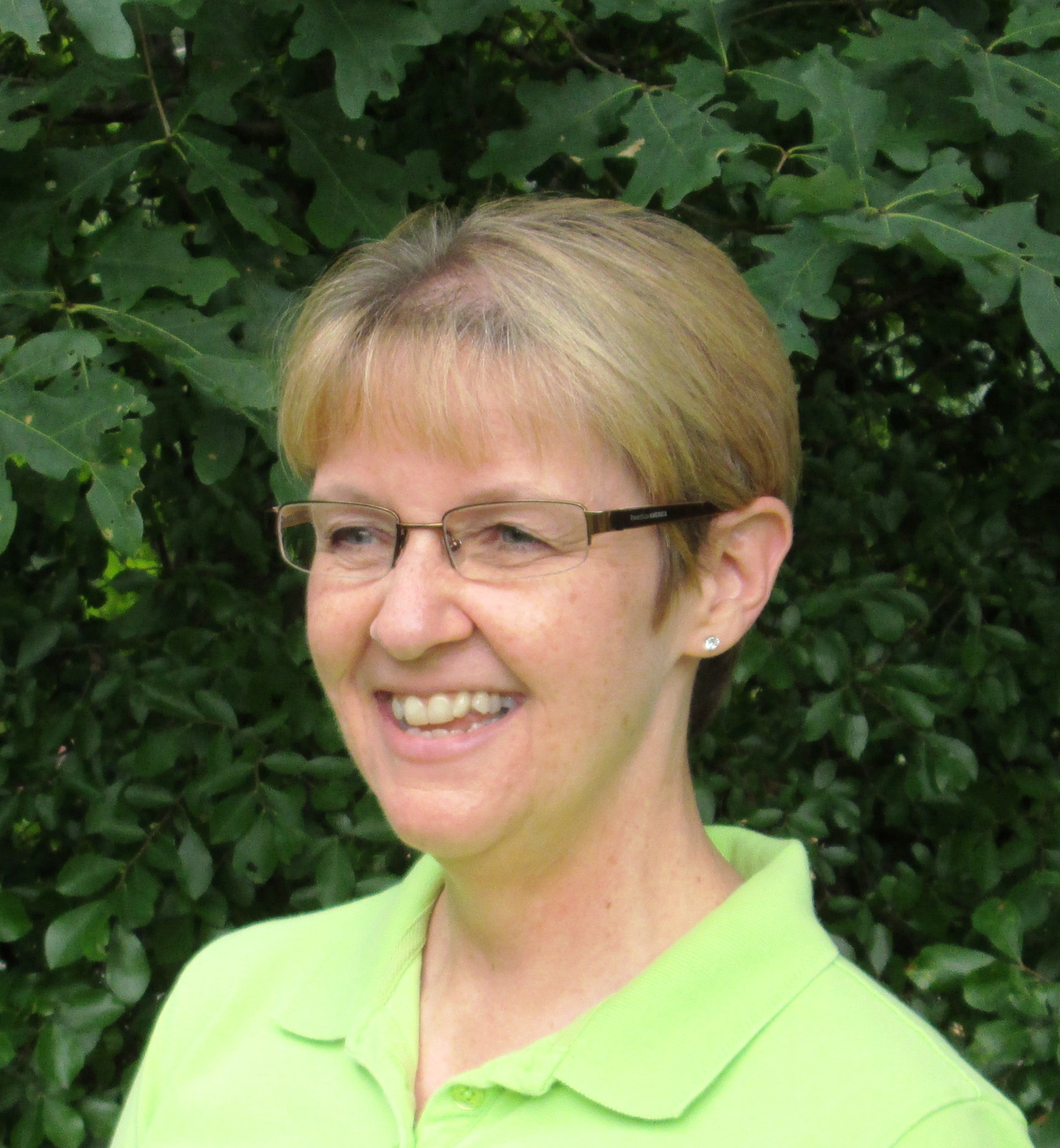 Do you have an article to include in next week's bulletin or newsletter?
Email these to
Suzanne Foster
or call the church office.