In the Newsletter this Week:
From the Pastor

BBQ and Sweet Shop Thank You!

Church Conference Review

New Conference Office Opens

Children's Ministr

y

NCM Month: October

Women's Book Club: October 9th

Women's Fall Retreat: October 16 - 18

Youth to Collect Food for NCM: October 18

UMW Sunday - 10:30 Service: October 25

Soup & Salad Lunch - 11:30 October 25

Fall Festival & Trunk or Treat: October 28

Coffeehouse: November 6

Silent Auction: November 22

Prayers / Thanksgivings

Ways to Make a Donation
---
Pink Please!
When I taught at LSU and Mizzou, for large classes I usually wrote two exams, with slightly different numbers or multiple choice orderings. One set would be printed on pink paper and the second set on white paper.


This helped with cheating. Why bother looking at a neighbor's answers when it is obvious their exam is different?


To my surprise, students would fall over themselves, scrambling for seats with pink exams. They had heard of studies showing that exam performance is better when exams are printed on pink paper. They explained that the color pink is soothing and restful; they would perform better if relaxed.


Students practically pushed one another down, shoving for pink exams in hopes of a slight competitive edge. The student who could not remember that alpha was a measure of performance CLEARLY remembered that "last exam you started this row with white, give us pink this time!"


It's interesting to think about which things we give our energy and time. I've seen people go to extraordinary efforts to put together a vacation. Maybe you have had one of those vacations that takes about twenty exasperating texts, frustrating emails, and frantic phone calls to arrange flights so that everyone arrives at the same city at the same time.


I remember how my grandmother would cook all day on Saturday for our Sunday dinner. It was important to her that this meal would be the highlight of the week. More often than not, there were biscuits, mom's favorite chocolate cake with chocolate ice cream, green beans for my sister, and my favorite vegetable, summer squash.


Even more important to Grandmama was that everything would be complete on Saturday. She wanted to be able to worship on Sunday, to be fully present without wondering what was next. The whole day would be a Sabbath, a time to be present to God.
She knew that preparing ahead of time was necessary for any good things.


My students never appreciated when I said something like that to them—that preparing ahead of time was more important than whether the exam is on pink paper.
This Sunday in worship we will read the Ten Commandments. You can dance to the Ten Commandments boogie HERE. Or better yet, prepare for the day in some way, so that there is time to rest and worship God. There is no higher priority.
I'll see you in church on Sunday,
---
Fall Sweet Shop & BBQ - Thank You!
As Sweet Shop Chair of the UMW, I wish to personally thank all those who contributed delicious sweets for the event this past weekend and to those who worked on Friday and Saturday selling the goodies!
The teams worked inside and outside on Friday due to the rainy conditions, but braved the weather to sell outside only on Saturday.
I am very proud to report another banner record for our results, enabling us to give generously to local and worldwide missions. Thanks also to all who purchased the donated sweets to allow us to achieve these results and support these worthy causes.
Vicki Walden
------------------
And from the Men's Ministry Team - Thank you to everyone who helped with prep during the week, as well as with serving and sales on Friday and Saturday.
It was a successful BBQ, despite the questionable weather!
---
Church Conference Review
Thank you to everyone who helped with and attended our Annual Church Conference last Sunday. It was good to have our District Superintendent, Dr. Doug Thrasher join us and to hear how we did in 2015, as well as plans for 2016.

A special note was shared by Carl Garner that records of some of the very early church conferences held at Mt. Carmel can be found in our History Room at the back of the sanctuary.
These date back to the times when several churches sometimes met together for these meetings. When you have a few extra minutes, you might want to take a look at these records, as well as other interesting bits of Mt. Carmel's history!
---
New North Georgia Conference Offices are Open for Business!

The North Georgia Conference offices have officially moved!
While we will miss having the Conference offices located so close to us at Simpsonwood Retreat Center, they are now much more centrally located to serve the churches in all of North Georgia.
And if you should stop by, you will still feel right at home as you are welcomed by the "Jesus Doors" that have been moved from the main building at Simpsonwood!
The new Conference address is:
United Methodist Center
1700 Century Circle, NE
Suite 100
Atlanta, GA 30345
678-533-1399
www.ngumc.org
---
Children's Ministry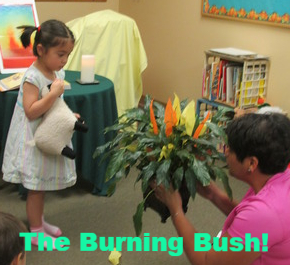 Sunday School
This week we study the Ten Commandments as told again to the people of Israel by Moses when he is an old man and their journey to the promised land is almost over. He is reminding them about God and his love, but also how to live in this new land.
We also are reminded how to live. God has made a covenant to love and respect us and we respond to this covenant by loving and respecting him.
Christmas Musical
During Sunday School we are beginning to practice the music for our Christmas play. I have a CD for each family so you can sing along in the car and at home. Parts will be given out on Oct. 18th.
Save the Date
Fall Festival: Oct. 28 from 4:30 PM til 7:00 PM
Free Hot Dogs, games, moonwalk, cemetery scavenger hunt and Trunk or Treat. Everyone is welcome!
Director of Children's Ministry
---
October is NCM Food Drive Month!

While we try to donate to Norcross Cooperative Ministry all year, it is especially important that we remember them in October and April. Those are the months that Mt. Carmel is signed up specifically to collect food and monetary donations for NCM.
Please remember to put a few extra non-perishable foods in your cart each week for NCM, or make a monetary donation in the church offering plate, marked "NCM."
Thank you for helping those in need in our community.
---
Youth Collect Food for NCM: Oct. 18

The youth are at it again, collecting food for the Norcross Cooperative Ministry. We will be headed to houses looking for these items on Oct 18th during the time of youth (5:00-7:30).
If you'd like us to come by your house, please check the box on the Connect Cards in your Sunday bulletins, or email the church at
office@mtcarmel-umc.org
and they will let us know.
If you wish to donate food, here are the most needed items:
• Canned meat: chicken, ham, Spam, Treet, roast beef, salmon, tuna

• Peanut butter & jelly (in plastic jars)
** Please no out-of-date food!!
If you wish to donate personal care items, here are the most needed:
• Baby diapers (sizes 4, 5 only)

• Tooth brushes (adult & kids)
Thanks for your donations that are soon to come!
---
UMW Sunday: October 25 - 10:30 Service

Mark your calendars for our next
10:30 Only Worship Service
which will be led by the women of the church!
This service will feature guest speaker Beth Ellison. Beth is a Berkeley Lake resident who is currently serving as Assistant Director of Student Services for Belhaven University's Adult and Graduate Studies program. She has served in staff positions at numerous United Methodist churches and is married to Rev. Jim Ellison.
We look forward to having her with us on October 25th.
---
Youth Sponsor Soup & Salad Luncheon: Sunday, October 25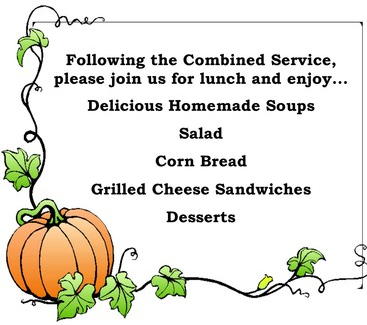 Donations accepted to benefit
Mt. Carmel Youth Missions
---
Fall Festival & Trunk or Treat! October 28

The Fall Festival will begin at 4:30 on Wednesday, October 28th with games, a moonwalk, a hayride, and a cemetery scavenger hunt! There will also be free hotdogs, followed by "Trunk or Treat-ing" in the parking lot.
Mark your calendar and get your costume ready!
We also need volunteers to help and to provide cars with decorated "trunks" and candy! Please check the back of the Connect Card in your Sunday bulletin if you can help.
---
The Fall 2015 Coffee House is Coming!
If you have been at Mt. Carmel for a while, you will remember our "Coffee House" where we had musicians come to the downstairs fellowship hall and give a concert while we served coffee, tea, sodas and some homemade baked goods.
GOOD NEWS – We have decided to start the Coffee House again on a quarterly basis!
Our kick-off Coffee House will be on Friday, November 6th. The entertainment will be provided by our very own Georgia Gospelites.
The doors will open at 7:00 PM and the music will begin at 7:30 and go until approximately 9:00 PM.
We hope you will "save the date" and come and enjoy some great music, good food and drinks and some neighborhood fellowship!
---
The Transformer's Sunday School Class is At it Again ... Silent Auction Nov. 22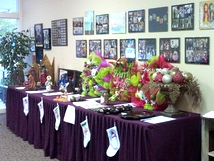 Our silent auction fund raiser was so successful last year (thanks to all of you), we have decided to do it again. We have decided to have another silent auction this year, on November 22nd, the same day as the Men's Ministry Church-wide Thanksgiving dinner. This year, we have decided to raise money for World Vision and Family Promise of Gwinnett (a world outreach and a local charity.) The funds will be divided 50/50 for each of these worthwhile causes.
For more information on
World Vision
or
Family Promise
, please visit their websites, see previous newsletters, or contact the
church office.
In order for us to make this fund raiser successful, we need YOUR HELP. We need donations of goods, services, gift cards, furniture, antiques, etc., or if you are "crafty," hand-made items are very popular and welcome!
If you are thinking about cleaning out some closets or the basement, please hold on to any items you think might sell in our auction. We will have people available to make pickups of larger items closer to the auction time. Then, we will need you to come and "shop" the donated items on Sunday, November 22nd

.
THANK YOU for helping us help others!
---
Prayers and Concerns
Please join with others in our church family in praying our concerns and thanksgivings this week:
Prayers
Peace in the world
Jenny Jensen's friend: Elizabeth - in hospice care
Klinetob's friends: Tim & family - he has brain cancer / Keith - mentally ill young man - struggling
Bagwell family friend: Patsy - cancer for 2nd time
Melanie Bagwell's friend: Val - depression - unemployed for almost a year
Christine Werdebaugh: James - chemo & radiation for 6 more weeks
Shooting victims & families
Refugees, floods, Syria
Michelle Hammond's neighbor: divorce
Lila Hunter's friend: high risk pregnancy
Maxine Follmer: nephew leaving college - will live with her for a few months
Jacque Tapley's brother: dealing with chronic pain
Bill Posey: cellulitis infection in his hand
Kevin Hinson's brother & family: death of his brother's wife - Kevin traveling to Texas
Donna Riviere's friend: Amy - breast cancer - has 3 young children
Thanksgivings
For successful BBQ and Sweet Shop - volunteers
Jeanne Manget's niece had a baby girl
Katrina Stone: her family enjoyed the BBQ at a family gathering
Steve Riviere: thanks to UMM for supporting him in fundraising for MS
Andy Loftis: back in church after surgery - appreciates the care of church members
Steve Pearson: finding an affordable car
JoAnn Weathers: for new friend Shirley and for Marilyn McGee's birthday
Lisa Long's son Cameron's birthday
Pekka Ignatius' family visiting from Finland
---
Ways to Make a Donation Electronically
Thank you for your support of Mt. Carmel!
There are many ways to give: You may use a Debit Card, Credit Card, or PayPal, o
r you may make
an automatic electronic funds transfer on a
one-time or recurring basis.
Click
HERE
to give electronically.
Every week:
Prayers
Worship this week
Birthdays and Anniversaries
Save the Date
Counseling Center
Norcross Cooperative
---
Sunday's Lesson
This week in worship the lesson will be:
Deuteronomy 4:5-8, 5:1-21, 6:4-9
---
Birthdays this week:
Max Proels
Alice Porterfield
Harlee Nichelson
Tom Cooper
Jim Alesi
Anna Whitlow
Forrest Whitlow
Kathy Atkins
Leah Bendig
No anniversaries this week.
---
Save the Date
OCT. 7 - 7:00 PM
CHOIR ROOM
9:30 MUSICIANS PRACTICE
OCT. 7 - 8:30 PM
SANCTUARY
OCTOBER 9 - 7:00 PM
CHRIS BOLTON'S HOME
CONNECT COMM. MTG. (FORMERLY EVANGELISM)
YOUTH HALLOWEEN PARTY
OCTOBER 25
FALL FESTIVAL / HOT DOGS / TRUNK OR TREAT
OCTOBER 28
BEGINS AT 4:30 PM
ALL SAINTS SUNDAY /
DAYLIGHT SAVING TIME ENDS
NOVEMBER 1
CATACOMBS COFFEEHOUSE
NOVEMBER 6 - 7:00 PM
LOWER FELLOWSHIP HALL
SPECIAL FLOWERS FOR VETERAN'S DAY
SILENT AUCTION FUNDRAISER
NOVEMBER 22 - ALL DAY
FELLOWSHIP HALL
CHURCH THANKSGIVING DINNER
THANKSGIVING HOLIDAYS / CHURCH OFFICE CLOSED
---
Guest Password
If you need to access the internet in one of the church buildings, you will need to sign in using a Guest Password.
The current password is: barbecue
---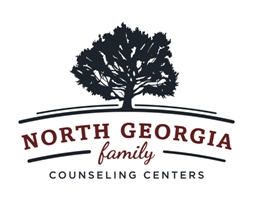 Family Wellness
through Counseling, Education and Research
Mt. Carmel proudly supports the North Georgia Family Counseling Center.

678-242-9355
ngfccumc@gmail.com
www.ngfccumc.org
---

As one of the founding churches of NCM, we encourage your support assisting those in need in our area.
Help with the most urgent needs.
---
Share your story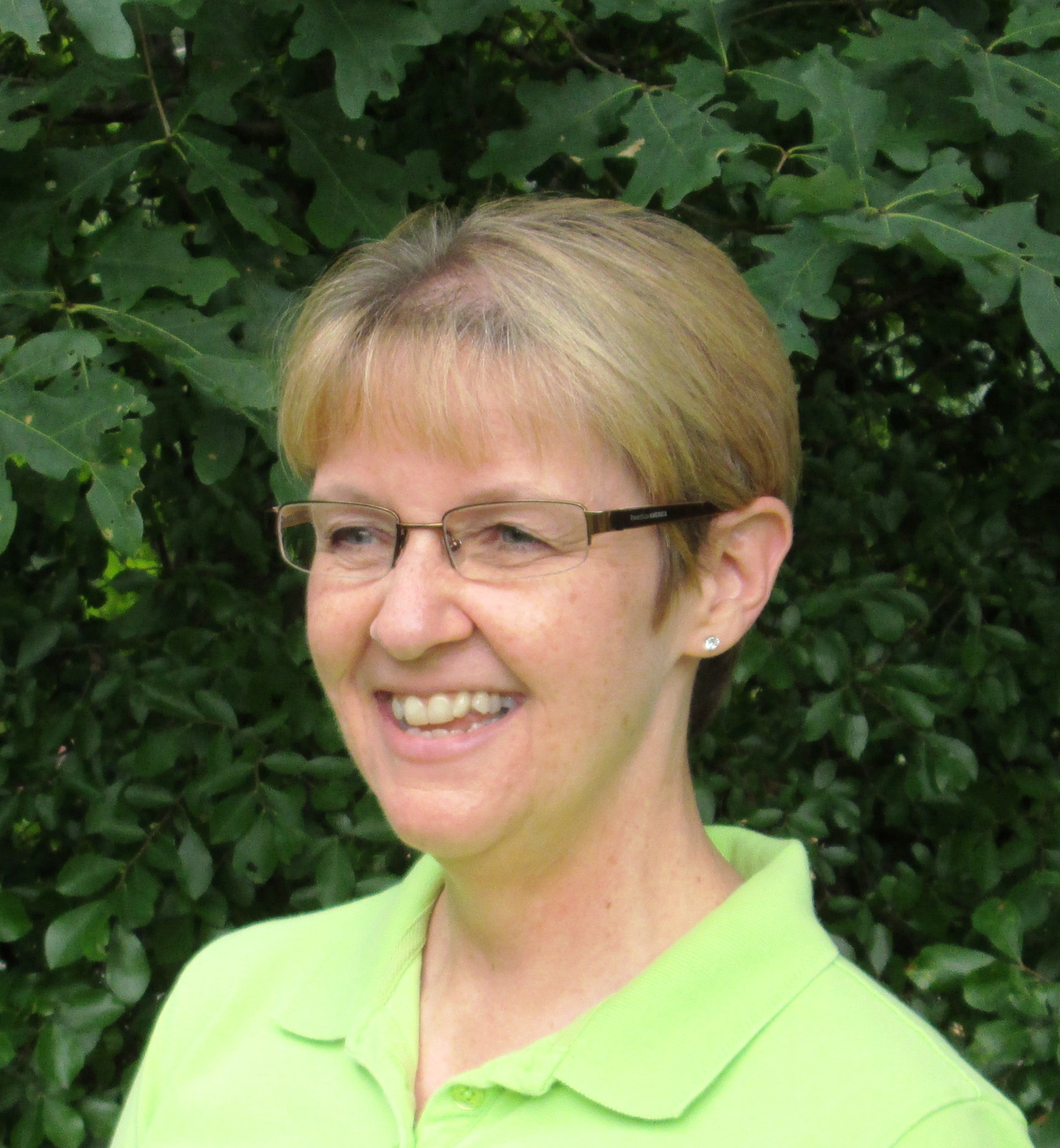 Do you have an article to include in next week's bulletin or newsletter?
Email these to
Suzanne Foster
or call the church office.