In the Newsletter this Week:
From the Pastor

Fall BBQ and Sweet Shop: October 2 and 3

Church Conference: October 4 at 12:15 p.m.
Blessing of the Animals: October 4 at 5:00 p.m.

Children's Ministr

y

NCM Month: October

Women's Book Club: October 9th at Chris Bolton's Home

Women's Fall Retreat: Oct. 16 - 18

Youth to Collect Food for NCM: Oct. 18

Coffeehouse: November 6

Silent Auction: November 22

Outreach Opportunity: Homework Club

Grief Share Support Group at Simpsonwood UMC

Prayers / Thanksgivings

Ways to Make a Donation
---
A Vision at Church Conference
This Sunday is our church conference. You are invited to be part of this celebration of how together we have served
God through the ministries of Mount Carmel UMC.
One item that is new will be the proposal of a new vision statement for Mount Carmel. Like other United Methodists, our mission is to make disciples of Jesus Christ for the transformation of the world. The new vision is:
Vision Statement: At Mount Carmel UMC

this mission is fulfilled through

life transforming relationships with God, with one another, and with neighbors.

Because our vision is one of God transforming through relationships, we emphasize the following goals:

Connect. Grow. Serve.
As I noted in previous newsletters, this vision reflects the stories of people at Mount Carmel. You have told stories of people coming to Mount Carmel and finding forgiveness and peace. In this community of kindness, people have opened themselves to God's healing.
In your stories, you told of people who brought you to church, led your youth group, welcomed you, and called you by name. There was a person who prayed for us, taught us, showed us… There was a person who cared enough to share how God was part of their own life.
In a mysterious way, through friendship and encouragement, we connect people with God. We help one another grow in this relationship with God. We help one another discover and live out God's calling on their lives. The best gift we can offer anyone is help in their relationship with God.
How does this vision help us to make decisions?
First, it emphasizes God is at the center of all we do. There are many good things that we can do as a church. But the church is more than a country club or even a service organization. When evaluating ministries, we ask first how does the ministry help people to connect and grow in their relationship with God? This turns the focus from us and our own desires to God.
Second, the emphasis on relationships means that we expect God to bring transformation through us. We help one another grow in relationship to God when we affirm someone's spiritual gifts and ask someone to take a step of faith in using this gift. We grow in our relationship with God when we practice forgiving one another and we help one another apply scripture to our everyday lives.
Third, the emphasis on neighbors reminds us that it's not just about us! We are put in this place, 5100 S Old Peachtree Road, for the benefit of our neighbors nearby, as well as for those in the neediest parts of the world. God always blesses in order that we might be a blessing to others—but this means that we are attentive to our neighbors, and look for ways to meet them and build relationships.
This vision suggests that the church is to be a training ground for healthy relationships and individual ministry. We create a safe atmosphere to practice serving and leading.
We are a friendly church. Yet setting a priority on relationships means that even more important than being friendly is offering friendship. We ask, "how can we help you" not just "be part of our program". People are more important than programs.
Emphasizing relationships means that there may be times when we do things less efficiently. For example, in setting up Family Promise, the volunteers who gathered could have quickly made beds and assembled rooms—but we invited the children's ministry to participate, and we slowed down so that the children could help. Success in a ministry doesn't necessarily mean that a lot of people attend. Rather, impact is measured by greater interaction and new friendships, and in drawing people into the relationship with God that brings healing and transformation.
And that's what we know, isn't it? It's about people, and God's love for people.
We know that God cared for us because someone told us of God's love. We don't usually say that to strangers. But we can be intentional about connecting with newcomers and neighbors. We can reach out in new ways to encourage one another to grow. We can trust that when we open our hearts and lives to one another, that when we serve in ways that show God's love, God will bring transformation.
I'll see you in church on Sunday,
---
Fall BBQ and Sweet Shop: October 2 & 3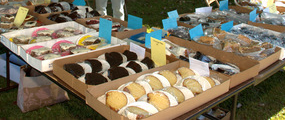 BBQ and SWEET SHOP TIME is coming soon when the Men's Ministry team will host the Fall BBQ, while the United Methodist Women provide home baked goods at the Sweet Shop.
Lots of hands are needed to make these fundraisers successful, so please help where you can!
And of course come and eat and bring your friends!
---
Church Conference on October 4
Mark your calendars for our Annual Church Conference which will be held on Sunday, October 4th immediately following the 11:00 worship service.
We will meet in the sanctuary to hear a review of the past year at Mt. Carmel, and plans for the upcoming one.
---
Blessing of the Animals: October 4

Join us with your pet on the front lawn on Sunday, October 4th at 5:00 p.m. to bless these important members of our families!
All pets are welcome - with leashes and cages please.
---
Children's Ministry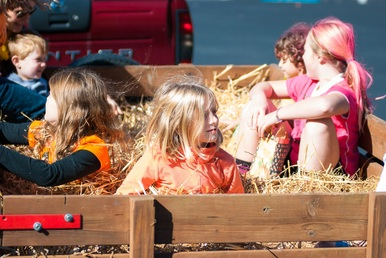 Sunday School
Our Sunday School lesson for Oct. 4 jumps in the Old Testament to Moses' encounter with God at the burning bush, Exodus 3:1-15, 4:1-5.
The Old Testament characters we have learned about this fall have faced challenges and God has changed them. Moses has to accept God's challenge to rescue his people and God reminds him that he will never be alone.
Grades 3- 5 are nearing the end of their Learning to Use My Bible series. This week's lesson focuses on the letters of the New Testament.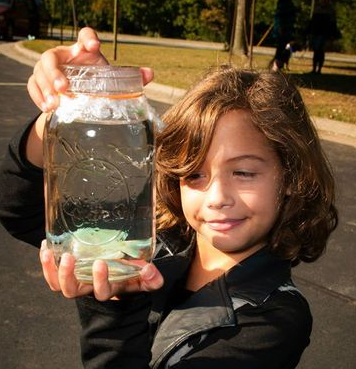 Don't forget
The Blessing of the Animals at 5:00 on Oct. 4.
Bring your pets for the annual blessing of the animals. Dogs, cats, fish, turtles , birds and snakes are all welcome.
Save the Date
Fall Festival: Oct. 28 begins at 4:30 PM
Start planning now to participate in the Trunk or Treat contest! We need some TRUNKS!
Christmas Pageant: December 6
We are beginning to cast the parts for our Christmas Pageant!
If your child does NOT want to be in the play, please let me know. Otherwise there will be a part for everyone.
Director of Children's Ministry
---
October is NCM Food Drive Month!

While we try to donate to Norcross Cooperative Ministry all year, it is especially important that we remember them in October and April. Those are the months that Mt. Carmel is signed up specifically to collect food and monetary donations for NCM.
Please remember to put a few extra non-perishable foods in your cart each week for NCM, or make a monetary donation in the church offering plate, marked "NCM."
Thank you for helping those in need in our community.
---
Youth Collect Food for NCM: Oct. 18

The youth are at it again, collecting food for the Norcross Cooperative Ministry. We will be headed to houses looking for these items on Oct 18th during the time of youth (5:00-7:30).
If you'd like us to come by your house, please check the box on the Connect Cards in your Sunday bulletins, or email the church at
office@mtcarmel-umc.org
and they will let us know.
If you wish to donate food, here are the most needed items:
• Canned meat: chicken, ham, Spam, Treet, roast beef, salmon, tuna

• Peanut butter & jelly (in plastic jars)
** Please no out-of-date food!!
If you wish to donate personal care items, here are the most needed:
• Baby diapers (sizes 4, 5 only)

• Tooth brushes (adult & kids)
Thanks for your donations that are soon to come!
---
Mt. Carmel Women's Book Club: Oct. 9

All women are invited to join the Mt. Carmel Women's Book Club that meets monthly.
This month's book is
All the Light We Cannot See
, by Anthony Doerr.
The next Book Club meeting will be on Friday, October 9th at 7:00 at the home of Chris Bolton. Light refreshments will be served.
---
Women's Fall Retreat: October 16 - 18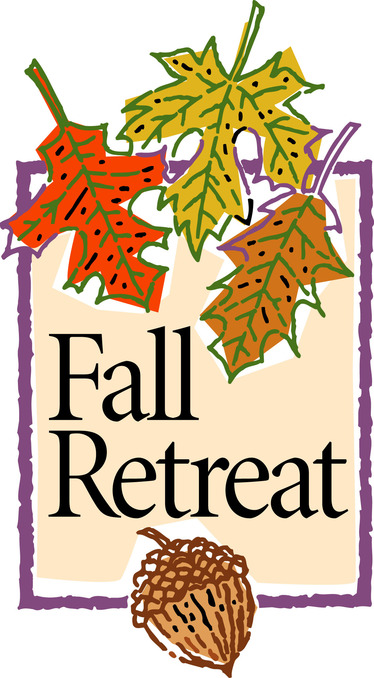 Mark your calendar for our annual fall women's retreat! This year we will spend the weekend exploring how we experience and serve God through our 5 senses. As always, it will be a weekend of fun and fellowship!
DATES: Fri., Oct.16 – Sun., Oct. 18
COST: $40.00 per person (make checks payable to Mt. Carmel UMW; please give payment to Margaret Crawford or drop by church office.)
PLACE: Lane Shutt's Cabin at Lake Harding, Alabama
TIMES: Dinner Friday night (appx. 7:00 pm) through morning session on Sunday (approx. 11:00 am)
To RSVP and for more information, please contact the
church office
.
---
The Fall 2015 Coffee House is Coming!
If you have been at Mt. Carmel for a while, you will remember our "Coffee House" where we had musicians come to the downstairs fellowship hall and give a concert while we served coffee, tea, sodas and some homemade baked goods.
GOOD NEWS – We have decided to start the Coffee House again on a quarterly basis!
Our kick-off Coffee House will be on Friday, November 6th. The entertainment will be provided by our very own Georgia Gospelites.
The doors will open at 7:00 PM and the music will begin at 7:30 and go until approximately 9:00 PM.
We hope you will "save the date" and come and enjoy some great music, good food and drinks and some neighborhood fellowship!
---
The Transformer's Sunday School Class is At it Again ... Silent Auction Nov. 22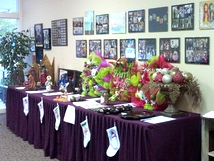 Our silent auction fund raiser was so successful last year (thanks to all of you), we have decided to do it again. We have decided to have another silent auction this year, on November 22nd, the same day as the Men's Ministry Church-wide Thanksgiving dinner. This year, we have decided to raise money for World Vision and Family Promise of Gwinnett (a world outreach and a local charity.) The funds will be divided 50/50 for each of these worthwhile causes.
World Vision is a Christian humanitarian organization dedicated to working with children, families, and their communities worldwide to reach their full potential by tackling the causes of poverty and injustice. World Vision is in nearly 100 countries and works collaboratively to find lasting ways to improve the lives of those in need. 85% of dollars raised go to programs including bringing clean water and sanitation, education, health clinics, stable food sources, livelihoods, and quick response to disasters. To see the impact that donors to World Vision are making around the world, go to
http://www.worldvision.org/our-impact
.
Most of us are already familiar with what Family Promise of Gwinnett is all about, through our hosting of homeless families in the past several years. Their mission statement is … "to mobilize communities of congregations that partner with social service agencies to end homelessness – one family at a time." Their mission is achieved by focusing all their resources on eight families at a time. Currently, the average stay in their network is 70 days and 83% of the families in this program graduate with full-time employment and permanent housing.
In order for us to make this fund raiser successful, we need YOUR HELP. We need donations of goods, services, gift cards, furniture, antiques, etc., or if you are "crafty," hand-made items are very popular and welcome!
If you are thinking about cleaning out some closets or the basement, please hold on to any items you think might sell in our auction. We will have people available to make pickups of larger items closer to the auction time. Then, we will need you to come and "shop" the donated items on Sunday, November 22nd.
THANK YOU for helping us help others!
---
Outreach Opportunity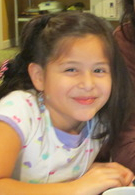 Make a Difference with the Homework Club!
Each Thursday from 3:30 until 5:00, the Homework Club meets in the Fellowship Hall,
providing a safe environment and one-on-one guidance for our Berkeley Lake Elementary School student neighbors to work on their homework after school.
Volunteers must have completed Safe Sanctuary within the last year to participate. If you need training, please contact
Marian Long
.
If you'd like to help these students one or more weeks, sign up
HERE
!
---
Grief Share Support Group: Begins Oct. 7
Stephen Ministries will sponsor a 10 week Grief Share support group for those who have lost loved ones recently. The group will meet at Simpsonwood UMC beginning on Wednesday, Oct. 7th at 7:00 PM in Building A, Room 107.
All are welcome. There is no cost for participation, however you are asked to register by emailing Joe Tucker at:
cjoetucker@aol.com
.
Please contact Simpsonwood UMC with any questions:
770-441-2181
---
Prayers and Concerns
Please join with others in our church family in praying our concerns and thanksgivings this week:
Prayers
Andy Loftis: recovery from surgery

Chris Bolton: family healing
Mark Bond's sister-in-law: death of her husband and

Mark's mother having surgery

Joshua & Megan (Foster) Marson: moving to Mississippi
Janis Hoge's 2 friends who are alcoholics
Isobel Valverde-Jensen's friend undergoing chemo
Steve Pearson: car trouble
Nanci Hicks & family: death of her mother, Mrs. McNeil
Thanksgivings
Cheryl Martin's niece: no spinal problem after all
Mark Bond's 52nd birthday
Great music and message on Sunday - thanks to guest preacher Rev. Parrish
Cynthia Currence: World Vision turned 65
Katrina Stone's mother-in-law out of hospital and back at home
Gene, Karen & Kara Weeks at church
Morgan Nichelson: successful weight loss
Claire Posey: new job at Vanderbilt University
Ignatius family: Jessica, Pekka's brother, and sister-in-law visiting
---
Ways to Make a Donation Electronically
Thank you for your support of Mt. Carmel!
There are many ways to give: You may use a Debit Card, Credit Card, or PayPal, o
r you may make
an automatic electronic funds transfer on a
one-time or recurring basis.
Click
HERE
to give electronically.
Every week:
Prayers
Worship this week
Birthdays and Anniversaries
Save the Date
Counseling Center
Norcross Cooperative
---
Sunday's Lesson
This week in worship the lesson will be:
Exodus 3:1-15, 4:1-5
---
Birthdays this week:
Chris Bolton
Jagger Allin
Amy Whitlow
Sherry Blackwood
Margaret Nesbit Hobbs
Mariah Hinson
Dick Easley
Elaine Nesbit
Marilyn McGee
Ed Jones
Bobby Walden
Anniversaries this week:
Lynn & Darrell Parrish
---
Save the Date
SEPT. 30 - 7:00 PM
CHOIR ROOM
9:30 MUSICIANS PRACTICE
SEPT. 30 - 8:30 PM
SANCTUARY
OCTOBER 2 & 3
11:00 AM UNTIL ...
CHURCH CONFERENCE
OCTOBER 4 - 12:15 PM
SANCTUARY
BLESSING OF THE ANIMALS
OCTOBER 4 - 5:00 PM
CHURCH LAWN
ADMINISTRATIVE BOARD MTG.
CONNECT COMM. MTG. (FORMERLY EVANGELISM)
YOUTH HALLOWEEN PARTY
OCTOBER 25
FALL FESTIVAL / HOT DOGS / TRUNK OR TREAT
OCTOBER 28
BEGINS AT 4:30 PM
ALL SAINTS SUNDAY /
DAYLIGHT SAVING TIME ENDS
NOVEMBER 1
CATACOMBS COFFEEHOUSE
NOVEMBER 6 - 7:00 PM
LOWER FELLOWSHIP HALL
SPECIAL FLOWERS FOR VETERAN'S DAY
SILENT AUCTION FUNDRAISER
NOVEMBER 22 - ALL DAY
FELLOWSHIP HALL
CHURCH THANKSGIVING DINNER
THANKSGIVING HOLIDAYS / CHURCH OFFICE CLOSED
---
Guest Password
If you need to access the internet in one of the church buildings, you will need to sign in using a Guest Password.
The current password is: barbecue
---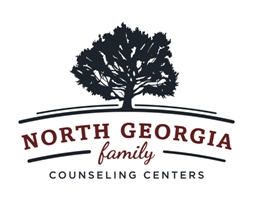 Family Wellness
through Counseling, Education and Research
Mt. Carmel proudly supports the North Georgia Family Counseling Center.

678-242-9355
ngfccumc@gmail.com
www.ngfccumc.org
---

As one of the founding churches of NCM, we encourage your support assisting those in need in our area.
Help with the most urgent needs.
---
Share your story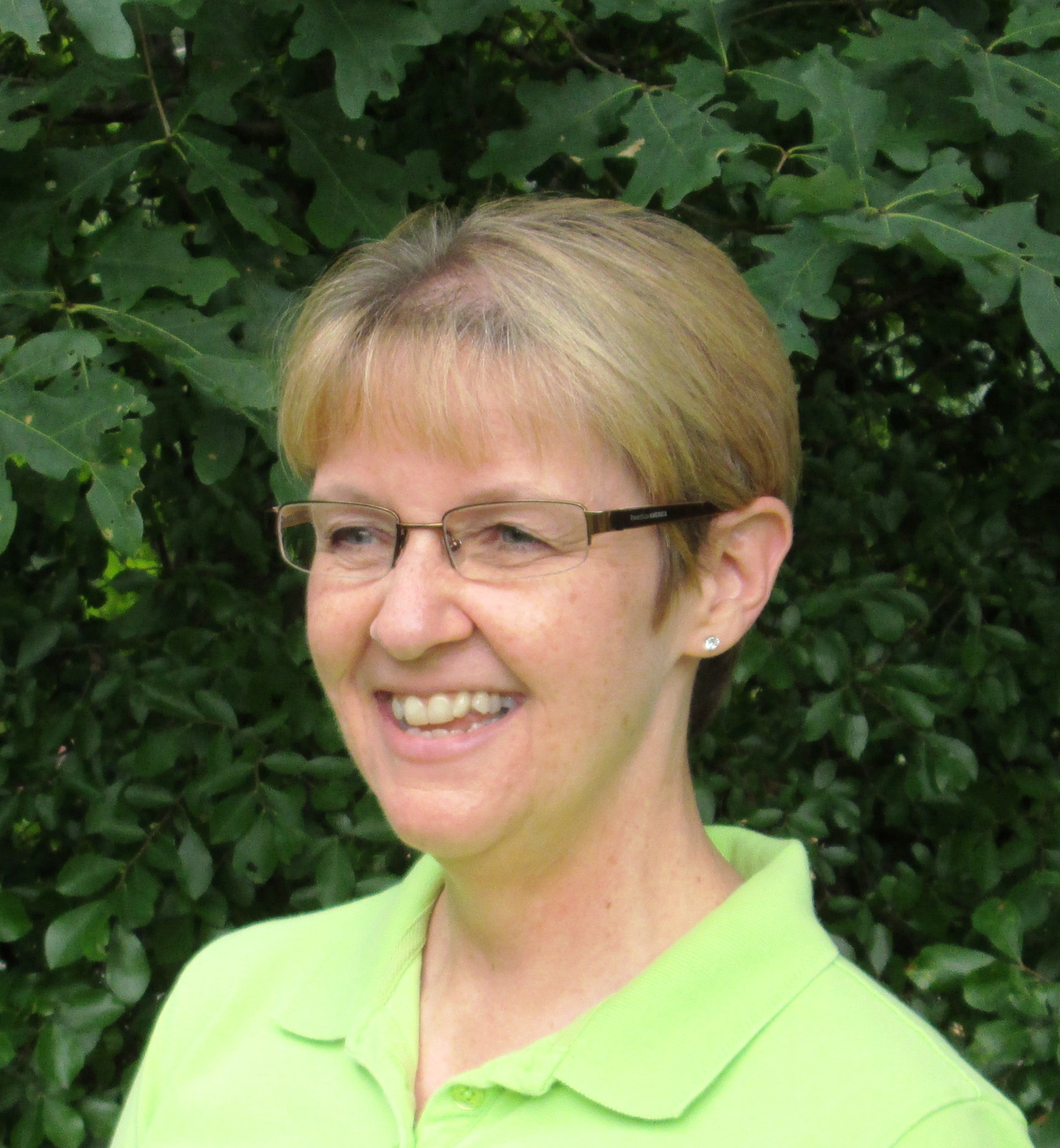 Do you have an article to include in next week's bulletin or newsletter?
Email these to
Suzanne Foster
or call the church office.