In the Newsletter this Week:
From Pastor Cyndi

Foyer Restoration

"Take a Closer Look" Classes

Kid's Corner

Foyer Restoration

Spring BBQ and Sweet Shop: April 29 and 30

Red Cross Blood Drive: May 2

Mother's Day Roses

Women's Book Club: May 6

Annual Conference Offering

Prayers / Thanksgivings

Ways to Make a Donation
---
Holy Moly!

Thank you for your welcome of Charlotte this Sunday as she became part of our church family.
I wish that she could remember all the smiles you directed at her, and the promises you made to help her grow in faith.
It's humbling to consider all that she will learn from you in the years to come. This Sunday, we will read that love is patient and love is kind. She'll learn that she is loved by the patience you show when she gets restless in church, and by your kindness in serving in ministries like Vacation Bible School and Sunday School.
It's amazing what children understand, isn't it? At the 9:30 service, when Ruby and Henry brought the offering forward, they paused at the altar table.
Ruby curtsied. Henry bowed.
No one told them to do this. (I don't think I've ever seen anyone curtsy or bow as bringing forward the offering!)
But their experiences in worship have taught them that serving as an usher is holy. Bringing gifts to God is sacred.
In a similar way, on Maundy Thursday, children served Holy Communion. No one told them that this was holy. Yet somehow the children knew, and served with reverence. Children learn from watching us in worship.
Thank you for the ways you teach them they are welcome, and that in these holy moments, God's grace is present in an extraordinary way.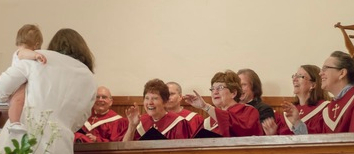 I'll see you this Sunday,
---
More Than BBQ!
The Mount Carmel barbecue has been around so long that many of our neighbors call us the "Barbecue Church". Celebrate the BBQ tradition as you share all the ways that Mt Carmel makes a difference with a "more than BBQ" bumper magnet. Magnets are available at the church office and at the BBQ, while supplies last.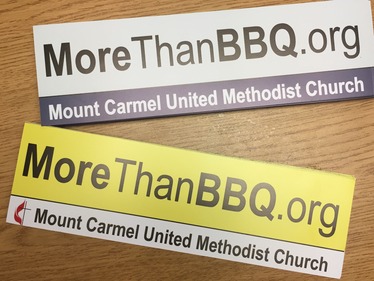 ---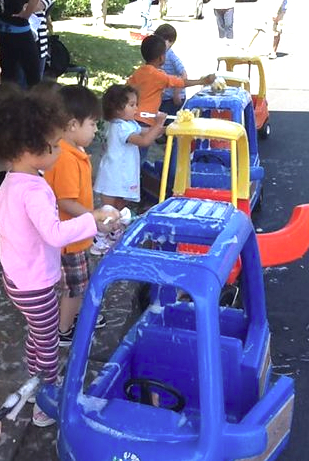 Preschool News
Well it is almost May which means we celebrate our Moms on May 5th and close out the year with our end of the year party on May the 19th.
If the weather permits, our end of the year party will have a bouncy house and lots of outdoor fun.
It's been an amazing year with some amazing children. If you know of someone looking for a preschool home we would love to show them around so they can see how amazing Mt. Carmel kids are for themselves. All are welcome!
---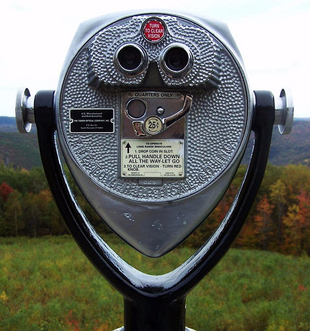 AMA (Ask Me Anything) at the final "Take a Closer Look" session
This Sunday, May 1, the final Closer Look session will meet at 12:15 at Pastor Cyndi and Ed's home. After a ligt lunch, Pastor Cyndi will tell her call story and answer any questions you have about United Methodism, Mount Carmel. You don't have to attend previous sessions to be part of this class, everyone is welcome.
To make sure there is enough food for everyone, please RSVP to Katrina Stone.
---
Kid's Corner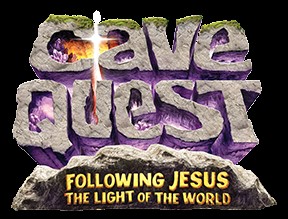 Its time to start thinking about VBS which will take place June 6 - 10th from 9:30 am to 12:30 pm!! We had a great meeting this past Sunday, and have a strong core team of adult and youth volunteers forming for our Cave Quest VBS where we will be learning to Follow Jesus, our Light to the World!
We still need additional youth volunteers to lead our Crews through the day, adults and youth to help with the daily rotations, and adults to help us with check in and check out each day.
Please email if you can help out with set up, during VBS the entire week or a few times during the week, or in any other way.
We are especially in need of a couple of adults to lead our crafts for the week in the Imagination Station. Please email
lraymer.mtcarmel@gmail.com
or call me at 404-664-2574.
We are actively collecting paper towel rolls for decorations for our cavern in the Fellowship Hall; there will be a drop off box starting this Sunday for donations. Stay tuned for more information…
Calling All Youth!
For those of you who have not yet volunteered (and many thanks to the 16 of you who have!) VBS is right around the corner and it's time to sign-up to help!
Thank you!
Leslie Raymer and Alison Alesi
VBS Co-Chairs
---
Pardon Our Mess!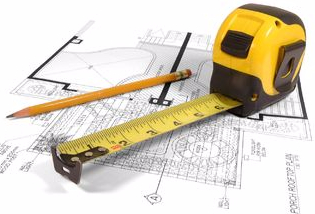 The project to refurbish the vestibule at the main entrance to the
sanctuary is underway!
The work is expected to be completed in May. Thanks for your patience during this time.
The Mt. Carmel Board of Trustees
---
School Supplies Collected for NCM!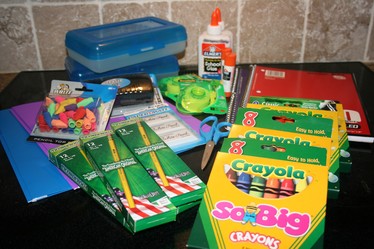 As a part of the Mt. Carmel Ministry Fair on Sunday, May 15th, we will pack school supplies to be given to local children by NCM in the fall. See list below for supplies needed - must be dropped off at Mt. Carmel BY MAY 13TH!
hard cover notebooks (1" - 2" ring binders)
wide-ruled notebook
paper
pens
pocket folders with brads
composition books
glue (stick & bottle)
crayons
markers
Kleenex (boxes)
colored pencils
scissors
(Supplies may be left in the NCM box in the foyer.)
---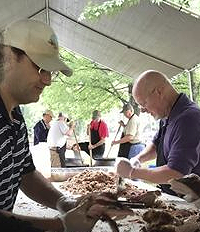 Spring BBQ and Sweet Shop:
April 29 and 30
HELP NEEDED!
The BBQ / Sweet Shop is right around the corner and LOTS of help is needed!
If you can help, but have not yet signed up, you may call the church office to see what is needed.
And don't forget to invite your friends and family! They'll get a great meal and support some important missions at the same time.
Flyers are available in the church office, fellowship hall and sanctuary.
---

Blood Drive - Donors Needed! Monday, May 2: 4 - 8 pm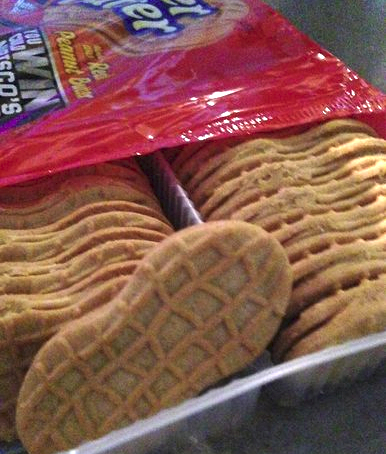 Hospital demand for blood products from the American Red Cross has increased recently. In fact, right now, blood is being sent to hospitals as quickly as donations come in.
Please consider being a Red Cross blood donor at this critical time.
If we exceed our blood drive goals, one donor will receive a $25 VISA gift card!!! All successful donors at the Mt Carmel blood drive will be eligible and one name will be drawn.
Three Ways to Sign Up:
Click HERE to sign up online, (

sponsor code mtcarmelumc, or the zip code, 30092)

Call the Red Cross at 1-800-RED-CROSS

Email Julie Jones at

jaj31@bellsouth.net
---
Mother's Day Roses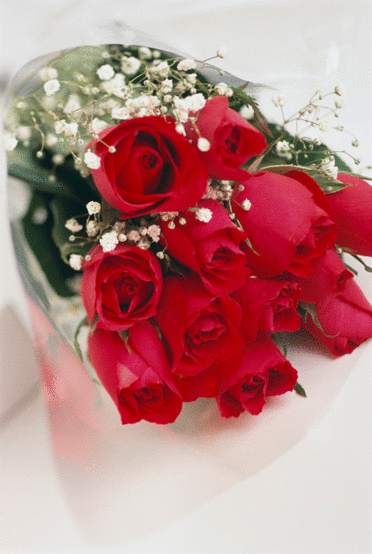 On Mother's Day, May 8th, the Youth will once again place roses on the altar in honor or in memory of our mothers and those who have been like mothers to us.
If you would like to purchase a rose, please fill out the form in the Sunday bulletin and drop it into the offering plate or contact the church office by May 2, 2016.
Cost: $12.00 ~ includes vase, single rose with greenery and baby's breath. (white rose in memory of ~ red rose in honor of)
Please make checks payable to Mt Carmel, marked "Rose."
All proceeds will benefit the Youth Summer Mission trip to McDowell County, WV. Thanks for supporting our Youth!
---
Mt. Carmel Women's Book Club: May 6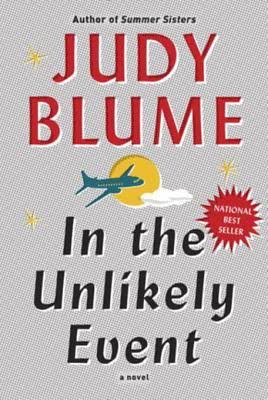 The next meeting of the Women's Book Club is on Friday, May 6th at 7:00 p.m. in the Hope House. All women are invited to attend for light refreshments and book discussion.
This month's book is In the Unlikely
Event, by Judy Blume.
---
Annual Conference Special Offering: Action Ministries
On any given night, there are hundreds of families with children living in extended stay hotels in north Georgia. There are thousands more who are one paycheck, health crisis or car repair bill away from homelessness. In Georgia, we have the second highest rate of homeless veterans in the U.S., and we are in the top 10 for overall poverty rates in the nation. About 1 million of our kids are considered food-insecure.
With the help of the North Georgia Annual Conference special offering, Action Ministries can Raise the Roof over the heads of families in need, providing them with the foundational pillars of hunger relief, housing and educational opportunities.
You are encouraged to give generously to the Annual Conference offering. Place a check in your church offering plate made out to the church with "AC Offering" in the memo line. Pastor Cyndi will then present one check from Mt. Carmel during the Service of Remembrance at Annual Conference on Wednesday, June 8.
---
Prayers and Concerns
Please join with others in our church family in praying our concerns and thanksgivings this week:
Prayers
Maxine Follmer: leg injury

From Ragons: Gloria in rehab after surgery

From Jensen/Roe family: Tim, Cliff, Glen and Shelby - all have cancer / George - paraplegic with cellulitis / family of Beth who died one year ago from brain tumor

Diane Bond's niece: for good pregnancy - due in Oct.

Help with BBQ

Phil Griffin's friend died in auto accident - prayers for wife and 3 young children

Cindy Jones - death of her father

Pastor Cyndi's cousin Lisa - in hospice care

Gary Leazer: death of his daughter on Wednesday
Thanksgivings
Connie Hull in church on Sunday
Gene & Linda Anglin in church on Sunday
Katrina Stone's father: procedure went well - results next month
Leslie Raymer: good message on Sunday
David Jones and the Anglins: both thankful for visits, calls & concern from Pastor Cyndi and the congregation
Steve Pearson: for music & fellowship at concert by "Song of Atlanta" - group the Carol Jamieson sings with
---
Ways to Make a Donation Electronically
Thank you for your support of Mt. Carmel!
There are many ways to give: You may use a Debit Card, Credit Card, or PayPal, o
r you may make
an automatic electronic funds transfer on a
one-time or recurring basis.
Click
HERE
to give electronically.