In the Newsletter this Week:
From Reverend Michael
All Saints Sunday: November 5
Kids' Corner: Picnic on Sunday
Youth News
Senior Adult Group to Begin with Lunch
Thanks from the Preschool
Women's Book Club: November 4
Veteran's Day Recognitions: November 12
Prayers / Thanksgivings
Ways to Make a Donation
---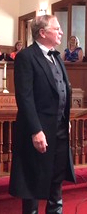 From Reverend Michael:
"HOLY THANKSGIVING FEAST"
Out in the countryside of Samaria, Jesus was on his way to Jerusalem when ten lepers wanting a handout confronted Him. Jesus gave them their very life back by healing them of their dreaded disease. They would have settled for something good, instead Jesus gave them something better. But remember, one came back searching for Christ's best. And he got it. "Your faith has saved you."
Remember when Jesus fed the multitude beside the shoreline of the Sea of Galilee. Afterwards he spent some time up in the mountains praying. Now we find Jesus standing on the opposite side of the lake from where he was the day before. The crowds from the day before have come searching for him. And they find him.
"How did you get here?" they ask. After all, the last time they saw him he was heading up into the mountains while his disciples were heading out to sea.
Now on the surface it sounds like a simple question. Behind their question was another one, one we have had on the tip of our tongue before, "Just Who are you?"
Standing before the crowd that morning with the dew still clinging to the ground, the golden rays of the morning sun breaking the horizon, was the Son of God, The Savior of the World. Don't they know that he can give them so much more than food for their belly and water for their thirst?
Better still, do we know? Do we realize that he will give us so much more than we ask for? Do we?
Jesus looked at the crowd that morning and rather than throwing up his hands in exasperation, He spoke to them from the depths of a loving heart. "You've come looking for your tummy's filled. You will only get hungry again. I've got some other food that will keep you set for life."
Jesus knows what the true bread from heaven is. It was not the manna of old nor the loaves he fed the people yesterday. Jesus knows that the true bread comes down from heaven and gives life eternal!
Jesus says to the people, to us. "I am the Bread of Life. Whoever comes to me will never be hungry, and whoever believes in me will never be thirsty."
"Sir, give us this bread."
This past year we have heard Jesus offer the gift, the free gift of God's mercy, God's forgiveness and God's grace. The free, unmerited, unconditional gift of eternal life in relationship with him.
"Give us this gift," we ask. "I already have," God says.
Now that we have it, what do we do? Remember the Samaritan leper, he got the gift. And when he realized just how powerful a gift it was he came back shouting and singing and praising God!
Now that's what Thanksgiving is all about; shouting and singing and praising God for the Bread of Life that sustains our souls for eternity. You see, when it comes to our salvation, nothing but the best will do!
As we gather around the table this Thanksgiving, we gather to celebrate A Holy Thanksgiving Feast and to say - Thank you Jesus! Thank you Jesus! Thank you Jesus! The Gift of life from the Bread of Life. AMEN
Reverend Michael Martin
, P
astor
Mt. Carmel United Methodist Church
---
All Saints Sunday: November 5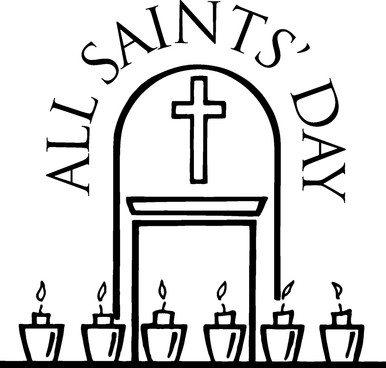 On All Saints Sunday during the worship service we will read the names and light a candle in memory of our loved ones who have died during the PAST TWELVE MONTHS.
Families of those remembered are invited to take the candle with them at the end of the service.
The names to be read MUST BE SUBMITTED TO THE CHURCH OFFICE. No name will be included in the service without being explicitly sponsored by someone in the congregation. In this way, we respect the privacy of those who wish it, while we celebrate the lives of those who have gone before us.
Please submit names to the church office TODAY!
---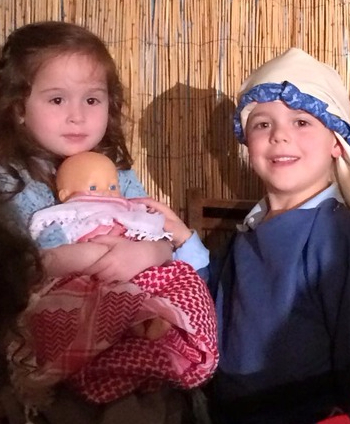 Kids Corner: Picnic & Pageant Plans
Come join us for our November Kids and Families Picnic this Sunday (Nov. 5) after worship (12:30 - 2:00) at Pinckneyville Park - 4707 S. Old Peachtree Rd., Norcross, GA.
Children's Ministry will provide sandwich meat, bread, condiments, and drinks. Please bring a side to share (let us know what you will be bringing.) We can gather in front of the church at 12:15 (preferred, so we all land at the same spot) and carpool over to the park, or you can join us at 12:30 in the park.
Turn right out of the church. Follow S. Old Peachtree and cross over Peachtree Industrial Blvd. Continue on and the park is less than a mile away. Turn into the RIGHT side of the park off of S. Old. Peachtree. Follow the road around ball fields, then turn right again at the 4 way stop. Pavillion and playground will be on the left.
If its raining, we will picnic in the Fellowship Hall and watch a movie together. Come join us for a time of fun and fellowship.
We will have our first Children's Pageant meeting this Sunday during the 11:00 am worship service to assign parts, and begin practicing our songs.
This year, we are going to perform a traditional Christmas Pageant that will be replete with the holy family, shepherds, wise men/women, angels, and critters. We would like this play to be intergenerational, so hopefully some adults and youth will join in!!
See you Sunday!
Directory of Children's Ministry
---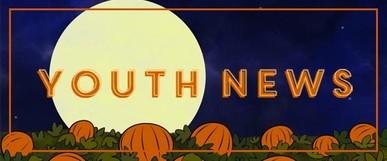 On Sunday, November 5th, the Youth Council will meet at 4:30 in the Youth Hall, followed by regular Youth dinner and programs.
Youth Dinner and Program begins on Sunday evenings with dinner at 5:15 in the downstairs youth hall, followed by programming, fun and worship until 7:20.
For more information, see the Youth Newsletter
HERE
, or contact Youth Director
Emily Thompson
.
---
Senior Adult Lunch - November 6 at Noon
The Adult/Family Council is organizing a Senior Adults Group. The first meeting will be a Potluck Lunch on Monday, November 6th at noon in the Fellowship Hall. Please bring a side dish or dessert to share.
We will be making plans for the group at this meeting. We want your ideas of activities and outings that this group will enjoy doing together.
If you'd like to attend, just check the box on the back of the Connect Card in your bulletin, or contact
June Spruell
for more information.
---
Thanks from the Preschool!
A huge thanks goes to Judy Bagwell for these adorable pumpkins.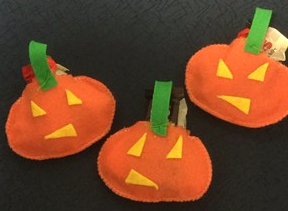 She handmade and filled one for every child in the preschool. They were a wonderful addition to our party day.
We are blessed to be part of the Mt. Carmel family!!

---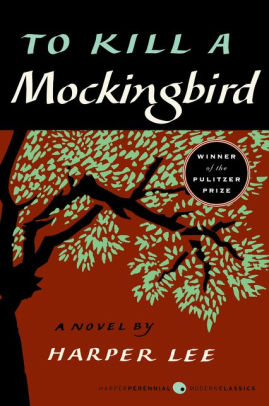 Women's Book Club
The next meeting of the Mt. Carmel
Women's Book Club will be on
Saturday, November 4th and we'll meet at the Park Springs Community in Stone Mountain with our friend Barbara Cooper!
We'll meet at the church to carpool at 10:00 a.m., then gather at Barbara's home for our Book Discussion at about 11:00.
Afterwards we'll join Barbara for lunch a the facility's dining room. Barbara will make our reservation, and since they have a "no cash" policy, she will pick up the tab, with each of us reimbursing her $12 by cash or check. Please RSVP by Friday morning, November 4.
This month's book is, To Kill a Mockingbird, by Harper Lee.
---
Veteran's Day Recognitions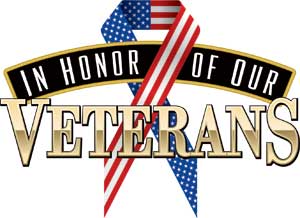 On Sunday, November 12th, all veterans, living or dead, will be recognized in the worship service. Their names will be listed in the bulletin, so please list names on the back of the Connect Cards in your Sunday bulletin, or turn them in to the church office by Wednesday, November 8th.
If you would like to list which branch of the military they served or are serving in, and which war if applicable, that information can be included on November 12th also.
---
Church Concerns and Thanksgivings
Prayers
Lamar Andrews - improved but starting chemo again
Joy's friend Marnetti - health
Craig German's friend - stroke
Karen & Michael Martin - Karen recovering from surgery, preparing for next step
Kara Weeks - was sick on Sunday
Carl Garner - recovering from infection
Lane Shutt's neice Emily - young mother battling leukemia
Bagwell's friend Nancy - recurrence of cancer
Thanksgivings
Karen & Gene Weeks visited on Sunday
Chris & Lamar's 50th wedding anniversary
---
Ways to Make a Donation Electronically
Thank you for your support of Mt. Carmel!
There are many ways to give: You may use a Debit Card, Credit Card, or PayPal, o
r you may make
an automatic electronic funds transfer on a
one-time or recurring basis.
Click
HERE
to give electronically.