In the Newsletter this Week:
From Pastor Cyndi

The Children's Corner

The Mt. Carmel Gong Show: January 30

Ash Wednesday: February 10

Catacomb's Coffeehouse: February 12

Women's Book Club: February 5

UMW Woman of the Year Brunch: February 7

Prayers / Thanksgivings

Ways to Make a Donation
---
Waiting in line ... what a waste of time.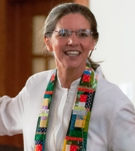 It doesn't matter whether it's the line to get on the ramp for 285, the line for the Batman roller coaster at Six Flags, or the line at the post office. It seems like a waste of time.
Why would anyone stand in line? The only reason that I can think of is that the end of the line—the stamps, the thrill, the destination—are worth the time spent.
I thought about this on Sunday, when we stood in line to sign cards and pray for those who are grieving or who are battling sickness. Most of the time I avoid lines. But on Sunday, everything seemed to turn upside down. Standing in line felt like an honor.
Worship is like that. I remember an Easter Sunday when my friend Cathy returned to church after a long rehabilitation from a car accident. We were singing Christ the Lord is Risen Today, and as I saw her slow steps behind a walker, everything seemed to turn upside down. Resurrection seemed not only possible, but certain.
I remember accusing my Pastor of looking right at me when he read a certain line of scripture. Then he went on to preach the sermon I did not want to hear. He laughed and said that he always preached to himself. At the time, I did not believe him. Now I know better. Strange things happen in worship.
I remember waiting in line for Holy Communion with a visitor. She was in tears as we waited in line. This was the first time she had shared in Holy Communion in three years. All of a sudden, Holy Communion was more than a piece of bread and small cup of juice.
This is not to say that, every time we gather for worship my world turns upside down! I have made my share of grocery lists. I have left services remembering nothing because my full attention had been on two squirming boys who refused to settle down, even when given "the look."
But even then, saying the Lord's Prayer, singing the hymns together, hearing scripture, I'm guessing my world was being turned upside down slowly, one degree at a time in the revolution. Some of us are stubborn, and it takes hundreds of times to hear Paul say, "I have learned to be content with whatever I have" before we begin to trust that is possible for us, too.
As a young mother, it seemed important to raise our children in the church. We took them to worship, even when the boys complained that this was a waste of time, because we wanted them to grow in faith. Turns out it was me that needed to be formed and shaped in the church. Strange things happen in worship.
I'll see you in church on Sunday,
Pastor Cyndi
---
The Children's Corner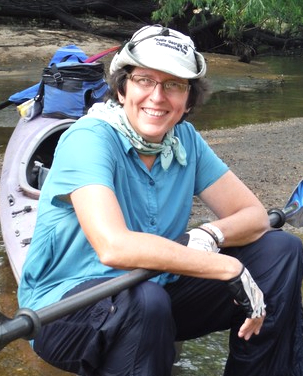 This week in Sunday school we will continue as usual with our regular curriculum. Then, the first two Sundays in February (February 7 & 14) will focus on Valentines and Mardi Gras fun.
February 7, during the Sunday School hour, the children will be making and decorating Valentines for their families and friends. The grown ups are invited to stop by during the Sunday School hour and make a Valentine too.
February 14, we will kick off the Lenten season with a combined Valentines'/Mardi Gras party during Sunday School...come and join in the fun as we search for the baby Jesus in our King Cake and enjoy some pancakes and healthy snacks. There will also be Valentines for everyone.
We will have children's activities on Wednesday nights during Lent from February 17 through March 16. Please get in touch if you want to volunteer to help with the Children's activities.
Director of Children's Ministry
---
The Mt. Carmel Gong Show: January 30

Don't miss the first ever Mt. Carmel Gong Show on Saturday, Jan. 30 at 6pm!
Hosted by the Youth Group, this is similar to the Un-talent show that we have done in the past. It is a church-wide, fun, fellowship event that anyone can participate in.
All acts are welcome. The Gong Show will include serious acts and less serious ones which run the risk of being "Gonged", so b
ring some extra money in case you need to "Gong" someone off the stage!
Doors open at 6pm for concessions. The show starts at 6:30.
Admission is free. Proceeds from concession sales and "Gong" money will benefit the 2016 Youth Mission Trip. The menu will include hot dogs, chili, and Frito bowls with a vegetarian option.
Thank you for supporting our mission trip!
---
Ash Wednesday Schedule:
February 10
"Ashes to Go" at the church from 6:00 – 10:00 AM. Stop in on your way to work, errands, or just because you're a morning person!
Pot Luck Dinner at 6:00 PM: everyone is invited to bring a dish or two to share, before the ...
Ash Wednesday Worship Service which begins at 7:00 PM.
---
Catacombs Coffeehouse: "Out of the Rain" February 12 at 7:00 p.m.
Mark your calendars for ...

Ron Hipp with Carol Statella ~ Out of the Rain ~ is a folk duo noted for innovative arrangements and unusual expressive power. Ron Hipp has been known in the Atlanta area as an accomplished solo artist and Carol Statella has played and sung in various groups over the years. Their joining forces to regularly perform and record music together has created a compelling, poignant sound that is both timeless and fresh.
Their sound together has been described as warm, eloquent, and vivid. Onstage, Ron and Carol draw audiences in with artful musicality, occasionally inane humor, and absolute focus on inviting the listener into the depths of a song.
Doors to the Coffee House open at 7:00 PM on Friday, February 12th. Music starts at 7:30 PM and should go until about 9:00 PM. Coffee, tea, soft drinks and sweet treats will be on sale throughout.
(Baked goods are needed - if you can provide a treat, please check the box on the back of the Connect Card in your Sunday bulletin!)
Come early… we had "standing room only" for our last Coffee House and "Out of the Rain" has always been a Catacombs favorite!
---
Women's Book Club: February 5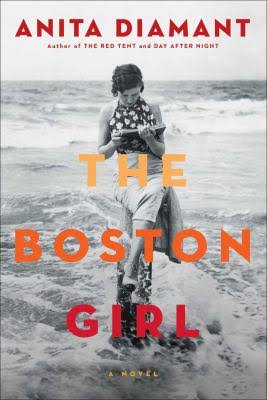 All women are invited to join the Mt. Carmel Women's Book Club on Friday night, February 5th at 7:00 p.m. in the Hope House.
The book of the month is "The Boston Girl" by Anita Diamant.
---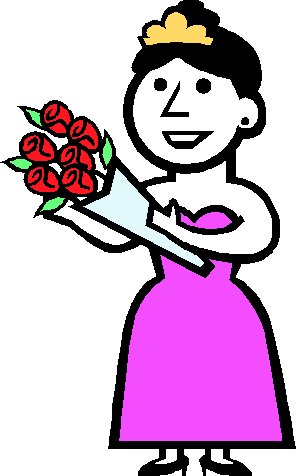 Mt. Carmel United Methodist Women Honor "Woman of the Year" at a Brunch on February 7 - 12:00 p.m.
All women of the church are invited to a Brunch to honor a woman who has gone above and beyond in her service to the UMW and the church as a whole this year!
Stop by the Fellowship Hall after church on February 7th to see who this year's honoree is! And if you haven't voted yet, please contact Lori Anderson to cast your ballot.
---
Prayers and Concerns
Please join with others in our church family in praying our concerns and thanksgivings this week:
Prayers
Dawn Seigler's friend Marilynn - health problems
Barbara Cooper's aunt & uncle - dealing with her advanced Alzheimer's
John Hammarlund's mother
Ignatius' friend Ilpo Pere - lingering illness
Sam Tapley & family - recent death of Sam' mother - also the fiancee of Sam's ex-wife - spinal cancer - prayers for all family impacted by these two events
Sarah O'Leary's job partner Abby - lost her father last week from Lewy Body Dementia
Elizabeth Sigmon's friend's mother - suffering from seizures, blood clots, shingles, aneurysm & a mass in colon & liver that may be malignant
Prayer cards in last week's service for: Bill Chappell, Bill Posey, Janice Murphy, Cheryl Smith, Jerri Phillips, Steve Pearson, Destiny Richmond, Debbie Mason, Connie Hull, Glen & Amanda H., Jan Dodd, Gene Anglin, and family of Stephanie Jaber
Thanksgivings
Jacque Tapley began a new job this week!
Gene Anglin is home and recovering well
---
Ways to Make a Donation Electronically
Thank you for your support of Mt. Carmel!
There are many ways to give: You may use a Debit Card, Credit Card, or PayPal, o
r you may make
an automatic electronic funds transfer on a
one-time or recurring basis.
Click
HERE
to give electronically.