Last October, on a Sunday off, Ed and I went to visit New Church UMC. This church is so new, they haven't even settled on a permanent name! I knew two things about the church: (1) Rev. Andy and Rev. Angie Woodworth, friends from seminary and the ordination process, were helping to start the church. (2) Their facebook page described the church as "Authentic. Artistic. Adventurous."
It had been a while since I visited a church. I wanted to remember what it felt like to be a visitor, so I pulled out my journal and began to list all the things that I was thinking that morning. Here are a few items on my three page list:
• I get to wear pants today! Woo hoo!

• I've been wearing a robe for years. None of my Sunday clothes fit. And if they did, they wouldn't be in style, anyways.

• The facebook page lists artistic in the church description. What do artistic people wear? I don't have a clue.

• What if they dance in church? Definitely wearing sneakers. That's kind of artistic, isn't it?

• I hope they don't pass the peace. I hate feeling like someone doesn't want to shake my hand but is doing it anyway. Or worse, standing alone while people who know one another greet each other.

• I'm sure they won't introduce visitors and make them stand. This is a Methodist church.

• I hope there is no closing song where you hold hands. I can usually sing along to most songs if I have words. But if I'm holding hands I can't read song lyrics. And Ed hates holding hands with anyone but me, that's why he stays in the sound room during the closing song.

• Waze says we will arrive at 10:39. I want to arrive early so we can find where to go. But not too early that there is awkward conversation. We should circle the block a few times if we are too early.

• I wonder what kind of music they sing. I hope I know some of it.

• I hope that "radically inclusive" part on their Facebook page doesn't mean that they introduce visitors.

• I asked Ed what he is thinking about. "Nothing about church." Guys are lucky. Put on dockers and polo shirt and go.

• I wonder if I will know anyone. Facebook says that there are lots of mutual friends. I only have one tattoo. I might not fit in with an authentic and artistic community.

• Too early. Drive around the block. Are there any parking spots, I can't tell from the drive by?

• The Pokemon Go game lists the wrong name for the church pokestop.

• Is ten minutes still too early? Will it be awkward to sit in the sanctuary?

• Do we have cash for the offering? If we use a check, they'll have our name and address and we'll get mail for ages.

• That looks like coffee and biscuits on the church front porch. We should have come on early instead of driving around the block.
It turned out I didn't know any of the songs. But they were simple tunes, and the song leaders sang through a verse, and I was able to join in. There was no passing of the peace, although a greeter in the parking lot and another at the biscuit table made us feel welcome and at ease.
In retrospect, I'm not surprised. Starting a new church means that you are sensitive to the fears, even irrational, of potential guests.
In December and these first two Sundays of January, I've been tweaking the worship services. Maybe you noticed that at the choir / music worship service, you wrote prayers that I read out later in the service. I was surprised at how that changed the prayers. In addition to prayers for friends and family who are sick or grieving, you also prayed for peace and places in the world in conflict. You stretched our prayers to include the Homework Club and Norcross Coop.
When we didn't pass the peace at the usual time, one person told a neighbor, "you mean we don't have to hug each other? I hate that!" Moving the passing of the peace to the end of the service seemed to generate some good conversations, without the time limit usually imposed.
I'm still thinking about how to be welcoming. We have more than one 9:30 regular guest who always leaves before the circle. Based on my own thoughts before visiting a church, I suspect that they aren't comfortable holding a stranger's hand or worry they'll be introduced to others.
What if we had a passing of the peace before a worship service? Some of our most welcoming people are in the choir, and this would let them connect with the congregation before they go into the choir loft.
Let's try out a few ideas. Let's keep on thinking of how we can be radically welcome. Some things we know for certain:
• come 10 minutes early to worship and welcome guests,

• move forward and save "in the back" seats for guests,

• ask that useful question, "help me with your name."
And pray. Most of us know God because someone took the time to pray for us, to welcome us, and to share how God has been part of their own lives. And now it's our turn.
I'll see you this Sunday,
Thank You to our Youth, Counselors
and Congregation!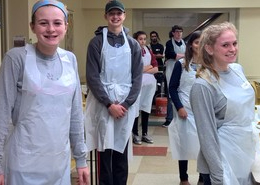 THANK YOU to the Mt. Carmel Youth & counselors, and to the congregation for helping them to provide the food and serve 150 people at Trinity Soup Kitchen on Sunday!
Even though the weather was COLD with spots of ice, our intrepid youth and counselors took warm soup, sandwiches, water and snacks to the Soup Kitchen last Sunday. They couldn't have done it without your help!
For more information on the Mt. Carmel Youth, see the Youth Newsletter
HERE
. Or contact Youth Director,
Emily Thompson
.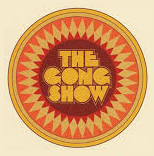 Don't miss the
Mt. Carmel Gong Show
on Saturday,
January 28 at 6pm!
Hosted by the Mt. Carmel Youth Group, this is similar to the
Un-talent show that we have held in the past.
It is a church-wide, fun, fellowship event that anyone can participate in. All acts are welcome!
The Gong Show will include serious acts and less serious acts. ALL acts run the risk of being "Gonged", so bring some extra money in case you need to "Gong" someone off the stage!
Participate in an act or come to watch the show! Doors open at 6:00 pm for concessions and the show starts at 6:30.
Anyone who is interested and willing to perform in the Gong Show should contact
Eva Proels
, Allie Bell, or the
church office
.
Admission is free. Proceeds from concession sales and "Gong" money will benefit the Youth Mission Trip.
The menu will include hot dogs, chili, and Frito bowls with a vegetarian option. Thank you for supporting our mission trip!

Get your recipes out and your taste-buds ready for the
MT. CARMEL CHILI COOK-OFF!
Saturday, February 4 – 6:30 PM
at the home of Pekka & Lorrie Ignatius
(3890 Berkeley View Dr., Duluth, GA 30096)
From past Cook-Off champions (Jerry McDonald in 2016!) to brand new friends - all will gather at Pekka & Lorrie's to enjoy chili and fixings, tell tall tales, and have lots of fun!
Please note that this event is "adults only" so moms and dads can enjoy a child-free evening with church friends! Childcare is provided at the church BY RESERVATION ONLY. Please RSVP for your child/children BY FEBRUARY 1.
To participate in this casual, fun event, just bring a pot of your favorite chili; hot or mild; beef, tofu or chicken, anything goes. Or you may bring side dishes or desserts to go with the meal instead.
After much serious tasting and debate, the winner of "BEST TASTING CHILI - 2017" will be declared and a "major award" will be presented!
Please RSVP BY FEBRUARY 1ST to let Lorrie and Pekka know how many people will attend and what you plan to bring. 770-265-9948, or lorrie.ignatius@gmail.com.
Hope to see lots of you there!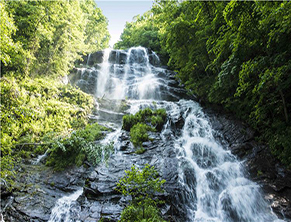 Mt. Carmel Men's Retreat - Amicalola Falls State Park
The Mt. Carmel United Methodist Men will hold a weekend retreat on February 3 through 5 at Amicalola State Park, north of Dawsonville. All men are invited.
Please add your name to the sign-up sheet in the back of the sanctuary or contact the church office if you plan to attend so that we can plan accordingly.
Friday night will consist of dinner and fellowship together.
We will travel to Ellijay on Saturday 4th for a community service project with the Appalachian Children's Center.
Scott Parish with the North Georgia Conference will be providing our program on Saturday night and Sunday morning.
Plan to arrive Friday night between 5 pm and 8 pm. We will depart Sunday morning by 11 am. Men are welcome to attend all or any portion of the weekend. Watch for more notes regarding carpooling at a later date and see
Mark Bond
or
Dick Easley
for more information.