In the Newsletter this Week:
Combined 10:30 Worship / Down Home Holiday
Nativity in Candlelight Last Sunday
Holy Communion during Advent
Many Thanks
Christmas Eve and Day Volunteers Needed
Kid's Corner
UMW Delivering Christmas Cards
Staff Christmas Gift
Mt. Carmel Youth
Monday Night Study Schedule
December 24 & 25 Schedule

Women's Book Club: January 6

Trinity Community Kitchen: Donations Needed

Prayers / Thanksgivings

Ways to Make a Donation
---
THIS SUNDAY: Combined 10:30 am Service
Come and worship together on this special Sunday. There will be music from both the 9:30 musicians as well as the Chancel choir.
And then stay
for the ...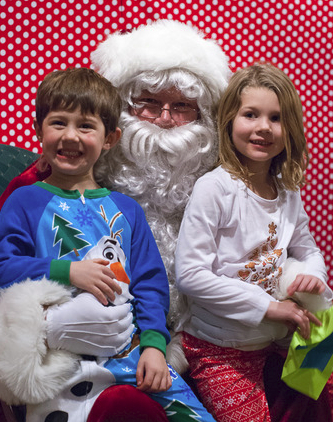 Down Home Holiday & Soup Lunch
Due to school and holiday schedules this year, the Down Home Holiday will be held right after church on Dec. 18th instead of in the evening. And it will be joined by a Soup & Cornbread Lunch!
Of course there will still be lots of fun, Christmas cheer, opportunities to make some Christmas gifts and cards, and a visit from Old St. Nick himself! Plan to stay after church and celebrate simply together!
---
Candlelight Nativity Service Last Sunday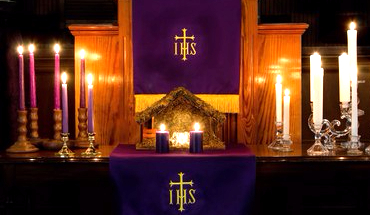 Were you in church on Sunday to see the nativity in candlelight and hear the children read?
If not, click
HERE
to hear the recording!
---
Holy Communion during Advent: Dec. 14 & 21
Each Wednesday during Advent from 6:30 – 7:00 p.m., a short Holy Communion service will be held in the sanctuary.
Stop in for a little peace and reflection during this hectic season.
---
Thank You Very Much ...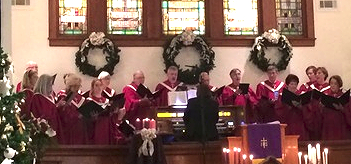 for the beautiful Christmas music!
Thanks to the 9:30 musicians for providing the Christmas Carol service on Sunday! And to the 11:00 Chancel Choir for their beautiful Cantata, "God Is With Us!" We so appreciate all of you sharing your talent with us - thank you musicians!
for donations to the Angel Tree!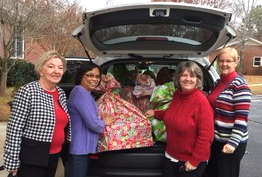 Thanks to your donations, the Angel Tree provided 3 toys, an outfit, and stocking stuffers for 35 children, (3 car loads!) grocery gift cards for their families, toys for Norcross Cooperative Ministry's Christmas program, and household items for Family Promise program graduates! Thanks Mt. Carmel!
and for donations to Covenant House shelter for homeless Youth!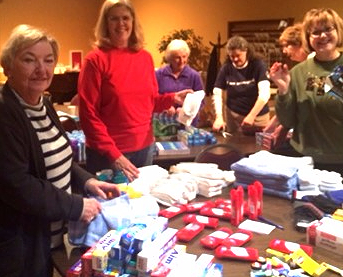 As part of UMW's mission to serve women and children, this year's emphasis was on reducing sex trafficking. The North Georgia UMW chose to support this cause by donating hygiene kits to Covenant House, a homeless youth shelter in downtown Atlanta. Through the support of the church (for donating items), the Men's Club (for donating money to buy more items), the UMW Night Circle (for packaging the kits) and the youth (for adding in the late arriving toothbrushes and for counselor Matthew Whaley who dropped them off downtown) we were able to deliver 72 kits containing socks, toothbrush, toothpaste, washcloth, lip balm, and deodorant! For more information you can visit
http://www.covenanthousega.org/
Thanks Mt. Carmel!
---
Worship Volunteers Needed
USHERS, READERS and ACOLYTES are still needed for some of the Christmas Eve and the Christmas Day services. If you can help, please check the boxes on the back of the Connect Card in your Sunday bulletin or contact the church office.
---
Kid's Corner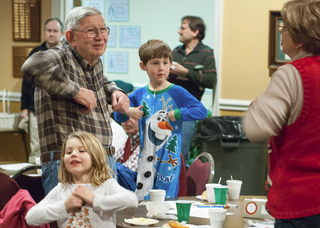 Upcoming Kid's Events:
Our annual
Kids Christmas Party
will take place during the 10:30 worship time on Sunday, December 18th.
Lets make a present and decorate Christmas cards! --- We will make a present and decorate cards during the Down Home Holiday on December 18th at 11:30.
See you Sunday!
Cheers, Leslie
---
UMW Delivering Your Church Christmas Cards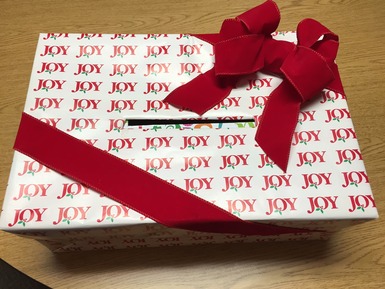 The Mt. Carmel United Methodist Women are once again delivering your Christmas cards to your church friends during Advent.
Just bring your labeled cards to church and drop them into the wrapped, alphabetical boxes at the back of the sanctuary. If you are at the church on some other day and would like to check to see if you have cards, they are stored in the History Room at the back of the sanctuary.
---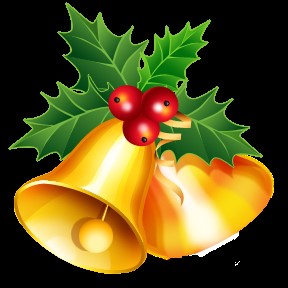 Staff Christmas Gift
We are so blessed to have such an exceptional staff here at Mt. Carmel. Throughout the year, we benefit from their talents, dedication and hard work.
As a show of appreciation, we make a monetary Christmas gift to them as a special "thank you" from the congregation.
If you would like to contribute, please place your gift in the offering plate. Make checks payable to the church and designate your gift as "Staff Christmas Gift."
Thank You,
The Staff Parish Relations Committee
---
Mt. Carmel Youth
The youth meet each Sunday night beginning with dinner together at 5:30, followed by fun, programming and worship until 7:30 p.m.
For more information, see the Youth Newsletter
HERE!
---
Monday Night Study Schedule
During this season of Advent, we'll be meeting weekly each Monday night - through December 26th at 7:00 p.m. in the Hope House.
BOOK WE'LL BE USING: The Bible (bring your own, or look over someone else's shoulder, or grab one off the shelf in the Hope House, or just listen in as we read and talk.)
****FEEL FREE TO JUST 'POP IN' WHEN YOU CAN****
Yes, we want your 'presence', but we're not taking attendance or anything; I promise!
During our meetings in December, Our Advent "Conspiracy" is gonna go something like this:
December 19:
"Give More" - John 1:1-14, Matthew 1:18-23 and Isaiah 7:14
*additional readings: John 1: 1-3, John 1:14, John 10:30, John 14:9, Matthew 1:23, Isaiah 7:14, Colossians 1:15, Luke 2:11, Philippians 2:6, Mark 10:45
December 26: "Love All" - Luke 2:1-24, Luke 4:16-21, Matthew 25:34-40
*additional readings: Jeremiah 2:13, Luke 4:18, 2 Corinthians 8-9, 2 Corinthians 5:20, Matthew 25:40, Matthew 25:35-36, John 17:20-23
For more information or with questions, contact
Wynne Buran
.
---
Christmas Eve and
Christmas Day Worship Services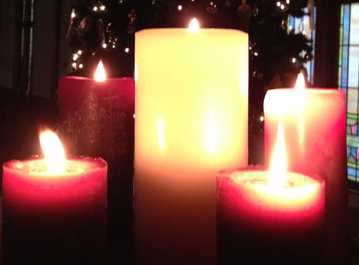 December 24:
- Children's Service at 5:00 pm
- Christmas Eve Services
at 7:00 & 11:30 pm
December 25:
- Christmas Day Worship Service at 4:00 pm
---
Women's Book Club: January 6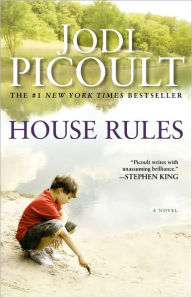 The book club will meet in the Hope House on Friday night, January 6th, at 7:00 p.m.
This month's book is, House Rules by Jodi Picoult.
---

It's time to help the TRINITY COMMUNITY KITCHEN! January 8th
On January 8th the Mt. Carmel Youth will provide food and serve at the Trinity Community Kitchen (formerly Soup Kitchen) and your help is needed!
Please look below and also on the Connect Card in your Sunday bulletin to see if you can help with any of the items needed.
You may either check the boxes on the back of the Connect Card, or contact the church office to sign up. Then just bring your donations to the church kitchen by January 6th. Please make sure that you put your name and "Trinity Kitchen" on your donation when you bring it to the church. (Soup should be delivered FROZEN in gallon zip-lock bags please.)
If you can help make the sandwiches that weekend, or want to go with the Youth to help serve, you may sign up for that too! Thanks!
NEEDED:
1 gallon vegetable-beef soup (need 35 gallons)
3 boxes granola bars - any type (need 300 bars total)
Peanut Butter
Grape Jelly
Help mix peanut butter and jelly on Saturday
Help serve at Trinity on Sunday
---
Communications Chair for Mt. Carmel UMC
We are looking to add the position of Communications Chair to our leadership roster for 2017.
A more coordinated and well-structured approach to all our communication efforts will help us in achieving our vision.
"At Mt. Carmel we fulfill this mission through
life transforming relationships with God,
with one another, and with neighbors."
The main responsibilities for the Communications Chair will be to develop and implement a unified communications strategy for Mt. Carmel and to lead a group of team members to be identified.
This includes resource planning, direction of volunteers assigned for various tasks, recruitment of additional volunteers as needed and the coordination of their individual efforts.
---
Prayers and Concerns
Please join with others in our church family in praying our concerns and thanksgivings this week:
Prayers and Concerns
Linda Anglin: procedure on Thursday, 12/15
Donna Riviere's aunt Mildred: knee crushed and leg broken in 6 places due to a fall
Jacque Tapley's co-worker: told can't conceive and they really want children
Gene Anglin's sister Barbara
Lane Shutt's brother: cancer
Dawn Seigler's friend & family whose father died
For our children - to know that they are safe
Jacque's family - mourning death of her father
Our country and its leaders
Dick Thompson - still recovering from fall
Our Youth - to guide with love
Those seeking jobs
For the world to know God and obey Him
Waller's daughter Fei Fei: to be touched by the Lord
For Christians persecuted around the world
For those battling addictions
For those battling cancer
For those dealing with depression - for strength to deal with difficult times
For women's rights and treatment in other countries
For those in the military
For good food and clean water for everyone
For peaceful protesters in Standing Rock, ND
For peace in Israel / for Syrian people / those in war torn countries
For our pets
Thanksgivings
Gene & Linda Anglin to be Great-Grandparents!
Steve Pearson's cousin Laura - invited back to Emory for 2nd year of internship
Jacque Tapley's mother fell, but did NOT break anything!
For our church & that God is faithful
For beautiful music on Sunday / for musical leadership of John Waller
For children, youth and time spent with our families
For homes
For Jesus' teachings
For clothing and food
That God loves us so much he sent Jesus
---
Ways to Make a Donation Electronically
Thank you for your support of Mt. Carmel!
There are many ways to give: You may use a Debit Card, Credit Card, or PayPal, o
r you may make
an automatic electronic funds transfer on a
one-time or recurring basis.
Click
HERE
to give electronically.
Every week:
Prayers
Worship this week
Birthdays and Anniversaries
Save the Date
Counseling Center
Norcross Cooperative
---
Sunday's Lessons
Luke 1:67-80
---
Birthdays this week:
Lori Anderson
Pat Pollock
Emily Thompson
Jason Easley
Carol Jamieson
Kevin Hinson
Bud Layson
Anniversaries
this week:
Ken & Cheryl Smith
---
Save the Date
HOLY COMMUNION
DECEMBER 14 - 6:30 PM
SANCTUARY
CHOIR PRACTICE
DECEMBER 14 - 7:00 PM
CHOIR ROOM
9:30 PRACTICE
DECEMBER 14 - 8:30 PM
SANCTUARY
HOMEWORK CLUB
DECEMBER 15 - 3:30 PM
FELLOWSHIP HALL
CONNECT TEAM MTG.
DECEMBER 15 - 5:30 PM
HOPE HOUSE
MEN'S MINISTRY MTG.
DECEMBER 15 - 7:00 PM
FELLOWSHIP HALL
COMBINED WORSHIP SERVICE
DEC. 18: 10:30 AM
SANCTUARY
DOWN HOME HOLIDAY / SOUP LUNCH
DEC. 18 - 11:30 AM
FELLOWSHIP HALL
NO BROWN BAG STUDY
DECEMBER 20
HOLY COMMUNION
DECEMBER 21 - 6:30 PM
SANCTUARY
CHURCH OFFICE CLOSED
DEC. 23 - 26
CHRISTMAS EVE: DEC. 24
5:00 PM - CHILDREN'S SERVICE with HOLY COMMUNION
7:00 PM - WORSHIP SERVICE with HOLY COMMUNION
11:30 PM - WORSHIP SERVICE with HOLY COMMUNION
CHRISTMAS DAY WORSHIP SERVICE
DECEMBER 25 - 4:00 PM
SANCTUARY
CHURCH OFFICE HOURS
DECEMBER 27 - 30
9:00 AM - 12:00 PM
NEW YEAR'S DAY WORSHIP
JANUARY 1, 2017
9:30 & 11:00 AM
HOT BREAD NOW!
YOUTH TO TRINITY COMMUNITY KITCHEN
JANUARY 8
---
Norcross
Cooperative
Ministry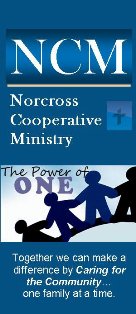 As one of the founding churches of NCM, we encourage your support assisting those in need in our area.
Donations of non-perishable food may be left in the NCM tub in the church foyer, and checks made to the church and marked for NCM may be dropped into the offering plate or by the church office.
---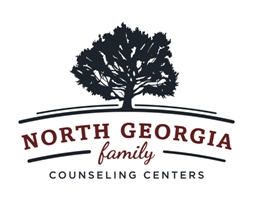 Family Wellness
through Counseling,
---
Share your story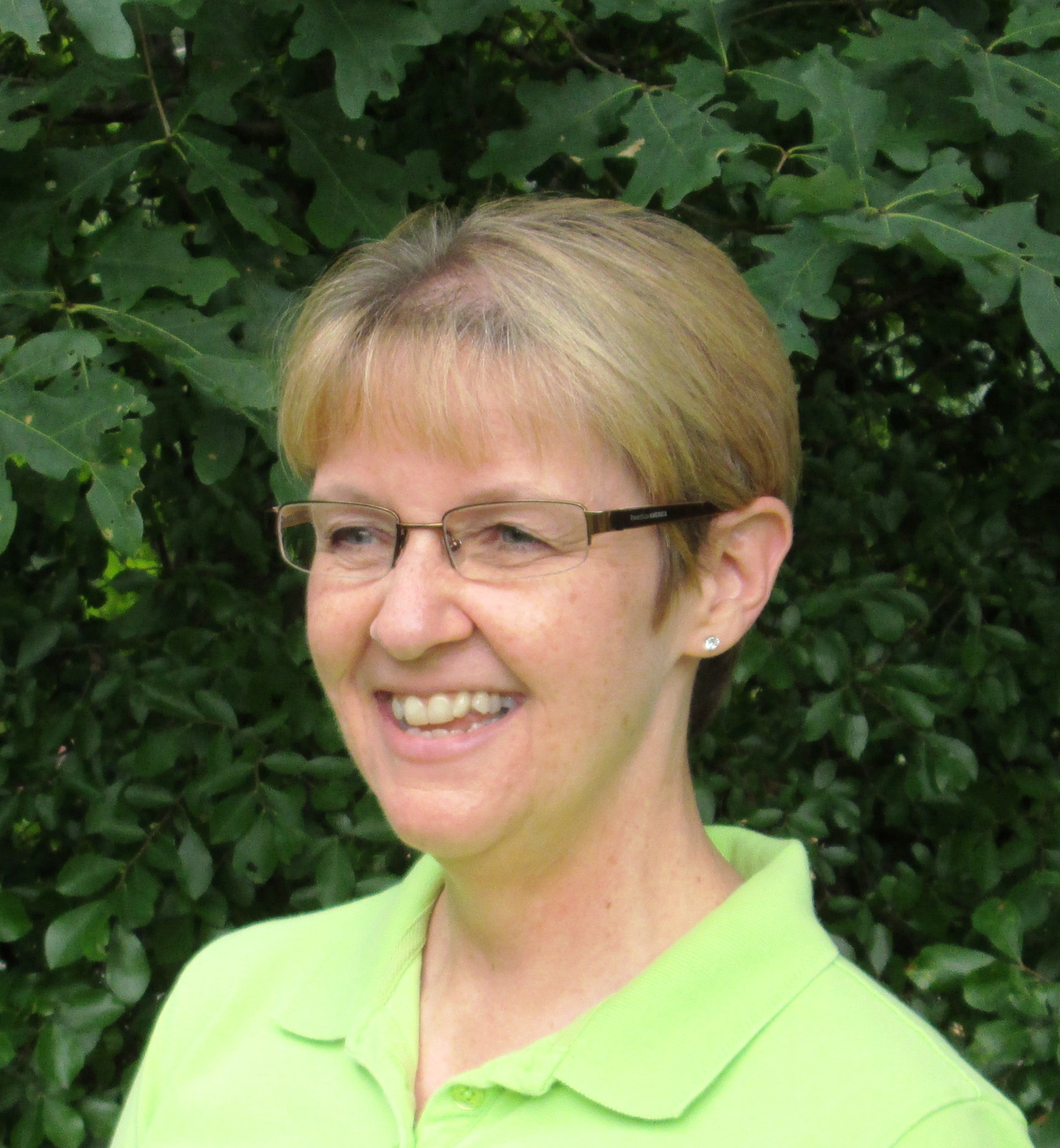 Do you have an article to include in next week's bulletin or newsletter?
Email these to
Suzanne Foster
or call the church office.