In the Newsletter this Week:
From the Pastor

UMW Sunday - 10:30 Service: October 25

Soup & Salad Lunch - 11:30 October 25

Fall Festival & Trunk or Treat: Oct. 28

All Saints Sunday: November 1

Children's Ministr

y

NCM Month: October

Coffeehouse: November 6

Veteran's Day Flowers: November 8

Women's Book Club: November 13

Silent Auction: November 22

Prayers / Thanksgivings

Ways to Make a Donation
---
Jubilee!
This weekend at the Women's retreat, we reflected on the times when God is present through the senses. We considered the times when the tastes and smells of food have been part of our faith journey. As part of her reflection on sound, Shelia Trentini had us listen to the Mary Chapin Carpenter song, Jubilee
Some of us were reminded of times when we gave a loved one space to make mistakes, and step away; we shared hopes for their return to the fold. Others of us heard words of home and homecoming. Some of us received hope for a time when all is made right and we gather at heaven's table.
It's an unusual word, Jubilee, and from the law in Leviticus. Although the people have not yet entered the Promised Land, it sets regulations for that future time.
They entered the Promised Land as free people, having escaped from slavery in Egypt. Almost immediately the tribes divided the land. This would ensure that every tribe had enough farming land to provide for its families.
But the Law of Jubilee assumed that sin and tragic circumstances would be part of the future, and there would be a time when people were forced into slavery because of economic hardship and when family farms were lost.
Every fifty years would be a Jubilee year. Ownership of land would return to the original tribe. The missteps of one generation would not impact the opportunities of the next—there would be land and a means of providing for every tribe.
In the Jubilee year, debt would be forgiven and slaves would be given their freedom. As you can imagine, the price of a slave depended on how long until the next Jubilee year!
Every time this word Jubilee comes up in Bible study, Tom Cooper is quick to point out that we have no evidence that anyone in the Bible ever obeyed this law and celebrated the Year of Jubilee.
The Gospel of Luke depicts Jesus reading about the Year of Jubilee the first time he preaches in a synagogue:
"The Spirit of the Lord is upon me,

because he has anointed me

to bring good news to the poor.

He has sent me to proclaim release to the captives

and recovery of sight to the blind,

to let the oppressed go free,

to proclaim the year of the Lord's favor."
Did you catch his words? In Jesus, the law would be fulfilled. In Jesus, there would be healing and freedom. In Jesus, there would be Jubilee, the year of the Lord's favor.
This Sunday, as we gather for a time of worship led by the United Methodist Women, listen for the time when Wynne sings that song about Jubilee. Trust that the freedom and healing is for you, too. Pray that the body of Christ, the church, is still invigorated by this same spirit, proclaiming this good news and being part of God's transformation.
I'll see you this Sunday, a day of Jubilee,
---
UMW Sunday: October 25 - 10:30 Service

Mark your calendars for our next
10:30 Only Worship Service
which will be led by the women of the church.
This service will feature guest speaker Beth Ellison. Beth is a Berkeley Lake resident who is currently serving as Assistant Director of Student Services for Belhaven University's Adult and Graduate Studies program. She has served in staff positions at numerous United Methodist churches and is married to Rev. Jim Ellison.
We look forward to having her with us on October 25th.
---
Youth Sponsor Soup & Salad Luncheon: Sunday, October 25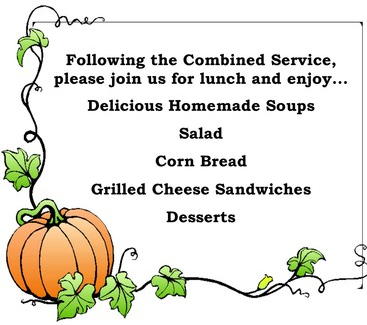 Donations accepted to benefit
Mt. Carmel Youth Missions
---
Fall Festival & Trunk or Treat! Oct. 28

The Fall Festival will begin at 4:30 on Wednesday, October 28th with games, a moonwalk, a hayride, and a cemetery scavenger hunt!
From 5:30 - 6:30, there will also be free hotdogs, then "Trunk or Treat-ing" in the parking lot will begin at 6:30!
Mark your calendar and get your costume ready!
---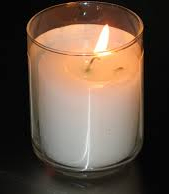 All Saints Sunday
November 1, 2015
On All Saints Sunday during the worship service we will read the names and light a candle in memory of our loved ones who have died during the PAST TWELVE MONTHS. Families of those remembered are invited to take the candle with them at the end of the service.
The names to be read MUST BE SUBMITTED TO THE CHURCH OFFICE. No name will be included in the service without being explicitly sponsored by someone in the congregation. In this way, we respect the privacy of those who wish it, while we celebrate the lives of those who have gone before us.
Please use the space provided on the back of the Connect Card in your Sunday bulletins to submit names, or get them to the church office (770-449-4498 or
office@mtcarmel-umc.org
) BY WEDNESDAY, OCTOBER 28.
---
Veteran's Day Flowers: November 8
Mt. Carmel plans to start a new event this year to honor the VETERANS in our congregation and families.
On Sunday, November 8, n
ames of veterans will be listed in the bulletin and they or their families will be invited to take a flower from the loose arrangement on the altar that day.
If you are a veteran or know of one who should be honored, please note it on the back of the Connect Card in your Sunday bulletin, or notify the church office by Wednesday, Nov. 4.
(Note: This event is for Veterans still living. Another special recognition will be held during church on Memorial Day weekend to honor those who have given their lives in service to our country.)
---
Children's Ministry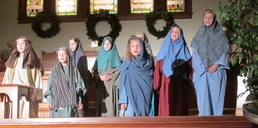 Sunday School
This Sunday is a 10:30 - one service only - worship time. The children will take advantage of this by going downstairs after the Children's Sermon and working on our Christmas musical, so we need everyone to attend if you can.
If you have not picked up your script or music CD, they will be available on Sunday, or I can leave in the church office for you to pick up.
Sunday School Need
A teacher for the Kindergarten through 2nd Grade Class:
Gail Bolton has had to take a leave of absence from teaching this class because of family obligations due to the recent terrible accident of her sister Connie. We are covered right now, but will need teachers from December until Miss Gail can come back.
Please let me know if you can help.
Wednesday October 28: 4:30-7:30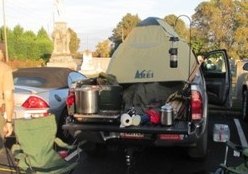 This is a church wide event FOR ALL AGES to welcome people from the neighborhood to Mt. Carmel.
Come have a hot dog, decorate your trunk and pass out candy or greet our neighbors!
Needed:
Bags for Halloween candy or favors
Director of Children's Ministry
---
October is NCM Food Drive Month!

Thank you for helping those in need in our community with your donations during the month of October!
While our Food Drive Month is almost over, please continue to remember NCM as you do your shopping each week.
There is always a need for food, toiletries, baby items and household products.
---
Catacombs Coffeehouse
Opens Its Doors Again!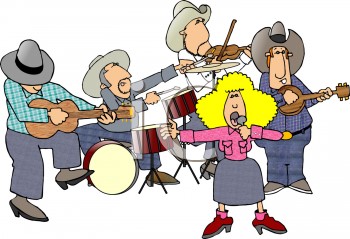 November 6, 2015 (Friday Night)
Doors Open at 7:00 p.m., Music from 7:30 - 9:00
Please come enjoy Great Music, Homemade Desserts &
a Wonderful Night out with Friends.
Location: Lower Fellowship Hall
Also: Donations of Baked Goods are needed, so if you can bring something, please check the box on the back of the Connect Cards in your Sunday bulletins.
---
Mt. Carmel Women's Book Club
All women are invited to join the Mt. Carmel Women's Book Club that meets monthly. This month's book is
The All-Girl Filling Station's Last Reunion
, by

Fannie Flagg.
The next Book Club meeting will be on Friday, November 13th in the Fellowship Hall. Light refreshments will be served.
Walden
for more information or directions.
---
The Transformer's Sunday School Class - Silent Auction Nov. 22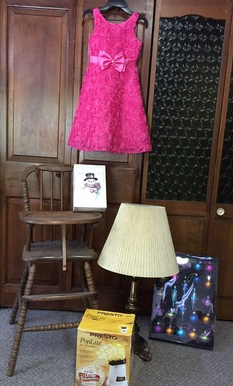 Remember to keep saving those items for the Transformer's Silent Auction on November 22nd!
The auction will benefit World Vision and Family Promise of Gwinnett (a world outreach and a local charity.) The funds will be divided 50/50 for each of these worthwhile causes.
For more information on
World Vision
or
Family Promise
, please visit their websites, see previous newsletters, or contact the
church office.
THANK YOU for helping us help others and remember to come and shop!
---
Condolences

Our sympathy is extended to the family of Lucile Jones who died on Sunday, October 18, 2015.
Please keep her sons and all of their family in your prayers.
---
Prayers and Concerns
Please join with others in our church family in praying our concerns and thanksgivings this week:
Prayers
Gail Bolton's sister, Connie Hull & her family: Connie in serious car accident Monday - will have long recovery

Family & friends of Lucile Jones who died on Oct. 18

Eric Riviere

Family & friends of Beth: Jensen's friend who died last week

Christine Werdebaugh's friend James: cancer in eye

Our church

Family & friends of Anglin's friend Kim who died recently

Klinetob's friends Tom: stage 4 brain cancer, and Marilena: blood cancer

Jason Campbell's grandmother: hip surgery on Oct. 18

Jacque Tapley's father: able to eat some but still has feeding tube - prayers for continued recovery
Thanksgivings
17 women of the church had a great retreat to Lake Harding, Alabama - Thanks to Lane Shutt for the use of her lake house!
Beautiful weather
Successful Youth Food Collection for NCM
---
Ways to Make a Donation Electronically
Thank you for your support of Mt. Carmel!
There are many ways to give: You may use a Debit Card, Credit Card, or PayPal, o
r you may make
an automatic electronic funds transfer on a
one-time or recurring basis.
Click
HERE
to give electronically.
Every week:
Prayers
Worship this week
Birthdays and Anniversaries
Save the Date
Counseling Center
Norcross Cooperative
---
Sunday's Lesson
This is United Methodist Women's Sunday and the service will be led by the women of the church.
---
Birthdays this week:
Jerri Phillips
Eliah Nichelson
June Brigman
Bryant Riviere
Joyce Ivy
Cole Donaldson
George Hunter
Amanda Gilmore
Carol Bryant
Anniversaries this week:
Mark & Lisa Moore
Chris & Lamar Bolton
---
Save the Date
OCT. 21 - 7:00 PM
CHOIR ROOM
NO 9:30 MUSICIANS PRACTICE THIS WEEK
COMMUNION AT ASSISTED LIVING HOME
MEET AT CHURCH AT 4:15 TO CARPOOL
DEADLINE FOR ALL SAINTS NAMES TURNED IN
OCTOBER 28
FALL FESTIVAL / HOT DOGS / TRUNK OR TREAT
OCTOBER 28
BEGINS AT 4:30 PM
ALL SAINTS SUNDAY
NOVEMBER 1
DAYLIGHT SAVING TIME ENDS
NOVEMBER 1
WORSHIP COMM. MTG
NOVEMBER 1 - 3:00 PM
ROOM 112/114
CHILDREN'S PAGEANT REHEARSAL
NOVEMBER 1 - 4:00 PM
SANCTUARY
COUNCIL ON MINISTRIES
NOVEMBER 1 - 4:30 PM
ROOM 112/114
NOVEMBER 6 - 7:00 PM
LOWER FELLOWSHIP HALL
SPECIAL FLOWERS FOR VETERAN'S DAY
SILENT AUCTION FUNDRAISER
NOVEMBER 22 - ALL DAY
FELLOWSHIP HALL
CHURCH THANKSGIVING DINNER
THANKSGIVING HOLIDAYS / CHURCH OFFICE CLOSED
---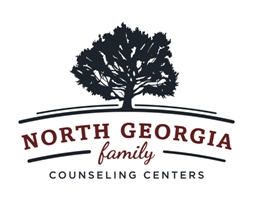 Family Wellness
through Counseling, Education and Research
Mt. Carmel proudly supports the North Georgia Family Counseling Center.

678-242-9355
ngfccumc@gmail.com
www.ngfccumc.org
---

As one of the founding churches of NCM, we encourage your support assisting those in need in our area.
Help with the most urgent needs.
---
Share your story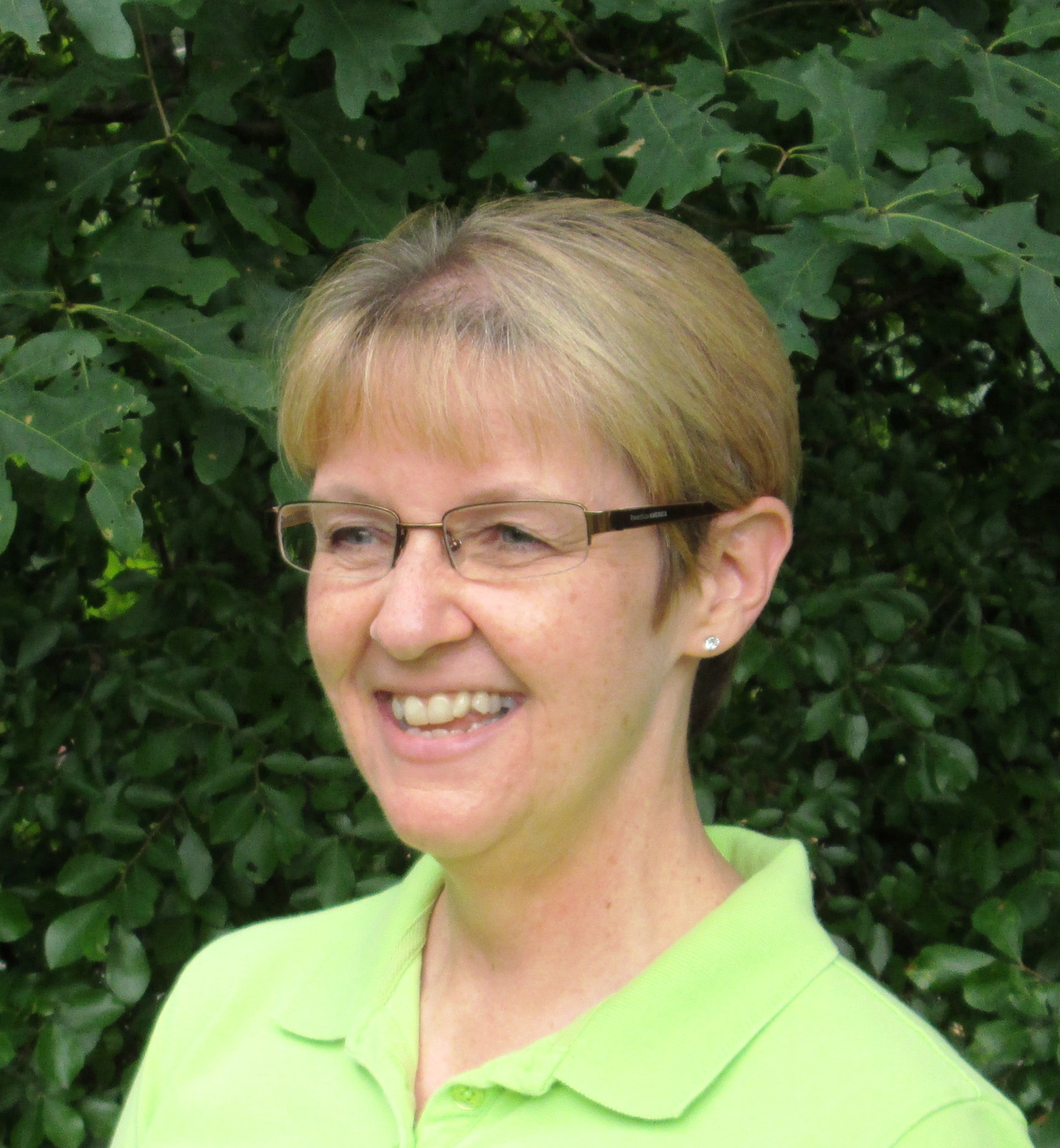 Do you have an article to include in next week's bulletin or newsletter?
Email these to
Suzanne Foster
or call the church office.