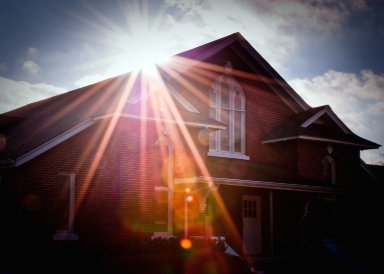 April 3, 2012

In this issue:
From Pastor Cyndi
Save the Date
Easter Schedule
Singles Event
Garage Sale
Pavement Pounders
Stations of the Cross
Children's News
Final Coffeehouse
Blood Drive
Congratulations
Untalent Show
Youth Brunch
In Worship this week
Birthdays / Anniv.
Sunday's Prayers
NCM
Soup Kitchen
Counseling Center
MAUNDY THURSDAY WORSHIP
APRIL 5
7:00 PM
GOOD FRIDAY SERVICE
APRIL 6
LUNCH: 11:30/12:30
WORSHIP: 12:00

EGG HUNT
APRIL 7
10:00 AM
FELLOWSHIP HALL

EASTER SUNDAY
APRIL 8
SUNRISE SERVICE: 7 AM
BREAKFAST: 7:30 AM
WORSHIP: 8:30, 9:30 & 11:00 AM

OFFICE CLOSED
MONDAY, APRIL 9

FINAL COFFEEHOUSE
APRIL 12, 7 PM

CONFIRMATION CLASS LOCK-IN
APRIL 13-14

TRANSFORMERS GARAGE SALE
APRIL 14
8:00 - 3:00

SINGLES TO SYMPHONY
APRIL 14
6:00 PM

YOUTH BRUNCH FUNDRAISER
APRIL 15
10:30 AM - 1:00 PM

FINANCE COMMITTEE
APRIL 15
12:15 PM

YOUTH CAST PARTY
APRIL 15
4:30 - 7:30 PM
THOMPSON HOME

ADMINISTRATIVE BOARD
APRIL 15
7:30 PM

RED CROSS BLOOD DRIVE
APRIL 18
2-7 PM

MEN'S CLUB DINNER & MEETING
APRIL 19
7 PM
FELLOWSHIP HALL

UNTALENT SHOW
APRIL 21, 7 PM
FELLOWSHIP HALL

TRINITY SOUP KITCHEN
MAY 6
Birthdays this week:
Chuck Davis
Ed McDonald
Trevor Jones
Jason Lansing
Christina Brookins
Susan Posey
Anniversaries this week:
Tim & Suzanne Foster
Kevin & Jessalyn Meeks
Norcross Cooperative Ministry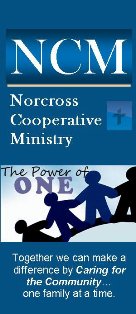 As one of the founding churches of NCM, we encourage your support as they assist those in need in our area.

This week their most needed items are:
cereal, jelly in plastic jars, canned meat (not tuna), canned fruit, meal in a can, 1# bags rice, diapers (larger sizes).

For more information on NCM, see their facebook page at
www.facebook.com
/norcrosscm.
North Georgia Family Counseling Center

Family Wellness
through Counseling, Education and Research

Mt. Carmel proudly supports the North Georgia Family Counseling Center.
678-242-9355
ngfccumc@gmail.com
www.ngfccumc.org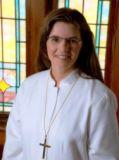 Take Time to be Holy



For the last few weeks our children have constructed an art piece for the Stations of the Cross. Like the children in their picture, they shouted "hosanna" and waved palms on Sunday morning. After they read the story from the Children's Bible, they looked at their art piece again.

Ms. Marian asked them what they saw in the picture and they answered:

· Jesus is coming to Jerusalem on a donkey. Someone is leading the donkey.

· The people are waving palm branches. It looks like some are children.

· Over in the corner there are two men not waving branches. Maybe they are the people that did not like Jesus.

· Way in the back of the picture, there are some crosses. I think those are about what is going to happen to Jesus.

Our children are enacting and talking about the stories of the faith. Like those long ago, they shout "Hosanna" and "Save us!" They know that Palm Sunday happened long ago; we teach them that it also happens today.

Acting out the faith is what we do during Holy Week. Holy means set apart for God's use. When we call this week Holy we mean that it is a time set apart to remember who we are as God's children.

I hope this week that you take time to be holy and remember our story.

I hope you will join us for a Last Supper on Thursday night and remember that we are the people with whom Jesus ate in an upper room, extending bread and wine to each one of us.

On Friday we will gather to hear the words of the crucifixion. Will you listen and remember that we are the disciples who betrayed and abandoned Jesus?

At the Stations of the Cross we remember that we are the ones whose sins were carried on the cross. We will nail these to the cross, but they won't stay there; on Easter Sunday at sunrise we will gather and sing that Morning Has Broken and we will burn these.

On Saturday morning we will bring flowers from our homes and add these to the flowering cross that shouts that ours is a living faith. Our children will gather and hunt eggs, a symbol of new life. The story does not end in a tomb. God has the last word.

This Sunday we will sing "Christ the Lord Has Risen Today". Not only did Christ rise long ago, he has risen for us today. It's Holy Week. Shout "Alleluia" and enter our story of new hope and new life.

I'll see you on Sunday,
Pastor Cyndi
---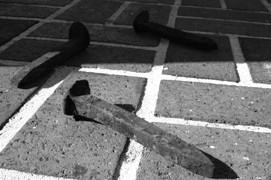 Stations of the Cross

Enter the story of Jesus' last days during this prayerful journey to the cross. In this self-guided tour, guests view art and participate in interactive elements. Each station provides an opportunity to meditate on these pivotal events.

Display Hours:
Maundy Thursday, April 5, 10am-7pm
Good Friday, April 6, 10am-7pm
Holy Saturday, April 7, 9am - noon

Thank you to the following artists:
Sam Tapley, Linda Osborne, Phillip Talbert, Barbara Cooper, Jerri Phillips, Lindsay Bolton, Pastor Cyndi McDonald, and also to those who contributed art: Boyd Whaley and George Hunter.
---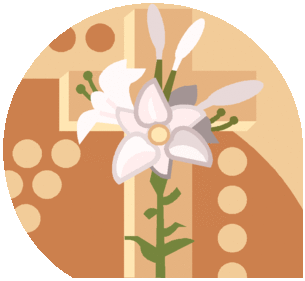 Holy Week / Easter Schedule

Stations of the Cross
(See article above.)

Maundy Thursday: April 5
Worship at 7:00 PM

Good Friday: April 6
Lunch at 11:30 and 12:30
Worship at 12:00 Noon

Easter Egg Hunt: April 7
10:00 AM

Easter Sunday: April 8
Sunrise Service: 7:00 AM
Breakfast: 7:30 AM
Worship Services: 8:30, 9:30 and 11:00 AM
Children will sing at 9:30 and 11:00 services.
---

Mt. Carmel Pavement Pounders News

Beginning this month, the Pavement Pounders running group will alternate their starting point between Mt. Carmel and Trader Joe's at the Forum.

Each Saturday in April, they will meet at the church at 8:00 AM and will have routes mapped out in this area. In May they will meet each week at Trader Joe's again.

Whether you are a novice runner or a pro, the Pavement Pounders would love for you to join them each Saturday!
---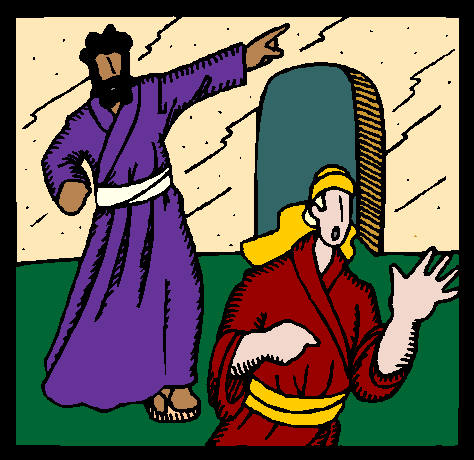 Children's Ministry News
It's Easter and we are going to celebrate the empty tomb in Sunday School. But before that, we will sing the call to worship at the 9:30 service and again at the 11:00 service. We are singing "Hallelu, Hallelujah, Praise Ye the Lord". Everyone has practiced, so please be here to sing and praise the Lord.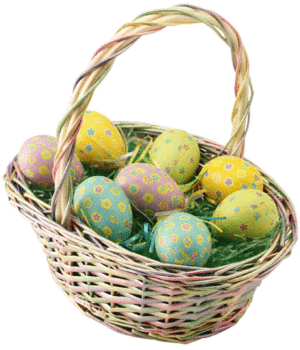 Easter Egg Hunt: 10:00 Saturday, April 7th.
"Will the Bunny" will be hiding eggs and posing for pictures so bring your friends and neighbors for the annual Mt. Carmel Easter Egg Hunt.

Upcoming:
Earth Day Afternoon
Sunday, April 22, 3:00.
We will make paper using paper we have recycled, go on an un-natural hike, and plant some flowers for Mt. Carmel.
Marian Long
Director of Children's Ministries
---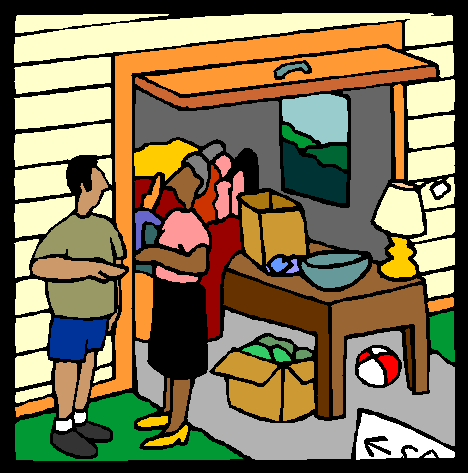 Transformer Class to Host Garage Sale!

April 14
8:00 AM - 3:00 PM
at Mt. Carmel

The Transformer Sunday School class is raising money to build a home for a poor family in a developing country. The cost is $3200 a house and the class raised about half that from a garage sale last Fall. (Thank you again for your donations last Fall!) We recently learned that our donations will be matched by a benefactor within the organization (Food for the Poor) and two houses can be built, once we raise $3200!

Anything that you would like to donate to this cause will be greatly appreciated. If you can hang onto it until Friday before the sale, that would be great! If you need to have an item picked up, please email Sam Tapley (spt404@hotmail.com) or Ed McDonald (edmacmo@gmail.com) to make arrangements.

Also if you work nearby or have a place to post or distribute a flyer about the Garage Sale, these can be picked up from the church office. Any assistance in "getting the word out" will be greatly appreciated!

And, of course, please be sure to come out and shop with us on April 14! Thank you for supporting our mission to house these needy families.

Many blessings,
The Transformer Class
---
Final Catacombs Coffeehouse

Please plan now to attend the last Catacombs Coffeehouse on April 12th at 7:00 PM. After many years of great Thursday evening entertainment, the Coffeehouse is coming to an end. Our own Gospelites will perform as the final musicians.
---

Mt. Carmel Singles Event

Join the Mt. Carmel Singles on April 14 at the Johns Creek Symphony for "An Evening with Oscar & Tony," selections from Academy Award films and Tony Award Broadway shows.

We will meet at the church at 6:00 to go out to dinner before the performance or you can meet us at the theater at 8:00. Tickets are $23.50. Let Marian (children@mtcarmel-umc.org) or Jeanne Manget know by April 10th if you plan to attend so tickets can be reserved.
Theater at Johns Creek High School
5575 State Bridge Rd
---
Menu:
Baked French Toast
Sausage and Egg Casserole
Hash Brown Casserole - Cheese Grits
Pigs 'n Blankets - Fresh Fruit
Coffee and Juice

Sponsored by the Mount Carmel Youth, all proceeds will help defray the cost of the Summer Mission Trip to New Mexico. Thank you!
---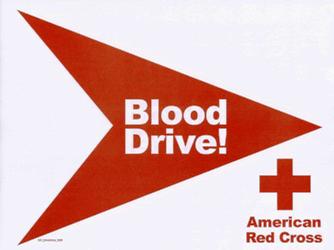 Red Cross Blood Drive
Please sign up now for the upcoming Blood Drive at Mt. Carmel on April 18th from 2 - 7 PM. We need to have at least 35 volunteers signed up for the Red Cross to come.

You may register on line at redcrossblood.org and use the sponsor code: mtcarmelumc, or call the church office at 770-449-4498.

Please consider donating blood. Together we can save lives!
---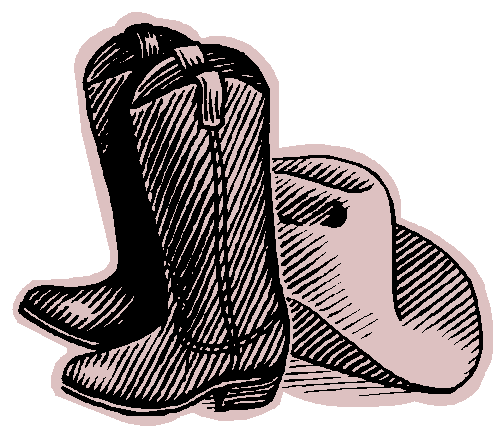 The "Cowboy Campfire" Untalent Show
Saturday, April 21 at 7:00 pm

Start planning your act now for the Cowboy Campfire-Untalent Show! The youth will sponsor this evening of entertainment to raise money for their Mission Trip to New Mexico.

If you would like to provide an act of talent or untalent, please contact Gail Bolton at flossygail@comcast.net or 678-313-3526.
---
Trinity Soup Kitchen on May 6

The youth will once again be serving at the Trinity Soup Kitchen on May 6. We will be collecting 1 gallon bags of frozen vegetable soup to take to Trinity. If you would like to donate soup or go down with the youth to serve, please contact Gail Bolton.
---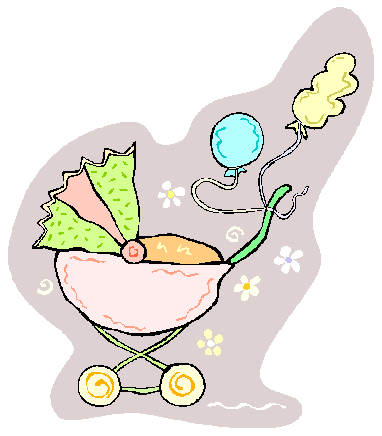 Congratulations!

We are happy for Sam and Jacque Tapley as they announce that Sam's daughter has had a baby boy! We wish them all the best.

Please join with others in our church family in praying the thanksgivings and intercessions named in worship last Sunday and during the week:
CONCERNS:
Joyce Odom - sick on Sunday
Neil Odom - knee surgery on Friday
Safe travel for those on Spring Break
Loyd McGee - ill
Phillips - daughter died 10 years ago
Andy Loftis - medical procedure
J.W. & Ann Rikard
Anita & Lamar Andrews
Bill Taylor
Kyle - Youth Director in Pooler, GA with brain tumor
THANKSGIVINGS:
Coopers to Tennessee for grandchildren's baptisms
Sam Tapley's daughter - new baby boy
Erick Parris' concert
---
News to Share?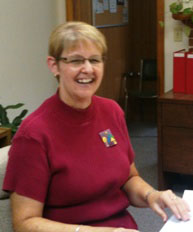 Do you have an article to include in next week's bulletin or newsletter?

Email these to Suzanne Foster or call the church office.

office@mtcarmel-umc.org
5100 South Old Peachtree Road
Norcross, GA 30092
770-449-4498
www.mtcarmel-umc.org