In the Newsletter this Week:
From Miss Marian
An Ode to Miss Marian
January Sermon Series

Transformers to Present Check on Sunday

Women's Book Club: January 8

Trinity Soup Kitchen: January 10

2015 Giving Statements

The Mt. Carmel Gong Show: January 30

Altar Flowers for 2016

NCM: Coats & Blankets Needed

Catacomb's Coffeehouse: February 12

Thank You!

Prayers / Thanksgivings

Ways to Make a Donation
---
From Miss Marian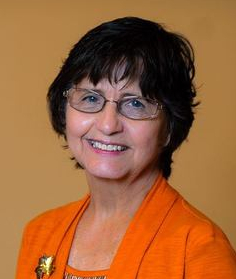 Last week as I was cleaning out and organizing my office, and yes it really is cleaned out and mostly organized, I was reflecting on what a wonderful experience I have had as the director of children's ministry at Mt. Carmel. You allowed me to do things that had not been done, for example move VBS to the Fellowship Hall with lots and lots of decorations, have an Easter Egg Hunt that was more than an egg hunt, put on complicated Christmas musicals, and redecorate our baby nursery.
Throughout all these years none of this could have happened without support and help of lots and lots of volunteers. The faithful, dedicated Sunday School teachers and nursery volunteers who lead the children in their spiritual growth. The many, many people who made VBS possible every year with snacks, registration, teaching, playing games, singing, making things for props, even though they didn't know what it was going to be, and being crew and group leaders. It took everyone to make a week of VBS happen.
I am especially grateful for you parents that entrusted us with your children. There could not have been a children's ministry without the children. You helped in so many ways.
The Mt. Carmel staff have helped me enormously. The pastors: John Huggins and Cyndi McDonald who have worked and guided me in providing spiritual education for our children. Cyndi who acted in skits, encouraged me in developing Lenten activities for the kids and has been a friend. Suzanne Foster who has corrected my typos in numerous flyers and newsletters, listened when I grumbled about something, helped me move tables and has been a friend to share hot dogs. The choir directors, Cheryl, Eric and John have helped a not very musical person with children's music. Cheri Proels, though not a staff member goes on that list as well. Our Youth Directors, Cheryl, Kaylen, Gail and Raven have provided the links to getting our youth to volunteer with children activities. Chris and Lamar who have helped me clean up, decorate, made what they probably thought were strange things for me and have even stuck around when I was here late in the evenings before VBS. Johnny and Charles who have put up signs for me, moved things, cut around posts I have set up for various events and didn't complain too much about the slip and slide set up on the side of the church. Thank you all.
The reception on Sunday was wonderful and I am so appreciative of all the work that so many people put in to make it a special event. My family was very impressed.
Lastly I want to thank the congregation of Mt Carmel who have been so supportive of the children's ministry of this church. You make the children feel welcome. I also thank you very much for the generous gift you gave me.
Sunday was a bitter sweet day. I was sad to be leaving the regular contact with my Mt. Carmel friends, especially the children, but I am excited to start new adventures. All in all, know that I love you and treasure the experiences I had at Mt. Carmel.
Marian
---
An Ode to Miss Marian!
(The children read this at her retirement reception on Sunday.)
M is for Megaphone to make sure we hear
All of our instructions loud and clear!
A is for Artistic creations galore -
VBS, Christmas Pageant, Egg Hunt and more!
R is Recreation and games that we play
At the picnic, Fall Festival, and Down Home Holiday!
I is for Ice Cream, and we're all beholden
For your entry that won the scoop that is golden!
A is for the Altar at Children's Church downstairs
Where we learn about Jesus, sing songs and say prayers.
N is for Neat office ... NOT REALLY! Go in if you dare,
But if you need anything, you can sure find it there!
Wednesdays that are wacky,
Miss Marian, WE LOVE YOU!!!
---
January Sermon Series - Re:boot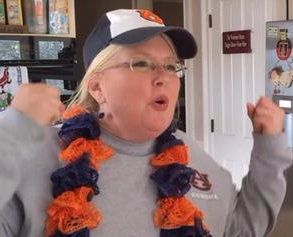 Thanks to Lila Hunter for the excellent start to our January sermon series, re:boot. What do you do when your computer, phone, or cable does not work? First thing is turn it off then back on again.
During the month of January, as we begin the Gospel of Mark, we will look at how Jesus offers a new start--and it's not in safe mode!
Click
HERE
to see the first video, shown on January 10th.
---
Transformers Class to Present Check
The Transformers Sunday School class will present the funds they raised at their Silent Auction in November to representatives from World Vision and Family Promise of Gwinnett at the 11:00 service this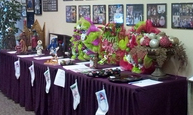 Sunday, January 10th.
The class would like to thank everyone in the church who made this possible with items donated, shopper's purchases and monetary donations!!! Without you, this could not have happened and we hope to see you at the 11:00 service.
---
Women's Book Club: January 8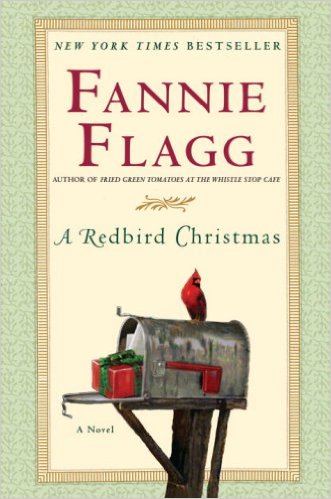 All women are invited to join the Mt. Carmel Women's Book Club on Friday night, January 8th at 7:00 p.m. in the History Room.
The book of the month is "A Redbird Christmas" by Fannie Flagg.
---
Youth to Trinity Soup Kitchen This Sunday!
Did you sign up to donate to the Soup Kitchen? If so,
please bring your donations to the church kitchen by Friday, January 8th.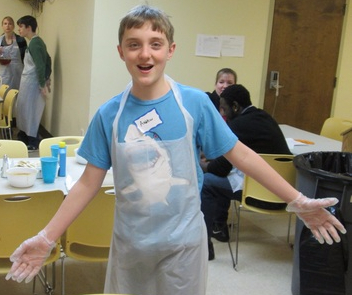 Please make sure that you put your name and "Trinity Soup Kitchen" on your donation when you bring it to the church.
(Soup should be frozen in gallon zip-lock bags and placed in the church freezer please.)
And please keep the Youth and all of those served on Sunday in your prayers.
---
2015 End of Year Giving Statements
The giving statements for 2015 will be available on Sunday, January 17th. Please pick yours up from the bulletin table in the sanctuary. All statements not picked up will be mailed on Monday, January 18th.
---
The Mt. Carmel Gong Show: January 30

Don't miss the first ever Mt. Carmel Gong Show on Saturday, Jan. 30 at 6pm!
Hosted by the Youth Group, this is similar to the Un-talent show that we have done in the past. It is a church-wide, fun, fellowship event that anyone can participate in.
All acts are welcome. The Gong Show will include serious acts and less serious ones which run the risk of being "Gonged", so b
ring some extra money in case you need to "Gong" someone off the stage!
Plan now to participate in an act or just come to watch the show!
Doors open at 6pm for concessions. The show starts at 6:30.
Admission is free. Proceeds from concession sales and "Gong" money will benefit the 2016 Youth Mission Trip. The menu will include hot dogs, chili, and Frito bowls with a vegetarian option.
Thank you for supporting our mission trip!
---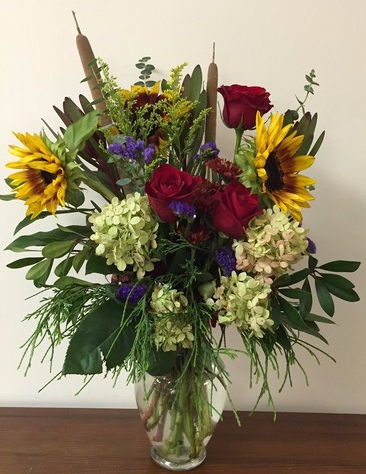 Altar Flowers Needed in 2016
It's time to sign up to sponsor flowers on the altar each Sunday in memory or honor of a loved one.
If you would like to sponsor an arrangement, please check the box on the Connect Card in your Sunday bulletin, or contact the
church office
. (770-449-4498)
Cost is $40.00
---
NCM Needs Food, Blankets & Coats

From our Norcross Cooperative Ministry representative, Penny Millar, we have learned that the pantry shelves at NCM are bare. ALL kinds of non-perishable food is needed.
Coats and blankets are still being collected also as the weather has turned colder. Donations may be left in the NCM box in Mt. Carmel foyer. Or monetary donations may be dropped into the Sunday offering plate.
And finally, if anyone is interested in helping with the Children's Program that NCM provides, they could use volunteers on Tuesday evenings from 6-8 p.m., or on Saturday mornings, 10-12.
---
Catacombs Coffee House: February 12

Mark your calendars for ...
Ron Hipp with Carol Statella ~ Out of the Rain ~ is a folk duo noted for innovative arrangements and unusual expressive power. Ron Hipp has been known in the Atlanta area as an accomplished solo artist and Carol Statella has played and sung in various groups over the years. Their joining forces to regularly perform and record music together has created a compelling, poignant sound that is both timeless and fresh.
Their sound together has been described as warm, eloquent, and vivid. Onstage, Ron and Carol draw audiences in with artful musicality, occasionally inane humor, and absolute focus on inviting the listener into the depths of a song.
Doors to the Coffee House open at 7:00 PM on Friday, February 12th. Music starts at 7:30 PM and should go until about 9:00 PM. Coffee, tea, soft drinks and sweet treats will be on sale throughout.
Come early… we had "standing room only" for our last Coffee House and "Out of the Rain" has always been a Catacombs favorite!
---
Thank You!

We would like to say a big "Thank You" to Judy Bagwell
who stitched 16 finger labyrinths for the delegates at this year's United Methodist General Conference to use for prayer.
This was a project requested through the United Methodist Women, hoping to collect enough labyrinths for every delegate to get one.
Thanks for representing Mt. Carmel so well Judy!
---
Prayers and Concerns
Please join with others in our church family in praying our concerns and thanksgivings this week:
Prayers
Steve Pearson: home and rehab going well
Abby, friend of several church members: delivered a healthy baby girl on Dec. 24th after more than 12 weeks of being on bed rest
---
Ways to Make a Donation Electronically
Thank you for your support of Mt. Carmel!
There are many ways to give: You may use a Debit Card, Credit Card, or PayPal, o
r you may make
an automatic electronic funds transfer on a
one-time or recurring basis.
Click
HERE
to give electronically.