In the Newsletter this Week:
A Note from Reverend Michael
Lunch Bunch: July 16
NCM Needs
Help Pack Backpacks this Sunday
Youth News
Thank You Very Much!
Kid's Corner
Women's Book Club: August 4
Preschool Consignment Sale
Prayers / Thanksgivings
Ways to Make a Donation
---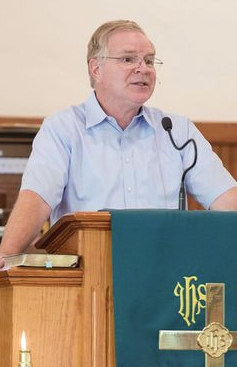 A Note from
Rev. Michael
Forgiveness is not earned but given.
It means to release the desire to get even or the "right" to require the offender to pay for what he has done. To forgive is to say, "You are free. Your debt is paid."
It is not engaging in willful amnesia, but it is choosing not to treat someone on the basis of what they have done, even though we remember it. Forgiveness isn't the same as reconciliation. Reconciliation is earned. Forgiveness clears the ledger; it does not instantly rebuild trust. Forgiveness cancels debts; it does not eliminate all consequences.
Blessings,
Rev. Michael
---
Lunch Bunch: July 16

Everyone is invited to join the Lunch Bunch after church on Sunday.
This week we'll meet at the Atlanta Bread Company at the Forum at about 12:15. (4880 Peachtree Corners Circle, Peachtree Corners, GA 30092)
See Wynne Buran with any questions.
---
NCM Needs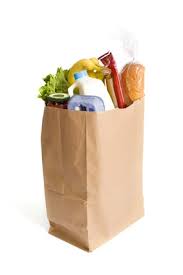 Norcross Cooperative Ministry has updated their list of items needed this week.
Items needed are: saltine crackers, canned soup, & cereal.
Donations may be left at Mt. Carmel in the NCM bin near the handicap entrance. Of course monetary donations are always appreciated too. Just make your check payable to Mt. Carmel, mark it for NCM, and drop it into the offering plate. Thank you!
---
Help Pack Backpacks this Sunday
The Mt. Carmel Men are again providing backpacks for kids attending Simpson Elementary School this year.
We plan to add the school supplies to the backpacks after each worship service on Sunday. You are invited to come by the Fellowship Hall to help with this activity.
---
Youth News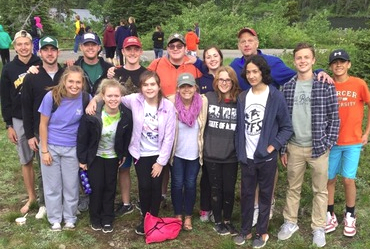 Photo from Mission Trip to Montana!
The regular Youth Dinner and Program happens on Sunday evenings, beginning with dinner at 5:15 in the downstairs youth hall, followed by programming, fun and worship until 7:20.
For more information, see the Youth Newsletter
HERE
, or contact Youth Director
Emily Thompson
.
---
Thank You Very Much!
Church Family,
Thank you ALL so much for the time, dedication and monetary gifts to make our mission trip possible. We had an amazing time serving in the Blackfeet Community!
Love,
The Mt. Carmel Youth
---
Kid's Corner
We had a great time preparing our annual Quesadilla lunch for Youth Sunday! We all worked hard to make our lunch a success... special thanks to our kiddos who helped...Catie, Rachael, Kathryn, Brennan, Josiah, and Ellie Ruth!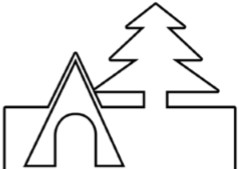 Don't forget our second annual
"Camping in the Church" event
is scheduled for Saturday night, July 22 at 6 pm. Its OK to arrive as early as 5 to set up tents.
We will have supper (quesadillas, salad and dessert) followed by a movie with popcorn. At dark we will roast marshmallows and make s'mores.
Please come and enjoy the movie and dinner even if you aren't camping. Youth are invited to join us too.
Cheers!
Leslie
---
Women's Book Club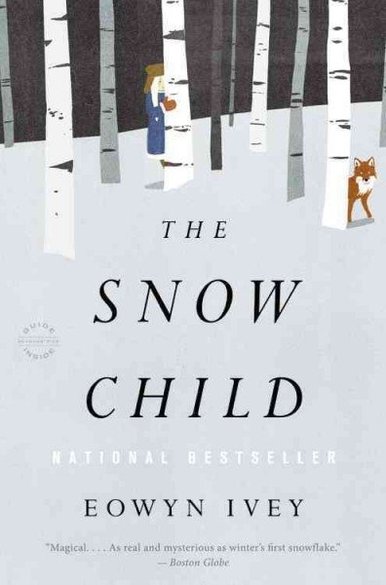 The next meeting of the Mt. Carmel Women's Book Club will be on Friday, August 4th. We'll meet at 7:00 p.m. in the Hope House.
This month's book is The Snow Child, by Eowyn Ivey.
See Chris Bolton or Vicki Walden with any questions.
---
Preschool Consignment Sale in the Fall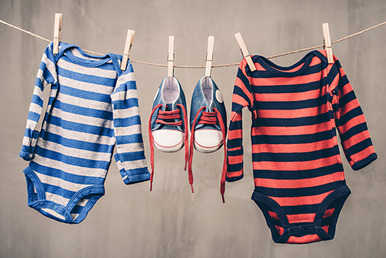 The Mt. Carmel Preschool will participate in a consignment sale this September and they need our help!
The sale will be at Christ the King Lutheran Church in Peachtree Corners and will include children's items as well as household things.
If you are cleaning out closets before we head back to school and have children's fall/winter clothing, shoes, sports equipment or toys, or any household items you are getting rid of, we would love to take it off of your hands!
All proceeds benefit the Preschool. Last March we made almost $1,000 at the consignment sale and we are hoping to do the same in September!
Just bring your donated items into the church office any weekday this summer and we will take it from there. I can also provide you with a receipt for your taxes next year.
Thank you!
---
Prayers and Concerns
Please join with others in our church family in praying our concerns and thanksgivings this week:
Prayers and Concerns
Jerry McDonald - hospitalized after a fall
Steve Riviere's friend Donny - removal of kidney
Dawn Seigler - Harold, the brother of the director of her assisted living home - not doing well
Ignatius' friend Saila - stage 4 lung cancer, 35 yrs. old, never smoked
Pekka Ignatius' niece Tuulia - stomach issues
Cynthia Currence - for daughters to draw closer to God
Jo Minor's brother - motorcycle accident
Family of Eva Proels' friend who was killed in July 4th auto accident
Janis Hoge's friend Bobby Sue - contracted MRSA after back surgery
Karen Martin - chemo treatments
Bagwell's friends Reggie & Patsy - Reggie has severe kidney issues and Patsy has breast cancer - skipped a chemo cycle to be able to attend the birth of first grandchild
Bagwell's cousin Mark - fell off roof - broken ribs, spine and back injuries
Judy Bagwell's sister Alice - side effects of chemo
Thanksgivings
Lisa Long's friend Vicki - cancerous kidney removed - cancer was contained
John Huggins thanks everyone for prayers during radiation treatment for cancer - completed and received good test reports
Cynthia Currence - thankful to be back home after travels
Raven, 4 yr. old niece of Melanie Bagwell's co-worker -leukemia is in remission
---
Ways to Make a Donation Electronically
Thank you for your support of Mt. Carmel!
There are many ways to give: You may use a Debit Card, Credit Card, or PayPal, o
r you may make
an automatic electronic funds transfer on a
one-time or recurring basis.
Click
HERE
to give electronically.
Every week:
Prayers
Worship this week
Birthdays and Anniversaries
Save the Date
Counseling Center
Norcross Cooperative
---
Sunday's Lessons
Verses from Revelation 19
Psalm 115:3-13
---
Birthdays this week:
David Youngblood
Henry Nishimuta
Lily Medlock
Kara Weeks
Ronda Bendig
Josh Riviere
Raven Hinson
Marianne Thompson
Mae Ellen Sengbusch
Andrew Bond
Ethan Kilmer
Anniversaries
this week:
Pekka & Lorrie Ignatius
Paul & Ronda Bendig
Buddy & Kathy Atkins
---
Save the Date
9:30 MUSICIANS PRACTICE
JULY 12 - 7:00 PM
SANCTUARY
(NO CHOIR PRACTICE IN JULY / 9:30 PRACTICE MOVED TO 7:00 EACH WEEK IN JULY)
YOUTH RAFTING / CAMPING
JULY 15-16
SUNDAY SERVICES
JULY 16 - 9:30 & 11:00 AM
SANCTUARY
PRESCHOOL SUMMER CAMP
JULY 17 - 20
9:00 AM - 1:00 PM
SPR MEETING
JULY 18 - 6:00 PM
HOPE HOUSE
TRIP TO GWINNETT BRAVES
JULY 20
GAME TIME - 7:05 PM
COOL RAY STADIUM
KIDS CAMP-OUT AT CHURCH
SAT. - SUN. / JULY 22 - 23
6:00 PM - FELLOWSHIP HALL
YOUTH TO STONE MOUNTAIN
JULY 29
BLESSING OF THE BACKPACKS
AUGUST 6 - 9:30 & 11:00 AM
SANCTUARY
HOST FAMILY PROMISE
AUGUST 6 - 13
FINANCE MTG
AUGUST 13 - 6:30 PM
HOPE HOUSE
ADMINISTRATIVE BRD. MTG.
AUGUST 13 - 7:30 PM
ROOM 112/114
C.O.M. PLANNING RETREAT
AUGUST 19 - 10:00 AM
ROOM 112/114
HOMECOMING
AUGUST 20 - 10:30 AM /
POTLUCK LUNCH
12:00 PM
FIRST DAY OF PRESCHOOL
AUGUST 28 - 9:30 AM
---
Norcross
Cooperative
Ministry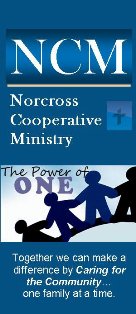 As one of the founding churches of NCM, we encourage your support assisting those in need in our area.
Donations of non-perishable food may be left in the NCM tub in the church foyer, and checks made to the church and marked for NCM may be dropped into the offering plate or by the church office.
---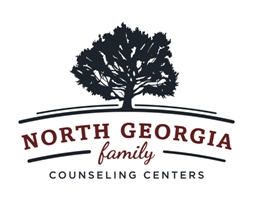 Family Wellness
through Counseling,
Education and Research
Mt. Carmel proudly supports the North Georgia Family Counseling Center.
5100 S. Old Peachtree Rd.
---
Share your story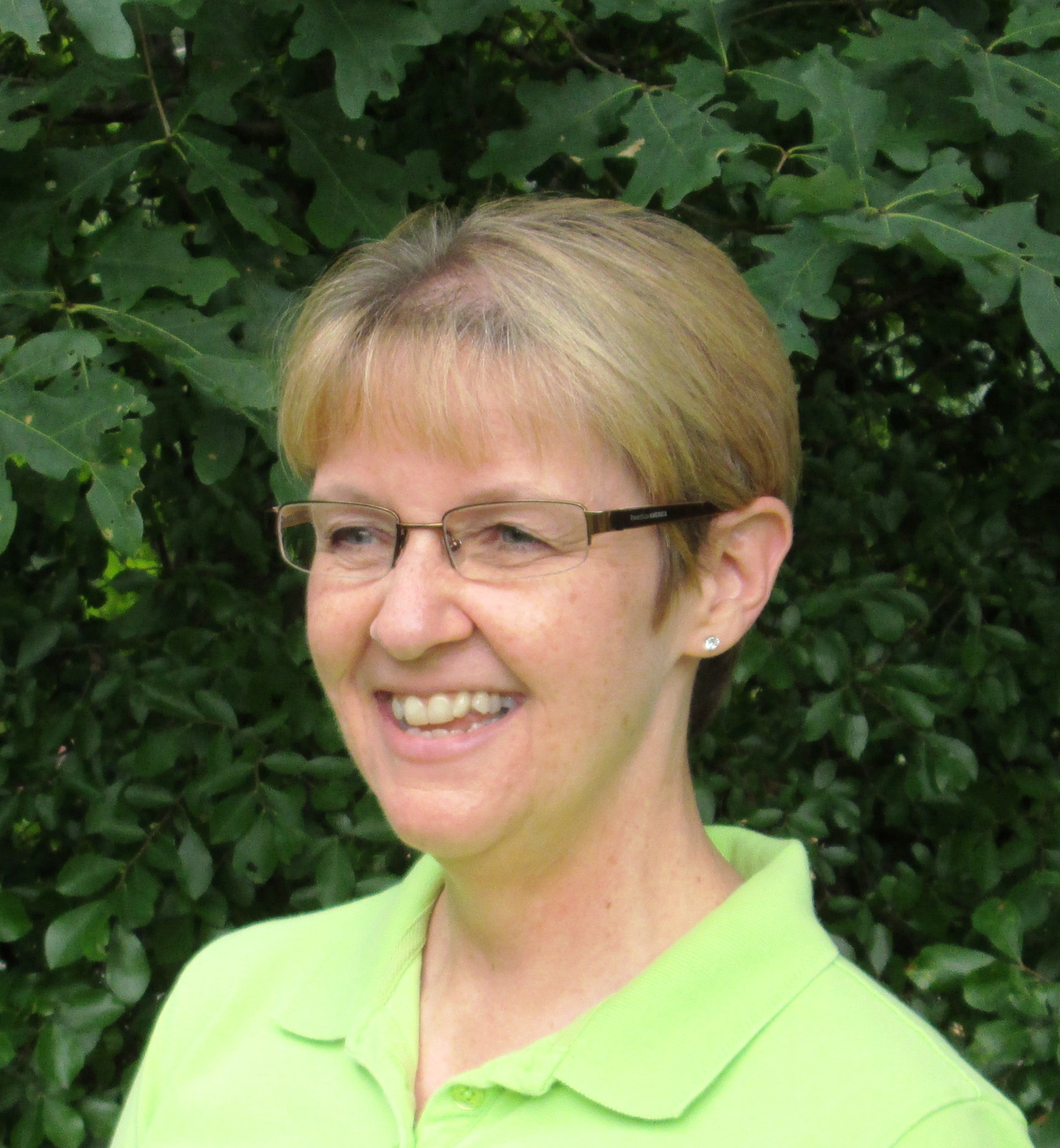 Do you have an article to include in next week's bulletin or newsletter?
Email these to
Suzanne Foster
or call the church office.