In the Newsletter this Week:
From Pastor Cyndi

Favorite Songs of the Congregation
Family Promise: July 12 - 19
Thank You Note from the Youth Mission Team
Singing with the Choir
New Monday Study: July 13

Children's Ministr

y

Women's Book Club: July 10 - Walden Home

Fellowship Golf Outing: July 11

From the Preschool

NCM - School Supplies by July 30th

Prayers / Thanksgivings

Ways to Make a Donation
---
I Hate it When God Does That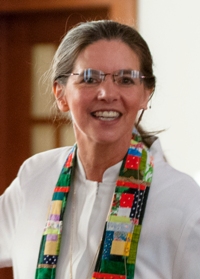 Don't you hate it when God says change?
Last night I sent reminders to the 9:30 musicians about tonight's practice. This morning I awoke to a reminder that Bill would be out in order to help at Berkeley Lake Chapel.
Before I knew it, I was feeling resentful. Once a month, Mount Carmel worship attendance is lower because of people who go to the chapel instead. The tension in my head began to build as I thought about this. I began to feel helpless, the voice inside whispering that it doesn't matter what I do, attendance will be low. And helplessness always leads to anger. I began grumbling, asking why the chapel has worship services!
Finally, I settled down enough open Counterfeit Gods, a Tim Keller book I purchased to help think about what it means to say "Jesus is Lord" as we read the creed:
In this paradigm, we can locate idols by looking at our most unyielding emotions. What makes us uncontrollably angry, anxious, or despondent? What racks us with a guilt we cannot shake? Idols control us, since we feel we must have them or life is meaningless.
Ugh! I hate it when that happens! I'm still shaking with frustration and my study preparation says that strong emotions are way to locate idols.
You've already guessed my idol, haven't you? I want Mount Carmel to be a strong healthy growing church. I want our worship services to be full…and I was more concerned about people being at Mount Carmel than whether people are meeting God.
My guess is that chapel services were started because people were looking for God, and Christian community with their neighbors. Why couldn't I celebrate that people are finding God in this way?
We have several people who share their musical talents with the Berkeley Lake chapel. Why couldn't I celebrate that our people are listening for God's call on their lives, and serving in ways that minister to the community?
There is nothing wrong with my dreams for Mount Carmel to grow, to be a place where people connect with God, and grow in relationships with one another.
It's a good dream, unless I get so wrapped up in it that I forget that a more important dream is that of God's kingdom growing.
I don't know of anyone who is reluctant to serve Jesus because they are anxious to go about doing evil. Usually it's the good things that get in the way of what is most important. Dedication to a career is good, until long hours get in the way of being present to your family. Being supportive of a friend or family member is good, until it becomes co-dependency. (I am going to stop there and not think about whether too much chocolate, another good thing, has ill effects.)
What do you do when you realize there is an idol in your life? I marked my calendar so that I will remember, on Berkeley Lake Sundays, to pray the same prayer for those attending the chapel that I pray for Mount Carmel: please bless the service, so that something is said or sung or read or prayed or preached that connects with each person and somehow draws us closer to You . Please draw us closer to one another and our neighbors. Please let this worship be a time of healing. I know that your image is within each one of us, please bring the healing that we need to grow into this.
I told God, "I hate it when you do that."
Then I told God, "thank you for pointing out my idol."
I'll see you this Sunday, unless you are going to the chapel. In that case, I better see you the following Sunday!
---
More Favorite Songs of the Congregation

Last Sunday, July 5, the following favorite songs were included in the worship services:
This Is My Father's World (Chris Bolton)
Wonderful Words of Life (Joanne Ragon)
How Great Thou Art (Lane Shutt, Kay Fouts)
El Shaddai (Kay Fouts)
On Sunday, July 12, favorites included will be:
There's Within My Heart a Melody (Kay Fouts, Christine Werdebaugh)
Lord, I Want to Be a Christian (Diane Bond, Steve Pearson)
Living for Jesus (David and Cindy Jones)
---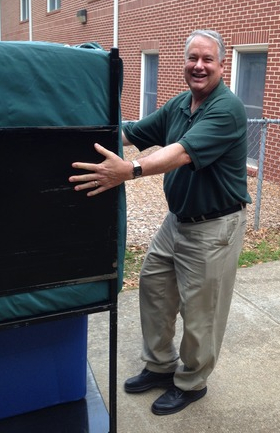 Family Promise:
July 12 - 19!
Did you know Mt. Carmel is having guests next week?
Do you have time to be hospitable to the members of Family Promise?
Do you know what Family Promise is all about?
Well, if not, Family Promise is a program to help families get back on their feet and able to support themselves. For a maximum of 90 days, families take part in the program and either search for jobs or continue with the jobs they already have, but also take part in finance classes designed to foster independence financially.
Many churches in our area host a maximum of 4 families for a week at a time, providing shelter, love, food, and support while these people work toward financial recovery. Is this successful? Indeed, it is. With over an 85% success rate, Family Promise aids people who have fallen on hard times and need a little help getting back on track.
Please be a part of Family Promise and answer the call of helping people help themselves.
Our church will host during the week of July 12. As the hymn questions, "Is it I, Lord?" The answer is, "Yes, it is."
Family Promise Schedule:
Set Up on Sunday, July 12: 12:30 pm
(with a quick lunch for volunteers at noon)
Tear Down on Sunday, July 19: 7:00 am
---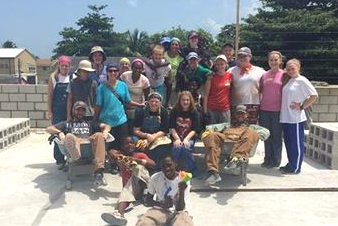 A Note from our Youth Mission Team
"We want to say a HUGE Thank You to the Mt. Carmel congregation for all of your prayers, love and support of us and our 2015 mission trip. We literally couldn't have done it without you!"
The Mt. Carmel Youth & Counselors
The Youth returned last Sunday from the Bahamas, tired but happy to have had such a great mission trip helping to add a 2nd floor to a church, and running a Vacation Bible School for the children all week.
We are so proud to have them represent our church!
---
Singing with the Choir
Have you thought of singing with the 11:00 choir on Sundays? Well now is the perfect time to start!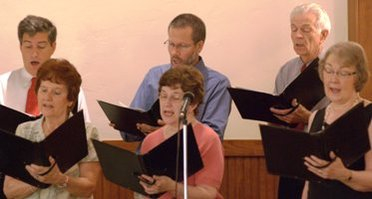 The choir is taking it easy during the month of July and not
having any Wednesday night practices, so if you'd like to join them, just arrive a few minutes early on Sunday morning and join them in the choir room to run through the music!
---
New Study begins Monday, July 13
Pastor Cyndi will soon lead a Monday night study of the book,
Unbinding the Gospel
.
This nine week study, beginning July 13, is designed to help begin spiritual disciplines of daily prayer and scripture reading, and learning to pray with others. The study offers practical ways to live a more vibrant faith, growing in a relationship with God as we learn how to be accountable to one another.
Copies of the book are $10.50 and are available in the Hope House and back of the sanctuary. The class meets weekly at 7:00 p.m. for 1½ hours.
---
Children's Ministry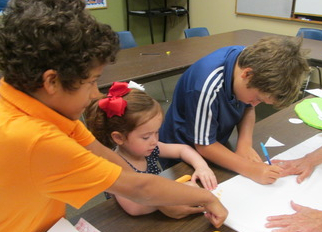 Sunday School
Our Mission Project this week is to make welcome cards for our Family Promise visitors. We will also stay after church and help set up the rooms...make beds, set up lamps and clocks, etc.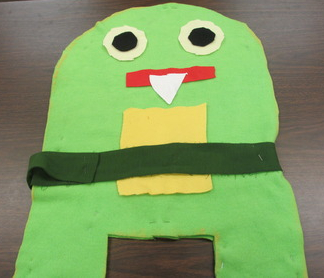 We will also continue working on our Monster Pillows. The first one is cut out and almost ready to sew together!
Wacky Wednesday: Pizza and Pasta
July 22: 10:00 am - 1:00 pm
What could be better than celebrating everyone's favorite Italian foods? We will cook lunch (pasta and pizza,) play games and make a craft or two with pasta.
Director of Children's Ministry
---
Mt. Carmel Women's Book Club
The Women's Book Club will meet on Friday, July 10th at 7:00 p.m. at the home of Vicki Walden.
The book of the month is
Gather Together in My Name
, by Maya Angelou.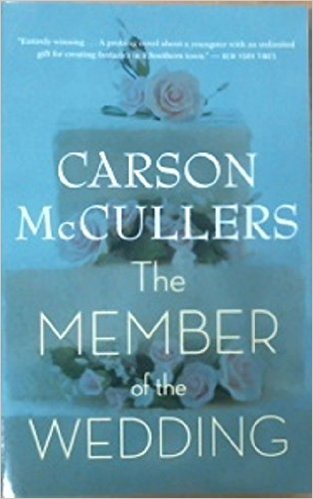 The next meeting will be on August 7th and the book that month is The Member of the Wedding by Carson McCullers.
---
Fellowship Golf Outing: July 11
The next Fellowship Golf Outing is set for Saturday, July 11 at the River Pines Golf Course. Tee times are 8:42 and 8:52 a.m.
Cost is $61 and the outing is open to ALL golfers, no matter their skill level. Just come out and have fun!
Please contact Neil Odom if you'd like to join the group or have other questions:
nonojo413@gmail.com
or 770-827-2122.
---

From the Preschool
The Preschool finished our first summer camp last Thursday and we had a blast!
Both the teachers and the children had a full and tiring day at our bug camp. There were stories, crafts, outdoor fun and we were constantly moving! We loved seeing church members, preschoolers and alumni attend.
There has been a request for more camps, so we will be looking into doing it again.
Many thanks to Mt. Carmel for giving us such a warm, loving and supportive place to teach and love the children.
---
NCM Needs School Supplies by July 30!
Even though we are all in summertime mode right now, the 2015-2016 school year will be here before we know it and Norcross Cooperative Ministry is collecting school supplies for students throughout the summer.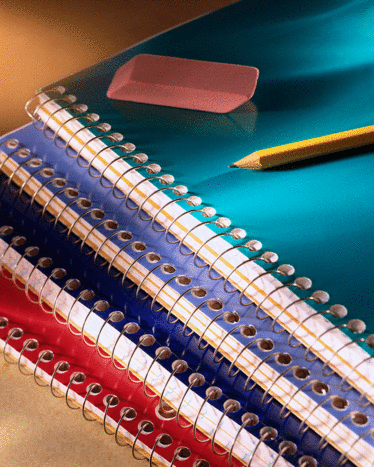 Please check the "wish list" below to see what supplies are needed, then do some shopping and place your donations in the NCM box in the church foyer by July 30, 2015. Monetary donations are also appreciated - just drop your check into the offering plate, marked "school supplies."
Thank you for helping local students have a good school year!
WISH LIST:
back pack style book bags
hard cover notebooks (1" - 2" ring binders)
wide-ruled notebook paper
pocket folders with brads
scissors

---
Prayers and Concerns
Please join with others in our church family in praying our concerns and thanksgivings this week:
Prayers
Josh Riviere: surgery on Tuesday to put stint in kidney
Jenny Jensen's father Jim: heart attack on Sunday
O'Leary's friend Rachel: chemo treatments
Nolan O'Leary: surgery on July 21
Jeanne Manget's neighbor Judy: brain tumor
Klinetob's friend Tim: stage 4 brain cancer
Klinetob's friend Marilena: blood cancer
Ellen Berlage's grandson Jordan, his wife Sarah and 3 children: on 4 year mission in Uganda, Africa
Family Promise families and volunteers
Kelly Hinson's parents: mother moved into nursing home - difficult transition for them
Ellen Berlage's brother-in-law Dave: recovering from heart surgery
Berkeley Lake resident Kitty: 96 yr. old - fell & broke hip on Saturday, hip replacement on Sunday morning, had a stroke Sunday afternoon
Thanksgivings
Great "Bugging Out" Preschool Camp
Carl & Joan Garner's wedding anniversary
Mary Hosack (William Bolton's sister) visiting from Alaska
Ragon's grandson Zach graduating from Air Force boot camp
---
Ways to Make a Donation Electronically
Thank you for your support of Mt. Carmel!
There are many ways to give: You may use a Debit Card, Credit Card, or PayPal, o
r you may make
an automatic electronic funds transfer on a
one-time or recurring basis.
Click
HERE
to give electronically.