In the Newsletter this Week:
From Pastor Cyndi

BBQ & Sweet Shop: October 7 & 8

Do You Have Plans for Lunch?
Flamingos Heading for Mt. Carmel!
New Directory being Finalized

Women's Book Club: October 7

UMW Sunday: October 16 - 10:30 Combined Service

Soup & Salad Lunch: October 16

Family Promise Dates Picked for 2017

Women's Fall Retreat: October 21 - 23

Fall Festival / Trunk or Treat: October 26
Youth Newsletter
Kid's Corner: Trunks Needed!

Art Dates!

UMW Collecting Personal Care Items
Preschool Breakfast with Santa: Sponsors Needed!
Prayers / Thanksgivings

Ways to Make a Donation
---
What is Sticky Faith?
Sunday began the first of four sessions on helping our children and youth build a faith that "sticks". Unfortunately, more than half of those who participate in church youth programs leave the church after high school. Many never return.
If you missed this first gathering, it's not too late to join in. You can watch the first video
HERE
, or just show up Sunday at 5:15 during youth. Sticky faith is based on interviews of college students who participated in church as teens. Which students kept their faith? What types of churches and families are associated with a faith that sticks?
One interesting nugget from the first video was the response of these former church youth when asked to define what it means to be a Christian? It was disappointing how they described Jesus or Christ when saying what it means to be a Christian.
Somehow these kids picked up the idea that following Jesus means following a list of what to do and what not to do. Do go to church and youth group as often as possible, read your Bible, pray, give money, share your faith, get good grades, respect elders, spend spring break on a mission trip, be a good kid.
Do not watch the wrong movies, drink, do drugs, have sex, talk back, swear, hang out with the wrong crowd, go to Cancun for spring break, go to parties.
Did you see the word grace in either list? Or forgiveness? Or faith?
Turning Christianity into carrots and sticks may encourage good behavior, but this can have disastrous results. If Christianity is a list of do's and don'ts, we will fail. And when we cannot keep the list—which no one can—then there is no hope. Once you've already messed up, why not have fun and do whatever you want? Without grace and forgiveness, this wrong understanding of Christianity dooms one to thinking that God loves us for what we do.
This is one of the reasons we tell stories in our Sunday School classes. Our children need to hear stories about people who messed up, like Jonah and Joseph's brothers, and how God continued to provide for them and love them. We tell stories of people like Hannah and Elijah, who trust in God through difficult times.
We teach about Jesus, who shows us what God is truly like. God reaches out to everyone, even those others shun. God forgives. God loves. No mistake you or I can make is bigger than this kind of love!
That's what a Christian is…someone who responds to this kind of love with trust. Someone who, like those first disciples, turns to Jesus and follows. This changes our relationship with God and other people. We become part of a family, brothers and sisters, who encourage one another on this journey. We become coworkers in God's plan for creation. We are transformed.
Our children and youth don't need a list of do's and don'ts. They need to know Jesus and his body, the church. They need new life and transformation. They need to know that there is always an opportunity to begin again. God doesn't stop working in and through us!
They need you to show them your deep gratitude for grace and forgiveness. They need you to tell them how knowing God's love motivates you to show love to other people.
It's not just our children and youth who need sticky faith. Think about it…I'm guessing you know someone who could use this good news.
I'll see you this Sunday,
---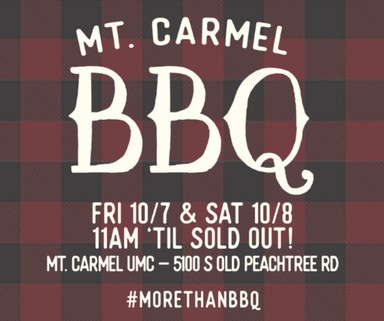 Don't forget to invite your friends and family! They'll get a
great meal and support some important missions at the same time.
Flyers are available in the church office, fellowship hall and sanctuary.
---
Do You Have Plans for Sunday Lunch?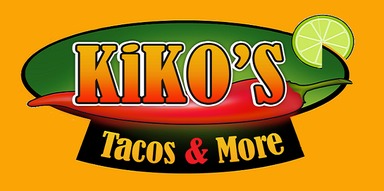 Let's meet at Kiko's after the 11:00 service on Sunday!
(About 12:15 - From church, turn left, go through the light at Medlock Bridge Rd., then turn immediately right into the Texaco station. Kiko's is on the far side of the lot.)
Hope you can come! See Wynne Buran for more information.
---
Flamingos Headed to Mt. Carmel!

The Mt. Carmel Youth Flamingo Fundraiser to support the Summer Mission Trip is underway! Flocks of Flamingos will begin appearing on the lawns of members and friends of Mt. Carmel the week of October 16.
If you DO NOT want the Flamingos to visit you, please stop by the insurance table located outside the sanctuary door to purchase your insurance in the amount of $15. Insurance policies will be sold on Oct. 9.
If you would like for the flamingos to come for a visit, please check the box on the back of the connect card in the bulletin or you can stop by the Flamingo Table and sign our Nesting Site sheet.
When the flamingos arrive at your house, please follow the directions that are in the bag on a flamingo. Please do not bring the flamingos back to the church - they will be removed within 24 hours.
The flamingos visit your home in acts of kindness and love from the youth. Thanks for your support!!
---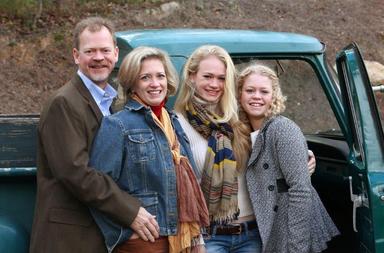 New Church Directory being Finalized
Is your picture included?
Our new church directory will be finalized and on it's way soon and we want to make sure that everyone is included!
If you have not had your photo taken yet, there are still three options for inclusion.
On Sunday, October 9th from 10:00 am until 12:30 pm, George Hunter will take directory photos in the Fellowship Hall. Please RSVP to the church office by Thursday, October 6th to reserve a space!
You may have your photo taken by the Life Touch photographers when they are set up at another church in our area. To find the nearest church and make arrangements, please call 1-866-756-0281 and tell them that Mt. Carmel's account number is 240782. The deadline for having your photo taken for our directory is Saturday, October 15th.
Or, you may submit a personal photograph online to the church office at office@mtcarmel-umc.org. The deadline for this option is Sunday, October 16th.
Please try to use one of these options - we REALLY want you to be included!
Is your contact information correct?
Along with photos, the new directory will provide an up to date list of congregation members with their contact information.
To assure that the list is current, we would like for everyone to look over their information from the church database, and edit as needed with any updates.
A list of the current data base information will be available on Sunday in both the sanctuary and Fellowship Hall.
Please take a moment to check your information and make sure that it is correct. Thank you!
---
Mt. Carmel Women's Book Club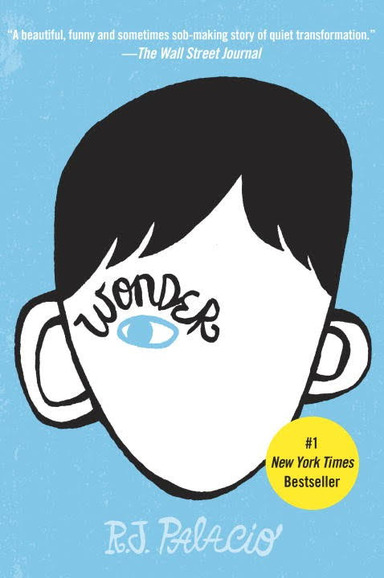 The Book Club will meet next on Friday, October 7th at 7:00 p.m. in the Hope House.
This month's book selection is Wonder, by R.J. Palacio.
---
UMW Sunday: October 16 - 10:30 Service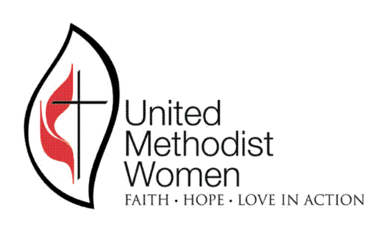 Mark your calendars for our next 10:30 Only Worship Service which will be led by the women of the church.
This service will feature guest speaker Reverend Lynne Smith. Lynne is the Minister of Education at our own North Georgia Family Counseling Center whose Gwinnett office is downstairs at Mt. Carmel.
We look forward to having her with us on October 16!
---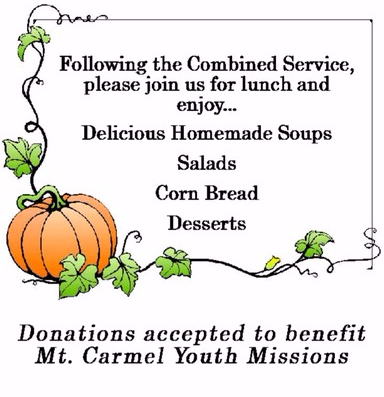 ---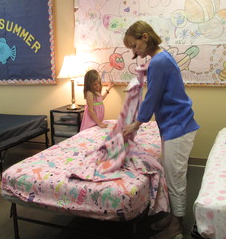 Great News!
Our Family Promise Dates are Posted!
Our dates to host Family Promise guests in 2017 are:
June 11 - 18 and August 6 - 13
During these weeks, we will once again be a host church in the Gwinnett County Family Promise Program.
We will host pre-screened homeless families in our church for a week, providing them with housing, food, fellowship, and most importantly, love.
For more information on the program, see Mt. Carmel Mission Moments about Family Promise
HERE
, or check the
Family Promise website
.
And watch for more information soon!
---
Women's Fall Retreat: October 21 - 23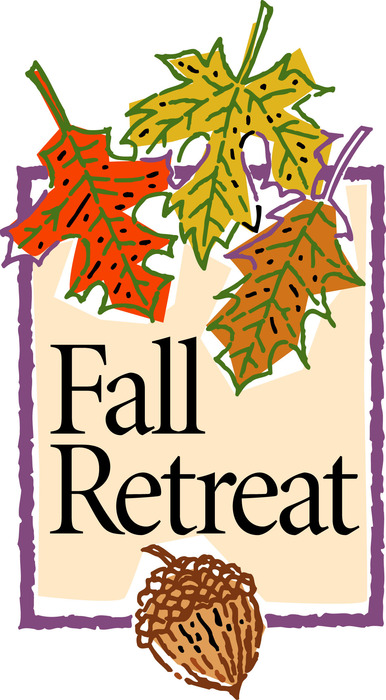 Mark your calendar for our annual fall women's retreat! As always, it will be a weekend of programming, rest, food, fun and fellowship!
DATES: Friday, Oct.21 - Sunday, Oct. 23
COST: $40.00 per person (make checks payable to Mt. Carmel UMW; please give payment to Margaret Crawford or drop by church office.)
PLACE: Lane Shutt's Cabin at Lake Harding, Alabama
TIMES: Dinner Friday night (appx. 7:00 pm) through morning session on Sunday (approx. 11:00 am)
RSVP to the
church office
by Friday, October 14th to reserve a spot!
---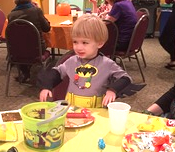 Fall Festival / Trunk or Treat!
The Fall Festival will begin at 4:30 on Wednesday, October 26th with games, a moonwalk, and a spooky house!
From 5:30 - 6:30, there will also be a free hotdog dinner, then "Trunk or Treat-ing" in the parking lot will begin at 6:30!
Mark your calendar and get your costume ready!
Volunteer Needed for Hay Ride
In past years Ed McDonald has provided a fun Hay Ride that everyone enjoyed! (Thanks Ed!) However Ed has been recruited to help with the Spooky House this year, so a new Hay Ride Master is needed!
If you have a truck or trailer and would be willing to fill it with hay and children, please contact the church office!
---
Youth News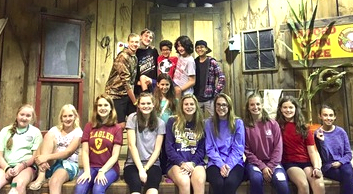 Fun at the Buford Corn Maze!
The Youth Group will not meet this Sunday, October 9th, due to the Columbus Day holiday on Monday.
Regular Youth meetings begin on Sunday afternoons with dinner at 5:30, followed by games, programs and worship, ending at 7:30.
For the complete calendar of Youth events, click
HERE
to view the Youth Newsletter.
---
Kid's Corner: Calling All Trunkers!!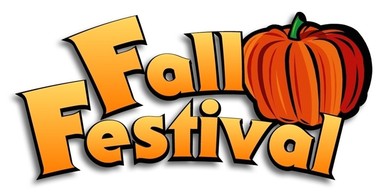 October 26:
4:30 to 7:30 pm
October 26:
6:30 - 7:15 pm
Our annual Trunk 'n Treat
event is just around the corner on October 26 also!
It's time to design your Trunk if you want to win the coveted 'Best Trunk' for 2016!!
Let your imaginations loose, as the competition heats up for this fun Mt. Carmel outreach event. This year, we will also be awarding prizes for Best Adult and Children's costumes as well.
Please take a moment on Sunday to sign-up yourselves (and of course your trunks) on our Connect Cards in Sunday bulletins to help with set up, kids games, Trunk 'n Treat, and clean up.
---
Art Dates!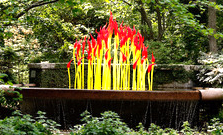 Atlanta Botanical Garden:
Chihuly Nights Exhibit
Saturday 10/22/2016
Gates Open at 6pm.
$21.95 Adult ($15.95 Members)
RSVP to Katrina Stone
---
United Methodist Women Collecting Items
for Youth Personal Care Kits
At the November meeting of the UMW Night Circle, the group will put together Personal Care Kits for the Homeless Youth helped by the Covenant House in Atlanta.
The United Methodist Men have made a donation to cover some of the cost, but the more donations we have, the more kits can be delivered to Covenant House.
If you would like to contribute some of the items needed, please see the list below. Items may be dropped off in the church office BY NOVEMBER 14.
toothpaste (regular sized tubes)

deodorant (men's & women's)
---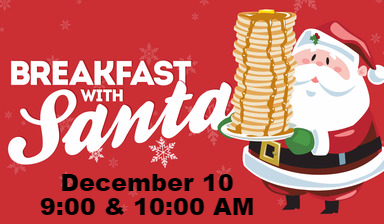 Preschool Breakfast with Santa
Seeking Sponsoring Businesses
The Annual Breakfast with Santa is one of the Mt. Carmel Preschool's biggest fundraisers and we need your help in getting sponsors!
Do you know of a business that is looking for a great way to advertise, for not a lot of money? And of course donations of goods, gift cards, or services for the Raffle or Gift Baskets are appreciated also!
If you know of someone interested, or for more information, please contact
mtcarmelps@gmail.com
or call Cindy Bill at 678-557-9773 or Laurie Blaney at 770-367-1253.
And remember to mark your calendars! December 10, 2016 - Breakfast Seatings at 9:00 and 10:00 a.m., before your visit with Santa!
---
Prayers and Concerns
Please join with others in our church family in praying our concerns and thanksgivings this week:
Prayers and Concerns
From Ignatius family: Pekka's relative Timo - diagnosed with ALS / Rob & Jess Porter & new son Eli Grant, and big sister Ava
Jacque Tapley's mom Carlene: wound on ankle due to circulation problems
Chris Bolton's friend Barbara: death of sister; also husband's good friend is very ill
Jeanne Manget: having MRI to check for stress fracture
All homeless families - especially as weather cools off
Ann Blue's 26 yr. old cousin with stage 3 breast cancer
Dick Thompson
For lots of BBQ help
Barbara Cooper: chemotherapy treatments
Cindy Bill: surgery on Monday, October 10
All those affected by Hurricane Matthew
Thanksgivings
---
Ways to Make a Donation Electronically
Thank you for your support of Mt. Carmel!
There are many ways to give: You may use a Debit Card, Credit Card, or PayPal, o
r you may make
an automatic electronic funds transfer on a
one-time or recurring basis.
Click
HERE
to give electronically.