In the Newsletter this Week:
From Pastor Cyndi

Foyer Restoration

"Take a Closer Look" Classes

Art Date: April 23

Transformers Begin New Book: April 24

Night Circle to Repair Chrismons: April 25

Spring BBQ and Sweet Shop: April 29 and 30

Red Cross Blood Drive: May 2

Mother's Day Roses

Women's Book Club: May 6

Annual Conference Offering

Thank You / Prayer Request

Prayers / Thanksgivings

Ways to Make a Donation
---
About Creation

When Leslie Raymer joined the Mount Carmel staff as the director of children's ministries, we knew that she would bring some unusual gifts. For example, at Vacation Bible School she plans to include a science station with archeological exploration. I can't wait to see what the kids will dig up!
While you may already be familiar with her passion for kayaking and love of children, one thing you may not know is that Leslie volunteers as a chaplain and regularly leads worship services at Arbor Terrace Retirement Community.
Leslie will share this gift for leading worship with Mount Carmel United Methodist Church this Sunday, and will preach at both services this week. She has selected scripture from the creation story in Genesis 1.
In addition to learning of the first creation, we will also participate in a "creation moment" in the 11:00 worship service. Baptism is the beginning of new creation in Jesus Christ. We will baptize Charlotte Bagwell, daughter of Mark and Amanda Bagwell.
Mark and Amanda will promise to raise Charlotte in the church, and to guide her with their teaching and example, so that she may one day accept God's grace for herself. Many of their family and closest friends will stand with them, as a symbol of their desire to help Mark and Amanda nurture this precious child.
But Mark and Amanda will need even more help—they will need you! You will also make a promise:
With God's help
we will proclaim the good news

and live according to the example of Christ.
We will surround Charlotte
with a community of love and forgiveness,

that she may grow in her trust of God,

and be found faithful in her service to others.
We will pray for her,
that she may be a true disciple

who walks in the way that leads to life.
Charlotte will not remember what happens this Sunday. She needs you to be there to pay attention, because she will need you to tell her about the expression on her face, whether she cried or smiled, and how beautiful she looked.
But even more than this, she will need you to tell her that on this day you saw her become part of the church family. In her baptism she is connected to Jesus Christ, which connects her to all of us. She will need you to pray for her, and show her what it means to live as a disciple of Jesus Christ.
Two thousand years ago, God sent a person, Jesus Christ, to show us what God is like. And now God sends a person, you, to teach Charlotte, and all the children and youth of the church.
I'll see you—and Leslie, and Charlotte—this Sunday,
---
Pardon Our Mess!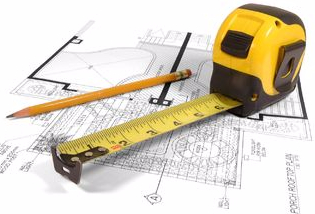 The project to refurbish the vestibule at the main entrance to the
sanctuary is underway!
The work is expected to be completed in May. Thanks for your patience during this time.
The Mt. Carmel Board of Trustees
---
Preschool Goes to Railway Museum!
Well the preschool is off on another adventure to the Southeastern Railway Museum in Duluth on Thursday.
This will be our last field trip of a really fun year that has just flown by!
In May we will honor our moms and celebrate the graduates as we close out the year.
We are still accepting enrollment in our two summer camps that we will have in June and July and it's not too late to register for the fall. We welcome new families and invite them to come visit the preschool to see what it's all about.
Preschool Director
---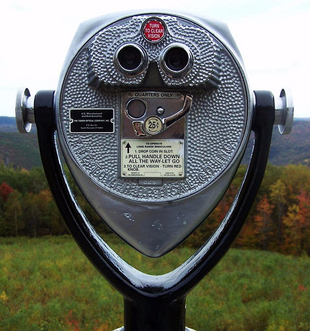 "Take a Closer Look"
Sundays: April 17 - May 1
11:00 AM in Youth Hall
You are invited to "Take a Closer Look" at Mt. Carmel.
4/24: Ministries - Children & Youth

5/1: Ministries of Mt. Carmel and Lunch with the Pastor
All meetings are in the Youth classrooms below the sanctuary.
April meetings are from 11:00 - 12:00 / May 1 from 11:00 - 1:00
(If 11:00 doesn't work for you, don't worry! Classes will be repeated in the fall for those who attend the 11:00 service.)
---
Kid's Corner
Spring has sprung…and we are now past both Spring Break and
Easter. I want to thank everyone who helped with the children's activities during the Lenten season
and Easter Week.
Our Easter Egg hunt was a fun event that 50 kids enjoyed on
the Saturday before Easter that would not have been possible without many helping hands. Thanks so much for helping to make these events fun for the children!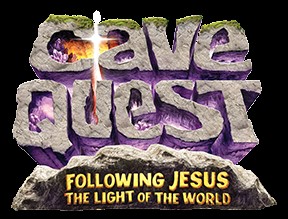 Now…its time to start thinking about VBS which will take place June 6 - 10th from 9:30 am to 12:30 pm!! We had a great meeting this past Sunday, and have a strong core team of adult and youth volunteers forming for our Cave Quest VBS where we will be learning to Follow Jesus, our Light to the World!
We still need additional youth volunteers to lead our Crews through the day, adults and youth to help with the daily rotations, and adults to help us with check in and check out each day.
Please email if you can help out with set up, during VBS the entire week or a few times during the week, or in any other way.
We are especially in need of a couple of adults to lead our crafts for the week in the Imagination Station. Please email
lraymer.mtcarmel@gmail.com
or call me at 404-664-2574.
We are actively collecting paper towel rolls for decorations for our cavern in the Fellowship Hall; there will be a drop off box starting this Sunday for donations. Stay tuned for more information…
Calling All Youth!
For those of you who have not yet volunteered (and many thanks to the 16 of you who have!) VBS is right around the corner and it's time to sign-up to help!
Thank you!
Leslie Raymer and Alison Alesi
VBS Co-Chairs
---
April is Food Drive Month for NCM!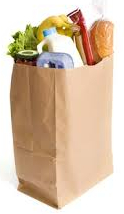 While we try to help Norcross Cooperative Ministry all year long, April is our month to hold a FOOD DRIVE for NCM!
Please remember them while you shop, and leave donations of non-perishable food (no glass jars please) in the NCM box in the church foyer.
Monetary donations are always needed also.
Please make checks out to Mt. Carmel UMC, marked for NCM.
Thank you for helping those in need in our community!
School Supplies Collected for NCM also!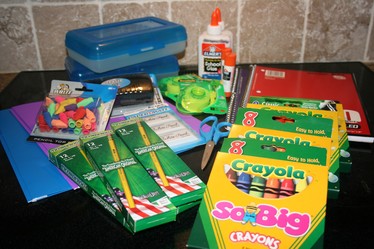 As a part of the Mt. Carmel Ministry Fair on Sunday, May 15th, we will pack school supplies to be given to local children by NCM in the fall. See list below for supplies needed - must be dropped off at Mt. Carmel BY MAY 13TH!
hard cover notebooks (1" - 2" ring binders)
wide-ruled notebook
paper
pens
pocket folders with brads
composition books
glue (stick & bottle)
crayons
markers
Kleenex
colored pencils
scissors
(Supplies may be left in the NCM box in the foyer.)
---
Art Date to High Museum: April 23
On Saturday, April 23 the "Art Date" will be to the
High Museum of Art
in Atlanta. We will gather in the church parking lot at 12:30 p.m. and travel together.
Contact
Katrina Stone
if you plan to go, or for more information.
---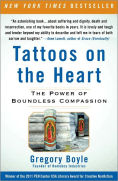 Transformers Class to Begin New Book
This Sunday, April 24th, the Transformers Class will begin the book Tattoos on the Heart: The Power of Boundless Compassion by Gregory Boyle.
The class meets at 9:45 AM on Sunday and everyone is invited to attend.
---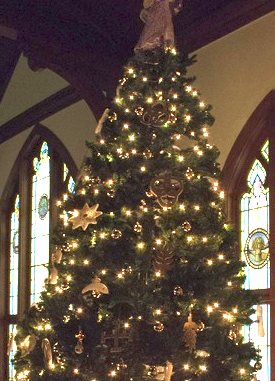 UMW Night Circle to Repair Chrismons
The United Methodist Women will meet on Monday, April 25th at 6:30 in the Fellowship Hall for dessert and conversation.
Then they will begin the task of repairing the Chrismon ornaments that hang on the tree in the sanctuary at Christmas.
All women are invited to attend, whether you're "crafty" or not to help
freshen the Chrismons. Supplies such as gold beads, lace, gold sequins, glue guns, etc. are welcome. Please join us!
---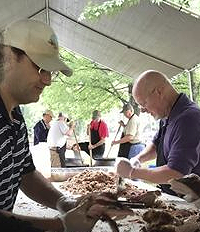 Spring BBQ and Sweet Shop:
April 29 and 30
HELP NEEDED!
The BBQ / Sweet Shop is right around the corner and LOTS of help is needed!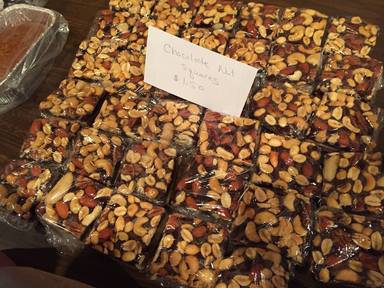 Please check the boxes on the back of the Connect Card in the Sunday bulletin if you can help, or contact the church office.
And don't forget to invite your friends and family! They'll get a great meal and support some important missions at the same time.
Flyers are available in the church office, fellowship hall and sanctuary.
---

Blood Drive - Donors Needed! Monday, May 2: 4 - 8 pm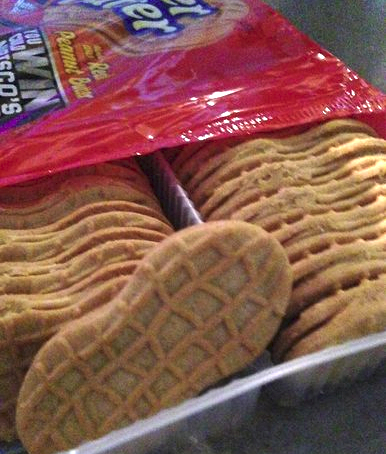 Hospital demand for blood products from the American Red Cross has increased recently. In fact, right now, blood is being sent to hospitals as quickly as donations come in.
Please consider being a Red Cross blood donor at this critical time.
If we exceed our blood drive goals, one donor will receive a $25 VISA gift card!!! All successful donors at the Mt Carmel blood drive will be eligible and one name will be drawn.
Three Ways to Sign Up:
Click HERE to sign up online, (

sponsor code mtcarmelumc, or the zip code, 30092)

Call the Red Cross at 1-800-RED-CROSS

Email Julie Jones at

jaj31@bellsouth.net
---
Mother's Day Roses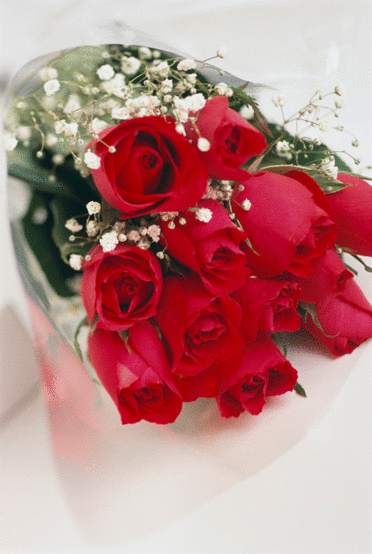 On Mother's Day, May 8th, the Youth will once again place roses on the altar in honor or in memory of our mothers and those who have been like mothers to us.
If you would like to purchase a rose, please fill out the form in the Sunday bulletin and drop it into the offering plate or contact the church office by May 2, 2016.
Cost: $12.00 ~ includes vase, single rose with greenery and baby's breath. (white rose in memory of ~ red rose in honor of)
Please make checks payable to Mt Carmel, marked "Rose."
All proceeds will benefit the Youth Summer Mission trip to McDowell County, WV. Thanks for supporting our Youth!
---
Mt. Carmel Women's Book Club: May 6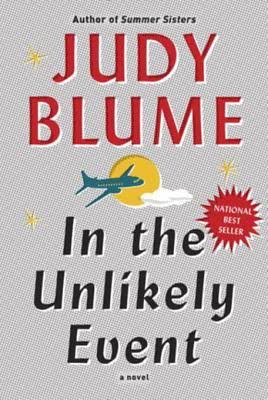 The next meeting of the Women's Book Club is on Friday, May 6th at 7:00 p.m. in the Hope House. All women are invited to attend for light refreshments and book discussion.
This month's book is In the Unlikely
Event, by Judy Blume.
---
Annual Conference Special Offering: Action Ministries
On any given night, there are hundreds of families with children living in extended stay hotels in north Georgia. There are thousands more who are one paycheck, health crisis or car repair bill away from homelessness. In Georgia, we have the second highest rate of homeless veterans in the U.S., and we are in the top 10 for overall poverty rates in the nation. About 1 million of our kids are considered food-insecure.
With the help of the North Georgia Annual Conference special offering, Action Ministries can Raise the Roof over the heads of families in need, providing them with the foundational pillars of hunger relief, housing and educational opportunities.
You are encouraged to give generously to the Annual Conference offering. Place a check in your church offering plate made out to the church with "AC Offering" in the memo line. Pastor Cyndi will then present one check from Mt. Carmel during the Service of Remembrance at Annual Conference on Wednesday, June 8.
---
Thank You & Prayer Request
Cindy and David Jones would like to thank the congregation for all of the cards, calls and prayers for them, as well as Pastor Cyndi for her visit, when they learned of the death of Cindy's father, Reverend William Horner.
They felt love and support from Mt. Carmel as they traveled to Tennessee for the funeral.
Cindy would also like to ask for prayers for one of her former students whose family lost everything in a house fire and also has serious injuries. If you would like to help, please contact Cindy Jones at
cjhmiller@yahoo.com
. Thank you.
---
Prayers and Concerns
Please join with others in our church family in praying our concerns and thanksgivings this week:
Prayers
Cindy Jones' former student: house fire / major injuries
Easley's friend Brian: pancreatic issues
Continued recovery for Brent
Jacque Tapley's father
Cheryl Martin's friend Kenn: death of 12 yr. old son
Cheryl's other friend Carol: death of her son-in-law
Marcus Hoge's aunt's relative: death from brain cancer
Bob Jones' father: fell - broken collar bone / and for his mother as caregiver
Craig German's friend Amy is ill
Richard Smith: still in serious pain after back surgery
Steve Pearson's co-worker with new baby
Pastor Cyndi's cousin Lisa: in hospice care
All students as the end of the school year gets closer
Thanksgivings
Katrina Stone - father's heart ablation went well on Monday
For visitors on Sunday
Ernie Richmond: for visit with his 87 yr. old mother
Birthdays of Janis Hoge, her mother Julia Jessee, Gunther Trentini and Will Thompson
Thankful Cheryl Martin is home from successful mission trip to Tanzania
David & Clair Posey bought first house and have moved in
Was the birthday of Louise Ivy: past member who was very active at Mt. Carmel
Parents who put the well being of their child before their own issues - divorce, etc.
---
Ways to Make a Donation Electronically
Thank you for your support of Mt. Carmel!
There are many ways to give: You may use a Debit Card, Credit Card, or PayPal, o
r you may make
an automatic electronic funds transfer on a
one-time or recurring basis.
Click
HERE
to give electronically.