In the Newsletter this Week:
From the Pastor

Ash Wednesday: February 18

Transformers to attend "The Drop Box"

Spaghetti Dinner: February 21 at 7:00 p.m.

Scout Sunday: February 22

Lenten Dinners Begin Soon

Children's Ministry

Women's Book Club: March 6 at 7:00 p.m.

NCM Volunteers Needed

Thanks from Leave a Trace

Prayers / Thanksgivings
---
Ash Wednesday: February 18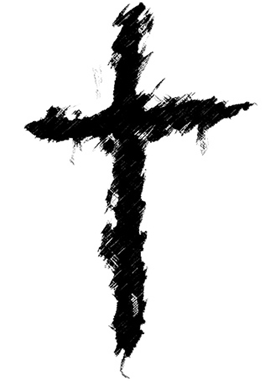 "Ashes to Go" from 6:00 - 9:00 a.m.
Pot Luck Dinner at 6:00 p.m.
- everyone bring a dish or two to share

Worship service at 7:00 p.m.
---
Transformers Class will attend "The Drop Box" Movie: March 3 - 7:00 p.m.
The Transformers class has made plans to see the movie "The Drop Box" playing on limited release in three Atlanta theaters in March. They plan to see it on Tuesday, March 3rd at a 7:00 PM showing at Regal Hollywood 24 Theatres (located off of I-85 just south of I-285.)
To see a preview for the movie, go to
www.Godvine.com
, click on the search box at the top of the web site and type in "The Drop Box" and then click on the first selection that comes up.
If
we get 25 people to commit
to join the Transformers at this inspirational movie, the ticket price would be $10.00 per person. If there are fewer than 25 people, the ticket price is $12.50.
For additional information or if would like to go, please let Jacque Tapley know by Saturday, February 14.
---
Spaghetti Dinner & Not So Newly Wed Game: February 21 - 7:00 p.m.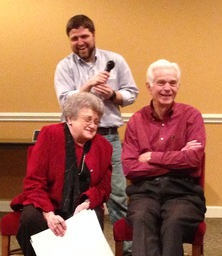 The Mt. Carmel Youth will once again sponsor this popular event. Tickets are on sale on Sunday in the foyer near
the handicap entrance or RSVP on the back of the Connect Card in your Sunday bulletin. (Or contact Gail Bolton at flossygail@comcast.net)
You won't want to miss this fun event featuring couples from our congregation. Come and see how well they know each other!
Spaghetti, Eggplant Parmesan, Salad,
Bread, Beverage and Dessert
Children's Dinner in Nursery:
Chicken Nuggets, Tater Tots, Beverage
Cost: Adults: $14.00 / Children
(5-10): $7.00 / Nursery (under 5): $3.00 .
All proceeds will benefit the Youth Summer Mission Trip to Nassau, Bahamas. Thank you for supporting the Mt. Carmel Youth!
---
Scout Sunday: February 22nd - 9:30 & 11:00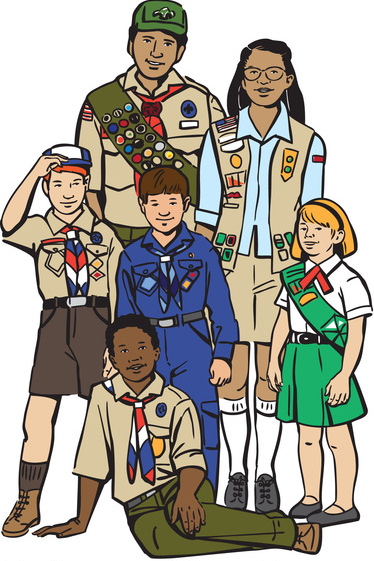 All scouts are invited to wear their uniforms and join us for Scout Sunday.
We are happy that Mt. Carmel is able to support several Girl Scout Troops: 2 Daisies, 2 Brownies, 2 Juniors, 1 Cadette and 1 Senior, as well as Cub Scout Pack 650 and Boy Scout Troop 650.
Please invite any scouts you know to attend.
---
Lenten Dinners Begin February 25
Plan to enjoy dinner with your church friends on Wednesday nights during Lent beginning at 6:00 p.m. (Feb. 25 - March 25)
Various groups will prepare the dinner each week and proceeds will benefit the project chosen by that group.
A short story and devotion will follow from 6:40 - 7:00 p.m. in the Fellowship Hall.
Pastor Cyndi will also lead a class on Centering Prayer each Wednesday from 7:00 - 7:30 in the sanctuary.
---
Children's Ministry
Sunday School: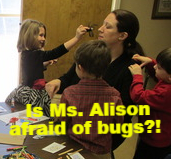 This week, we will hear the story of Jesus' transfiguration (Matthew 17:1-8) on top of a mountain. Peter, James and John witness this incredible event as a testament of the awesome things God is capable of doing.
What a great way to start the beginning of the week of the Lenten season.
Children's Mardi Gras Party:
Feb. 15 from 4:00 until 5:30 pm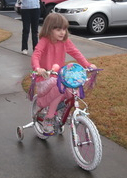 We will mak
e masks, decorate and eat a King Cake, and decorate our wheels for a parade around the church to end our party. Bring a scooter, wagon, or small bike to decorate for the parade.
Ash Wednesday: February 18 -
Covered Dish Dinner at 6:00 p.m. /
Worship Service at 7:00 p.m.
Join the fellowship at the covered dish dinner at 6:00, followed by the Ash Wednesday service at 7:00. Some of our children will be helping with this service.
I will have an activity for the kids before and after they finish their dinner.
---
Mt. Carmel Women's Book Club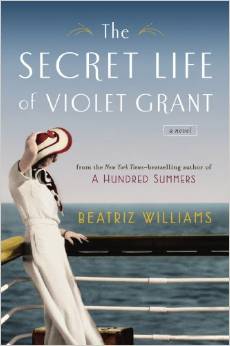 The next meeting of the Book Club will be on Friday, March 6th at 7:00 p.m. in the Hope House.
The book choice this month is The Secret Life of Violet Grant by Beatriz Williams.
---
NCM Needs Volunteers in March
Our local Co-Op, Norcross Cooperative Ministry, has two events coming in March that they need help with.
On Thursday, March 5th from 10 - 2, they will co-host a Job Fair with the Georgia Dept. of Labor at the Congress Hotel on Oakbrook Pkwy. They need volunteers to set up on Wednesday from 2:30 - 4:30, then others to work on Thursday from 8:30 - 3:30.
They also need desserts for the Fair - things like cookies or brownies.
The second event is the Annual Pastor's Breakfast on Thursday, March 12th at 7:30 a.m. at NCM in Norcross. Again they need help the day before for set up at 2:00 p.m., as well as volunteers on the day of, to greet the pastors, help with tours, and clean up.
Please contact Shirley Cabe at NCM if you can help with any of these needs. And thanks for supporting NCM!
NCM
Shirley Cabe
770-263-0013
2275 Mitchell Rd., Norcross, GA 30071
---
Thank You from Leave A Trace
We have received the following thank you note from the Leave a Trace Foundation for the recent donation presented to them. This was from the money raised by the Transformers Class at their Silent Auction in November.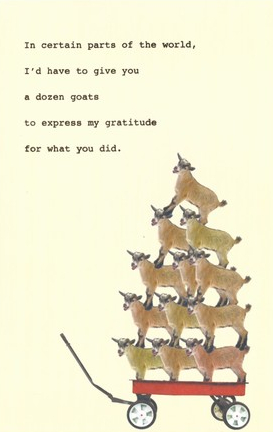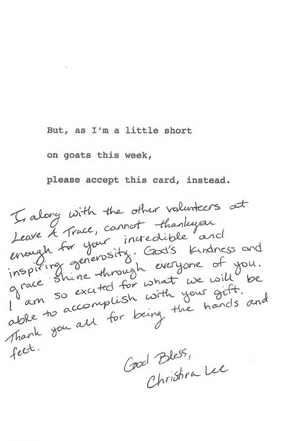 ---
Girl Scouts Collect Pet Supplies
Girl Scout Troop 3583 is collecting pet food, bedding and supplies for the Georgia SPCA (Society for the Prevention of Cruelty to Animals) from now until March 5th.
If you would like to contribute to their project, just check the wish list on the box in the church foyer, then bring your donations back and put them into the box. The Girl Scouts thank you!
---
Prayers and Thanksgivings
Please join with others in our church family in praying our concerns and thanksgivings this week.
Concerns
Friends of the Trentini family: husband and wife both seriously ill
Aunt of Nora Ignatius' roommate: awaiting liver transplant
Bill Posey: moved to higher level of care
Susan Posey: out sick last Sunday
Death of a friend of Cheryl Martin - prayers for family
Friend of Phil Griffin: father in car accident
Family & students of Norcross High School teacher who died unexpectedly
The McGee's niece: cancer
Visitor Matthiew: health and other issues
Thanksgivings
Wynne Buran: happiness in sharing music at local assisted living home
Happy to have had 3 guests from local assisted living home visit on Sunday
Assisted living visitors said they appreciated being made to feel so welcome.
Janis Hoge: successful college visit for Jessee
For youth singing at 9:30 service
To Pekka & Lorrie Ignatius for hosting a fun Chili Cook-Off at their home on Saturday night