In the Newsletter this Week:
A Note from Reverend Michael
Also Worth Sharing
Lunch Bunch: August 6 - Emerald China
Monday Night Study
New Baby!
NCM Needs
Youth News
Outreach Opportunity: Family Promise Aug. 6 - 13
Homecoming / Heritage Sunday: August 20
Kid's Corner
Sunday Teachers / Nursery Volunteers Needed
Women's Book Club
UMCOR Volunteers Needed
Preschool Consignment Sale
Prayers / Thanksgivings
Ways to Make a Donation
---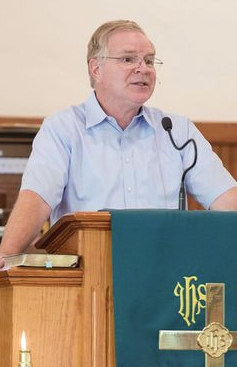 A Promise Made, A Promise Kept
Somewhere today there is a woman thinking, "I wish I could ditch this marriage and find someone else who could really love me. This clod I married doesn't know what real love is." But then she remembers a promise she made and decides to stay with the marriage and try whatever it may take to make it work.
Somewhere this morning is a father saying to himself, "I want my terrible teenage daughter out of my face and out of my house. She has driven me crazy one time too many." But then he remembers a promise he made to her at her birth and decides to hold on to her with a parent's unconditional love.
Yes, in this world, it is true that there are still people who make and keep their promises. They are few and far between, but there are still promise makers and promise keepers in this world. People who don't quit when the going gets tough. People who stick with lost causes. People who stay with others even though they are pains in the neck. People who care enough about the promises they make to others that they honor the promise no matter what.
If you are one of these promise keepers through thick and thin, then believe it or not, you are like God. In fact, the whole human race is dependent on a trust in a promise. Our very future as a people hangs on a promise, a word spoken and a promise made. Our hope, our reason for pushing on, rests in a vision of a world made right someday because of a promise made and a promise kept.
It all began with a Chaldean named Abraham. He threw caution to the wind and bet the farm on a promise he heard from a stranger in the wilderness. It continued with Moses, frozen dead in his tracks by a burning bush and a stranger's voice saying, "I am who I am" or, "I am the one who will be there with you." A promise maker and a promise keeper.
Yet, after a long while when the people thought that God had forgotten his promise, a man came from Judea preaching strange and wonderful things. And in the end he let his blood flow over the good earth to seal forever the ancient promise: "I am the one who will be there with you - to the end of the age."
Will he be? His early followers asked the same question. One of them, a man named Peter said, "According to his promise, we look forward to a new heaven and a new earth where everything will work right."
Yes, our destiny depends on a God who promises to be the one who will be there with us. Life begins, life ends and life eternal becomes real with a promise made and a promise kept.
Blessings,
Reverend Michael
---
Also worth sharing ...
This is worth sharing since we have been talking about God recently. From Atlanta-Marietta District Superintendent, Terry Walton:
A woman went to the doctor's office where she was seen by one of the younger physicians. After approximately four minutes in the examination room, she burst forth from the room screaming and running down the hall. An older physician stopped her and asked what the problem was upon which she told him of her experience with the younger physician. After listening for several minutes he had her sit with a nurse to relax in another room.
It was then the older physician marched down the hallway to the younger physician's office. "What's the matter with you?" the older physician demanded. "Mrs. Reid is 64 years old, has four grown children and seven grandchildren, and you just told her she was pregnant?" To which the younger physician replied, "Does she still have the hiccups?"
How is it that distractions or a re-focus of our mind can cause hiccups to go away? I'm sure there must be some scientific reason for such a result. It has been my experience that when I try to rid myself of hiccups they only worsen. But if someone else causes my mind to stop thinking of these aggravating annoyances of the body, then they go away. My diaphragm muscle relaxes and I'm hiccup free.
There seems to be a lot of folks who are worried these days. They are worried about terrorism, healthcare, Social Security, the President, North Korea, Russia, our United Methodist denomination, family concerns, church concerns, paying the bills, their health, their spouse or friends health and the list goes on and on. It seems as though we have a severe case of 'worry hiccups' and they won't go away. We need to re-focus.
It was Jesus who said "Give your entire attention to what God is doing right now, and don't get worked up about what may or may not happen tomorrow. God will help you deal with whatever hard things come up when the time comes." (Matthew 6:34, Message)
The questions become "Do I believe Jesus' words are true or not? What is God doing right now? Does God really concern God's self with my little ole worries and challenges? Is God BIG enough and powerful enough to address our world's biggest concerns?"
What are your 'life hiccups'? God really is an amazing grace God who knows the number of hairs on our head and whose eye is on the sparrow. God is omnipresent…present with you and me everywhere and always. God is omnipotent…more powerful than the strongest of powers. God is omniscient…wiser than we could possibly imagine. When I stop to realize this I discover…my hiccups are gone.
Always Thinking…
Terry
---
Lunch Bunch: August 6
Emerald China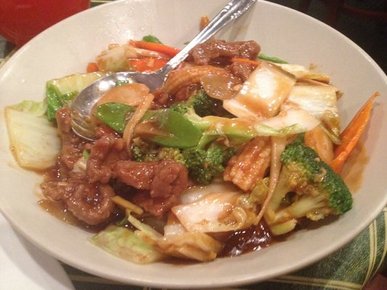 Everyone is invited to join the Lunch Bunch on Sunday! We'll meet at about 12:15 at Emerald China - 3455 Peachtree Industrial Blvd, #880, Duluth, GA 30096
Right out of church / Left onto Peachtree Industrial Blvd. / Cross Pleasant Hill Rd. then immediate left into Kroger shopping center / Emerald China is in strip of shops just past McDonalds.
Hope you can join us! See Wynne Buran with any questions.
---
Monday Night Study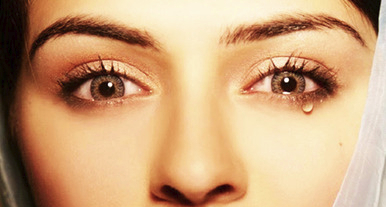 Don't forget the Bible Study on Monday night, August 7th at 7:00 p.m. in the Hope House.
In 2nd Samuel 13, we'll meet King David's 'love' sick son Amnon, along with the unfortunate 'object' of his affection, the beautiful Tamar!
---
New Baby!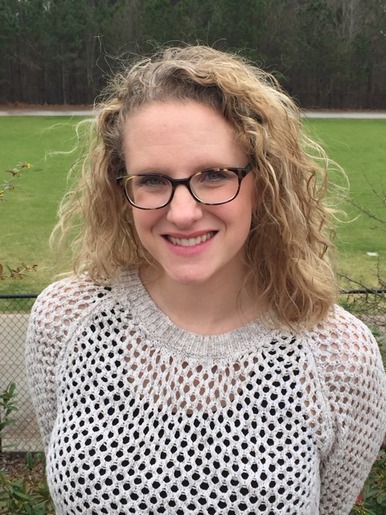 We are happy to announce that Laura Ware, counselor with the North Georgia Family Counseling Center here at Mt. Carmel, has had her baby - it is a boy!
Congratulations to Laura, her husband and daughter. We look forward to meeting the newest member of their family!
---
NCM Volunteer Needs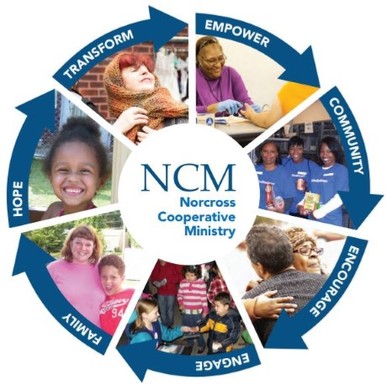 Sorting incoming clothing donations: Must be able to lift bags (10-15 lbs) of clothing during the sorting process.
Classroom Monitor: Monitor Personal Empowerment Classes that are offered to the community. The classes last for two hours on Tuesdays or Thursdays. Responsibilities include helping students sign-in, distributing class materials and assisting instructors as needed.
Conduct a Food Drive: Host a food drive in your neighborhood, company or civic group. Food needs increase in the summer for families with children that rely on school provided lunches during the school year.
To volunteer for any of these positions, please contact NCM at 770-263-0013.
---
Youth News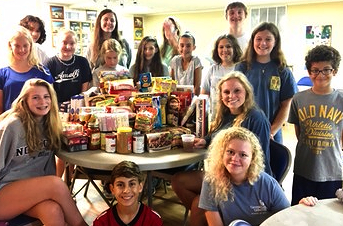 Water Fun Help?
Sunday, August 6 from 2-4 is Kid's Water Fun Day. If any youth are available to help with this event, that would be awesome! Youth will have access to the slide from 4-5, so bring your suit and have some fun before youth this Sunday!!
The regular Youth Dinner and Program happens on Sunday evenings, beginning with dinner at 5:15 in the downstairs youth hall, followed by programming, fun and worship until 7:20.
For more information, see the Youth Newsletter
HERE
, or contact Youth Director
Emily Thompson
.
---
Family Promise Host Week #2 is Sunday,
August 6th - August 13th.
Our Family Promise Guests will be here THIS SUNDAY and there are still volunteer spots to be filled.
We know for sure that we will have one family with a mom, dad and five children. Information on other families will be provided as we get closer.
If you can help, please click
HERE
to see the current schedule.
Then contact
Julie Jones
ASAP with questions or to sign up for a slot (or two). She will add you to the on-line schedule.
---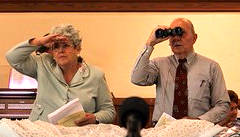 Homecoming / Heritage Sunday
Mark your calendar for Homecoming/Heritage Sunday on August 20 at 10:30 am.
We'll journey back in time as we listen to "Voices From The Past" and meet church members from the 1800's to the 20th century sharing tales about Mt. Carmel's history.
After the service, everyone is invited to our traditional "covered dish" lunch in the Fellowship Hall. Please bring a food item or two to share, and we'll continue the day of celebration of Mt. Carmel!
---
Kid's Corner: Water Fun on August 6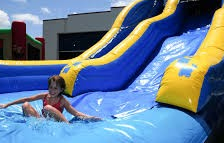 Join us for a Water Fun Day
from 2 - 4 pm, on Sunday, August 6!
We will have a water slide, water games and a splash pool for the little guys, so come and get wet on a hot summer day with us!
Youth Note: If any youth are available to help with the event, that would be awesome! Youth will have access to the slide from 4-5, so bring your suit and have some fun before youth this day!!
---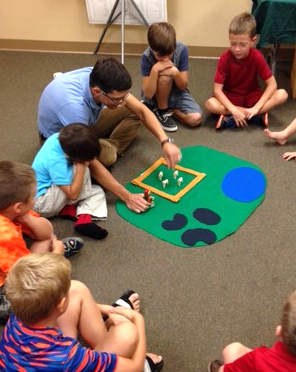 Sunday School Teachers and
Nursery Volunteers Needed
Our Children's Department is in need of Sunday School Teachers for the fall, winter, and spring terms!
We need a commitment of one class a month with either the
Pre-K through 2nd grade class, or the 3rd to 5th graders.
We also have the following Nursery Volunteer positions open:
Infant Nursery: 9:30 - 1st Sunday of EVEN months
Infant Nursery: 9:30 - 5th Sundays
3-5 Yr Olds: 10:45 - 2nd Sundays in Jan., April, May, July, August, September, November & December
Our children are such a special part of our church - please consider filling one of these spots and let them know how important they are to us!
Please email or call Leslie if you can help. Thank you!
---
Women's Book Club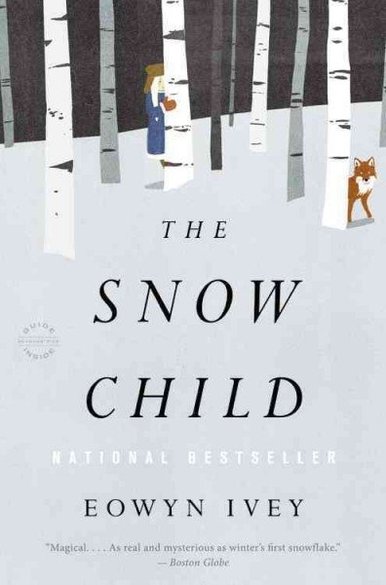 The next meeting of the Mt. Carmel Women's Book Club will be on Friday, August 4th.
PLEASE NOTE: This month we will meet with our friend Dawn Seigler at Ivy Hall Assisted Living Center at 7:00 p.m.
(5690 Statebridge Rd., Alpharetta, GA 30022)
This month's book is The Snow Child, by Eowyn Ivey.
See Chris Bolton or Vicki Walden with any questions.
---
UMCOR Volunteers Needed
UMCOR is seeking willing volunteers 1 day per month, approximately 10 am to 2:45 pm to help make badges for early response team members and others responding to humanitarian needs following disasters. An UMCOR badge reassures survivors and officials alike of the wearer's connection to UMCOR and the people of the United Methodist Church.
Volunteers for badge-making will receive training, and all necessary equipment is provided.
LOCATION:
UMCOR Headquarters
458 Ponce de Leon Ave.
Atlanta GA 30308
IF INTERESTED, PLEASE CONTACT… Annamarie Reed at
areed@umcor.org
or 404-460-7663.
---
Preschool Consignment Sale in the Fall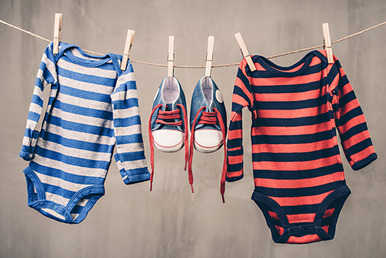 The Mt. Carmel Preschool will participate in a consignment sale this September and they need our help!
The sale will be at Christ the King Lutheran Church in Peachtree Corners and will include children's items as well as household things.
If you are cleaning out closets before we head back to school and have children's fall/winter clothing, shoes, sports equipment or toys, or any household items you are getting rid of, we would love to take it off of your hands!
All proceeds benefit the Preschool. Last March we made almost $1,000 at the consignment sale and we are hoping to do the same in September!
Just bring your donated items into the church office any weekday this summer and we will take it from there. I can also provide you with a receipt for your taxes next year.
Thank you!
---
Concerns and Thanksgivings
Please join with others in our church family in praying our concerns and thanksgivings this week:
Concerns
Dawn Seigler - still in rehab after fall
Cynthia Currence – for daughter & granddaughter
For children, teachers, staff returning to school and for first timers
Jo Minor's brother – brain injury
McGee's daughter-in-law Dana – cancer
Jan Dodd – recovering from 2nd

shoulder surgery

Ignatius friend Saila – lung cancer
Barbara Cooper – complications from eye surgery, another surgery on Aug. 2
Ruby Easley's friend Deborah – wellbeing of great-grandchildren
Alex Trentini – job search
David Jones' friend John – brain cancer
Jeanne Cameron's church – merged with another
Julie Jones' father moving into a facility due to dementia & mother adjusting
Annette Rogers' mother-in-law in an accident
Wanda Jones – leukemia
Jerry McDonald – still recovering from fall
Donna Riviere – new MS treatment
Dawn Seigler's friend Dean – car accident
Children who receive the backpacks provided by Mt. Carmel UM Men
Vicki Walden's Aunt Gene - 93 yrs. old - broken hip
Thanksgivings
Anniversaries of the Germans, Martins and McGees
88th birthday of Lorrie Ignatius' mother, Jeanne Cameron
---
Ways to Make a Donation Electronically
Thank you for your support of Mt. Carmel!
There are many ways to give: You may use a Debit Card, Credit Card, or PayPal, o
r you may make
an automatic electronic funds transfer on a
one-time or recurring basis.
Click
HERE
to give electronically.
Every week:
Prayers
Worship this week
Birthdays and Anniversaries
Save the Date
Counseling Center
Norcross Cooperative
---
Sunday's Lessons
Exodus 3:1-6
Mark 15:33-37
---
Birthdays this week:
Lamar Bolton
Ted Marcis
David Jones
Caitlyn Samples
Rachael Samples
Andy Loftis
No Anniversaries
this week.
---
Save the Date
CHANCEL CHOIR PRACTICE
AUGUST 2 - 7:00 PM
CHOIR ROOM
9:30 MUSICIANS PRACTICE
AUGUST 2 - 8:30 PM
SANCTUARY
WOMEN'S BOOK CLUB
AUGUST 4 - 7:00 PM
IVY HALL (SEE ARTICLE)
STEWARDSHIP MEETING
AUGUST 5 - 2:00 PM
CURRENCE HOME
WORSHIP SERVICES /
BLESSING OF THE BACKPACKS
AUGUST 6 - 9:30 & 11:00 AM
SANCTUARY
KIDS WATER FUN
AUGUST 6 - 2:00 - 4:00 PM
CHURCH LAWN
YOUTH WATER FUN
AUGUST 6 - 4:00 - 4:45 PM
CHURCH LAWN
YOUTH DINNER / PROGRAM
AUGUST 6 - 5:15 - 7:20 PM
YOUTH ROOMS
HOST FAMILY PROMISE GUESTS
AUGUST 6 - 13
DOWNSTAIRS ROOMS
WORSHIP SERVICES
AUGUST 13 - 9:30 & 11:00 AM
SANCTUARY
YOUTH PARENT MTG.
AUGUST 13 - 4:30 PM
LOWER FELLOWSHIP HALL
FINANCE COMM. MTG.
AUGUST 13 - 6:30 PM
HOPE HOUSE
ADMINISTRATIVE BRD. MTG.
AUGUST 13 - 7:30 PM
ROOM 112/114
HOMECOMING REHEARSAL
AUGUST 16 - 6:00 PM
SANCTUARY
C.O.M. PLANNING RETREAT
AUGUST 19 - 10:00 AM
ROOM 112/114
HOMECOMING / HERITAGE SUNDAY SERVICE
"VOICES FROM THE PAST"
AUGUST 20 - 10:30 AM
COVERED DISH LUNCH
AUGUST 20 - 12:00 PM
FELLOWSHIP HALL
FIRST DAY OF PRESCHOOL
AUGUST 28 - 9:30 AM
---
Norcross
Cooperative
Ministry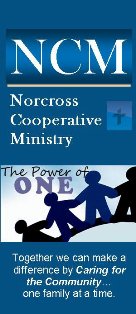 As one of the founding churches of NCM, we encourage your support assisting those in need in our area.
Donations of non-perishable food may be left in the NCM tub in the church foyer, and checks made to the church and marked for NCM may be dropped into the offering plate or by the church office.
---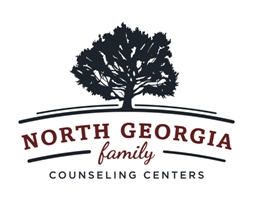 Family Wellness
through Counseling,
Education and Research
Mt. Carmel proudly supports the North Georgia Family Counseling Center.
5100 S. Old Peachtree Rd.
---
Share your story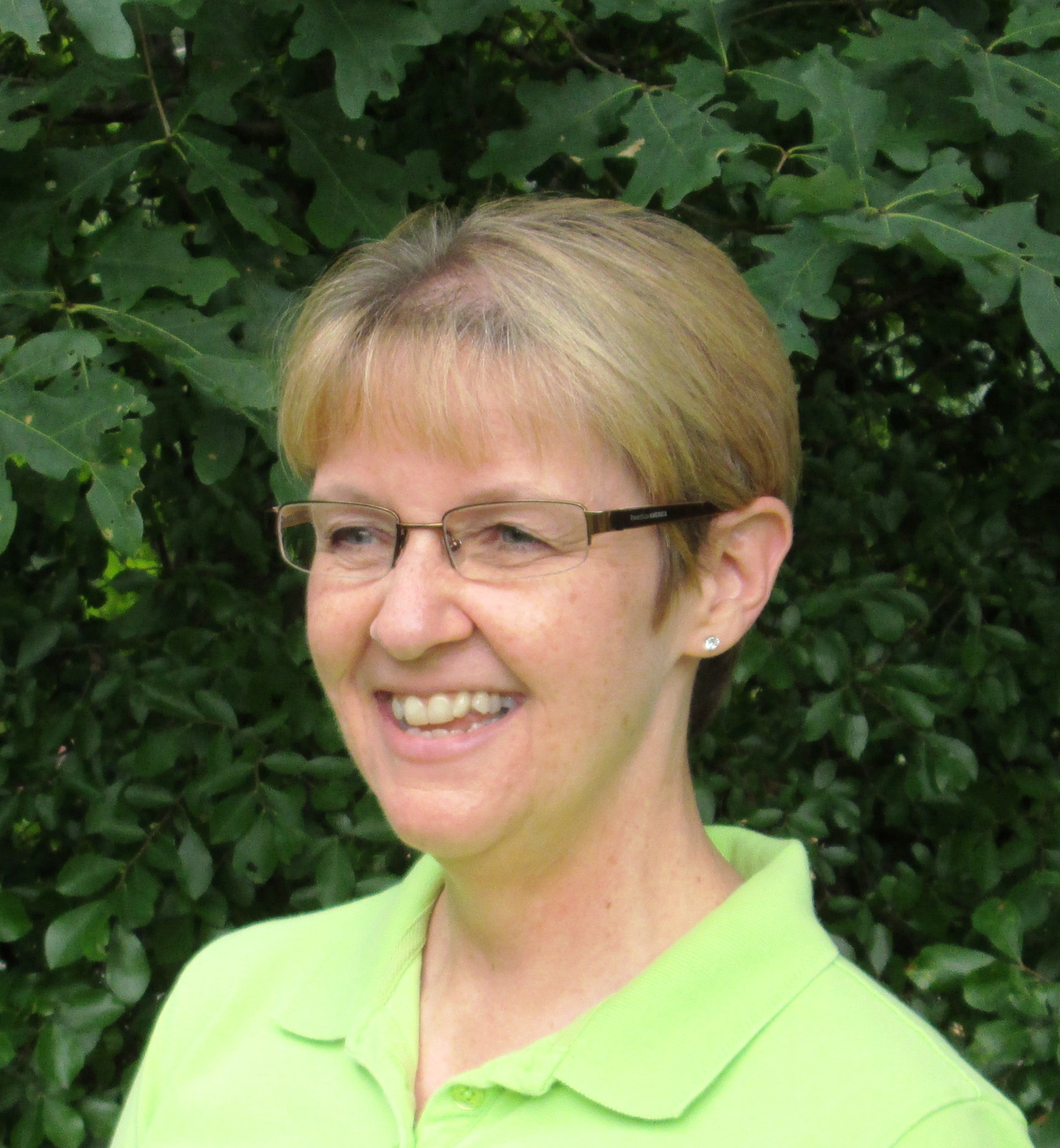 Do you have an article to include in next week's bulletin or newsletter?
Email these to
Suzanne Foster
or call the church office.