In the Newsletter this Week:
From the Pastor

Ash Wednesday: February 18

Welcome New Members

Spaghetti Dinner: February 21 at 7:00 p.m.

Scout Sunday: February 22

Lenten Dinners Begin Soon

Children's Ministry

Children's Volunteers Needed on Sundays

Women's Book Club: March 6 at 7:00 p.m.

NCM Volunteers Needed

"Imagine No More Malaria" Concert

Prayers / Thanksgivings
---
Ash Wednesday: TODAY - February 18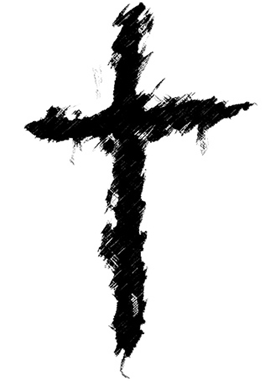 Pot Luck Dinner at 6:00 p.m.
- everyone bring a dish or two to share

Worship service at 7:00 p.m.
---
Welcome New Members!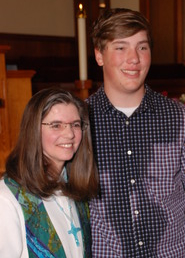 We are so happy to welcome new members who joined on Sunday!
The Donaldson family, Patrick, Stephanie and Cole, joined at the 9:30 service where Cole was also baptized.
Please let them know how happy we are to have them with us at Mt. Carmel!
---
Spaghetti Dinner & Not So Newly Wed Game: February 21 - 7:00 p.m.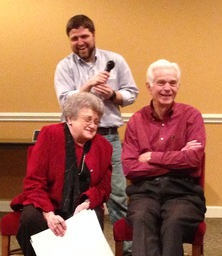 The Mt. Carmel Youth will once again sponsor this popular event.
You won't want to miss it as it will feature couples from our own congregation. Come and see how well they know each other and enjoy a delicious dinner too!
Tickets must be ordered BY FRIDAY AT NOON - please contact the church office. (770-449-4498)
Spaghetti, Eggplant Parmesan, Salad,
Bread, Beverage and Dessert
Children's Dinner in Nursery:
Chicken Nuggets, Tater Tots, Beverage
Cost: Adults: $14.00 / Children
(5-10): $7.00 / Nursery (under 5): $3.00 .
All proceeds will benefit the Youth Summer Mission Trip to Nassau, Bahamas. Thank you for supporting the Mt. Carmel Youth!
---
Scout Sunday: February 22nd - 9:30 & 11:00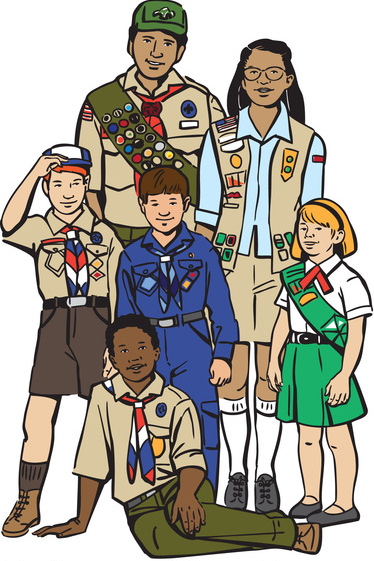 All scouts are invited to wear their uniforms and join us for Scout Sunday.
We are happy that Mt. Carmel is able to support several Girl Scout Troops: 2 Daisies, 2 Brownies, 2 Juniors, 1 Cadette and 1 Senior, as well as Cub Scout Pack 650 and Boy Scout Troop 650.
Please invite any scouts you know to attend.
---
Lenten Dinners Begin February 25
Plan to enjoy dinner with your church friends on Wednesday nights during Lent beginning at 6:00 p.m. (Feb. 25 - March 25)
Various groups will prepare the dinner each week and proceeds will benefit the project chosen by that group.
A short story and devotion will follow from 6:40 - 7:00 p.m. in the Fellowship Hall.
Pastor Cyndi will also lead a class on Centering Prayer each Wednesday from 7:00 - 7:30 in the sanctuary.
---
Children's Ministry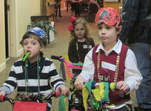 Sunday School:
This week our classes will learn about forgiveness through the parable of the Unforgiving Servant. (Matthew 18:15-35)
Peter asks Jesus how many times to forgive and Jesus tells him "seventy-seven." Jesus goes on to tell the story of a king who forgives his servant, but the servant does not forgive his friend.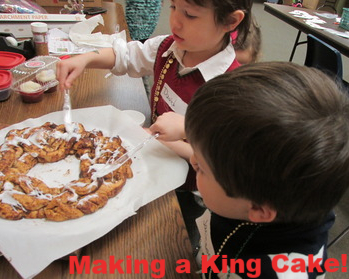 What a great story to begin our Lenten season as we can forgive others at times as necessary, just as God does us.
Wednesday Lenten Dinner Activities for Children
There will be a Lenten activity to work on both before dinner and before the short story and devotion time each week.
Ash Wednesday's activity is a Lenten countdown map or a Lenten spinner.
On February 25, we will make a crown of thorns to help us celebrate good deeds we do during Lent.
Pictures Needed for Stations of the Cross
Children are asked to draw and color a picture of either Jesus praying in the garden, or of Easter morning to be used in the Stations of the Cross during Holy Week.
(The empty tomb, meeting Jesus in the garden, etc. Not the Easter bunny and eggs!)
These need to be in the church office by March 22 to be included.
---
Children's Volunteers Needed
We are in need of a couple of new volunteers for Extended Session childcare during the 11:00 service on Sundays.
You would be added to a schedule to volunteer once a month or possibly every other month to care for children in the toddler age range.
---
Mt. Carmel Women's Book Club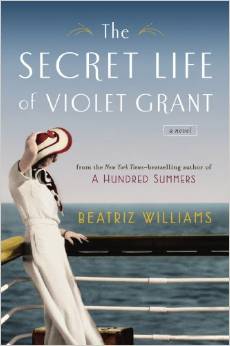 The next meeting of the Book Club will be on Friday, March 6th at 7:00 p.m. in the Hope House.
The book choice this month is The Secret Life of Violet Grant by Beatriz Williams.
---
NCM Needs Volunteers in March
Our local Co-Op, Norcross Cooperative Ministry, has two events coming in March that they need help with.
On Thursday, March 5th from 10 - 2, they will co-host a Job Fair with the Georgia Dept. of Labor at the Congress Hotel on Oakbrook Pkwy. They need volunteers to set up on Wednesday from 2:30 - 4:30, then others to work on Thursday from 8:30 - 3:30.
They also need desserts for the Fair - things like cookies or brownies.
The second event is the Annual Pastor's Breakfast on Thursday, March 12th at 7:30 a.m. at NCM in Norcross. Again they need help the day before for set up at 2:00 p.m., as well as volunteers on the day of, to greet the pastors, help with tours, and clean up.
Please contact Shirley Cabe at NCM if you can help with any of these needs. And thanks for supporting NCM!
NCM
Shirley Cabe
770-263-0013
2275 Mitchell Rd., Norcross, GA 30071
---
Concert to benefit North Georgia Conference Supported Project, "Imagine No More Malaria"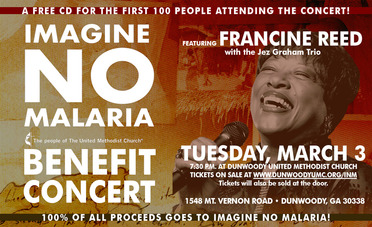 ---
Prayers and Thanksgivings
Please join with others in our church family in praying our concerns and thanksgivings this week.
Concerns
Safety in bad weather
Anglin's friend Kim: cancer
Jacque Tapley's company
Cynthia Currence's children: to make good decisions
Those battling depression
Thanksgivings
For Donaldson's joining Mt. Carmel
For full house in church on Sunday
Tom Cooper's brother is visiting
For beautiful music
Cynthia Currence for safe travel and return