In the Newsletter this Week:
Children's Sunday / Youth Commissioning: June 11
Family Promise Set-Up
Pastor Cyndi and Ed's Last Sunday: June 18
Reverend Michael & Karen's First Sunday: June 25
MUST Ministry Lunch Packing: June 26 - 30
Kid's Corner
North Ga. Annual Conference: June 13 - 15
Youth News
Baptism
Thank You Very Much
Prayers / Thanksgivings
Ways to Make a Donation
---
Children's Sunday / Youth Commissioning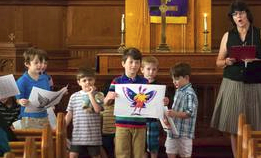 Mark your calendars for Sunday, June 11th at 10:30 a.m.
We will have a combined 10:30 service led by the children of Mt. Carmel and showcasing the lessons and songs from Vacation Bible School!
The Youth Mission Trip Team will also be commissioned on June 11 before leaving for Blackfeet Nation, Montana on June 17.
Light refreshments will follow in the Fellowship Hall.
---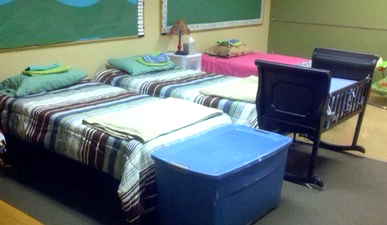 It's time to
set-up for
Family Promise!
Sunday, June 11th from 12-3 pm
We will meet downstairs in the Lower Fellowship Hall following the 10:30 worship service, eat a light lunch (provided) and then get our classrooms all set for our Family Promise guests to arrive!
We'll need some stronger helpers to unload beds and mattresses from the Family Promise truck which will arrive at around noon.
Other helpers can then pitch in to set up the rooms for each family, make beds, set up the dining hall, etc.
Contact Julie Jones with any questions.
---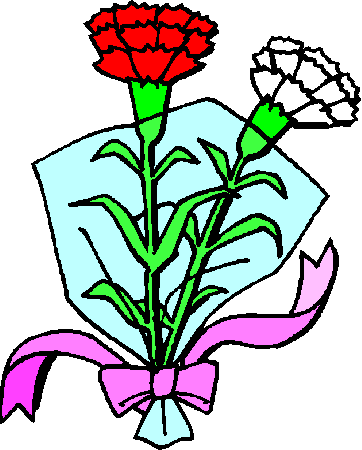 Father's Day Carnations
On Father's Day, June 18th, carnations will be placed on the altar in honor or in memory of our fathers, and those who have been like fathers to us.
If you would like to purchase a carnation, please fill out the form from the Sunday bulletins and return it to the church office or drop it into the offering plate by Thursday, June 15th. (Or contact the church office.)
Cost: $12.00 ~ This includes a vase, carnation with greenery and baby's breath (white carnation in memory of ~ red carnation in honor of.)
Make your check payable to Mt. Carmel UMC marked "Carnation".
All proceeds will go toward the Youth Summer Mission Trip to Blackfeet Nation, Montana. Thank you!
---
Kid's Corner: VBS Update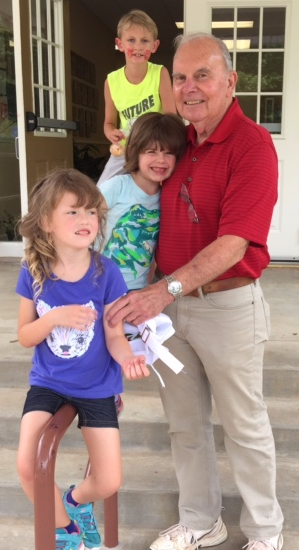 Hi everyone! Here we are at Wednesday and the kids are all having a great time at Maker Fun Factory VBS. WOW God!!
Many thanks to all the Mt. Carmel adults and youth who are working so hard to provide our VBS guests with a spirit filled, fun camping and worship experience.
Please, all parents, join us on Friday at 11:35 for our Pizza/VBS celebration.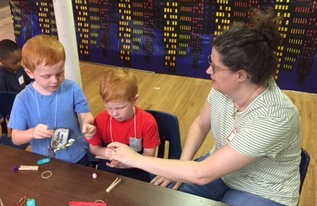 Also, this coming Sunday at 10:30, we will have our Children's Sunday worship followed by a reception with light snacks.
Hope you can come and take part in Children's Sunday worship...we will be singing our VBS songs and worshiping our Maker God whom we have been learning about all week.
Cheers,
Leslie and Alison
---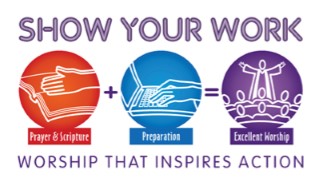 North Georgia Annual Conference:
June 13 - 15 / Athens, Georgia
Pastor Cyndi, as well as other United Methodist pastors and lay delegates meet in Athens, Georgia next week at the North Georgia Annual Conference of the United Methodist Church.
Annual Conference involves worship, fellowship and decision making that effects Mt. Carmel, our district and our conference.
Please keep all of the Annual Conference participants in your prayers for a good and productive week!
---
Pastor Cyndi and Ed's
last Sunday with us: June 18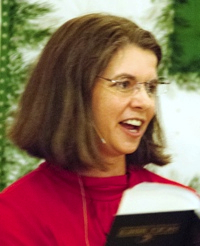 Plan to be here for the combined worship service at 10:30 am, and then stay for the lunch / reception afterwards.
We'll be sad to say good-bye to Pastor Cyndi & Ed, but we want to make sure they know how much we love them and will wish them well in their new appointment.
---
Reverend Michael and Karen Martin's first Sunday at Mt. Carmel: June 25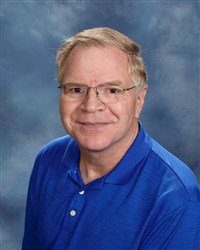 This will also be a combined 10:30 service, as well as Music Sunday, to welcome Reverend Michael and Karen.
Afterwards we'll have a cook-out style lunch and the traditional Golden Scoop ice cream contest!
(Remember to bring a tub of home-made ice cream to enter into the contest for the coveted Golden Scoop Award!)
Mark your calendars for this fun service and lunch when we will get to know Rev. Michael and Karen and make them feel at home.
---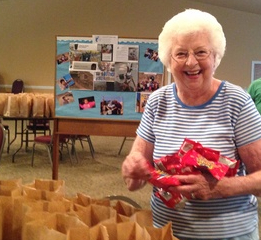 Must Ministries
Summer Lunch Program
June 26-30
Mt. Carmel will once again participate in the MUST Summer Lunch Program, and we are asking for donations from the congregation to make this ministry as successful as it has been the past few years.
We will need:
* juice boxes (Kool-Aid Jammers, Hi-C, Capri Sun)
* sweet and salty snacks - individually packaged -
(cookies, granola bars, gummi treats, chips, Cheetos)
* individually wrapped cheese singles -
(1 lb. pkgs. or boxes of 72 slices)
* 1 lb. or larger packages of ham and turkey -
(no deli-style slices please, as these are thin and harder to work with and we need to work quickly to get the lunches to the church that delivers them to the local children.)
We also need people to stay after the luncheon on July 25th to help get things ready for Monday morning, as well as volunteers to prepare sandwiches and put 200 lunch bags together each morning, Monday through Friday.
We will meet in the kitchen at 9:00 a.m. and are usually finished working by 10:30.
There will be sign-up sheets in the Fellowship Hall this Sunday morning, so if you can make a donation or work one or more days, it will be greatly appreciated.
---
Youth News
The youth will leave after the 10:30 worship service this Sunday to spend the afternoon at Six-Flags!
Regular Sunday youth meetings begin with dinner at 5:15 in the downstairs youth hall, followed by programming, fun and worship until 7:20.
For more information, see the Youth Newsletter
HERE
, or contact Youth Director
Emily Thompson
.
---
Thank You Very Much
Dear Mt. Carmel,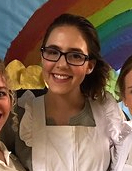 I would like to thank everyone for the gift card, but more importantly I would like to thank everyone for the support and love that I have been shown throughout my time at Mt. Carmel.
I would like to thank the ones that have taught me during Sunday school and VBS, the patient adults that help out during the children's Christmas pageant, the ushers and acolytes, the men's club (that have let me help out at the front during the BBQ since I was in elementary school :D), the youth counselors that have helped shaped me into the person I am proud to be today, and most of all I would like to thank this church for being there when I needed them most during my surgeries.
Thank you for your kind prayers and your thoughtful messages of concern.
I am happy that I am a part of this church and I am proud to call Mt. Carmel my home. I will keep this church is my heart while I attend GCSU this year.
Thank you,
Tarin Hinson
---
Recent Baptism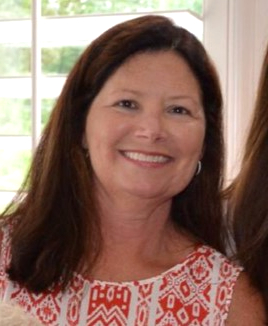 Congratulations to
Tammy Smith
who was baptized
at Mt. Carmel on
Sunday, June 4, 2017!
---
Prayers and Concerns
Please join with others in our church family in praying our concerns and thanksgivings this week:
Prayers and Concerns
Raven Hinson: working at orphanage in Kenya for 7 wks
VBS children & leaders this week
Dawn Seigler: still in rehab for broken leg
Judy Bagwell: MRI scheduled for ongoing knee pain
Melanie Bagwell's co-worker's niece: 4 yr. old with leukemia
Judy Bagwell's sister Alice: radiation for breast cancer
Karen Martin: undergoing cancer treatment
Lane Shutt's niece Emily: leukemia / bone marrow transplant
Victims of terrorist attacks
Jeanne Manget's sister Lynn: cancer
Sherry Blackwood: recovering from knee surgery
Cynthia Currence: traveling to Africa for work - for safe travels and inspiration for funders
Cynthia Currence's daughter & granddaughter: for good transition as they move
Hearts of all people to turn to God
Connie Hull: broken knee - possible surgery this week
Thanksgivings
Gene & Linda Anglin became great-grandparents of a little girl!
Pekka Ignatius' birthday
Cynthia Grogin's birthday
Tammy Smith - baptized at the 11:00 service
---
Ways to Make a Donation Electronically
Thank you for your support of Mt. Carmel!
There are many ways to give: You may use a Debit Card, Credit Card, or PayPal, o
r you may make
an automatic electronic funds transfer on a
one-time or recurring basis.
Click
HERE
to give electronically.
Every week:
Prayers
Worship this week
Birthdays and Anniversaries
Save the Date
Counseling Center
Norcross Cooperative
---
Sunday's Lessons
Lessons from VBS
---
Birthdays this week:
Maxine Follmer
Cynthia Grogin
Stephanie Blackwood
Rebecca Smith
Casey Bell
Megan Banks
Julie Jones
Amanda Smith
Ann Jeth
Anniversaries
this week:
Michael & Sherry Blackwood
---
Save the Date
VACATION BIBLE SCHOOL
JUNE 5 - 9
9:30 AM - 12:30 PM
CHANCEL CHOIR PRACTICE
JUNE 7 - 7:00 PM
CHOIR ROOM
9:30 MUSICIANS PRACTICE JUNE 7 - 8:30 PM
SANCTUARY
CHILDREN'S SUNDAY / YOUTH COMMISSIONING -
COMBINED WORSHIP
JUNE 11 - 10:30 AM SANCTUARY
REFRESHMENTS IN FELLOWSHIP HALL
JUNE 11 - 11:30 AM
YOUTH TO SIX-FLAGS
JUNE 11 - 11:30 AM
AFTER WORSHIP SERVICE
FAMILY PROMISE SET UP
JUNE 11:
LUNCH PROVIDED - 11:30 AM - YOUTH HALL
SET-UP - 12:00 TIL 3:00 PM
FINANCE COMM. MTG.
JUNE 11 - 6:30 PM
HOPE HOUSE
ADMINISTRATIVE BOARD
JUNE 11 - 7:30 PM
HOPE HOUSE
HOST FAMILY PROMISE GUESTS
JUNE 11 - 18
DOWNSTAIRS
NORTH GEORGIA ANNUAL CONFERENCE
JUNE 13 - 15
ATHENS, GEORGIA
MEN'S MINISTRY MTG.
JUNE 15 - 7:00 PM
FELLOWSHIP HALL
YOUTH MISSION TRIP -
BLACKFEET NATION, MONTANA
JUNE 17 - 25
PASTOR CYNDI AND ED'S LAST SUNDAY - COMBINED SERVICE - JUNE 18
WORSHIP - 10:30 AM
LUNCH - 11:30 AM
REVEREND MICHAEL AND KAREN MARTIN'S FIRST SUNDAY - COMBINED MUSIC SUNDAY SERVICE - JUNE 25
WORSHIP - 10:30 AM
COOK-OUT LUNCH - GOLDEN SCOOP CONTEST
JUNE 25 - 11:30 AM
MUST LUNCH PREP
JUNE 26 - 30
9:00 AM - FELLOWSHIP HALL
PRESCHOOL SUMMER CAMP - FAIRYTALES
JUNE 26 - 29
YOUTH MOVIE TUESDAY
JUNE 27 - CARS 3
YOUTH SUNDAY
JULY 9 - 10:30 AM
LUNCH BY CHILDREN'S MINISTRY - 11:30 AM
---
Norcross
Cooperative
Ministry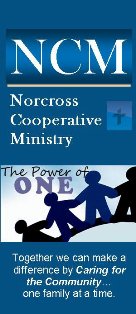 As one of the founding churches of NCM, we encourage your support assisting those in need in our area.
Donations of non-perishable food may be left in the NCM tub in the church foyer, and checks made to the church and marked for NCM may be dropped into the offering plate or by the church office.
---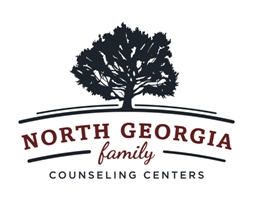 Family Wellness
through Counseling,
Education and Research
Mt. Carmel proudly supports the North Georgia Family Counseling Center.
5100 S. Old Peachtree Rd.
---
Share your story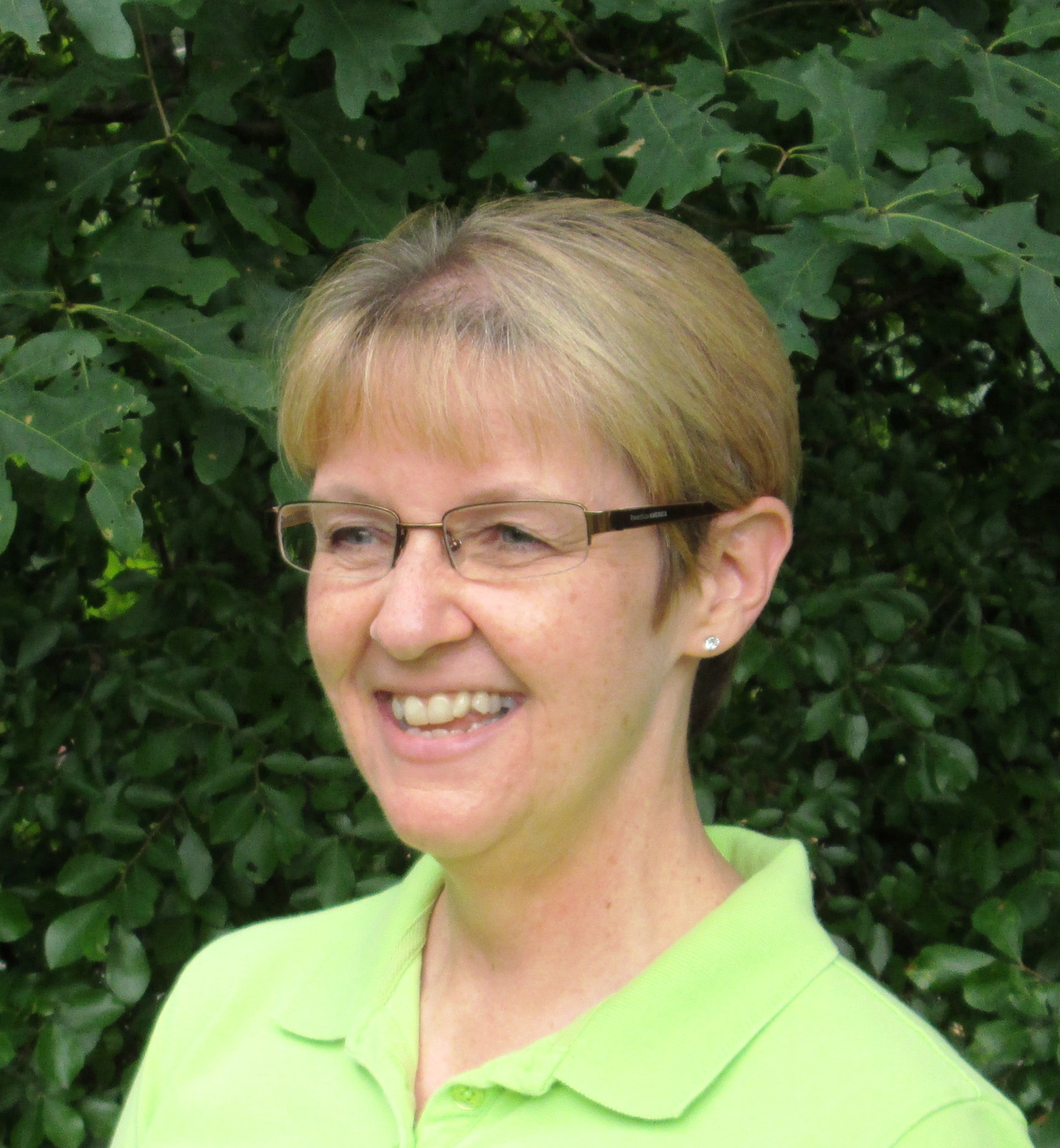 Do you have an article to include in next week's bulletin or newsletter?
Email these to
Suzanne Foster
or call the church office.