In the Newsletter this Week:
Homecoming / Heritage Sunday - August 19
NCM Needs
Youth News
Kids Corner
Night Circle Book Review: August 27
Women's Book Club: September 7
Thank You Very Much!
News from the Pews
Prayers / Thanksgivings
Ways to Make a Donation
---
Homecoming / Heritage Sunday:
August 19th - 10:30 AM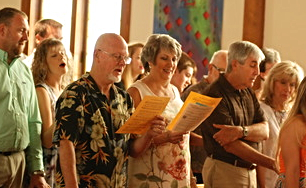 Plan to attend the combined 10:30 service on August 19th and join in singing some of Mt. Carmel's favorite hymns from the past, and celebrating the history of our church!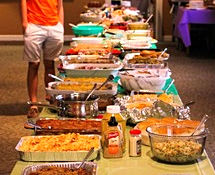 The service will be followed by a Pot-Luck Lunch in the Fellowship Hall. Everyone is asked to bring a dish or two to share. Drinks will be provided.
---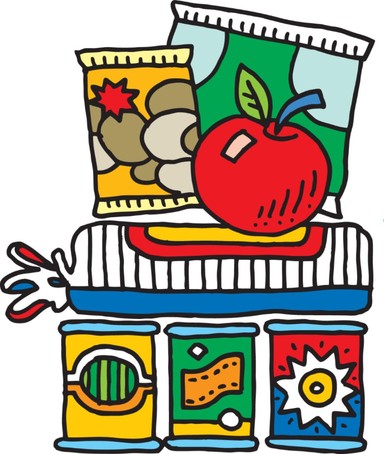 Norcross Cooperative Needs
As you know, the Mt. Carmel congregation supports NCM with donations of food, baby items, and monetary donations to help those in need in our community.
At this time, NCM is in need of the following:
Rice - 1 lb bags or boxes
Potatoes - boxed or canned
Canned Meat - no tuna please
Jelly - in plastic jars
Boxed Cereal
Meals-In-A-Can
Monetary donations may be made out to Mt. Carmel, marked for NCM, and dropped into the offering plate or delivered to the church office.
Thank you for helping out our neighbors in need!
---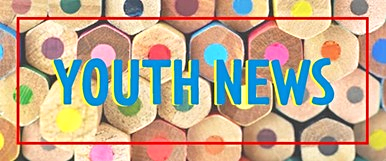 The Mt. Carmel Youth will meet at 5:15 for dinner and program this Sunday. Remember to bring money for dinner!
For more information, see the Youth Newsletter
HERE
, or contact Youth Director,
Emily Thompson
.
---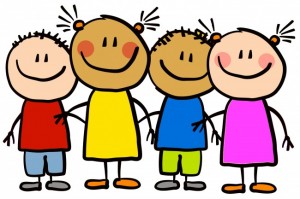 Don't forget, Sunday August 19th is Homecoming Sunday, so we will have a single 10:30 service followed by a potluck lunch.
Sunday, August 26, we will begin our fall Sunday School program during the 9:30 service.
We are so happy to have some new babies and children coming to Mt. Carmel! With these new additions, we could use a few more volunteers to help in the Children's Department.
Please email me or put a note on the Connect Card in your Sunday bulletin if you would like to volunteer in our nursery or with our Sunday School program. We can also use help this fall/winter with Fall Festival and our Christmas Pageant.
Leslie Raymer
Director of Children's Ministry
---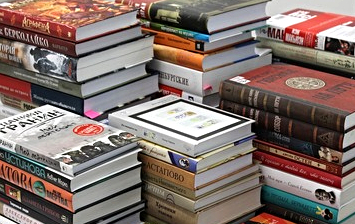 UMW Night Circle Book Review
All women are invited to join the Night Circle group at their next meeting on Monday, August 27 at 7:00 p.m. We'll meet in the Fellowship Hall, enjoy dessert together, then review our favorite books! A short business meeting will follow.
---
Mt. Carmel Women's Book Club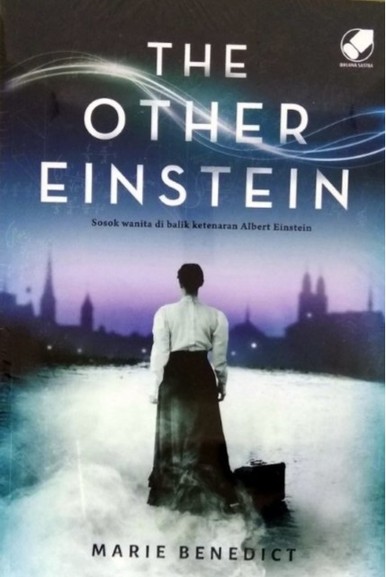 The next meeting of the Book Club will be on Friday, September 7 at 7:00 p.m. in the Hope House.
The book for September is, The Other Einstein, by Marie Benedict.
All women are invited to attend for refreshments and discussion - even if you haven't read the book! See
Chris Bolton
or
Vicki Walden
for more information.
---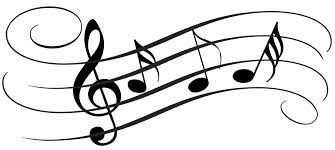 Thank You Very Much!
Dear Mount Carmel friends and family,
Thank you so much for your support of my recent voice recital. I have been so blessed to have this congregation's encouragement and love.
This church will always hold a special place in my heart. Thanks for letting me learn and grow not only as a singer but a faithful member of this church.
Love,
Elizabeth Sigmon
---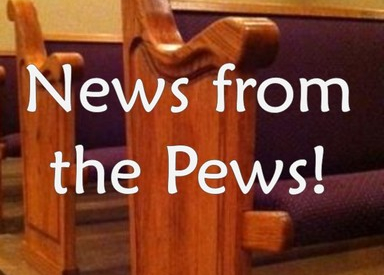 We have just learned that one of our own Mt. Carmel members is featured in the September - October Upper Room Devotional book!
Be sure to read the devotional for October 22 - you'll see a familiar name at the bottom!
---
Church Concerns from Last Week
Cynthia Currence: for daughters and granddaughter to draw closer to God and that His blessings fall over them
Kay Fouts: travel mercies
Rev. Michael & Karen Martin
Tapley's Neighbors: Doug P. – cancer has returned – another major surgery / Ginger S. – back surgery
Ruby Easley: Tommy H. – bone cancer
Lorrie Ignatius: Jessica has bronchitis / Linnea has ear infection & begins new job on Tuesday / Lucas had tubes put in ears in last week - doing well
Pam Westafer: for Pete & Andy
Carl Garner's sister-in-law: has Alzheimers – fell and now has a broken hip
Dawn Seigler's friend Dee – cancer
The Bagwell's friend Reggie: complications from kidney transplant & also loss of his wife Patsy
Church Thanksgivings from Last Week
Cynthia Currence: daughter got a job
Julie Watts: daughter Claire with her today - she has interned for Delta so Julie has gotten to travel to many wonderful places
Mark Bagwell Sr. – shoulder surgery was successful
---
Ways to Make a Donation Electronically
Thank you for your support of Mt. Carmel!
There are many ways to give: You may use a Debit Card, Credit Card, or PayPal, o
r you may make
an automatic electronic funds transfer on a
one-time or recurring basis.
Click
HERE
to give electronically.