In the Newsletter this Week:
From Pastor Cyndi: A Holy Season
Lunch on Sunday
Youth News: Dinner Theater / T-Shirts on Sale
NCM Needs
Lenten Dinners & Small Group
Women's Book Club: March 3
Transformers to See Movie: The Shack - March 4
Stations of the Cross
UMW News: Chattahoochee River Keeper to Speak
New Baby!
Crowell Brothers Funeral Home: Free Seminar
Prayers / Thanksgivings

Ways to Make a Donation
---
A Holy Season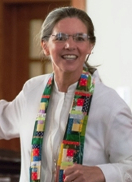 In the early church, new Christians were baptized at Easter, and the time of preparation and learning about Christianity could take months or years. Over time, they were joined by other Christians who had already been baptized, but recognized their own need for forgiveness and a renewed relationship with God.
How will you celebrate Lent? Will this be a time of renewal in your faith?
As a church, we hope that this is a time when you will "listen to him". I challenge you to be part of worship on the six Sundays of Lent.
Sunday mornings at 9, there will be a time of prayer and quiet in the youth room (parents can drop off kids in the double classroom for breakfast and activities). On Tuesdays, a group will gather at Medlock Tavern for dinner at 6 and to hear a story of faith.
There have been times when I wished for help from someone further along in the spiritual journey. Sometimes others in my small group did not have the same interests, or want to read a book every day. These authors have helped me to grow more deeply in my journey. Perhaps they could be of help to you, too.
Praying Continually: From Brother Lawrence I learned a desire to be in prayer in every situation. He was a 17th century soldier who retired and joined a monastery, where he worked in the kitchens and as a shoemaker. He was well known for his peace and prayerful attitude, and visitors came to seek spiritual guidance from him. The Practice of the Presence of God is a collection of his conversations and letters.
Simplifying: Perhaps you are participating in the 40 bags in 40 days challenge. We have so much stuff, that many of us are using Lent as a season to declutter. But simplicity is more than decluttering and owning fewer possessions. It begins with an inward focus on what is most important—our relationship with God—and affects every area of life. In Freedom of Simplicity, Richard Foster encourages us to consider how much of our words and actions are attempts to impress others or to feel good about ourselves.
Fasting: Many of us give up sweets or meals or eating out for the season of Lent, without understanding how this can be a spiritual discipline. Scot McKnight's book Fasting explores fasting in the Bible, and how fasting is sometimes misused. He also describes times and attitudes in which fasting can be helpful to us in growing in compassion.
Chris Seay also addresses the topic of fasting with a 40 day devotional book, A Place at the Table, A 40-Day Journey of Grace. He challenges readers to eat like the poor for forty days and then to donate their savings. Each daily reading includes scripture, prayer, facts about poverty and words of encouragement.
Marriage
: For many of us, marriage is a relationship that is part of our formation as disciples. This is the person who we cannot fool—they've seen us at our best and worst—and it can be hard to exhibit fruits of the spirit like patience and kindness, year after year. I found Dr. Kelly Flanagan's short book, the
Marriage Manifesto
, to be helpful in thinking of marriage as a relationship of extending grace to one another. He is a Christian clinical psychologist, and if you sign up for his blog
here
, you can get a free copy of the ebook the Marriage Manifesto.
Scripture: If you would like to incorporate more scripture in your daily routine, I suggest reading the Gospel of Luke for Lent. If you read half a chapter a day, you will finish at Easter. You'll also get more out of the Sunday worship services, because you will have a greater sense of how our Sunday readings relate to the themes in the gospel.
Alternatively, the scripture lessons for the next few weeks of Lent are ones in which we listen to Jesus teaching with parables. Often these stories are more than meets the eye! In Parables from the Back Side, J. Ellsworth Kalas describes some of the twists in these stories. He is easy to read, engaging, and full of food for thought.
When Paul names the fruit of the spirit, he concludes with self-control. This is truly grace! My prayer is that whatever practice or self-discipline you exercise during this season, that this will be part of how God brings all of the fruits within you… love, joy, peace, patience, kindness, generosity, faithfulness, gentleness, and self-control.
I'll see you on Sunday,
---
Do you have lunch plans on Sunday?
If not, let's meet at 'Cue BBQ!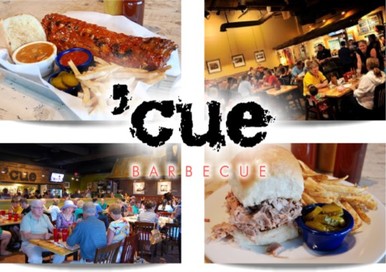 We'll meet there at about 12:15.
(Left from church / Left on Medlock Bridge Rd. / Right into lot between Comfort Inn & Meineke)
---
Scout Sunday Video: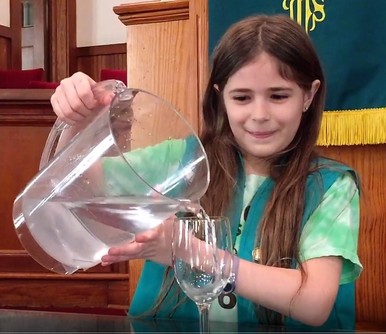 What Jesus Did

Did you miss Scout Sunday last week? If so, you can still see the video that was shown featuring some of our scouts!
---
Mt. Carmel Youth News
Youth Dinner Theater

March 17 & 18
7:00 PM
The luck of the Irish will be with you when the Mt. Carmel Youth Dinner Theater presents Finn McCool and His Fearless Wife!
Meet a village full of comical characters in Limerick, Ireland, where delightfully devious little leprechauns Shillelagh, Shay, and Shannon help orchestrate the fun!
Braggart Finn McCool has made himself the talk of the town, stretching the truth more than a wee bit too much. Thank goodness his wife, Oona, has been clever enough to get Finn out from between many rocks and hard places. But with his latest tall tale, he might be in the rockiest, hardest place yet! How can she protect Finn from his boastful lie that he could beat a giant in battle?
Tickets are $20.00 for adults, $15.00 for students, and $10.00 for children 5 – 10. (Childcare is provided for children five and under with dinner: $3.00)
To reserve tickets, please contact
the church office
, or (770) 449-4498, or come by the ticket sales table on Sunday mornings in the Mt. Carmel foyer.
Seating is limited, so please order your tickets today!
FINN McCOOL AND HIS FEARLESS WIFE is produced by special permission with Pioneer Drama Service.
Mission Trip T-Shirts Available to Congregation!
This summer the Mt. Carmel Youth Group is going to the Blackfeet Indian Reservation in Montana. We will be working around the community completing home repair and building projects, spending time in Vacation Bible School style lessons with kids, and submerging ourselves into the culture and community while allowing God to work through us to be His hands and feet.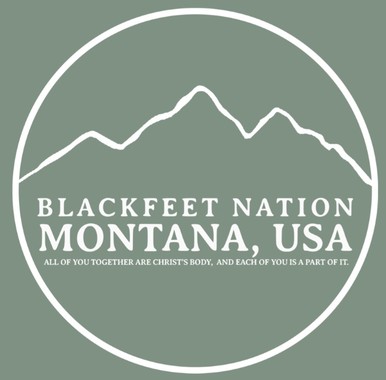 We are so blessed by your generosity to pursue this amazing opportunity. Thank you!! "All of you together are Christ's body and each of you is a part of it." - 1 Corinthians 12:27
This year we're offering something new - you can now buy one of the same mission trip t-shirts that our Youth will wear!
Short sleeve shirts are $17.50 and long sleeve shirts are $22.00.
Click
HERE
to order, or watch for sales along with the Dinner Theater tickets on Sunday mornings. Sales will end on March 12.
Thank you again for your support!
Contact Youth Director
Emily Thompson
with any questions about the Mt. Carmel Youth Group.
See current Youth Newsletter
HERE!
---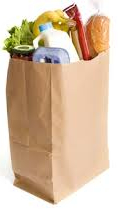 Norcross Cooperative
Ministry Needs
Norcross Cooperative Ministry has noted that they are currently in particular need of jelly (in plastic jars please) and spaghetti sauce.
Please leave donations in the NCM box in the Mt. Carmel foyer.
Monetary donations are always appreciated too! These may be marked for NCM and dropped into the Mt. Carmel offering plate.
---
Lenten Dinners at Medlock Tavern &
Sunday Morning Prayer

The Council on Ministries offers two ways to be part of a small group during Lent.
Lenten dinners
are planned at
Medlock Tavern
on Tuesdays of each week. Come at 6:00 p.m. or soon after for dinner and to hear a faith story. (March 7, 14, 21, 28, April 4)
A time of prayer and meditation will be offered on Sunday mornings at 9:00 a.m. in the mid-high classroom downstairs. So that parents can participate, breakfast and creative play will be offered for children in the double classroom at this time. (Room 112/114) March 5, 12, 19, 26, April 2 & 9
---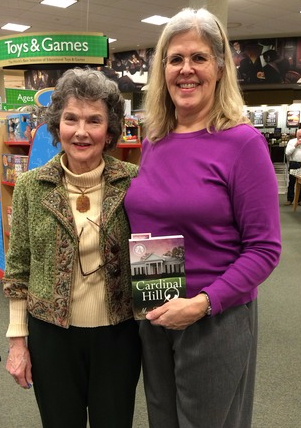 Women's Book Club - March 3rd - visit from author
Mt. Carmel Book Club is pleased to announce that Mary Anna Bryan, local author of our March book selection, Cardinal Hill, will be joining us at 7 p.m. on Friday, March 3rd, in the Fellowship Hall.
We encourage all who love to read to join us and honor Mary Anna! Please also contact Chris Bolton or Vicki Walden if you would like to attend and need a copy to read in advance, as several church members purchased copies at previous events.
Copies of the book will be available that evening, or may be purchased at Barnes and Noble.
Author, Mary Anna Bryan, grew up near Augusta, GA, graduated from Agnes Scott College and completed graduate work at UGA. She moved to Lawrenceville in 1970 and taught English at Central Gwinnett for many years. After retirement, she remained in Lawrenceville and is a member of The First Baptist Church of Lawrenceville.
Her book won the Ferrol Sams Award for Fiction and has been nominated for the Georgia Association of Writers, Author of the Year Award for First Novel. Beautifully written, Cardinal Hill is a coming of age tale set in rural Georgia in the 30s and 40s. It is about friendship, family dynamics, adolescent love, but most of all about family secrets, to include the book protagonist's big secret.
All in all, it is a wonderful Southern novel about finally finding those two important things in life - love and acceptance.
---
Transformers Class to see "The Shack"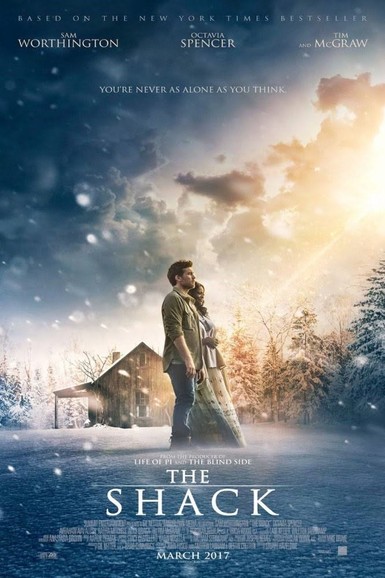 The Transformers SS Class has scheduled a group outing to go and see the movie "The Shack" this weekend. We would like to invite everyone to join us this Saturday, March 4th, to see the movie and enjoy some fellowship.
We will meet at the Sugarloaf Mills Theatre box office at 12:30 PM to buy our tickets for the 2:00 PM show. Then, we will have some lunch at the mall and be back at the theatre by 1:45 to watch the movie together.
After the movie, some people will meet for coffee or ice cream to discuss the movie.
If you would like to join us, just be at the Sugarloaf Mills box office by 12:30 on Saturday (or by 1:45 if you don't want to meet for lunch). We hope to see you there!
---
Stations of the Cross
This year Stations of the Cross will be held: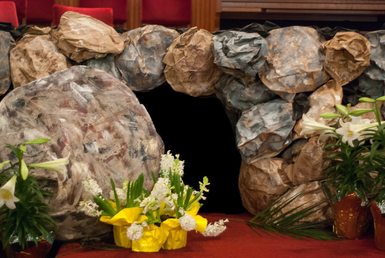 April 13 & 14:
11:00 am – 7:00 pm
April 15:
9:00 am – noon
If you can help with set-up and/or provide artwork, please check the boxes on the back of the Connect Card in your Sunday bulletin or contact the church office.
---
United Methodist Women's News:
Speaker from Chattahoochee Riverkeeper
On March 25 at
Dunwoody UMC
, the UMW will host their Social Action: Lenten Time Apart Event. This year the speaker will be from the Chattahoochee Riverkeeper.
Registration is that morning at 9:00, speaker from 9:30 - 10:45, and worship with Holy Communion at 11:00.
-----------------------------------------------------------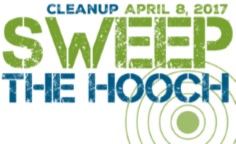 And just for your information, a "Sweep the Hooch" event is coming up on April 8th. You may register to help by going online to
www.chattahoochee.org
.
---
New Baby!
Julia Parker and her family are happy to welcome Julia's new great-granddaughter, Solei!
Her middle name is Everette, which was also the middle name of her great-grandfather Wayne, Julia's husband.
We wish them all well!
---
Free Lunch & Learn:
Pre-Planning Your Final Wishes
Crowell Brothers Funeral Home is hosting a free Lunch and Learn seminar on the benefits of pre-planning your final wishes.
Tuesday, March 7 or Thursday March 9 at 11:00 a.m.
The Crossing Restaurant
40 S. Peachtree St.
Norcross, GA 30071
Bring a friend!
---
Prayers and Concerns
Please join with others in our church family in praying our concerns and thanksgivings this week:
Prayers and Concerns
Lisa Grogin: her father's memorial service is 3/25
Our state and national leaders
Danny & Cathie Bennett's brother-in-law Bob: shingles
Christians in dangerous places & occupations
Cheryl Martin: surgery on arm - March 2
Gene & Linda Anglin
Tom & Barbara Cooper - moving
Thanksgivings
For Scouts and their leaders
---
Ways to Make a Donation Electronically
Thank you for your support of Mt. Carmel!
There are many ways to give: You may use a Debit Card, Credit Card, or PayPal, o
r you may make
an automatic electronic funds transfer on a
one-time or recurring basis.
Click
HERE
to give electronically.