In the Newsletter this Week:
Congratulations John Waller!
Happy Easter!
Kid's Corner: Earth Day Fun / VBS Registration
NCM Needs Our Help in April!
Sweet Shop Sign Up
Youth News
UMW Night Circle - Girl Scout Speaker
Outreach Opportunity: Family Promise
Women's Book Club: May 5
Nursery Volunteers Needed
Art Date Changed to April 30
Preschool Summer Camp Information
Prayers / Thanksgivings

Ways to Make a Donation
---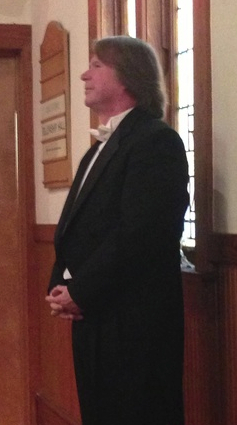 Congratulations
John Waller!
This week we are celebrating John Waller's 5th anniversary as Mt. Carmel's Director of Music and organist.
When you see John, please let him know how much we appreciate him!
Cards may be sent to:
6435 Club Valley Ct.,
Suwanee, GA 30339
---
Happy Easter!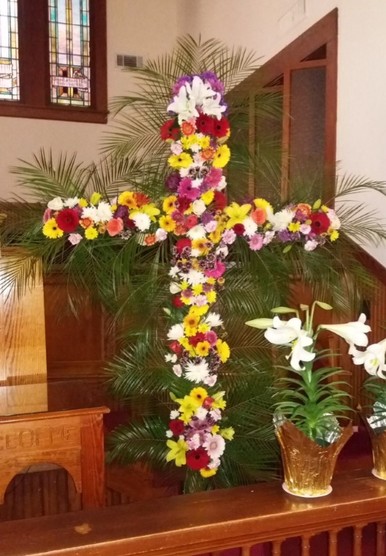 We hope that your Easter season was one of renewed life and new beginnings.
Thank you to all of the volunteers and staff who made it possible!
Please join us in worship the next few weeks as we explore what scripture says about the hope of heaven.
(Floral Cross, Easter Egg Hunt, Sunrise Service, Empty Tomb )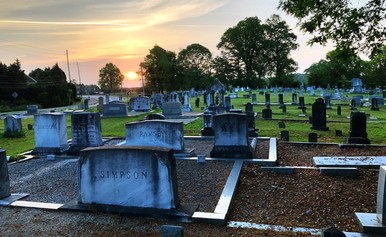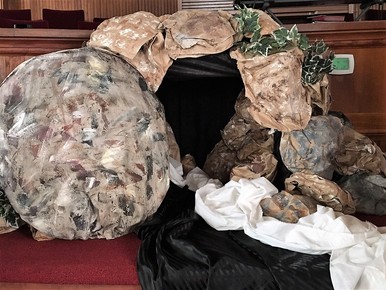 ---
Kid's Corner
Earth Day!
Hi everyone! Come join us for Earth Day fun in Sunday school this week!
Jason and Michelle will lead us in celebrating God's good creation. "The earth is the Lord's and the fullness thereof."
Vacation Bible School will be here soon!
June 5 – 9, 2017
Registration is now open online! Just click
HERE
to register your children and to volunteer. Spaces go quickly, so register soon!
---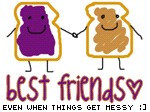 Norcross Cooperative Ministry Needs Our Help
in April!
April is Mt Carmel's food drive month for the Norcross Cooperative Ministry. As a member church, we sign up for this twice a year.
This time it's all about peanut butter and jelly. Please bring your donations (in plastic jars or bottles, please) to the NCM tub in the church Fellowship Hall.
NCM is also in need of canned meat and canned fruit right now, so those donations would be appreciated also.
Monetary donations are always welcomed too - just make your check out to Mt. Carmel and mark it for NCM.
This is Mt Carmel's month, so it's a really good time to show our support for NCM and the families it serves! Thank you for your generosity!
---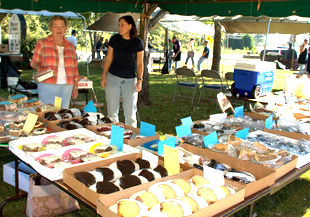 It's Time for the UMW Sweet Shop
at the spring BBQ! April 28 & 29
Lots of volunteers are needed to provide homemade baked goodies and to work at the Sweet Shop on Friday & Saturday.
If you can help, please sign up on the back of the Connect Card in your Sunday bulletins or contact the church office.
Proceeds from the Sweet Shop are used by the UMW to help fund missions which include Norcross Cooperative Ministry, Murphy-Harpst Home for Children, Action Ministries and others.
The United Methodist Women thank you!
---
Youth News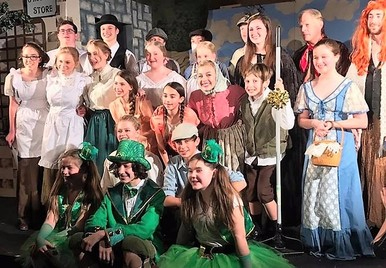 Regular Sunday youth meetings begin with dinner at 5:15 in the downstairs youth hall, followed by programming, fun and worship until 7:20.
For more information, see the Youth Newsletter
HERE
, or contact Youth Director
Emily Thompson
.
---
UMW Night Circle - Girl Scout Speaker on Supporting Veterans
On Monday night, April 24th at 7:00 pm, the UMW Night Circle will meet in the Fellowship Hall.
Guest speaker this month will be Riley Stark who is working on her Gold Award in Girl Scouts. Riley's project involves supporting our veterans. She is also collecting personal care products to take to the VA hospital.
Everyone is invited to stop by for dessert and to hear more from Riley.
---

Outreach Opportunity
Some problems seem so BIG that it can lead us to inaction. We may think that we can't solve the whole problem, so why bother doing anything.
Ending homelessness...One family at a time. That is the Family Promise mission.
You may have guessed that Family Promise doesn't help single men or women without children. They don't assist families if there is a substance abuse issue or if the family is fleeing domestic violence. They don't help families who aren't in Gwinnett County. They don't help hundreds of families every year, just dozens.
The problem is much bigger than what they have taken on, but it is important to do a little rather than do nothing.
You might think there is nothing you can do to help, but you would be wrong. You don't need to do a lot. Just do a little. Start by committing to attending the training session on Sunday, May 7th @ 12:30pm led by Susan Kennedy, the Family Promise Training Coordinator. This is the only training session that will be held at Mt. Carmel this year.
Lunch will be provided so we need a count for food and for training materials. RSVP to the
church office
or to
Julie Jones
. Let her know if you have a conflict for May 7th and want to be informed of other training dates at other churches.
---
Women's Book Club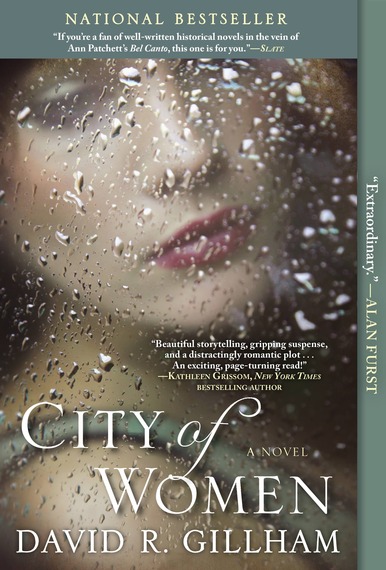 The next meeting of the Book Club will be on Friday, May 5th in the Hope House. The book of the month is,
City of Women,
by David R. Gillham.
All women are invited - light refreshments will be served.
---

Nursery Volunteers Needed
The nursery volunteer list has two empty spaces that need to be filled.
On the FIRST Sunday of EVEN MONTHS - a volunteer is needed in the infant nursery during the 9:30 service.
On the SECOND Sunday in MAY, JULY, SEPTEMBER & NOVEMBER, a volunteer is needed for the 3 & 4 year olds during the 11:00 service.
If you can help with either of these, please contact
Leslie Raymer
or the church office. Thank you from the Children's Department!
---

Art Date Changed!
Everyone is invited to the Festival of Arts on
April 30th from 7 - 8 PM at
Cumming First United Methodist Church.
770 Canton Hwy., Cumming, GA 30040
Our own Katrina Stone will have several pieces in the show
and this is the date of the Awards Ceremony!
Just let
Katrina
know that you'd like to attend and she will provide information on where to meet.
Click
HERE
to see the Festival information.
---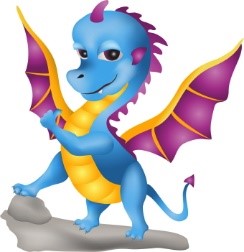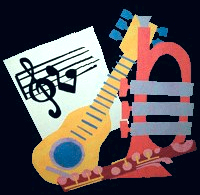 Preschool
Summer Camps
The Mt. Carmel Preschool is celebrating fairytales and music with our two summer camps this year. Fairytale Camp is June 26-29 and Music Camp is July 17-20.
Each camp will have a busy schedule that will include outside time, music and movement, stories and crafts all packed in to a 4 hour day! The children will attend from 9:00-1:00 Monday through Thursday.
All children ages 3-6 are invited if they are potty trained. The children will also need to bring a lunch each day. The camps fill up quickly so be sure and get your registration in before we reach our maximum number of campers.
The cost will be $100 for the week which will include a non-refundable deposit of $50* due at the time of registration. The final payment of $50 is due on or before the first day of camp.
Even if you don't attend Mount Carmel during the school year you are welcome to attend, so tell your friends!
Click
HERE
for registration forms, or contact Preschool Director
Cindy Bill
for more information.
---
Prayers and Concerns
Please join with others in our church family in praying our concerns and thanksgivings this week:
Prayers and Concerns
Carol Bryant: knee surgery this week
Chris Bolton's friend Barbara: medical issues
Lane Shutt's niece Emily with leukemia
Grogin family: death of Spencer's grandmother Clara on Monday
Dawn Seigler: broken leg in 3 places - surgery
Diane Bond: family that just had premature twins
Judy Bagwell: knee surgery next week
Jacque Tapley's nephew: to get the help he needs
Teenagers: to make good decisions
Julie Samples: peace on earth, cure for cancer
Loyd & Marilyn McGee: for Dana - cancer
Shelia Trentini's cousin Andy: 7 hr. heart surgery - in serious condition
Cheryl Martin: for friend Lee - bone cancer, for friend James to have eyes & ears open to the Word, for us all to remember that God is with us
Jeanne Manget's friend: stroke
Mercer Griffin: injured knee
Lane Shutt: for friend Jack - to adjust well to rehab
Melanie Bagwell: friend Patsy - battling cancer - aggressive chemo - low blood counts
Judy Bagwell's sister Alice - successful chemo & surgery - now begins radiation
Thanksgivings
Easter services / music
Christy Richmond: starts new job soon
Johnny Carroll & Eva Parks: 3rd anniversary of their first date - on Easter at Mt. Carmel!
Megan Gallagher's birthday
Marianne Thompson: for all visitors & family, Will's birthday on Monday, Lydia transferring to UGA in the fall
---
Ways to Make a Donation Electronically
Thank you for your support of Mt. Carmel!
There are many ways to give: You may use a Debit Card, Credit Card, or PayPal, o
r you may make
an automatic electronic funds transfer on a
one-time or recurring basis.
Click
HERE
to give electronically.
Every week:
Prayers
Worship this week
Birthdays and Anniversaries
Save the Date
Counseling Center
Norcross Cooperative
---
Sunday's Lessons
Luke 24:13-35
---
Birthdays this week:
Mark Bagwell, Jr.
Tammy Smith
Karen Weeks
Charlotte Bagwell
Ellen Berlage
Riley Stark
Dan Merriman
Dorothy Edwards
Anniversaries
this week:
Steve & Annette Rogers
Robert & Mandi Piepmeier
Steve & Debbie Ruhl
---
Save the Date
CHANCEL CHOIR PRACTICE
APRIL 19 - 7:00 PM
CHOIR ROOM
9:30 MUSICIANS PRACTICE
APRIL 19 - 8:30 PM
SANCTUARY
HOMEWORK CLUB
APRIL 20 - 3:30 PM
FELLOWSHIP HALL
MEN'S MINISTRY MEETING
APRIL 20 - 7:00 PM
FELLOWSHIP HALL
SUNDAY WORSHIP
APRIL 23 - 9:30 & 11:00
SANCTUARY
FINANCIAL PEACE CLASS
APRIL 23 - 2:30 - 6:00 PM
ROOM 112/114
YOUTH DINNER / PROGRAM
APRIL 23 - 5:15 - 7:30 PM
YOUTH HALL / ROOMS
UMW NIGHT CIRCLE
APRIL 24 - 7:00 PM
FELLOWSHIP HALL
SPRING BBQ & SWEET SHOP
APRIL 28 & 29
SUNDAY WORSHIP
APRIL 30 - 9:30 & 11:00
SANCTUARY
WOMEN'S BOOK CLUB
MAY 5 - 7:00 PM
HOPE HOUSE
MISSION FAIR
SUNDAY, MAY 7
FELLOWSHIP HALL
FAMILY PROMISE TRAINING
MAY 7 - 12:30 PM
ROOM 112/114
YOUTH MISSION TRIP PARENT MEETING
MAY 7 - 4:15 PM
YOUTH HALL
MID-HIGH YOUTH LOCK-IN
MAY 12 - 8:00 PM UNTIL
MAY 13 - 9:00 AM
DOWNSTAIRS
MOTHER'S DAY
MAY 14
(NO YOUTH PROGRAM)
PRESCHOOL END-OF-YEAR PARTY
MAY 16
PRESCHOOL GRADUATION
MAY 17 - 7:00 PM
SANCTUARY/FELLOWSHIP HALL
YOUTH CELEBRATION
MAY 21 - 6:00 PM
---
Norcross
Cooperative
Ministry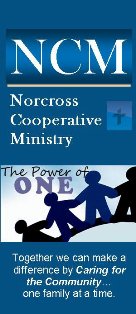 As one of the founding churches of NCM, we encourage your support assisting those in need in our area.
Donations of non-perishable food may be left in the NCM tub in the church foyer, and checks made to the church and marked for NCM may be dropped into the offering plate or by the church office.
---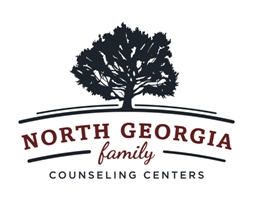 Family Wellness
through Counseling,
---
Share your story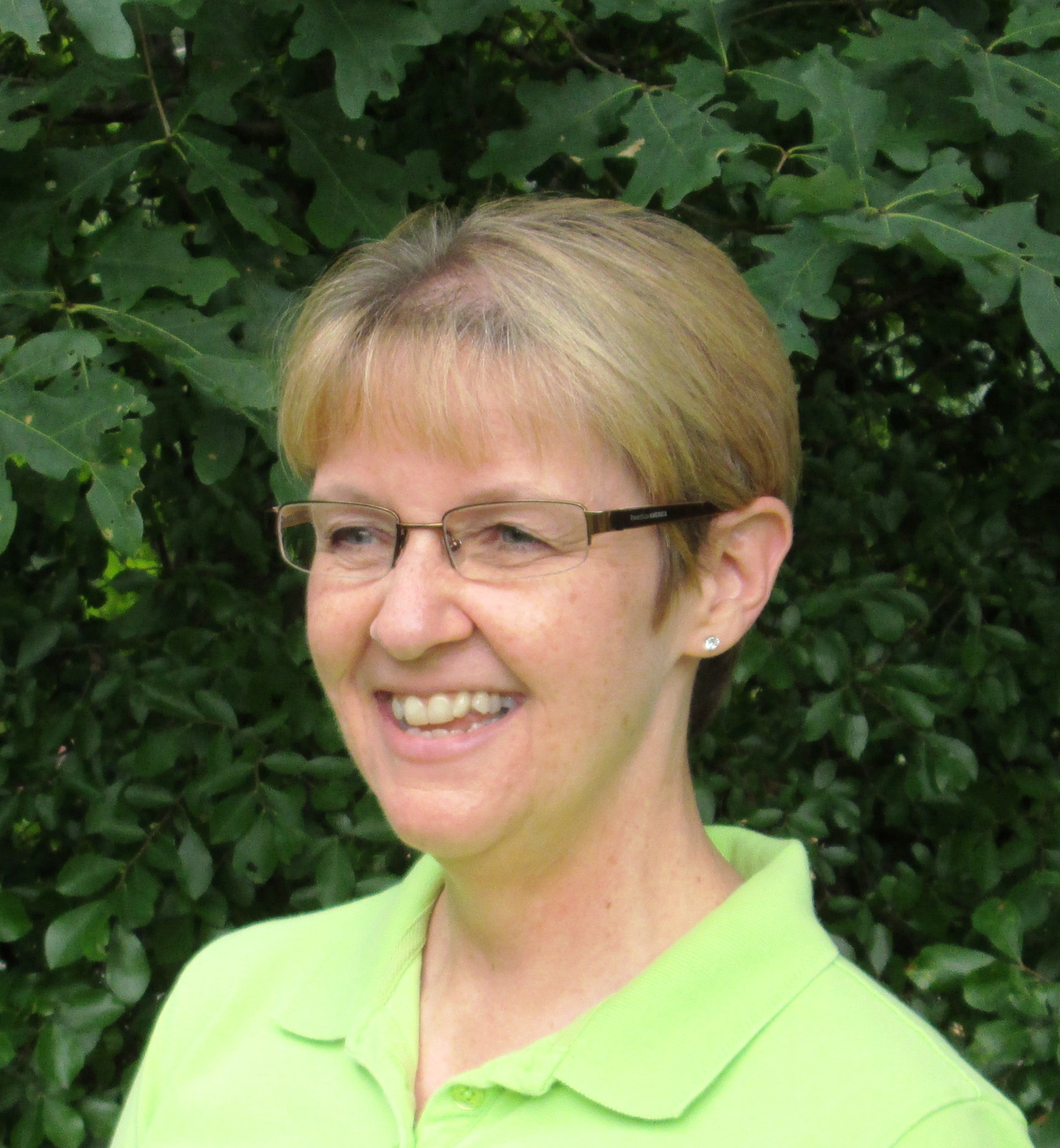 Do you have an article to include in next week's bulletin or newsletter?
Email these to
Suzanne Foster
or call the church office.