In the Newsletter this Week:
Testimonial: Megan Gallagher
BBQ / Sweet Shop - Thank you!
Food Drive Month for NCM: PB & J!
Annual Charge Conference: October 15
UMW Day Circle: October 17
Kid's Corner - Fall Festival: October 22
Cemetery Committee Forming
Youth News
Floral Arranger Needed
UMW Sunday: October 29
Women's Book Club: November 4
All Saints Sunday: November 5
Missing Bowls
Prayers / Thanksgivings
Ways to Make a Donation
---
Member Testimonial:
Megan Gallagher
Every person dreams of finding a home, a place where they belong and where they are surrounded by people who they are loved by. At Mt. Carmel, I have gained a family of brothers and sisters that I never thought I would have, I've found adults who've become not only mentors, but also friends, and I've gotten many opportunities that shaped me into who I am.
With experiences like the mission trips to the Bahamas, West Virginia, and Montana, I've been able to not only attain my goals of serving others, but also have made life-long memories with people who I love.
However, what makes Mt. Carmel even more of a blessing, is that it has paved the road for helping me further obtaining my hope of finding a place where I belong.
First, it introduced me to Camp Glisson, a place where I attended camp for 13 years and loved every minute of. Through Swahili phrases that mean "Welcome Home" and constant singing of "Take Me Home Country Roads", Glisson was a special place for me that I never would have gotten to experience without Mt. Carmel.
Second, Mt. Carmel exposed my family and I to Wesleyan School, a school that I have been blessed to attend for the past 6 years where I feel so incredibly at home that no part of me wants to graduate this year.
Lastly, Mt. Carmel has helped me grow exponentially in my faith. Faith in Jesus Christ provides me with a worldwide family, all united under His name.
Overall, almost every memory and personal growth that I have had can be traced back to my connections at Mt. Carmel. To me, it is not only a home, but also a catalyst for achieving my dreams and making me feel loved.
---
BBQ / Sweet Shop a Success!
THANK YOU to everyone who worked at the BBQ, worked or baked for the Sweet Shop, and brought their friends and neighbors out to eat!
It was another successful event, raising money for so many important ministries!
---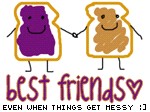 Norcross Cooperative Ministry Needs Our Help in October!
October is one of Mt. Carmel's two food drive months for the Norcross Cooperative Ministry.
This time it's all about peanut butter and jelly. Please bring your donations (in plastic jars or bottles, please) to the NCM display or tub in the church foyer.
Monetary donations are always welcomed too - just make your check out to Mt. Carmel and mark it for NCM.
Thank you for helping those in need in our community.
---
Charge Conference: Sunday, October 15
2:30 PM at Winter's Chapel UMC
Please remember that our Charge Conference is on Sunday, October 15 at 2:30 p.m. and this year it will be a combined conference at Winter's Chapel UMC.
Plan to attend to hear from our District Superintendent, Doug Thrasher, and also a short review of celebrations at Mt. Carmel during the past year.
---
UMW Day Circle to Meet
The Day Circle will meet on Tuesday, Oct. 17 at 10:30 a.m. in the Hope House.
All women are invited to attend this meeting. Contact Annette Rogers or Margaret Crawford for more information on upcoming service projects planned.
---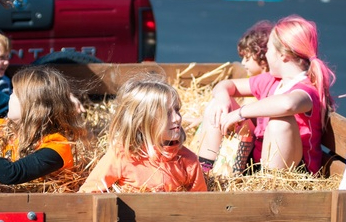 Fall Festival!
October 22
4:00 - 6:00 PM
Calling all Trunkers ... and other Fall Festival Volunteers!
Fall Festival is less then two weeks away, and we need more Trunkers for our event! Festival is scheduled for Sunday October 22 from 4 to 6 pm. We will have a hay ride, haunted mansion (hosted by the Youth Group), bounce house, hotdog supper, and trunk n treat (with best trunk and best adult/kid costume contests).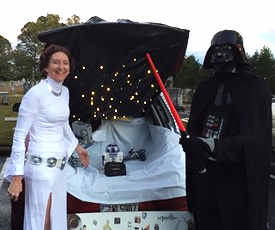 So far, we have 6 folks signed up as Trunkers. Come join in the fun by decorating your car! This year, we are going to add a 'LAST MINUTE TRUNK' option, where you can show up at 3 pm and decorate your vehicle with halloween supplies that we will have available at Mt Carmel for your use when you arrive. We will also select the best last minute trunk during the Best Trunk contest.
We also need volunteers to help with set up, traffic control, the hayride, and take down. Please RSVP to
lraymer.mtcarmel@gmail.com
, fill out a connect card this coming Sunday, or leave a message with Suzanne in the church office.
See you Sunday!
Leslie and the Children's Ministry team
---
Cemetery Committee Forming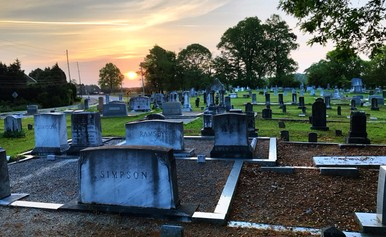 Did you know that Mt. Carmel's cemetery is one of the oldest in the Atlanta area? Did you know that twenty seven Civil War soldiers are buried here. Did you know that the oldest named person buried at Mt. Carmel was born in 1725? Did you know that there are Creek Indians buried here that predate that?
Yes, our cemetery is a treasure filled with history and family who laid the foundation for what we know and experience as Mt. Carmel United Methodist Church.
It takes much time and resources to keep this "hallowed ground" up, and the future will see an increase in this expense. This is something we need to think about and plan for. So, would you be willing to participate in a committee to formulate a plan to make the future upkeep of our cemetery a joy and not a burden? All ideas will be welcome.
---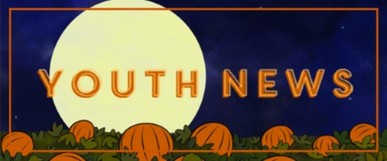 Due to the Mid-High Youth Retreat, there will be no regular Youth Program this Sunday night.
Sr. High Youth will go out to dinner at the Black Walnut at 6 p.m.
Regular Youth Dinner and Program begins on Sunday evenings with dinner at 5:15 in the downstairs youth hall, followed by programming, fun and worship until 7:20.
For more information, see the Youth Newsletter
HERE
, or contact Youth Director
Emily Thompson
.
---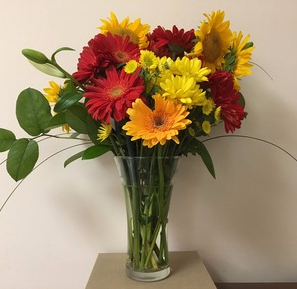 Floral Arranger Needed
In past years we have been blessed with several talented people who take turns arranging the flowers in the sanctuary each week and they are all VERY much appreciated!
Unfortunately one of them will be stepping down soon - after serving in this position for 8 years!! (Thank you!) We also have times when we need a back-up arranger to fill in when others need a Sunday or two off.
If you have the ability and an interest in helping with this ministry, please contact the church office. Arrangements don't have to be in any particular style - just something to glorify God in our worship services!
---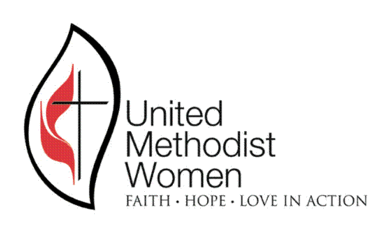 UMW Sunday -
Combined Service
Mark your calendars for Sunday, October 29th when the women of our church will lead the worship service at 10:30 a.m.
Our guest speaker will be Raven Hinson, speaking about her recent trip to Africa. Thank you Raven!
---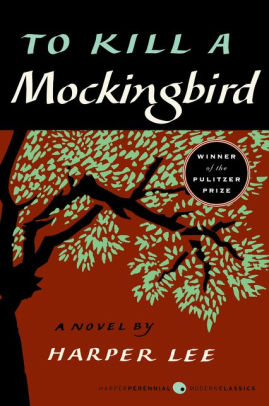 Women's Book Club
The next meeting of the Mt. Carmel
Women's Book Club will be on
Saturday, November 4th and we'll meet at the Park Springs Community in Stone Mountain with our friend Barbara Cooper!
We'll meet at the church to carpool at 10:00 a.m., then gather at Barbara's home for our Book Discussion at about 11:00.
Afterwards we'll join Barbara for lunch a the facility's dining room. Barbara will make our reservation, and since they have a "no cash" policy, she will pick up the tab, with each of us reimbursing her $12 by cash or check. Please RSVP by Friday morning, November 4.
This month's book is, To Kill a Mockingbird, by Harper Lee.
---
All Saints Sunday: November 5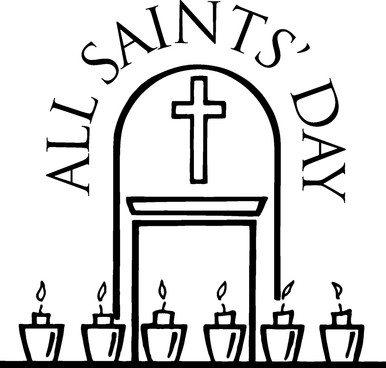 On All Saints Sunday during the worship service we will read the names and light a candle in memory of our loved ones who have died during the PAST TWELVE MONTHS.
Families of those remembered are invited to take the candle with them at the end of the service.
The names to be read MUST BE SUBMITTED TO THE CHURCH OFFICE. No name will be included in the service without being explicitly sponsored by someone in the congregation. In this way, we respect the privacy of those who wish it, while we celebrate the lives of those who have gone before us.
Please use the space provided on the back of the Connect Card in your Sunday bulletins to submit names, or get them to the church office (770-449-4498 or office@mtcarmel-umc.org) BY WEDNESDAY, NOVEMBER 1.
---
Missing Bowls!
During the recent BBQ, the men mixing the cole slaw, etc. noticed that several of the large silver mixing bowls are missing from the church kitchen.
If you have borrowed one or know where the missing ones could be, please return it, or let the church office know.
Thank you!
---
Church Concerns and Thanksgivings
Prayers
Pekka Ignatius – sister-in-law Anna & family – death of her mother Britta
Morgan Nichelson – troops in Africa – friend Sgt. Robert Jordan
Family of Louise Harmon who died on Oct. 5
Family of Wanda Jones who died last weekend
Samples' family friend Tracy – lost battle with cancer
The Hammond family
Victims of storms and of Las Vegas shooting
Cynthia Currence – daughters and granddaughter
Anglin's friend Sue T.
Cathy Bennett's brother Greg – fighting depression
Weathers – Karen Martin's healing after surgery
Ruby Easley & family – death of her cousin Helen / and other cousin Carole with polio – has lived 30 years past what doctors predicted
Thanksgivings
Karen Martin's surgery went well
For a successful BBQ / Sweet Shop
Max Proels 16th birthday – driver's license
Judy Bagwell - hearing "old time" hymns in church
---
Ways to Make a Donation Electronically
Thank you for your support of Mt. Carmel!
There are many ways to give: You may use a Debit Card, Credit Card, or PayPal, o
r you may make
an automatic electronic funds transfer on a
one-time or recurring basis.
Click
HERE
to give electronically.