In the Newsletter this Week:
Pastor Cyndi and Ed's Last Sunday: June 18
Reverend Michael & Karen's First Sunday: June 25
Condolences / Memorial Service for Bill Posey: June 17
Members of Susan Posey's Children's Choir to Sing
Family Promise Going Great!
North Ga. Annual Conference: This Week
Monday Night Study plans: June 19
Trip to Gwinnett Braves Game: July 20
MUST Ministry Lunch Packing: June 26 - 30
Kid's Corner
Youth News
Prayers / Thanksgivings
Ways to Make a Donation
---
Pastor Cyndi and Ed's
last Sunday with us: June 18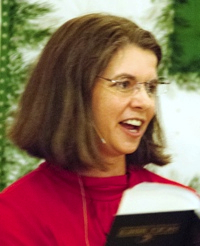 Plan to be here for the combined worship service at 10:30 am, and then stay for the lunch / reception afterwards.
We'll be sad to say good-bye to Pastor Cyndi & Ed, but we want to make sure they know how much we love them and will wish them well in their new appointment.
Thanks for everything you all have done for Mt. Carmel!
---
Reverend Michael and Karen Martin's first Sunday at Mt. Carmel: June 25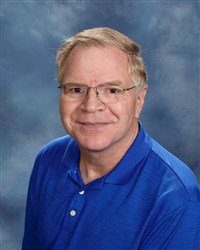 This will also be a combined 10:30 service, as well as Music Sunday, to welcome Reverend Michael and Karen.
Afterwards we'll have a cook-out style lunch and the traditional Golden Scoop ice cream contest!
(Remember to bring a tub of home-made ice cream to enter into the contest for the coveted Golden Scoop Award!)
Mark your calendars for this fun service and lunch when we will get to know Rev. Michael and Karen and make them feel at home.
---
Condolences / Memorial Service Plans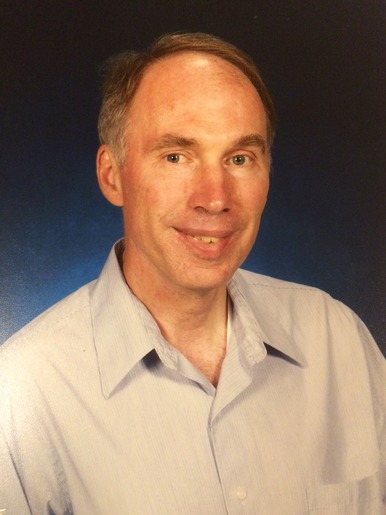 Our condolences go out to Susan Posey and her family on the death of Bill Posey on Friday, June 9, 2017.
A visitation will be held on Thursday night, June 15 from 6:30 until 8:30 p.m. in the Mt. Carmel Fellowship Hall.
A memorial service will be held at Mt. Carmel on Saturday, June 17 at 3:00 p.m., followed by a reception in the Fellowship Hall.
Bill's obituary can be seen on the Crowell Brothers Funeral Home website
HERE
.
Please keep Susan and their family in your prayers.
(Please see the note below concerning past Children's Choir members singing at this memorial service.)
---
Invitation to Sing in the choir at
Bill Posey's Memorial Service
Susan Posey would like to invite any "children" (now grown!) who were members of the Children's Choir when she led it years ago, to join the Mt. Carmel choir in singing at Bill's memorial service on Saturday.
If you would like to participate, please meet at the church on Saturday at 2:00 p.m. to go over the anthem planned.
---
Family Promise Week Going Great!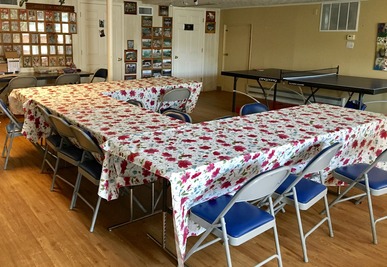 Thanks to ALL of the helpers and a great group of guests, we are having a fabulous week.
We love our guest families!!!


All three families are getting close to graduating from this program (max of 90 days). I am so impressed with how well these ladies and the children are handling a very difficult situation. Please pray that they all find affordable housing soon. Angela also is in need of a vehicle. If you know of anyone looking to donate a vehicle, please have them contact Family Promise of Gwinnett.
This week I want to recognize the setup crew led by Carlyle Reynolds. With help from Ed's documentation and pointers from Lorrie Ignatius, Carlyle did a fantastic job keeping everyone on task and completing setup in what had to be record time. It helped that we only had 9 guest beds to set up for the families (plus 3 for the overnight hosts).
Several people signed up ahead a time and several just stayed after church and asked how they could help. Bill Downey, Laraine Downey, Marianne Thompson, Julie Samples, Dylan Jones, Trevor Jones, Bob Jones, Anne Bailey, Ann Joyner, Charles Joyner, Gayle Morris, Carol Jamieson, Liz Bigler, Lesley Raymer, Sam Tapley, Jacque Tapley, Wynne Buran and anyone else that was there! Thanks to you all for unloading the bed trucks, spraying down beds, cleaning up "stuff" lying around, stocking bathroom supplies, setting up the Youth Hall for eating and recreation, putting up signs for volunteers and guests to know what to do and where to find things, making all the beds and setting up lamps, clocks and putting out towel sets.
If you want to get involved, we'll need help this coming Sunday morning. The early shift (starting at 7am) will need to help get bedding and towels ready for Laundry Angels to pick up after church. We will also be loading the beds back on the truck (at 7am) so they can go to St. John Neuman (the next Host church). We won't have to put everything back in the pre-school rooms since we are hosting again in August before preschool starts up again, but the Double Classroom and Children's Sunday School room need to be returned to normal. Come join in the fun or stop by after church and pick up a bag or two of laundry.
Thank you! Please contact Julie Jones with any questions.
---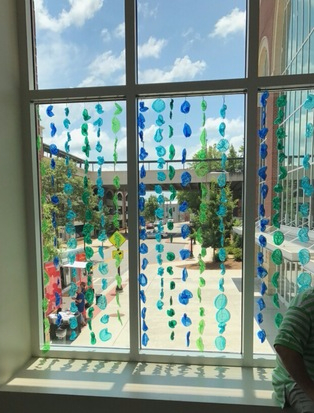 North Georgia Annual Conference:
This week in
Athens, Georgia
Pastor Cyndi, as well as other United Methodist pastors and lay delegates are in Athens, GA this week at the North Georgia Annual
Conference of the United Methodist Church.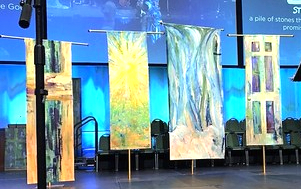 Annual Conference involves worship, fellowship and decision making that effects Mt. Carmel, our district and our conference.
Please keep all of the Annual Conference participants in your prayers for a good and productive week!
~~~~~~~~~~~~~~~~~~~~~~~~~
Note the beads that hung in our sanctuary a few weeks ago, and the banners painted by our own Tara Campbell!
We're proud to say that Pastor Cyndi, helped by her Annual Conference Visuals Team, had a lot to do with all of the visuals at Annual Conference this year! Click
HERE
for an article from the Conference.
Thanks Pastor Cyndi, for making us look so good!
---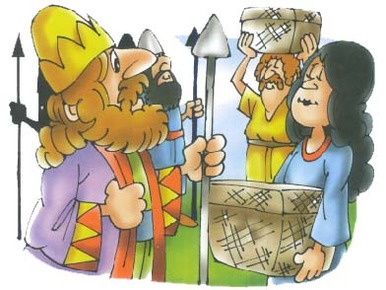 Monday Night Study Plans: June 19
The Monday Night Bible Study will be reading and discussing
1st Samuel 25 thru 2nd Samuel beginning this coming Monday night, June 19th, at 7:00 pm in the Hope House.
We were inspired by Lori Anderson's telling of the story of David and Abigail on Sunday!
Please join us any time you like! We just love company!
---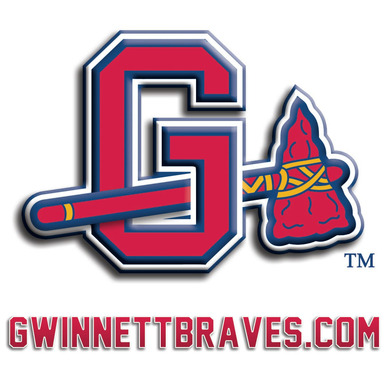 Trip Planned to Gwinnett Braves Game:
July 20
The United Methodist Men are sponsoring an outing to see the Gwinnett Braves on Thursday evening, July 20. The Braves will play the Indianapolis Indians at 7:05 pm.
This outing is open to all church members, families, couples, etc. A 40 person upper deck area has been reserved along the 3rd base line.
UMM is sponsoring the first 20 persons who sign up. After that, tickets will be $25 per person. This event does NOT include your meal, only the entrance ticket.
There is a signup sheet in the back of the sanctuary. It will be first come, first served. Plan to car pool if possible. There is a $5 per car parking fee at Cool Ray Field.
---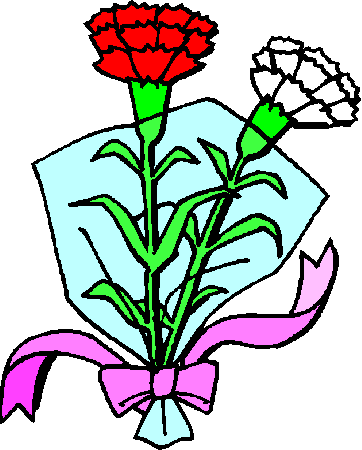 Father's Day Carnations
On Father's Day, June 18th, carnations will be placed on the altar in honor or in memory of our fathers, and those who have been like fathers to us.
If you would like to purchase a carnation, please contact the church office by NOON on Thursday, June 15th.
Cost: $12.00 ~ This includes a vase, carnation with greenery and baby's breath (white carnation in memory of ~ red carnation in honor of.)
Make your check payable to Mt. Carmel UMC marked "Carnation".
All proceeds will go toward the Youth Summer Mission Trip to Blackfeet Nation, Montana. Thank you!
---
Kid's Corner: VBS Review
THANK YOU to everyone who helped to make Vacation Bible School a great success this year!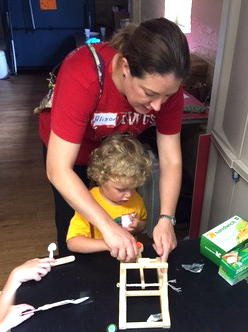 Notes like these from a parent not associated with Mt. Carmel are part of the results of your efforts!
Dear Mt. Carmel VBS,
Thank you for showering my child
with love and Bible knowledge. She comes home so excited about Jesus and can't wait to go back. Thank you for all your time and efforts! We really appreciate it!
Sincerely,
~~~~~~~~~~~~~~
Cheers,
Leslie and Alison
---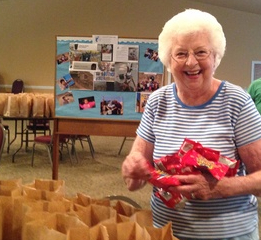 Must Ministries
Summer Lunch Program
June 26-30
Mt. Carmel will once again participate in the MUST Summer Lunch Program, and we are asking for donations from the congregation to make this ministry as successful as it has been the past few years.
We will need:
* juice boxes (Kool-Aid Jammers, Hi-C, Capri Sun)
* sweet and salty snacks - individually packaged -
(cookies, granola bars, gummi treats, chips, Cheetos)
* individually wrapped cheese singles -
(1 lb. pkgs. or boxes of 72 slices)
* 1 lb. or larger packages of ham and turkey -
(no deli-style slices please, as these are thin and harder to work with and we need to work quickly to get the lunches to the church that delivers them to the local children.)
We also need people to stay after the luncheon on July 25th to help get things ready for Monday morning, as well as volunteers to prepare sandwiches and put 200 lunch bags together each morning, Monday through Friday.
We will meet in the kitchen at 9:00 a.m. and are usually finished working by 10:30.
There are sign-up sheets in the foyer and a list on the back of the Connect Card in your Sunday bulletin, so if you can make a donation or work one or more days, it will be greatly appreciated.
---
Youth News
The Youth will leave on the Mission Trip to Blackfeet Nation, Montana on Saturday! Please keep them in your prayers, as well as prayers for those they will serve.
There will be no Youth meeting this Sunday, June 18th.
Regular Sunday youth meetings begin with dinner at 5:15 in the downstairs youth hall, followed by programming, fun and worship until 7:20.
For more information, see the Youth Newsletter
HERE
, or contact Youth Director
Emily Thompson
.
---
Prayers and Concerns
Please join with others in our church family in praying our concerns and thanksgivings this week:
Prayers and Concerns
Susan Posey & family on Bill's death - June 9, 2017
Andy Loftis: hospitalized with pulmonary issues
Lane Shutt
Youth Mission Trip to Montana: June 17 - 25
Dawn Seigler: in rehab from broken leg
Dawn's roommate Gwen and Gwen's daughter: cancer
Dawn's friend Delphine
Family Promise guests and volunteers
Melanie Bagwell's co-worker's niece Raven: 4 yr. old with leukemia / possible pneumonia
Judy Bagwell: issues with knee surgery recovery
Judy Bagwell's sister Alice: radiation for breast cancer
Karen Martin: undergoing cancer treatment
Jeanne Manget's sister Lynn: cancer
Upcoming MUST lunch packing program
Thanksgivings
A great week of Vacation Bible School
Family Promise going well this week
---
Ways to Make a Donation Electronically
Thank you for your support of Mt. Carmel!
There are many ways to give: You may use a Debit Card, Credit Card, or PayPal, o
r you may make
an automatic electronic funds transfer on a
one-time or recurring basis.
Click
HERE
to give electronically.
Every week:
Prayers
Worship this week
Birthdays and Anniversaries
Save the Date
Counseling Center
Norcross Cooperative
---
Sunday's Lessons
Philippians 4:4-9
Acts 9:23-31
---
Birthdays this week:
Chris Ragon
Lois Salter
James Lalor
Andrew Smith
Lily Ayer
Zachary Bond
Anniversaries
this week:
Charles & Ann Joyner
Marcus & Janis Hoge
Jesse & Allison Piepmeier
Gunther & Shelia Trentini
---
Save the Date
JUNE 14 - 7:00 PM
CHOIR ROOM
9:30 MUSICIANS PRACTICE JUNE 14 - 8:30 PM
SANCTUARY
HOST FAMILY PROMISE GUESTS
JUNE 11 - 18
DOWNSTAIRS
NORTH GEORGIA ANNUAL CONFERENCE
JUNE 13 - 15
ATHENS, GEORGIA
POSEY VISITATION
JUNE 15 - 6:30 - 8:30 PM
FELLOWSHIP HALL
MEN'S MINISTRY MTG.
JUNE 15 - 7:00 PM
HOPE HOUSE
POSEY MEMORIAL SERVICE
JUNE 17 - 3:00 PM
SANCTUARY / FELLOWSHIP HALL
YOUTH MISSION TRIP -
BLACKFEET NATION, MONTANA
JUNE 17 - 25
PASTOR CYNDI AND ED'S LAST SUNDAY - COMBINED SERVICE - JUNE 18
WORSHIP - 10:30 AM
LUNCH - 11:30 AM
REVEREND MICHAEL AND KAREN MARTIN'S FIRST SUNDAY - COMBINED MUSIC SUNDAY SERVICE - JUNE 25
WORSHIP - 10:30 AM
COOK-OUT LUNCH - GOLDEN SCOOP CONTEST
JUNE 25 - 11:30 AM
MUST LUNCH PREP
JUNE 26 - 30
9:00 AM - FELLOWSHIP HALL
PRESCHOOL SUMMER CAMP - FAIRY TALES
JUNE 26 - 29
YOUTH MOVIE TUESDAY
JUNE 27 - CARS 3
STEWARDSHIP PLANNING MEETING
JULY 8 - 2:00 PM
CURRENCE HOME
YOUTH SUNDAY
JULY 9 - 10:30 AM
LUNCH BY CHILDREN'S MINISTRY - 11:30 AM
YOUTH RAFTING / CAMPING
JULY 15-16
TRIP TO GWINNETT BRAVES
JULY 20 - 7:05 PM
COOL RAY STADIUM
YOUTH TO STONE MOUNTAIN
JULY 29
---
Norcross
Cooperative
Ministry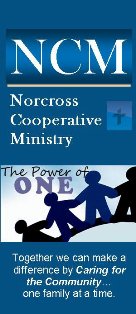 As one of the founding churches of NCM, we encourage your support assisting those in need in our area.
Donations of non-perishable food may be left in the NCM tub in the church foyer, and checks made to the church and marked for NCM may be dropped into the offering plate or by the church office.
---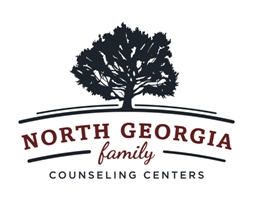 Family Wellness
through Counseling,
Education and Research
Mt. Carmel proudly supports the North Georgia Family Counseling Center.
5100 S. Old Peachtree Rd.
---
Share your story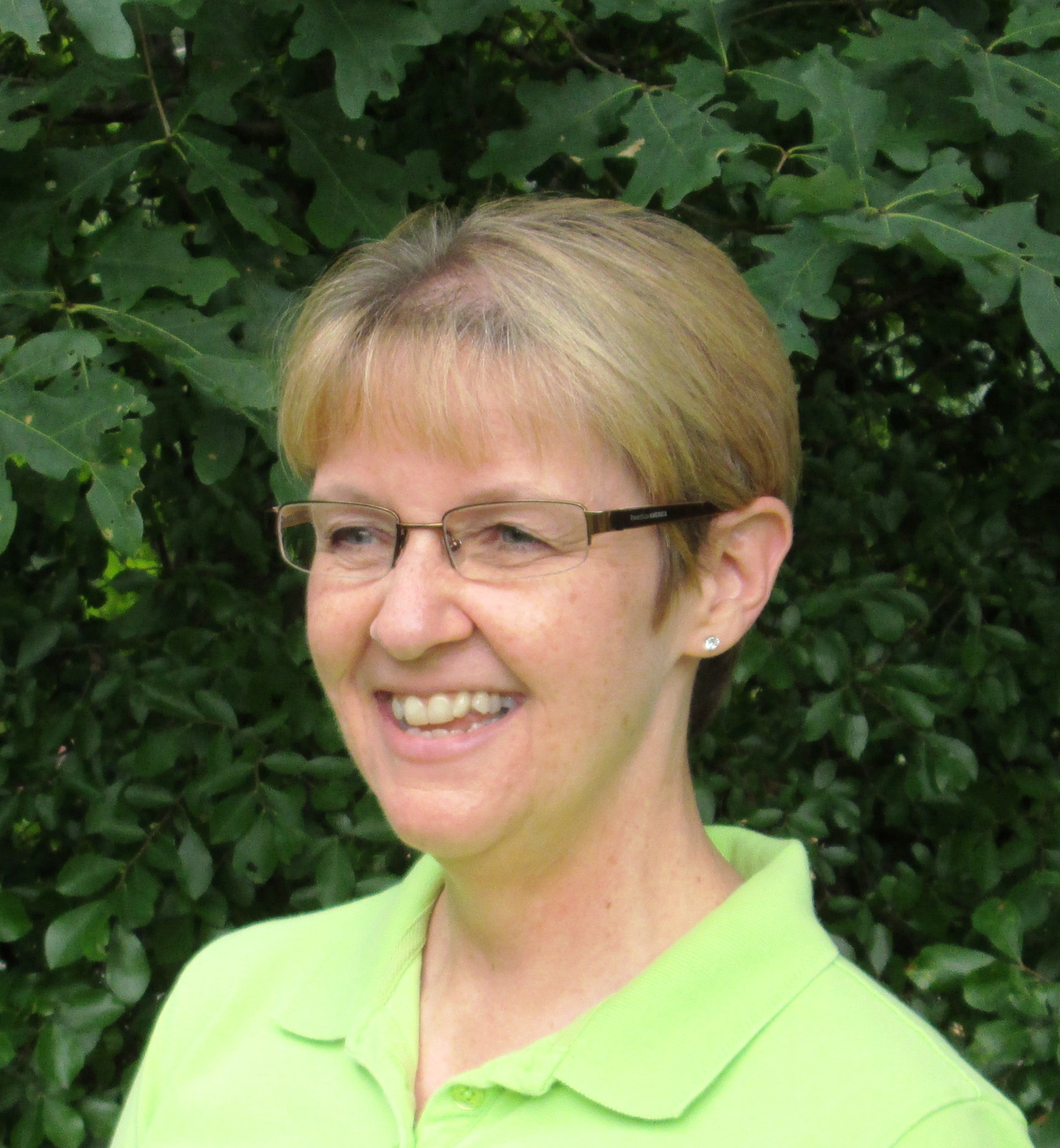 Do you have an article to include in next week's bulletin or newsletter?
Email these to
Suzanne Foster
or call the church office.