In the Newsletter this Week:
Pastor Appreciation Sunday: October 14
Pot Luck Lunch: October 14
Charge Conference: October 14
BBQ & Sweet Shop - Thank You!
NCM Food Drive Month: October
Children's Choir
Youth News
Kid's Corner: Trunks Needed for Fall Festival!
Women's Fall Retreat: October 19 - 21
Fall Festival: October 28
Prayers / Thanksgivings
Ways to Make a Donation
---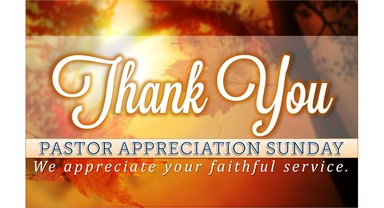 Pastor Appreciation Sunday:
In 1992, October was designated as Pastor Appreciation Month, celebrating the contributions of priests, pastors, reverends and ministers in the U.S. A few years later, Pastor Appreciation Day was selected to be celebrated annually on the second Sunday in October. This year on October 14th our church will for the first time officially recognize Pastor Appreciation Sunday with a combined 10:30 service and a potluck lunch immediately following the service. Please plan to attend and bring one or two of your favorite dishes to share!
As Rev. Michael has now been at Mt. Carmel for over a year, this is the perfect time to celebrate as a congregation and show our appreciation to him as our Pastor. We will have a box or basket where you may deposit anything you wish to share; which may include hand-written notes, cards, or a small gift item. (Pastor Appreciation Cards can be found at card shops in the special month/holiday section.) You may also wish to honor him by preparing a favorite food item to share. More importantly, feel free to show your gratitude with a greeting and pat-on-the-back as a gesture of Christian love and encouragement.
We look forward to seeing everyone at church on the 14th and immediately afterward in the Fellowship Hall for lunch.
Blessings,
The Staff Parish Relations Committee
---
Pot Luck Lunch!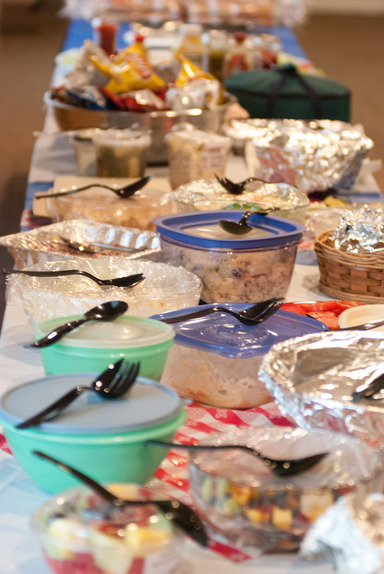 Don't forget that after the 10:30 worship service on Sunday, we'll have a Pot Luck Lunch in the Fellowship Hall.
Please bring a dish or two to share and enjoy lunch together, as we take this time to let Rev. Michael know how happy we are to have him at Mt. Carmel!
---
Annual Charge Conference
October 14 - 3:30 p.m.
This year, the Atlanta-Roswell District has combined several churches at each conference time. Mt. Carmel will meet, along with three other churches, at Simpsonwood UMC at 3:30 on Sunday afternoon.
Please plan to attend and represent Mt. Carmel, hear a review of our year, and also meet members of the other churches and hear how they are doing.
---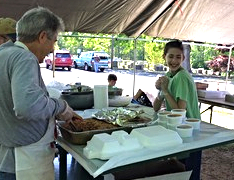 Fall BBQ and Sweet Shop -
The Fall BBQ and Sweet Shop were very successful,
but we couldn't have done it without all of your help!
Thanks for working, providing baked goods, or
bringing your friends and family to eat!
---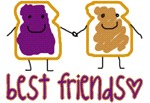 Norcross Cooperative Ministry Needs Our Help in October!
October is one of Mt. Carmel's two food drive months for the Norcross Cooperative Ministry. This time it's all about peanut butter and jelly.
Please bring your donations (in plastic jars or bottles, please) to the NCM display or tub in the church foyer.
Monetary donations are always welcomed too - just make your check out to Mt. Carmel and mark it for NCM. Thank you for helping those in need in our community.
---
Children's Choir to Begin Soon!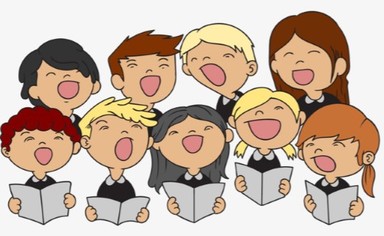 Exciting news - a new joyful noise will soon be heard at Mt. Carmel! Children ages three and older are invited to join us for A Joyful Noise, a music and arts time.
Our first meeting will take place on Sunday, October 14 at the 10:30 am service (when the children are dismissed after "children's time"). We will gather in the Double Classroom to learn about sharing our musical gifts with others, make crafts, and even meet an occasional surprise guest!
Our first worship service appearance will be during the 9:30 am and 11:00 am worship services on Sunday, November 18.
If you have questions about A Joyful Noise, please contact Marianne at (770) 263-7125. We look forward to singing with you!
Marianne Thompson, Phil Griffin and Lori Anderson
---
Youth News

The Youth trip to the Corn Maze was postponed from last Sunday, so THIS Sunday, October 14th, the Youth will begin with dinner at 5:15 p.m. in the Youth Hall, and then go to the Buford Corn Maze.
For more information on the Corn Maze and other Youth events, see the Youth Newsletter
HERE
, or contact Youth Director,
Emily Thompson
.
---
Kid's Corner:
It's Time Again for "Trunk-or-Treating!"
October 28: 4:00 - 6:00 p.m.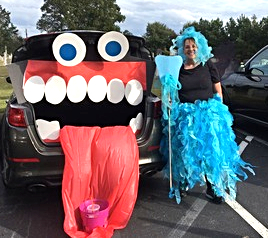 The Fall Festival is scheduled for Sunday afternoon, October 28th from 4:00 - 6:00 p.m. and once again, we'll need lots of "Trunks" decorated for Trunk-or-Treating!
If you can decorate your trunk (or truck!) for the Festival, please let Leslie know by checking the box on the back of the Connect Card in your Sunday bulletin. The more, the merrier!
See you Sunday,
Children's Director
---
Women's Fall Retreat: October 19 - 21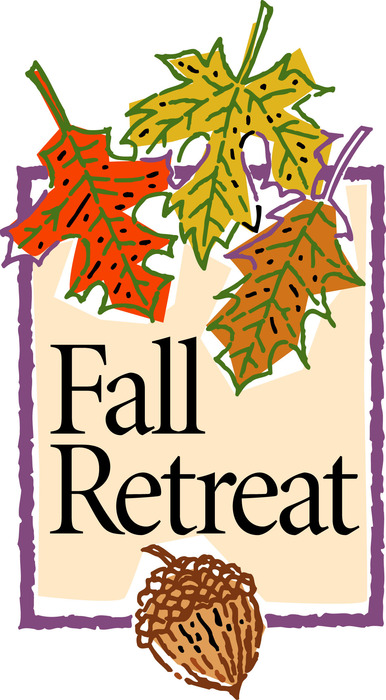 Mark your calendar for our annual fall women's retreat! As always, it will be a weekend of programming, rest, food, fun and fellowship!
DATES: Friday, Oct.19 - Sunday, Oct. 21
COST: $40.00 per person (make checks payable to Mt. Carmel UMW; please give payment to Cheryl Martin or drop by the church office.)
PLACE: Lane Shutt's House at Lake Harding, Alabama
TIMES: Dinner Friday night (appx. 7:00 pm) through morning session on Sunday (approx. 11:00 am)
RSVP to the church office by Friday, October 12th to reserve a spot! 770-449-4498
---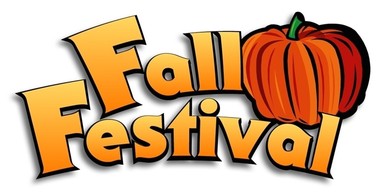 Family Fall Festival & Trunk-or-Treating!
October 28, 2017 4:00 until 6:00 p.m.
This year's Fall Festival will include Face Painting, Games, a Hayride and a Bounce House, as well as a Costume Parade!
We'll also serve a dinner of hot dogs, hamburgers, (or veggie burgers), chips and baked beans. And of course there will be Trunk-or-Treating too! Prizes will be awarded for the best "trunk."
So put on your costume, bring your friends,
and come join the fun! Everyone is Welcome!
---
Prayer Concerns
Andy Loftis: in rehab center
Julie Jones & family: death of Julie's father
Family of Marie Peek who passed away last week
Kepley family: Bart is away for 2 mos. in military
Hayne Thompson's father: recovering from unexpected heart surgery
Jacque Tapley's mother: taking first trip since Jacque's father passed away
Leslie Raymer's cousin: a difficult pregnancy
Dan Bailey's friend / co-teacher: lost his wife suddenly – they have 2 teenaged sons
Bobby Walden: knee replacement on Monday
Dawn Seigler's friends with cancer
Cathie Bennett's cousin Tammy: battling cancer
Weathers: Cheryl A. and her family as she experiences the end of her life
Thanksgivings
Jacque Tapley's co-worker's son Curtis: in a terrible accident, but only got bruises
For Emily Thompson's healthy pregnancy
Everyone who helped at, or bought BBQ and goodies from the UMM and Sweet Shop!
---
Ways to Make a Donation Electronically
Thank you for your support of Mt. Carmel!
There are many ways to give: You may use a Debit Card, Credit Card, or PayPal, o
r you may make
an automatic electronic funds transfer on a
one-time or recurring basis.
Click
HERE
to give electronically.