In the Newsletter this Week:
From the SPR Committee

Covered Dish Lunch: May 22 - 11:30 AM

Kid's Corner: VBS June 6 - 10

Safe Sanctuary Training

Calling All Graduates!

Memorial Day Flowers & Flags: May 29

Annual Conference Offering

Men's Group to Dave & Busters: May 26

Women's Book Club: June 3

Catacombs Coffeehouse: June 3

Thanks & Update from Hinsons

Prayers / Thanksgivings

Ways to Make a Donation
---
News from the Mt. Carmel Staff Parish Relations Committee
The Mt. Carmel SPR Committee is pleased to announce that Dr. Cyndi McDonald ("Pastor Cyndi") will be returning to Mt. Carmel for the sixth year as pastor of our church.
We honor her for all that she has done and continues to do at and for Mt. Carmel UMC. We appreciate Pastor Cyndi's years of service and her continued devotion and love of the Lord she shares with us all.
Mt. Carmel looks forward to another year under her spiritual leadership as we connect, grow and serve.
Also, our current Youth Minister, Raven Hinson, has elected to resign her position this summer after the Youth Mission Trip in July. Mt. Carmel is pleased to announce that Emily Thompson has accepted the position of Youth Minister effective August 1st.
We wish Raven much success in her future endeavors and are pleased and blessed to have Emily on board.
Vicki Walden,
SPR Chair
(Note: Pastor Cyndi is away through Friday of this week attending the Festival of Homiletics, but she's looking forward to the baptisms and worship service led by the 2016 Confirmation Class on Sunday!)
---
Covered Dish Lunch: May 22 - 11:30 AM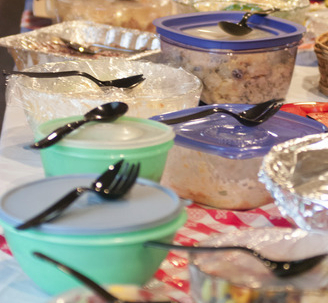 Following the Confirmation Sunday worship service on May 22, we will have a COVERED DISH LUNCH in the Fellowship Hall at 11:30.
Mark your calendars for this special Sunday and bring a dish or two to share for lunch!
---
Children's Corner
VBS is Just Around the Corner!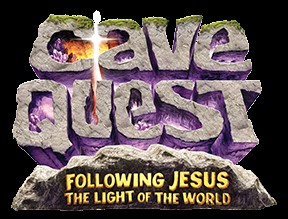 If you have not yet done so, please register as soon as possible for our Cave Quest VBS, which will take place June 6-10th from 9:30 am to 12:30 pm!!
We will have a great time exploring how Jesus is the light of the world!!
Click
HERE
to register!
We still need additional youth volunteers to lead our Crews through the day, adults and youth to help with the daily rotations, and adults to help us with check in and check out each day.
Please email if you can help out with set up, during VBS, the entire week or a few times during the week, or in any other way. We are especially in need of a couple of adults to lead our crafts for the week in the Imagination Station.
Summer Sunday School
(May 29th through August 7th)
The last week of our spring Sunday School term is May 22nd, when we will have an end of school year celebration.
This summer, our Sunday school theme will be 'A Summer of Service.' We will be making bird feeders for the kid's parents and the older members of our congregation, and continuing making knotted fleece blankets for Children's Healthcare of Atlanta.
Stay tuned for more information…
---
Safe Sanctuary Training
Calling all VBS Volunteers (and Sunday School Teachers and Nursery Care Volunteers)...to Safe Sanctuary Training!!
There is a Safe Sanctuary training time coming up, prior to our 2016 Cave Quest VBS for VBS volunteers and those Sunday School Teachers and Nursery Care Workers who need to renew (if two years have gone by).
This session is scheduled for 4 pm on Sunday May 22nd in the Double Classroom.
As in the past, youth volunteers are required to renew their training every year. Please RSVP to
mtcarmel.vbs@gmail.com
if you plan to attend this session.
Cheers,
Leslie Raymer
Children's Director
---

On Sunday, May 29th, graduates will be recognized at both the 9:30 and 11:00 worship services.
If you are a graduate or know of one who should be included, (High School, College or Higher Education) please contact the
church office
to add them to the list.
---
Memorial Day Flowers and Flags: May 29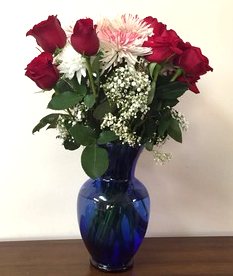 On Sunday, May 29, we will have an altar arrangement in memory of those who served our country and who have died.
Their names will be listed in the bulletin, so please turn in names to be included to the church office.
(Note that veterans who are still living will be honored on Veteran's Day Sunday, November 13th.)
Also in celebration of Memorial Day (Remembrance Day), the children of the church will place American flags on the graves of veterans in our cemetery. These will be removed on Music Sunday, June 26.
If you know of graves that should be marked with a flag, please notify the church office also.
Thank you!
---
Annual Conference Special Offering: Action Ministries
On any given night, there are hundreds of families with children living in extended stay hotels in north Georgia. There are thousands more who are one paycheck, health crisis or car repair bill away from homelessness. In Georgia, we have the second highest rate of homeless veterans in the U.S., and we are in the top 10 for overall poverty rates in the nation. About 1 million of our kids are considered food-insecure.
With the help of the North Georgia Annual Conference special offering, Action Ministries can Raise the Roof over the heads of families in need, providing them with the foundational pillars of hunger relief, housing and educational opportunities.
You are encouraged to give generously to the Annual Conference offering. Place a check in your church offering plate made out to the church with "AC Offering" in the memo line. Pastor Cyndi will then present one check from Mt. Carmel during the Service of Remembrance at Annual Conference on Wednesday, June 8.
---
Mt. Carmel Men's Group Presents:
A Post BBQ Celebration Dinner
All men of the church are invited to dinner at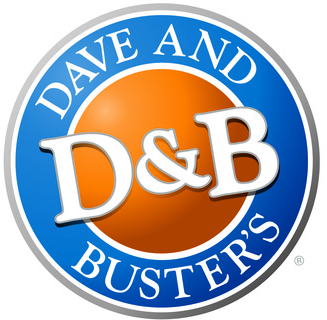 Dave & Buster's Gwinnett *
on Thursday, May 26 at 6:30 p.m.
Menu Choices
Parmesan Garlic Chicken Caesar Salad
Buster's Cheeseburger
Grilled Chicken & Artichoke Penne Pasta
Cabo Chicken
The Philly Cheesesteak
Classic Chicken Tenders
(Drinks not included)
** Dinner includes $10 for use in the arcade. **
Please RSVP by Monday, May 23 to
* Dave & Buster's is located at 4000 Venture Drive,
Duluth, GA 30096 770-497-1152 (across from Costco)
---
Mt. Carmel Women's Book Club

The next meeting of the Women's Book Club will be on Friday, June 3rd at 7:00 p.m. AT SUSAN POSEY'S HOME.
Light refreshments will be served as the group discusses this month's book, The Rosie Project by Graeme Simsion.
---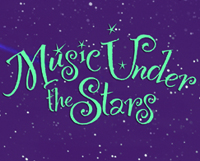 Catacombs Coffeehouse: June 3
On Friday, June 3rd the Coffeehouse welcomes "Burning Sensations" to play OUTSIDE in the back parking lot!
Weather permitting, we will set up the tables and chairs outside and enjoy some music, coffee and yummy homemade baked goods "under the stars."
Seating begins at 6:30 PM and the music will go from 7:00 to approximately 9:30. Please mark your calendars and join us for a fun evening with The Burning Sensations!
The Burning Sensations
If you want to enjoy some classic rock, but would like to hear songs that you don't hear most bands playing, then The Burning Sensations are for you.
A collection of musicians from five other bands, The Burning Sensations (a name chosen by their fans, by the way) started as a quirky, under-the-radar act performing from time to time in the Atlanta area. Word started to spread, and soon their performances (punctuated by odd stories and some audience participation) were filled to capacity. They realized that the audience had the most fun when the musicians were allowed to have fun, too.
Rumors that they perform as part of some court-ordered community service are only partially true. Bob, Jim, John, Michael, and Pete don't play together that often (they're pretty busy with their "regular" bands), but when they do, it's something to see.
---
Thanks and Update from the Hinsons
Kevin came home yesterday afternoon. He's doing well and continuing to improve. Still in some pain, but he's doing well.
The lab results from Kelly's surgery were good. She is scheduled to see a couple more doctors next week to discuss next steps on radiation.
We appreciate all the thoughts and prayers.
The Hinson Family
---
Prayers and Concerns
Please join with others in our church family in praying our concerns and thanksgivings this week:
Prayers
For the General Conference of the Methodist Church meeting this week
Sarita Stark's mother Lydia: coming home from rehab, but must have someone with her at all times. Prayers for Lydia and her family
For Katrina Stone's Compassion International child who will turn 16 on Monday in Philippines
Samples: for peace and a cure for cancer
Craig German's cousin's husband: bladder cancer, and for his nephew's wife: breast cancer
Alston & Jo Minor: will be in fund-raising walk for cystic fibrosis: for those in walk and those with the disease
Kevin Hinson: recovery from heart surgery
Kelly Hinson: radiation treatment for breast cancer
Thanksgivings
Dick Easley: Carl Garner is feeling better / attended car show on Saturday / Joan won grand prize, but Carl's chair broke down!
Hinsons: thankful that Pastor Cyndi will return for another year, and for new Youth Director, Emily Thompson
To have the Reynolds family back in church this week
---
Ways to Make a Donation Electronically
Thank you for your support of Mt. Carmel!
There are many ways to give: You may use a Debit Card, Credit Card, or PayPal, o
r you may make
an automatic electronic funds transfer on a
one-time or recurring basis.
Click
HERE
to give electronically.
Every week:
Prayers
Worship this week
Birthdays and Anniversaries
Save the Date
Counseling Center
Norcross Cooperative
---
Sunday's Lesson
1 Corinthians 12:4-13
---
Birthdays this week:
Alexander Bailey
Jessalyn Salter Meeks
Morgan Easley Nichelson
Alice Westbrooks
Anniversaries this week:
Mark & Diane Bond
Jay & Morgan Nichelson
Gene & Linda Anglin
---
Save the Date
NO 9:30 MUSICIANS PRACTICE
3:30 PM - FELLOWSHIP HALL
PRESCHOOL END-OF-YEAR BLAST
SANCTUARY / FELLOWSHIP HALL
VBS / SAFE SANCTUARY TRAINING
GWINNETT COUNTY LAST DAY OF SCHOOL!
MEN'S GROUP CELEBRATION DINNER
DAVE & BUSTER'S - GWINNETT
YOUTH MISSION TRIP TO MCDOWELL COUNTY, WV
---
Norcross
Cooperative
Ministry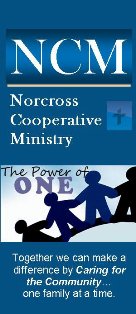 As one of the founding churches of NCM, we encourage your support assisting those in need in our area.
Donations of non-perishable food may be left in the NCM tub in the church foyer, and checks made to the church and marked for NCM may be dropped into the offering plate or by the church office.
---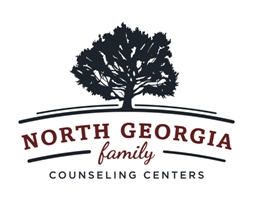 Family Wellness
through Counseling,
---
Share your story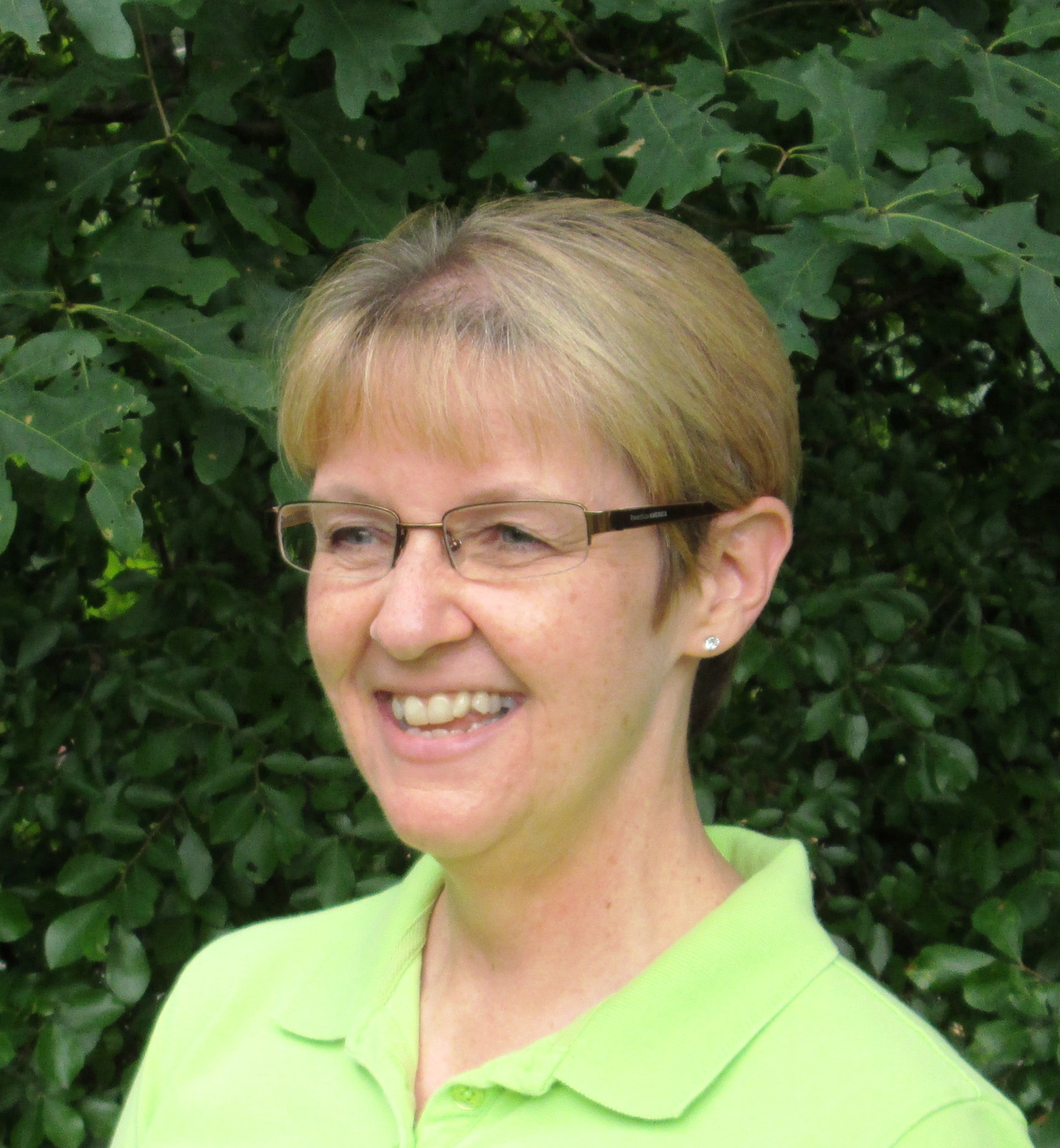 Do you have an article to include in next week's bulletin or newsletter?
Email these to
Suzanne Foster
or call the church office.