In the Newsletter this Week:
UMW Day at the Lake - RSVP's Needed!
Lunch Bunch: August 26 - 'Cue BBQ
Monday Night Study to begin Gospel of Mark
Flamingos Heading This Way!
NCM Needs
Youth News
Kids Corner
Night Circle Book Review: August 27
Women's Book Club: September 7
New Address
Prayers / Thanksgivings
Ways to Make a Donation
---
UMW Day at the Lake:
Saturday, September 8, 2018 -
RSVP's Needed by August 31!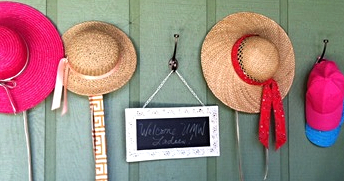 All women of the church are invited to enjoy a day of fun at the lake house of Margaret Crawford in Anderson, SC.
We'll leave the church at 9:00 a.m., arrive at about 10:30, and then have fun eating and socializing. (Returning around dinner time.) Margaret has mentioned a boat ride for all who want to go, or others may decide to relax in the shade or float around in the lake for a while! (remember to bring a swim suit, towel and sunscreen!)
Lunch will be furnished, but it is VERY IMPORTANT that we give Margaret an accurate head count by AUGUST 31 so that she can plan accordingly.
If you'd like to join the fun, just check the box on the back of the Connect Card in your Sunday bulletin, or contact the
church office
(or 770-449-4498).
And THANK YOU to Margaret for graciously hosting the group again this year!
---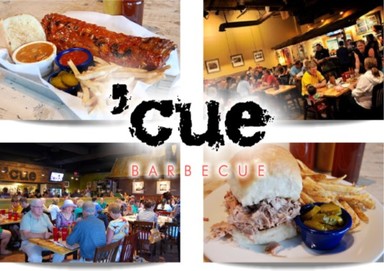 Lunch Bunch:
August 26
Do you have lunch plans on Sunday? If not, the Lunch Bunch invites you to join them at 'Cue BBQ at about 12:15.
(5260 Peachtree Industrial Blvd, Peachtree Corners, GA)
See Wynne Buran with any questions.
---
Monday Night Study Update
Everyone is invited to join the Monday Night Study Group as they begin studying the Gospel of Mark on August 27th.
They meet each Monday night at 7:00 p.m. in the Hope House. See
Steve Pearson
for more information.
---
---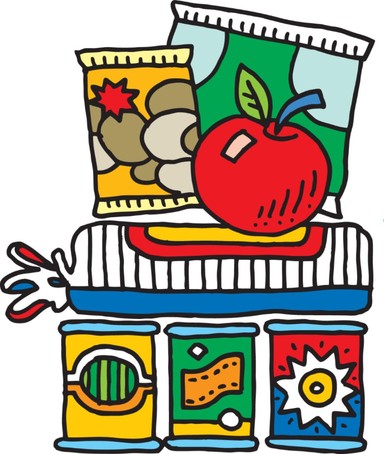 Norcross Cooperative Needs
As you know, the Mt. Carmel congregation supports NCM with donations of food, baby items, and monetary donations to help those in need in our community.
At this time, NCM is in need of the following:
Rice - 1 lb bags or boxes
Potatoes - boxed or canned
Canned Meat - no tuna please
Jelly - in plastic jars
Boxed Cereal
Meals-In-A-Can
Monetary donations may be made out to Mt. Carmel, marked for NCM, and dropped into the offering plate or delivered to the church office.
Thank you for helping out our neighbors in need!
---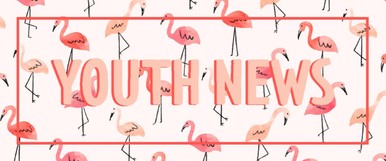 The Mt. Carmel Youth will meet at 5:15 for dinner and program as usual this Sunday. And get ready for those Pink Flamingos!
For more information, see the Youth Newsletter
HERE
, or contact Youth Director,
Emily Thompson
.
---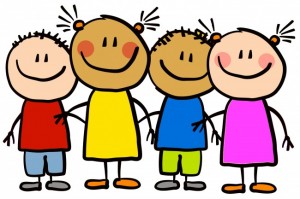 On Sunday, August 26, we will begin our fall Sunday School program during the 9:30 service. We hope you'll be there!
We are so happy to have some new babies and children coming to Mt. Carmel! With these new additions, we could use a few more volunteers to help in the Children's Department.
Please email me or put a note on the Connect Card in your Sunday bulletin if you would like to volunteer in our nursery or with our Sunday School program. We can also use help this fall/winter with Fall Festival and our Christmas Pageant.
Leslie Raymer
Director of Children's Ministry
---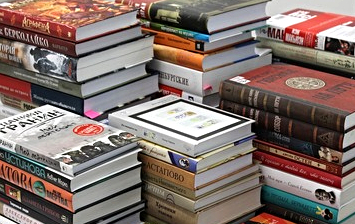 UMW Night Circle Book Review
All women are invited to join the Night Circle group at their next meeting on Monday, August 27 at 7:00 p.m. We'll meet in the Fellowship Hall, enjoy dessert together, then review our favorite books! A short business meeting will follow.
---
Mt. Carmel Women's Book Club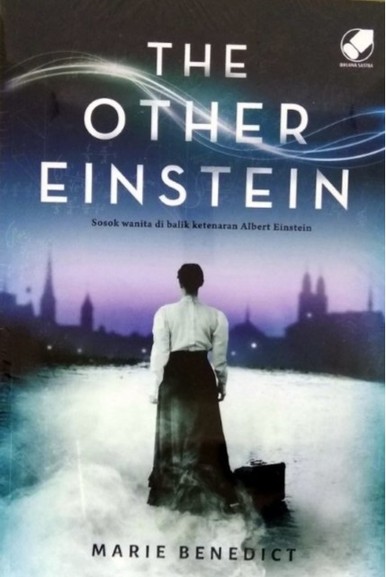 The next meeting of the Book Club will be on Friday, September 7 at 7:00 p.m. in the Hope House.
The book for September is, The Other Einstein, by Marie Benedict.
All women are invited to attend for refreshments and discussion - even if you haven't read the book! See
Chris Bolton
or
Vicki Walden
for more information.
---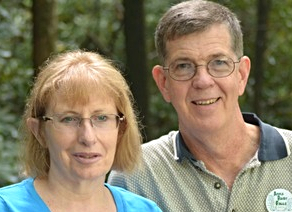 New Address
We are sad to report that Steve & Donna Riviere will soon be moving from our area. We wish them well and hope they will visit, at least at BBQ time!
Please note their new P.O. Box in your directory:
P.O. Box 343, Franklin, GA 30217-9998
---
Church Concerns from Last Week
Linda Anglin: Gene's cousin Joyce – cancer
Cathie & Danny Bennett: Tammy – stage 4 cancer / David & family – family problems
Craig German: Walt – bladder cancer / Tom – brain tumor
David & Cindy Jones: son-in-law's 80 year old father just home from hospital
Dawn Seigler: troops in harm's way
Richard & Tammy Smith: friend Donna – chemo for stage 4 cancer
Weathers: Harold – healing from foot infection (diabetic)
Ignatius: Donald S. – back surgery on Tuesday
Christy Richmond's father - hospitalized after a fall - lacerated kidney plus a number of other issues including fluid on his heart
Steve & Donna Riviere: moving week - to property near Newnan, Ga.
Church Thanksgivings from Last Week
A great Homecoming / Heritage worship service - wonderful music & message, and wonderful lunch!
---
Ways to Make a Donation Electronically
Thank you for your support of Mt. Carmel!
There are many ways to give: You may use a Debit Card, Credit Card, or PayPal, o
r you may make
an automatic electronic funds transfer on a
one-time or recurring basis.
Click
HERE
to give electronically.