In the Newsletter this Week:
Information Sessions - Called General Conference
Lunch Bunch: February 10
FOX Theater Tour Time Change
NCM Needs
Transformers Sunday School Class
Chili Cook-Off: February 23
Kid's Corner
Mt. Carmel Youth News
Preschool Registration Month
Men's Retreat Review
Women's Book Club
Lenten Dinner Coordinator Needed
Prayers / Thanksgivings
Ways to Make a Donation
---
Information Sessions Scheduled
about upcoming
Called General Conference
Everyone should have recently received a letter from Rev. Michael concerning the upcoming Called General Conference of the United Methodist Church - February 23 - 26 in St. Louis. (If you did not receive a letter, please contact the
church office
.)
Two informational sessions are to be held at Mt. Carmel for those wanting to know more about the plans to be discussed at the Conference: Sunday, February 10th - 5:00 p.m. in the sanctuary, and Sunday, February 24th (time to be decided.)
---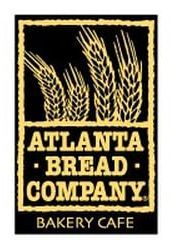 Lunch Bunch:
February 10
Do you have lunch plans on Sunday? If not, the Lunch Bunch invites to you join them at the Atlanta Bread Company (at the Forum - Peachtree Pkwy.) at about 12:15 p.m.
---
Fox Theater Tour - Time Change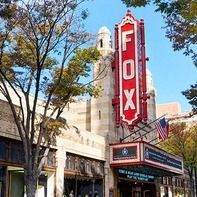 All of those who purchased tickets for the FOX Theater Tour on February 18th, please note that the time has changed.
Due to a change in the time of our tour, we will now meet at the church at 10:30. The tour lasts for one hour, and we plan to have lunch at about 1:15.
---
Norcross Cooperative Ministry
Food Pantry Needs

This week, the NCM Food Pantry is in need of the following:
Crackers, Soup, Peanut Butter, and Jelly (no glass jars please)
Donations may be left in the NCM bin near the handicap entrance at Mt. Carmel. Monetary donations are always welcomed too - just make your check out to Mt. Carmel, mark it for NCM, and drop it into the offering plate on Sunday. Thank you!
---
Transformers Sunday School Class Notes:
In the Transformers class a couple of weeks ago, a lighthearted illustration of the working of the Holy Spirit was shared. The gifts of the Spirit are like making a cake. One ingredient alone does not a cake make, it takes flour and eggs and sugar and vanilla and even a little salt, not to mention stuff like bowls and such.
"Lets make a Spirit Cake and let everyone contribute to its making." Great! This Sunday, during our Sunday School time that's what we are going to do. We hope the aroma will be pleasing. This study of the Holy Spirit is somewhat of an adventure, and I truly think that is just what it is supposed to be!
We meet from 10:45 to 12:00 in what was previously the Friendship Classroom. (Across from the choir room - in the hallway behind the sanctuary) (But this Sunday you'll find us in the kitchen!)
---
Mt. Carmel Chili Cook-Off -
Saturday, Feb. 23 - 6:30 PM
at the home of Pekka & Lorrie Ignatius
(3890 Berkeley View Dr., Duluth, GA 30096)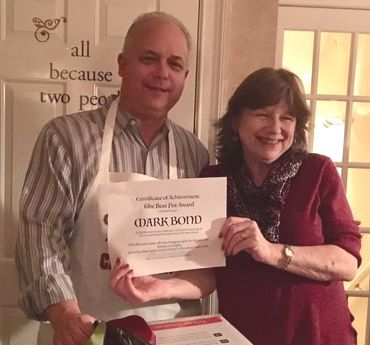 From past Cook-Off champions (Mark Bond - 2018!) to brand new friends - all will gather at Pekka & Lorrie's to enjoy chili and fixings, tell tall tales, and have lots of fun!
Please note that this event is "adults only" so moms and dads can enjoy a child-free evening with church friends! Childcare is provided at the church BY RESERVATION ONLY. Please
RSVP
for your child/children BY FEBRUARY 13.
To participate in this casual, fun event, just bring a pot of your favorite chili; hot or mild; beef, tofu or chicken, anything goes. Or you may bring side dishes or desserts to go with the meal instead. After much serious tasting and debate, the winner of "BEST TASTING CHILI - 2019" will be declared and a "major award" will be presented!
Please RSVP BY FEBRUARY 20th to let Lorrie and Pekka know how many people will attend and what you plan to bring.
Hope to see lots of you there!
---
Kid's Corner: VBS will be here Soon!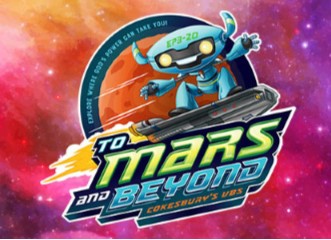 It may not seem like it now, but in many ways our 2019 VBS, To Mars and Beyond, is just around the corner. VBS is scheduled for June 3-7th this year.
Please let us know if you can volunteer to help out! We need artistic visionaries, decorators, set up/take down help, station leaders, sign in/out crew, snack kings and queens, and of course, most importantly, crew leaders to shepherd the children around each day.
Fill out a connect card and drop it in the offering plate on Sundays, or email Leslie at
lraymer.mtcarmel@gmail.com
. We will have our first planning meeting in early February (date TBA).
Also, please start saving the plastic lids to your Pringle's type potato chips and cans of tennis balls! In an effort to create indestructible name tags this year, we will be using these tough plastic lids for the children's tags. We will put a collection box in the Sanctuary on Sundays, and you can also drop them off to Suzanne in the church office. We are in need of at least 60 lids.
This year we are limiting the number of VBS campers to 55, so it is important to register your kids as soon as possible when VBS registration is opened in mid-February. The first two weeks, only church and preschool families and their friends will be allowed to register. General registration will open on March 1st. This is going to be an exciting VBS program!!
---
Youth News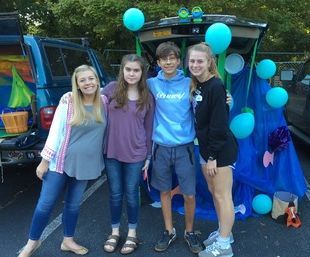 This Sunday, Youth rehearsal will begin at 2:30, followed by Youth dinner & program at 5:15 p.m.
For more information on other Youth events, click the Youth newsletter link
HERE
, or contact Youth Director,
Emily Thompson
.
---
Preschool Registration
Well February is here and that means we are starting preschool registration for the fall!
Current Mt. Carmel preschoolers and church members get priority placement, so if you are thinking of preschool in the fall, now is the time to register.
And if you know of anyone looking for a preschool home, we would love to show them around and tell them what we do at preschool!
---
Men's Retreat Review
by Sam Tapley
Saturday was a good day. The weather was great, the food filling and plentiful, and the work project at the Appalachian Children's Home rewarding. We completed the check list of tasks before going to downtown Ellijay for lunch out on the patio of a local sandwich shop.
Now, dinner was on the stove and it was time for our evening program. As we gathered together in cabin eight, the first question from Scott Parrish, our guest was: "Where did you see Jesus today?" Is this a test? I thought to myself. Perhaps Scott asked all his small groups this same question and had logged the responses ranking them from one to ten in order of worthiness, or maybe he was just trying to get us to think a little deeper.
Scott moved on with other questions and comments focusing on the church, contemporary outreach, knowing our neighbors and how does the community understand Mt. Carmel. All good thought provoking comments. Scott has a light hearted way of asking such questions without making you feel uncomfortable.
Comments were exchanged, the hour went by quickly and soon a wonderful dinner was served. For some reason I couldn't get beyond the first question and have been reflecting ever since. How is it that some things are so obvious that we miss them? Where did I (we) see Jesus? Why, I saw Jesus in a group of men working for children they will never meet, who in turn are seeing Jesus in the ministry of the staff as they attempt to help them heal from all kinds of abuse. Yep, I saw Jesus in the men of Mt. Carmel. Jesus fixing lights, moving mulch, pressure washing a deck, moving very heavy file cabinets, painting, hanging shade sails over picnic tables, yes, these tasks and more.
The scripture says "we are the body of Christ", and "the kingdom of God is within." and Jesus says, "Remain in me and I will remain in you." Christianity is not something we do apart from Christ and the indwelling Holy spirit; true faith is relational, a partnership. We are Christ's hands and feet and we best understand this when we reach out in love to those who need to feel His love, like children who have been abused.
Yes, I saw Jesus on Saturday in Ellijay, and when I look in the mirror every day, I want to see him there too. How about you?
---
Women's Book Club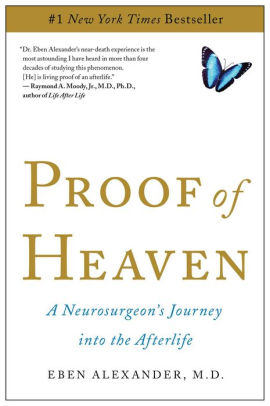 T
he next meeting of the Mt. Carmel Women's Book Club will be on Friday, March 1st at 7:00 p.m. in the Hope House.
This month's book is Proof of Heaven, by Eben Alexander.
All women are invited for discussion, refreshments and fun!
See Chris Bolton or Vicki Walden for more information.

---

Lenten Dinner Coordinator Needed!
Ash Wednesday is coming soon (March 6) and a volunteer is needed to recruit and coordinate groups to prepare and host Lenten Dinners this year!
---
Prayer Concerns
Lane Shutt's niece Emily – battling leukemia again
Gene & Linda Anglin – death of Gene's sister Barbara
Jacque Tapley's mother: still recovering from broken knee
O'Learys: Shawn's brother in hospice
Tammy Smith: recovering from serious emergency surgery
Diane Green: physical health and living situation
Kim Hollingsworth: Al Hollingsworth – spinal surgery on 2/7/19 – prayers for good results & recovery
Kathy Sigmon: Amber (daughter of a co-worker) – fell, causing paralysis from chest down – transferring from Grady to Shepherd Spinal Center this week. Prayers for her and her family.
Leslie Raymer: friend Beth – serious medical issues / end of life decisions; also for Leslie who fell on Saturday injuring her leg – using a cane
Jeanne Manget: for Daniel – 9 yr. old in great pain – will get shunt to help relieve pressure in March
Cheryl Martin: for family of her friend Sandra who passed away last week
Elizabeth Crawford: upcoming job interview
Isabel Waller: traveling to China to visit her mother – safe travels and a good visit
Thanks to Lynne Smith for preaching this Sunday
Fabian family – brother getting married and have invited all of them to be in wedding
Lane Shutt: Recent CT scan again returned "cancer-free!"
---
Ways to Make a Donation Electronically
Thank you for your support of Mt. Carmel!
There are many ways to give: You may use a Debit Card, Credit Card, or PayPal, o
r you may make
an automatic electronic funds transfer on a
one-time or recurring basis.
Click
HERE
to give electronically.