In the Newsletter this Week:
From Pastor Cyndi

Do You Have Lunch Plans?
Church Picnic at Berkeley Lake: September 25
From the Preschool
Flamingos Heading for Mt. Carmel!

UMW offers Safe Sanctuary Training: September 26

New Directory being Finalized

Blessing of the Animals: October 2

Women's Book Club: October 7

BBQ & Sweet Shop: October 7 & 8

Women's Fall Retreat: October 21 - 23

Youth Newsletter
Kid's Corner

Art Dates!

Coffeehouse Volunteer Needed

Thank You from Murphy-Harpst

Prayers / Thanksgivings

Ways to Make a Donation
---
Strange Appearances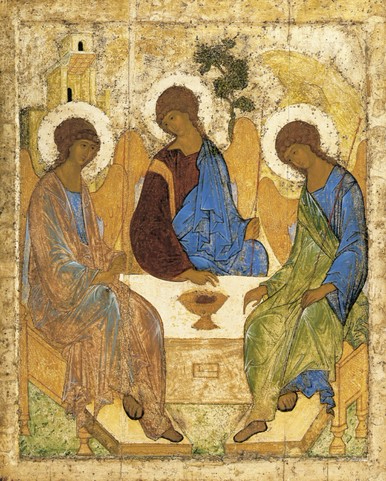 On Sunday in worship we read a strange description of how God showed up to Abraham. Maybe you have heard about the first part, in which God promises children as numerous as the stars. But had you heard the story of the smoking pot? (If you were not able to join us in worship, you can listen to the sermon at the church website
http://mtcarmel-umc.org/#/worship/sermon-mp3s
or by subscribing to the podcast at
http://feeds.feedburner.com/MtCarmelUmc
.)
This isn't the only time God shows up in an unusual way. In Genesis 18, the Lord appears as three people, who share a meal with Abraham. Abraham feeds them, but it's clear that he needs sustenance too, for living in trust of God's promises.
Although I did not mention this on Sunday, the picture on the altar table depicts this visit of the Lord who is three people. Usually the picture hangs in my office, so that when I look up from the computer screen I see an image of holy fellowship.
The original painting was by fifteenth century artist Andrei Rublev. In his painting, the Father, Son and Holy Spirit share a single bowl, as though to say that though they are each unique, they are also one. God is a community of love.
Until this week, when I read a preview of Richard Rohr's upcoming book on the trinity, I never noticed the rectangle on the front of the table. Rohr notes that the small amount of remaining glue on the painting leads some art historians to believe that there was originally a mirror at that spot.
In other words, you are invited to the table. YOU are invited to be part of the fellowship of Father, Son, and Holy Spirit.
Abraham, on his long journey, needed several reminders to keep trusting in God. He needed the nourishment and sustenance of hearing God's promises.
This is why we read all of the Bible, even the strange part we read this week with smoking pot and the passage in two weeks where God shows his back side. Often a previously overlooked detail opens our hearts to a new way of hearing and trusting in God's promises.
This is why we gather on Sunday mornings. We create a time and place in which people are invited into the fellowship of Father, Son, and Holy Spirit. As John wrote long ago, "we declare to you what we have seen and heard so that you also may have fellowship with us; and truly our fellowship is with the Father and with his Son Jesus Christ (1 John 1:3). And in welcoming others into God's fellowship, we find that our own joy is made complete.
I'll see you this Sunday,
---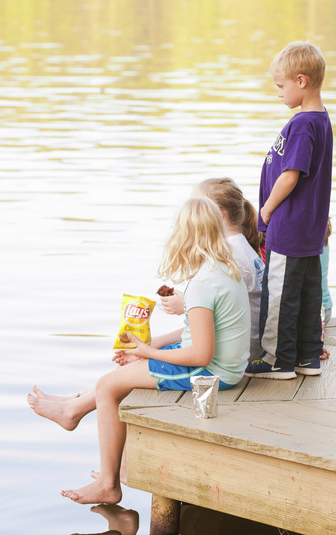 Church Picnic at Lake Berkeley Chapel: September 25
Everyone is invited to a church picnic, cookout and sing-along at Lake Berkeley Chapel on Sunday afternoon, September 25.
There will be lots of fun, fellowship and good food!
Schedule:
3:30 PM - A BOUNCY HOUSE will be set up for the children!
4:30 PM - The picnic area will be ready.
5:00 PM - Dinner is served!
6:00 PM - A sing-along with music by the Georgia Gospelites will be held outside in the picnic area.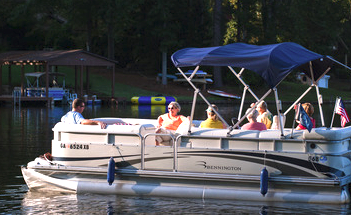 Hamburgers, hotdogs and drinks will be furnished. Everyone is asked to please bring a side dish or dessert to share. (And please remember to bring a utensil to serve it with.)
Mark your calendars so you don't miss the fun!
Location: 4043 S. Berkeley Lake Rd., Berkeley Lake, GA
Directions:
From Mt. Carmel - turn RIGHT out of the parking lot

Take the first LEFT onto Lou Ivy Road.

Lou Ivy Road dead-ends into Bush Road – turn RIGHT.

Bush Road dead-ends into S. Berkeley Lake Road – turn RIGHT.

The Chapel will be immediately on your LEFT.
---
From the Preschool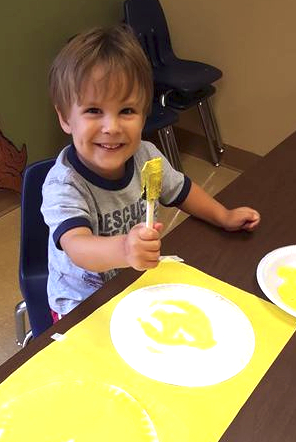 We have all settled into our schedules at Preschool. We have a fabulous group of children and parents this year and we are having a great time!
September is flying by and we are going to have speech evaluations this month.
We have limited openings in our twos, threes and fours. If you know of anyone looking for a preschool home, we would love to show them our school!
Just call or email to schedule a visit.
Preschool Director
---
Flamingos Headed to Mt. Carmel!

The Mt. Carmel Youth will begin the Flamingo Fundraiser for the Summer Mission Trip on Sunday, September 25. Flocks of Flamingos will begin appearing on the lawns of members and friends of Mt. Carmel the week of October 16.
If you DO NOT want the Flamingos to visit you, please stop by the insurance table located outside the sanctuary door to purchase your insurance in the amount of $15. Insurance policies will be sold on Sept.25, Oct.2 and Oct.9.
If you would like for the flamingos to come for a visit, please check the box on the back of the connect card in the bulletin or you can stop by the Flamingo Table and sign our Nesting Site sheet.
When the flamingos arrive at your house, please follow the directions that are in the bag on a flamingo. Please do not bring the flamingos back to the church - they will be removed within 24 hours.
The flamingos visit your home in acts of kindness and love from the youth. Thanks for your support!!
---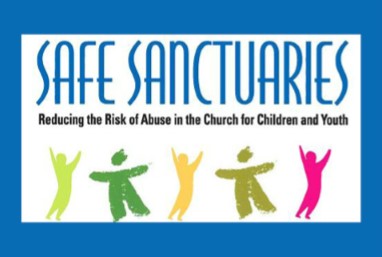 Safe Sanctuary Training
On Monday, September 26th at 6:30 p.m. in the Fellowship Hall, the United Methodist Women's Night Circle will offer a Safe Sanctuary training, led by Marianne Thompson, for ANYONE who needs to be certified or re-certified to work with the children and youth of our church.
Certification is good for 2 years for adults, 1 year for youth who work with children.
UMW members may want to attend, even if you don't work with children, since one of the UMW's focuses is ministry to support women and children.
Please RSVP to the
church office
by Friday, Sept. 23 so that adequate materials can be planned. Or call 770-449-4498.
---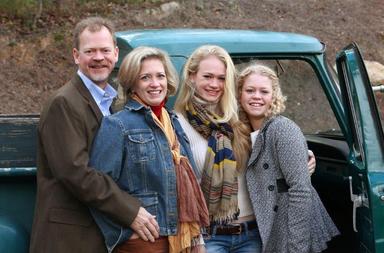 New Church Directory being Finalized
Is your picture included?
Our new church directory will be finalized and on it's way soon and we want to make sure that everyone is included!
If you have not had your photo taken yet, there are still two options for inclusion.
You may have your photo taken by the Life Touch photographers when they are set up at another church in our area. To find the nearest church and make arrangements, please call 1-866-756-0281 and tell them that Mt. Carmel's account number is 240782. The deadline for having your photo taken for our directory is Saturday, October 15th.
Or, you may submit a personal photograph online to the church office at
office@mtcarmel-umc.org
. The deadline for this option is Sunday, October 16th.
Please try to use one of these options - we REALLY want you to be included!
Is your contact information correct?
Along with photos, the new directory will provide an up to date list of congregation members with their contact information.
To assure that the list is current, we would like for everyone to look over their information from the church database, and edit as needed with any updates.
A list of the current data base information will be available on Sunday in both the sanctuary and Fellowship Hall. There will also be a copy at the Church Picnic on Sunday afternoon.
Please take a moment to check your information and make sure that it is correct. Thank you!
---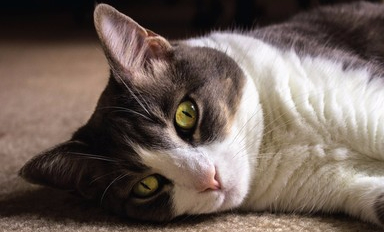 Blessing of the Animals: Oct. 2
1:00 - 4:00 PM
Mt. Carmel will host this event outside on the front lawn and ALL pets (with leashes / cages please) are welcome!
This year's Blessing will also include these services offered by
Animal Alliance of Georgia:
Low Cost Pet Vaccination Clinic
ALL SERVICES ARE CASH ONLY.
(ALL animals MUST be on a leash or in a carrier.)
Rabies (1 year) $10
Microchip $20
DHPPV (dogs) $10
Dewormer (2 doses) $5
FVRCP (cats) $10
Information on deeply discounted spay/neuter services and pet food assistance will be available. All proceeds to benefit Animal Alliance of Georgia's community outreach programs.
For more information, go to www.animalallianceofgeorgia.org or call 678-542-9572.
---
Mt. Carmel Women's Book Club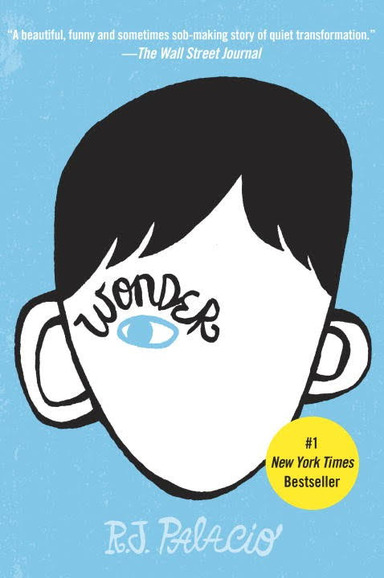 The Book Club will meet next on Friday, October 7th at 7:00 p.m. in the Hope House.
This month's book selection is Wonder, by R.J. Palacio.
---
BBQ and Sweet Shop: Oct. 7 & 8
The Fall BBQ / Sweet Shop is right around the corner and LOTS of help is needed!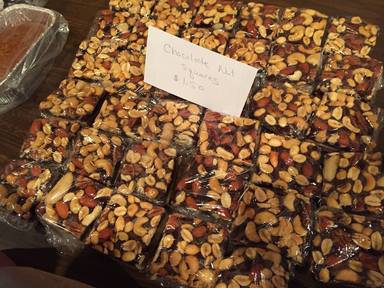 Please check the boxes on the back of the Connect Card in the Sunday bulletin if you can help, or contact the church office.
And don't forget to invite your friends and family! They'll get a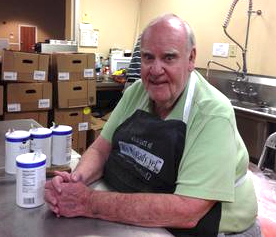 great meal and support some important missions at the same time.
Flyers are available in the church office, fellowship hall and sanctuary.
---
Women's Fall Retreat: October 21 - 23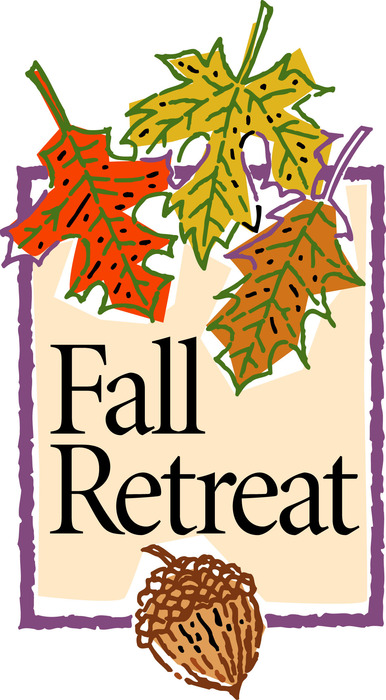 Mark your calendar for our annual fall women's retreat! As always, it will be a weekend of programming, rest, food, fun and fellowship!
DATES: Friday, Oct.21 - Sunday, Oct. 23
COST: $40.00 per person (make checks payable to Mt. Carmel UMW; please give payment to Margaret Crawford or drop by church office.)
PLACE: Lane Shutt's Cabin at Lake Harding, Alabama
TIMES: Dinner Friday night (appx. 7:00 pm) through morning session on Sunday (approx. 11:00 am)
RSVP to the
church office
by Friday, October 14th to reserve a spot!
---
Youth News
Food for NCM!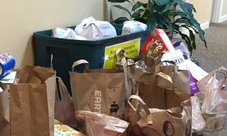 Thank you to everyone who participated in the Youth Can Collection last weekend! Thanks to you we collected 152 items to be donated to the Norcross
Cooperative Ministry!
Register for Fall Retreat NOW!
The Youth Fall Retreat will be
November 11-13
in Helen, GA. If you have not registered your student, please email Emily at
emily.mtcarmel@gmail.com
TODAY!
The retreat will cost $170, due no later than October 23rd.
We will have a late bus for anyone who will be coming after high school football games.
For the complete calendar of Youth events, click
HERE
to view the Youth Newsletter.
---
Kid's Corner
Sunday School
We are having a great time in Kids Sunday School!
Our PreK to 2nd grade class is enjoying our new Worship & Wonder SS program with their teachers Alison, Jason, Greta, and Michelle.
The 3rd to 5th graders are getting to know their Bibles...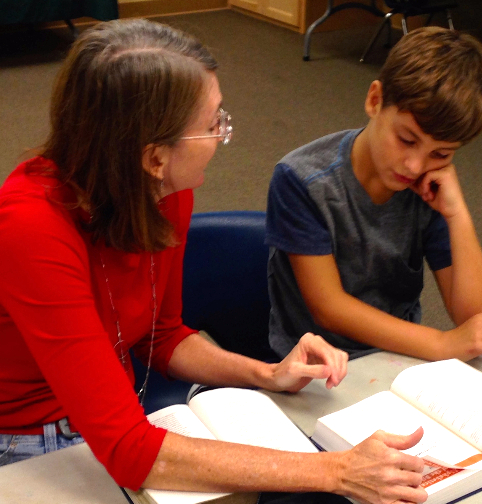 Come and join us for a wonderful lesson this coming Sunday after the Children's Sermon at the 9:30 Worship Service. We hope you can join us!
---
Art Dates!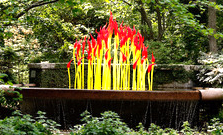 Atlanta Botanical Garden:
Chihuly Nights Exhibit
Saturday 10/22/2016
Gates Open at 6pm.
$21.95 Adult ($15.95 Members)
RSVP to Katrina Stone
---
Coffeehouse Volunteer Needed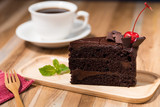 Many of you have attended and enjoyed the Catacombs Coffeehouse in the past. If you'd like to see this event continue, then please consider being a part of the Coffeehouse Team!
One of our planners has had to step down, so a new person is needed to help organize dates, music, and food for each event. If you would like to help, please contact
Jacque Tapley
.
---
Thank You from Murphy-Harpst
Dear Friends in Christ,
We have come to the end of another summer and our residents and staff are getting ready for the new school year.
... Because of your gift of $538, sent to us on September 1, 2016, we have the privilege of helping these young people process issues stemming from years of trauma, abuse, neglect and rejection. We are able to help them resolve their feelings of anger, anxiety, depression and worthlessness. Through your support, we are able to teach our residents about God's love, help them develop the skills they need to care for themselves, and help them get caught up in school so that they can live up to their potential.
Thank you for your support in helping our kids turn their lives around.
All my best,
Michael "Scott" Merritt, LPC, MAC
President and Chief Executive Officer
For more information about Murphy-Harpst, click
HERE
.
---
Prayers and Concerns
Please join with others in our church family in praying our concerns and thanksgivings this week:
Prayers and Concerns
Cheryl Martin: mission trip to Tanzania Sept. 22 - Oct. 4
Shelia Trentini & family: death of her uncle
Tim Foster & family: death of his aunt
Christians in dangerous places
Rachael Samples' aunt: just had a baby
Mark Bond's co-workers injured in accident
Janis Hoge's friend with cancer / Jessee as a college freshman / Lyle as she makes important decisions
Gene Anglin
Judy Bagwell's sister Alice: undergoing chemo
Bagwell's friend Nancy: chemo treatments
Thanksgivings
Melissa Crawford had pins removed from broken foot - she can walk now
Craig & Jan German back from trip - glad to be home
Bagwell's friend Patsy: great test results after chemo
Rain on Sunday
Cynthia Currence's parents visiting
Arzell Thompson: happy to be in church
Katrina Stone: for those who helped her with dead battery last week
Jeanne Manget: for roommate's successful fundraiser for the disease that her son has - raised over $8,000!
Cheryl Martin: thankful for everyone's support of her mission trip to Tanzania
For a successful Church Conference on Sunday
---
Ways to Make a Donation Electronically
Thank you for your support of Mt. Carmel!
There are many ways to give: You may use a Debit Card, Credit Card, or PayPal, o
r you may make
an automatic electronic funds transfer on a
one-time or recurring basis.
Click
HERE
to give electronically.
Every week:
Prayers
Worship this week
Birthdays and Anniversaries
Save the Date
Counseling Center
Norcross Cooperative
---
Sunday's Lessons
Genesis 37:3-8, 17b-22, 26-34 and 50:15-21
---
Birthdays this week:
Alex Campbell
Mark Bond
Amanda Garner
John Medlock
Kathryn Raye
Donna Riviere
Tarin Hinson
Marcy Medinger
Lila Hunter
Anniversaries this week:
Tom & Linnea (Ignatius) Porter
Cecil & Minnie Thomas
---
Save the Date
SUNDAY WORSHIP
SEPTEMBER 25
9:30 & 11:00 AM
SANCTUARY
CHURCH PICNIC AT BERKELEY LAKE
4:00 - 6:30 PM
UMW MEETING - SAFE SANCTUARY TRAINING
MONDAY - SEPTEMBER 26 7:00 PM - FELLOWSHIP HALL
TRUSTEES MEETING
OCTOBER 2 - 12:15 PM
HOPE HOUSE
BLESSING OF THE ANIMALS
OCTOBER 2 - 1:00 - 4:00 PM
FRONT LAWN
YOUTH TO CORN MAZE
OCTOBER 2 - 5:15 PM
STICKY FAITH STUDY BEGINS
OCTOBER 2 - 5:15 PM
ROOM 112/114
FALL BBQ & SWEET SHOP
OCTOBER 7 & 8
11:00 AM - - - - -
WOMEN'S BOOK CLUB
OCTOBER 7 - 7:00 PM
HOPE HOUSE
UMW SUNDAY
OCTOBER 16 - 10:30 AM
SANCTUARY
FELLOWSHIP LUNCH
OCTOBER 16 - 11:30 AM
FELLOWSHIP HALL
UMW FALL RETREAT
OCTOBER 21 - 23
LAKE HARDING, AL
FALL FESTIVAL / TRUNK OR TREAT
OCTOBER 26 - 4:30 - 7:00 PM
FELLOWSHIP HALL / PARKING LOT
YOUTH HALLOWEEN PARTY
OCTOBER 30 - 5:15 PM
PROELS HOME
---
Norcross
Cooperative
Ministry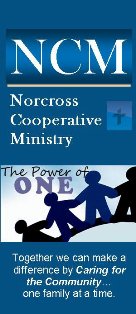 As one of the founding churches of NCM, we encourage your support assisting those in need in our area.
Donations of non-perishable food may be left in the NCM tub in the church foyer, and checks made to the church and marked for NCM may be dropped into the offering plate or by the church office.
---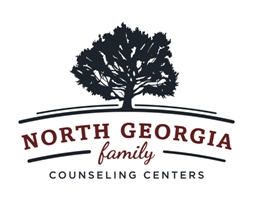 Family Wellness
through Counseling,
---
Share your story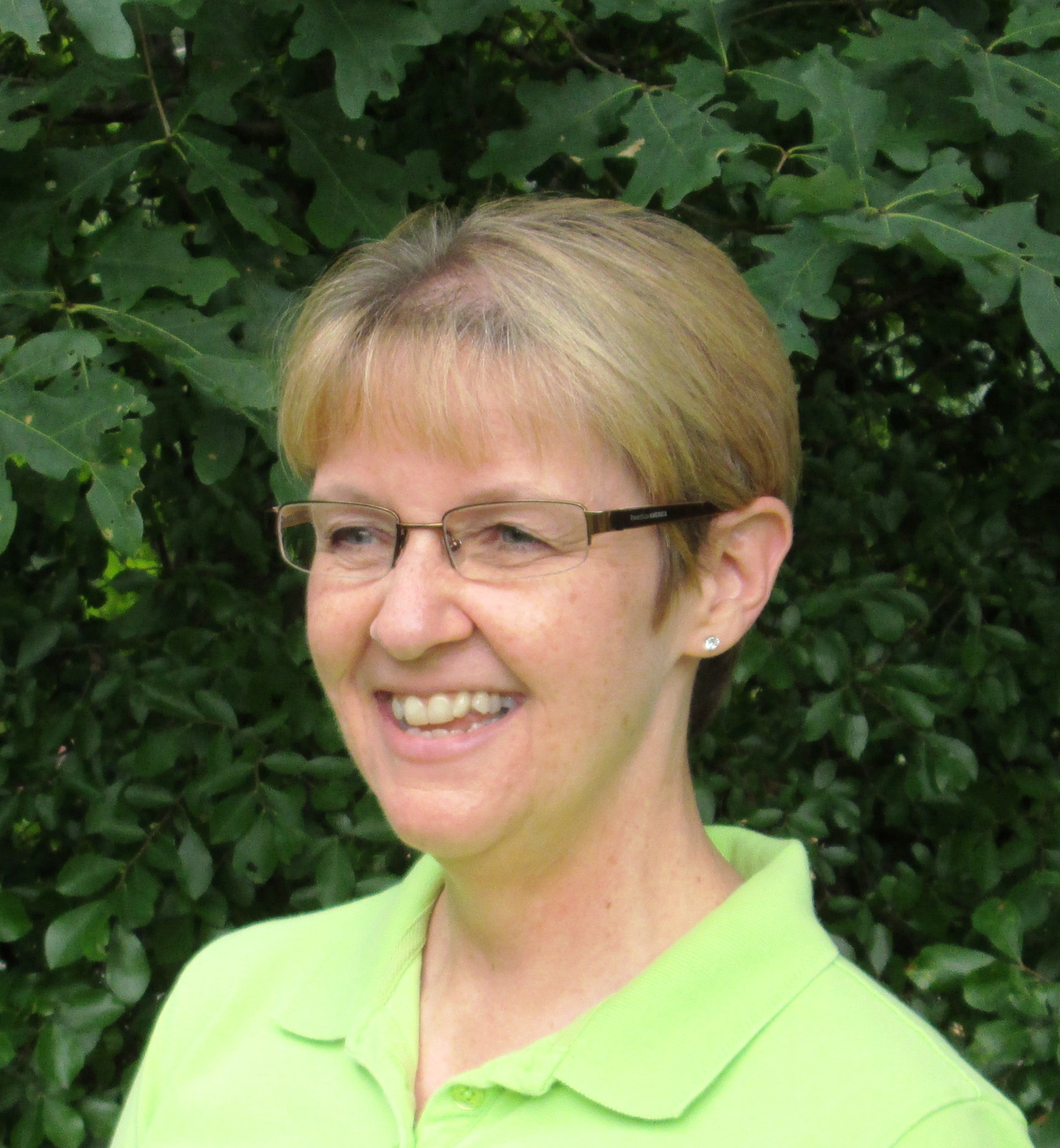 Do you have an article to include in next week's bulletin or newsletter?
Email these to
Suzanne Foster
or call the church office.