In the Newsletter this Week:
End of Year Statements
Carmelites to Hindu Temple: January 22
NCM Food Pantry Needs
Lunch Bunch January 20: 'Cue BBQ
Office Schedule: January 21
Leadership Style Workshop: January 26
Kid's Corner
Mt. Carmel Youth News
UMW Woman of the Year Brunch: January 27
Men's Retreat: February 1 - 3
Women's Book Club: February 1
Altar Flowers for 2019
Thank You Very Much!
Prayers / Thanksgivings
Ways to Make a Donation
---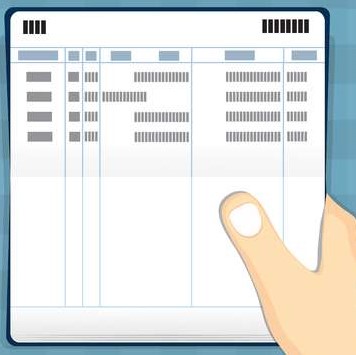 End of Year Statements ...
The 2018 end of year giving statements are complete and will be available on the back table in the sanctuary on Sunday.
Please pick yours up this week and save the church some postage!
---
Carmelites to Tour Temple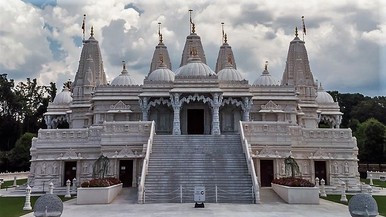 The Carmelites Travel Group will visit the Hindu Temple in Lilburn on Tuesday January 22nd. We will meet at the church at 10:00 a.m., carpool to tour the Temple, then have lunch.
Please sign-up on the back of the Connect Card in your Sunday bulletin, or contact
June Spruell
if you would like to join us.
---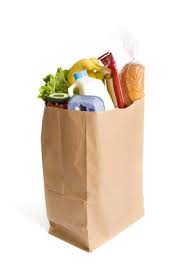 Current NCM Food
Pantry Needs
Norcross Cooperative Ministry needs our help. They are currently in need of the following items for the food pantry: crackers / jello or pudding cups / peanut butter / jelly (no glass jars please)
Donations may be dropped into the NCM tub in the Mt. Carmel foyer (near the handicap entrance.) Monetary donations are always appreciated as well. Just make your check out to the church, and mark it for NCM. Thank you!
---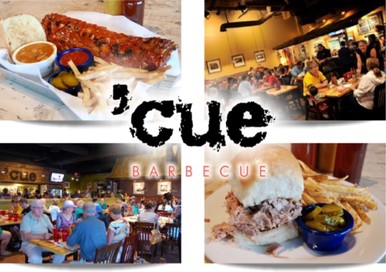 Lunch Bunch January 20th ...
Do you have lunch plans on Sunday? If not, the Lunch Bunch invites you to join them at 'Cue BBQ at about 12:15!
5260 Peachtree Industrial Blvd., Peachtree Corners, GA
See Wynne Buran with any questions.
---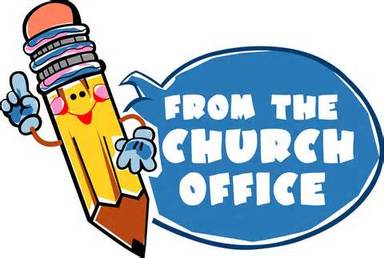 Please note that the church office will be closed on Monday, January 21 in observance of Martin Luther King Day.
Please plan any church business accordingly.
---
Leadership Style Discovery Workshop
Open to all church members
Church leadership highly encouraged to attend
Do you love being involved in your church, your school, or your community, but find that most committee work leaves you wondering why you even bother? Do you…
• get frustrated because the group can never make a decision?
• feel useless because the leader makes all the decisions without input from anyone else?
• feel overwhelmed at the thought of leading a committee?
Come to a Leadership/Interaction Style Discovery workshop! Together we will identify different ways of approaching community work, gain insight into our behavioral tendencies in various contexts, and learn how to be more effective when working together as a team.
January 26, 2019 – 9 - 12 noon,
Snacks provided ~ Double Classroom
---
Kid's Corner: VBS will be here Soon!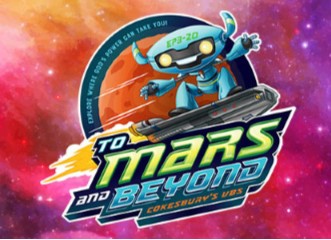 It may not seem like it in mid January, but in many ways our 2019 VBS, To Mars and Beyond, is just around the corner. VBS is scheduled for June 3-7th this year.
Please let us know if you can volunteer to help out! We need artistic visionaries, decorators, set up/take down help, station leaders, sign in/out crew, snack kings and queens, and of course, most importantly, crew leaders to shepherd the children around each day.
Fill out a connect card and drop it in the offering plate on Sundays, or email Leslie at
lraymer.mtcarmel@gmail.com
. We will have our first planning meeting in early February (date TBA).
Also, please start saving the plastic lids to your Pringle's type potato chips and cans of tennis balls! In an effort to create indestructible name tags this year, we will be using these tough plastic lids for the children's tags. We will put a collection box in the Sanctuary on Sundays, and you can also drop them off to Suzanne in the church office. We are in need of at least 60 lids.
This year we are limiting the number of VBS campers to 55, so it is important to register your kids as soon as possible when VBS registration is opened in mid-February. The first two weeks, only church and preschool families and their friends will be allowed to register. General registration will open on March 1st. This is going to be an exciting VBS program!!
---
Youth News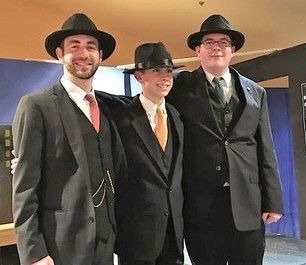 (Dinner Theater 2018)
There will be no Youth activities this Sunday due to the Martin Luther King Day holiday.
Next Sunday's schedule will be back to normal with Dinner Theater Rehearsal at 2:30 and Youth Dinner & Program at 5:15.
For more information on other Youth events, click the link
HERE
, or contact Youth Director,
Emily Thompson
.
---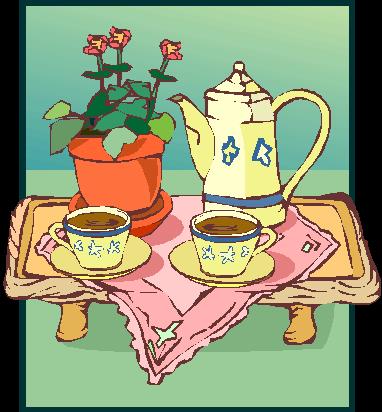 Woman of the Year Brunch!
The United Methodist Women's "Woman of the Year" brunch is planned for Sunday, January 27 at 12:15 p.m.
All women are invited to the brunch to honor a woman who has gone above and beyond in her service to the UMW and the church as a whole this year.
Stop by the Fellowship Hall after church on January 27th to see who this year's honoree is!
---
Men's Retreat: February 1 - 3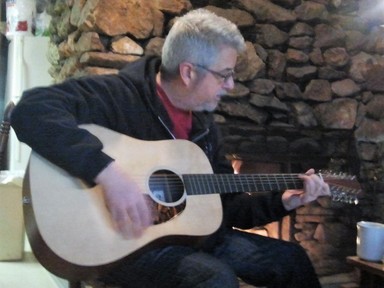 The Mt. Carmel men have planned the annual RETREAT for the weekend of February 1 - 3. We will stay in cabins at Amicalola Falls State Park.
On Saturday morning we will be working on a community service project at the Appalachian Children's Center, and on Saturday night, Rev. Scott Parrish will provide our program.
Please sign up to attend on the form at the rear of the church, or contact the
church office.
There is no cost for this retreat.
---
Women's Book Club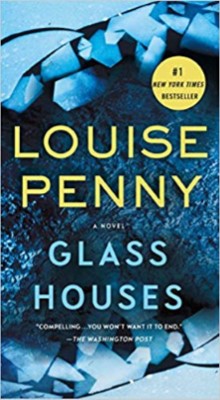 T
he next meeting of the Mt. Carmel Women's Book Club will be on Friday, February 1st in the Hope House.
This month's book is Glass Houses, by Louise Penny. All women are invited for discussion, refreshments and fun!
See Chris Bolton or Vicki Walden for more information.

---
Altar Flowers
for 2019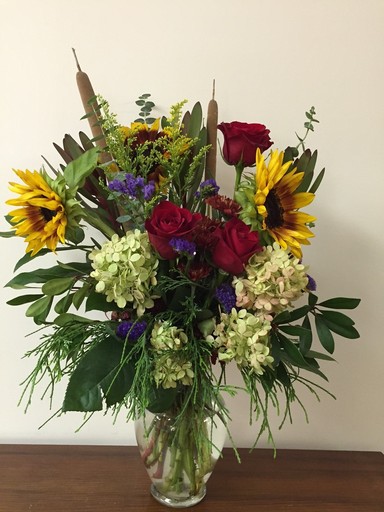 There are still lots of openings to sponsor flowers at worship services each Sunday in memory or honor of a loved one.
If you would like to sponsor an arrangement, please contact the
church office
or check the box on the Connect Card in your Sunday bulletin.
Cost is $40.00. Thank you!
---
Thank you very much!
Angel Tree thanks from Ferguson Elementary:
Dear Mt. Carmel UMC,
Thank you so much for thinking of our families during the holiday season. The Angel Tree gifts you provided for my students helped to make their holiday merry and bright. The way you stepped up at the last minute to add a family when a need arose, warmed my heart.
I wish you could be there when the parents pick up the gifts so you could see the look of appreciation on their faces. Please know they felt God's love then.
Thank you again,
Sherry Ferguson
President - Ferguson Foundation
---
Prayer Concerns
Shelia Trentini: Mandy – still suffering with vertigo & severe sinus infection
Chris Bolton's friend Mary: bone infection / diabetes
Jacque Tapley's mom: vein procedure on Tuesday / Jacque's friend Kay's father is in hospice / friends Allison & Travis find out if final embryo implant worked
Diane Green: for health – gallbladder surgery soon, and high blood pressure
Harvey Sells & Lang Trinh: for grandson Jackson to walk persistently in God's will
Lorrie Ignatius' mother Jeanne: home from hospital – prayers for acceptance / Jess, Doug & Andrew
Linnea Porter: families of Doug R. who recently passed away
Easleys: for Jim Easley – bladder surgery
Jo Ann Weathers: Vickie O. – diagnosed with Guillain Barre Syndrome – prayers for her and her doctors / Marilyn McGee as she recovers from broken bones
Dawn Seigler: friend Dee with health problems
Julia Parker: granddaughter's other grandmother Connie T. – starting dialysis soon
Kim Owens: ex-husband to find a job
Ketter family: recent death
Ann Blue's friend Vicki: was the caregiver for her husband, but she has had a stroke
Lane Shutt's niece Emily: in cardiac ICU with fluid on her heart
Trentini / Haecker family: stomach flu this week
Birthdays this week of Emily Whaley and Thad Thompson
Lorrie Ignatius: Son-in-law Doug's parents here visiting from Scotland
---
Ways to Make a Donation Electronically
Thank you for your support of Mt. Carmel!
There are many ways to give: You may use a Debit Card, Credit Card, or PayPal, o
r you may make
an automatic electronic funds transfer on a
one-time or recurring basis.
Click
HERE
to give electronically.