In the Newsletter this Week:
Welcome Back Rev. Michael & Welcome Lynne Smith
Lunch Bunch: Sunday, May 6
Directories are Here!
Order Mother's Day Roses
Vacation Bible School Registration
Calling All Graduates!
Youth News
Youth Mission Trip Shirts on Sale!
Women's Book Club: May 4
Global 6K Walk for Water: May 19
Memorial Day Flowers
Prayers / Thanksgivings
Ways to Make a Donation
---
Welcome Back Rev. Michael,
and Welcome Rev. Lynne Smith!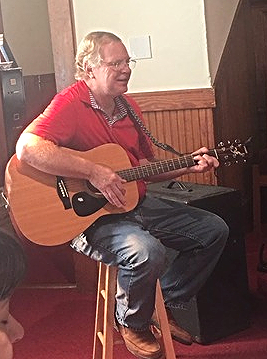 We are happy to announce that Rev. Michael Martin has been re-appointed to Mt. Carmel for another year! We look forward to his leadership and friendship in 2018-2019.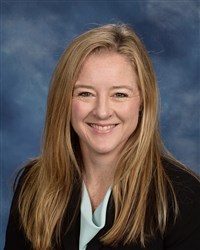 We're also excited that Rev. Lynne Smith, long time Director of Education for the North Georgia Family Counceling Center, has been officially appointed to Mt. Carmel as a Deacon in Full Connection. Lynne can be found not only in the Counceling Center, but helping out in other areas at Mt. Carmel as well, including the occasional Sunday in the pulpit! Please make her feel welcome.
---
Do You Have Lunch Plans on Sunday?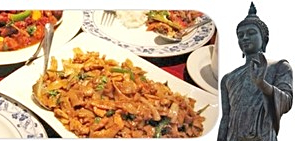 If not, you're invited to join the LUNCH BUNCH at Lon U, Chinese & Thai Cuisine at about 12:15.
Left from church, Right onto Medlock Bridge, Cross over 141/Peachtree Pkwy., Right into the Ingles shopping center. Lon U is at far end of parking lot, past the McDonalds. 5005 Peachtree Pkwy, Norcross, GA.
---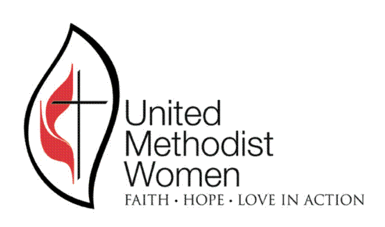 UMW - "New Circle" to Meet: May 11
On Friday, May 11th the New Circle will meet at 7:00 p.m. at Greta Kilmer's home.
Please bring a camp chair and enjoy roasting S'mores around her fire pit as we have a night of fellowship. All women are welcome.
---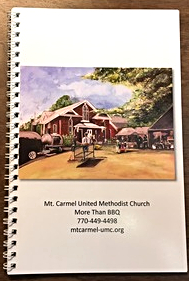 Updated Directories
are Here!
The updated church directories have arrived! They are available on Sunday in the foyer near the Fellowship Hall, or in the church office during the week.
A directory has been marked and set aside for each person/family who had a new photo included this year. Other directories are available for the general congregation.
Committee Chairs are also reminded to pick up a copy in order to have updated contact information for committee members.
---
Mother's Day Roses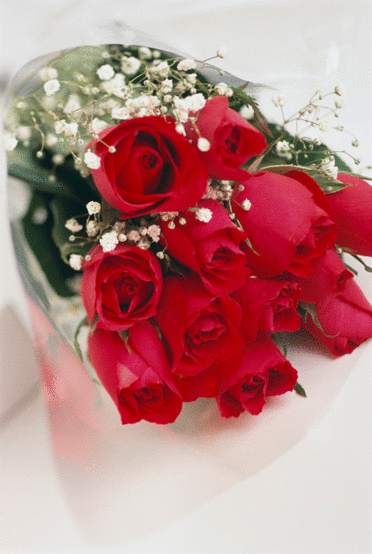 On Mother's Day, May 13th, the Youth will once again place roses on the altar in honor or in memory of our mothers and those who have been like mothers to us.
If you would like to purchase a rose, please fill out the form in the Sunday bulletin and drop it into the offering plate or contact the church office by May 10, 2018.
Cost: $12.00 ~ includes vase, single rose with greenery and baby's breath. (white rose in memory of ~ red rose in honor of)
Please make checks payable to Mt Carmel, marked "Rose."
All proceeds will benefit the Youth Summer Mission trip to Pike County, KY. Thank you for supporting our Youth!
---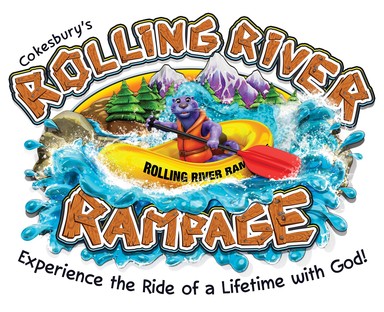 Please join us June 4 - 8
from 9:30 am until 12:30 pm
as we Experience the
Ride of a Lifetime with God!
We are very near capacity for VBS 2018, so online registration has been closed. If you have not yet registered your child, please contact
Leslie Raymer
or the
church office
to see if there are any spaces left.
We do still need both adult, and especially youth volunteers. Online registration for volunteers is still active, so please sign up and join the fun in June for VBS week!
---
Sunday May 20:
A Busy Day with a
Combined 10:30 Service!
Confirmation Sunday
Members of the 2018 Confirmation Class will
join the church on May 20th at a combined 10:30 worship service. A reception in their honor will follow at 11:30.
Calling all Graduates!
Also on Sunday, May 20, graduates will be
recognized at the 10:30 service.
If you are a graduate or know of one who should be included, (High School, College or Higher Education) please contact the
church office
to add them to the list or complete the back of the Connect Card in your Sunday bulletin.
High School Graduates will be honored with a Senior Celebration at 12:15 on Sunday, June 3.
Mark your calendar for these special events!
---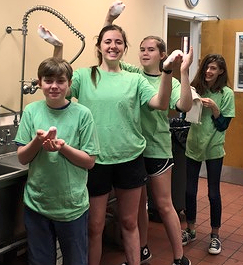 (Youth Helping at BBQ 2018)
Youth News for Sunday, May 6:
Confirmation Class & Regular Youth
will begin with dinner at 5:15 as usual.
For more information, see the Youth Newsletter
HERE
, or contact Youth Director,
Emily Thompson
.
---
Youth Mission Trip T-Shirts on Sale!
The youth are headed to Pike County, KY in June for the 2018 mission trip and that means a new Mission Trip T-shirt!
The shirt is an ash gray Tagless Hanes unisex t-shirt, with the above image on the back in navy.
If you are interested in ordering a shirt to benefit the youth's trip, you can do so on the Connect Card in your Sunday bulletin. Cost is $12 and checks may be made out to Mt. Carmel - marked "T-shirt."
Shirts will be ordered on Friday, May 11th and will be here by the end of May.
Thank you for everything you do to benefit the youth and our missions!
---
Mt. Carmel Women's Book Club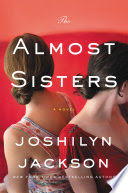 The next meeting of the Book Club will be on Friday, May 4th at 7:00 p.m. in the Hope House.
The book of the month is, Almost Sisters, by Joshilyn Jackson.
All women are invited to join the group for refreshments, discussion and fun! Contact
Chris Bolton
or
Vicki Walden
for more information.
---
Global 6K Walk for Water: May 19

The Transformers Sunday School Class is at it again! We are partnering with World Vision on their 6K Walk for Water being held May 19th.
The Transformers' walk will be held somewhere in the Peachtree Corners area, final route to be determined.
Why 6K you may ask. Well, that is the average distance a person has to walk in a developing country to get water! Hard to believe for something that we take for granted, yet this is true.
To make matters worse, the water is often contaminated. Every day, 835 children under the age of five die from diarrhea caused by contaminated water, poor sanitation, and improper hygiene.
Here's the good news. You and I can help; we can make a difference through World Vision's Clean Water Walk. Go to
Global 6K for Water
and sign up to walk with the Transformers, or to donate.
You don't have to be a member of our Sunday School class or even our church to participate. Go to: Find a Host, then Georgia, then Transformers to sign up.
We have set a goal of raising $2500 dollars. You can make this happen. If you have any questions, please give me a call or e-mail. My e-mail is
spt404@hotmail.com
and 770-833-0091 my number.
Our past fund raisers have been a great success thanks to you. This one can be too!
Blessings
Sam Tapley
---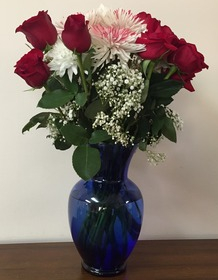 Memorial Day Flowers
On Sunday, May 27 we will have an arrangement in memory of those who have died in service to our country.
Their names will be listed in the bulletin, so please turn in names to be included to the church office. (Note that all veterans will be honored on Veteran's Day Sunday, November 11)
---
Church Concerns and Thanksgivings
Prayers
•
Bobby Walden: hip replacement on Monday
• Easleys: Tom W. – pneumonia
• Marilyn McGee: Ricky M. – last stages of cancer
• Weathers: Jan Dodd's son Reggie – healing after surgery
• Cheryl Martin's cousin: diagnosed with Lupus
• Kim Surmacz: niece Malorie & her husband Josh – expecting a baby any day
• Jacque Tapley: for Alison & Travis – awaiting results of embryo implant
• Melanie Bagwell's friends: Patsy – cirrhosis of liver due to 7 yrs. of chemo – not responding; her husband Reggie needs kidney transplant – recent donor not approved – with the thought of losing Patsy, he is considering stopping his dialysis treatments
• Dawn Seigler: friends Dee - surgery for tumor on Tuesday, and Victoria who is sick
Thanksgivings
•
Sam Tapley: for UMM donating $1,000 to Walk for Water
•
Everyone for making the BBQ and Sweet Shop a success
•
That Gene & Karen Weeks are visiting
---
Ways to Make a Donation Electronically
Thank you for your support of Mt. Carmel!
There are many ways to give: You may use a Debit Card, Credit Card, or PayPal, o
r you may make
an automatic electronic funds transfer on a
one-time or recurring basis.
Click
HERE
to give electronically.